Top 10 Chipotle Competitors In 2023
Chipotle Mexican Grill is a fast-food restaurant chain that specializes in Mexican food. It was born with the first store opened by Steve Ells -today Chairman- in Denver, Colorado in 1993 sought to create a different experience with quality ingredients, classic cooking techniques, and a careful design, which stood out from its competitors. The same concept continued until today under the motto of "Food with Integrity".
By 2018, it already had 2,400 restaurants in the United States and 37 abroad. Chipotle serves 750,000 customers a day and, with its 73,000 employees, revenues reach $ 4.8 billion (2018). In addition, the group had already dabbled in different styles of food for three new restaurant brands, but the pizza store located in Denver is the only one that has survived.
Chipotle's menu is created with fresh ingredients and includes burritos, burrito bowls, tacos and salads. Its purpose is to respect the environment and prepare nutritious food, prioritizing the natural and organic.
| | |
| --- | --- |
| NAME | Chipotle Mexican Grill |
| FOUNDED | 1993 |
| HEADQUARTERS | Newport Beach, CA, USA |
| SIC CODE | 5812 |
| STATUS | Public Independent Company of NYSE |
| INDUSTRY SECTOR | Fast-casual food |
| EMPLOYEES | 73,000 |
| TRADING SYMBOL | NASDAQ: CMG |
Chipotle similar companies:
Taco Bell, Mucho Burrito, Moe's, Rubio's, Del Taco, El Pollo Loco, Baja Fresh, Taco John, On the Border, and Taco Time.
How the company makes money
MEXICAN FAST-FOOD
Its main source of income is the fast-casual, quick service and casual dining business, which is extremely competitive. There are many regional and national food chains, especially focused on Mexican dishes. Chipotle has managed to position itself with a high-quality product, fresh and organic ingredients offered at moderate prices.
On a broad level, the company competes in the world of fast foods with companies such as Mc Donalds or KFC. But regarding the regional and more precisely, Mexican food, it is positioned as the favorite of American consumers, according to a national survey conducted in May 2019, where it was in the first position, with 61% of the votes.
PIZZA RESTAURANT
Seeking to bring Chipotle's business model to other food styles, the company ventured into three new brands between 2011 and 2016: the Pizzeria Locale fast-casual pizza restaurant inspired by the traditional dish according to Naples, Italy; the Asian food ShopHouse Southeast Asian Kitchen and the TastyMade Burger burger.
Today, it only retains the pizza restaurant with three locations in Denver, after closing the remaining five for underperformance. The company has expressed that Pizzeria Locale does not have a great brand adherence and that its sales are low in a highly competitive market with important brands already positioned within the consumers, but it continues for its future investment expectations.
TACO BELL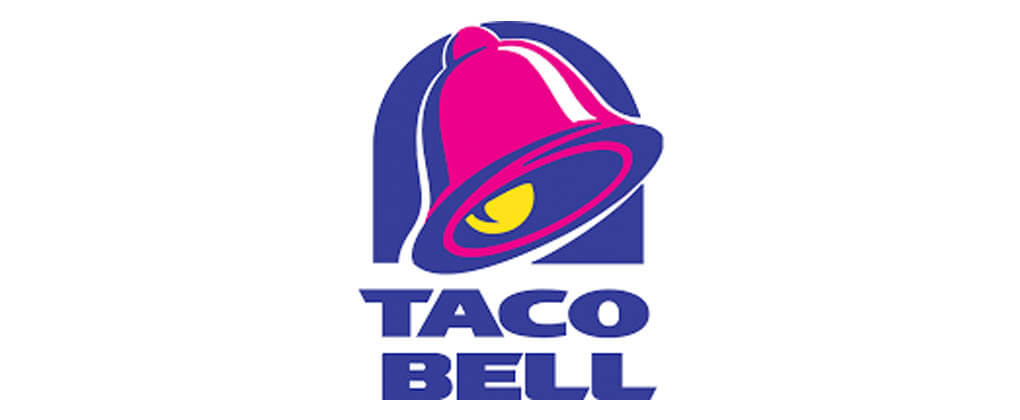 Created by Glen Bell, the Mexican food chain Taco Bell opened its first restaurant in Downey, California, in 1962. Two years later, it sold the first franchise and today is part of the Yum! Brands group, which also manages KFC and Pizza Hut. Of the more than 7,000 brand premises distributed in 27 territories, 98% operate under the franchise system and 93% are in the United States, serving almost 40 million customers per day.
In 2018, Taco Bell registered a total of 32,076 employees and reached sales of $ 10.7 billion, representing 21% of the total for the entire group, while its revenue in the same period was $ 2 billion. Within the ranking of Mexican restaurant chains in the United States, it got the fourth place with 48% preference. The brand seeks to position itself as a lifestyle brand that offers food inspired by Mexican culture, with top-notch ingredients and menus certified by the American Vegetarian Association (AVA).
MUCHO BURRITO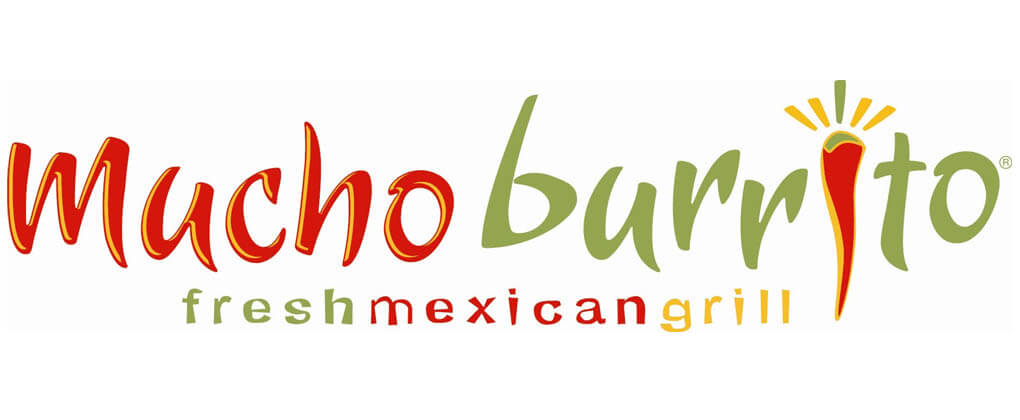 Mucho Burrito is the largest Mexican food chain in Canada, which was created in 2006 and, seven years later, acquired by MTY Group. The brand was born under the concept of creating authentic, fresh and grill Mexican food. Their dishes are prepared by hand in front of the customers and the sauces are made with natural ingredients and traditional fire-roasted cooking techniques.
Operating under the franchise system, it has 85 locations in the United States and Canada and some restaurants in the UK. In total, MTY Group reached revenues of $ 353 million among all its business units, although it has not published the information broken down by Mucho Burrito. Its total number of employees is not known, but it is estimated to be close to 500.
MOE'S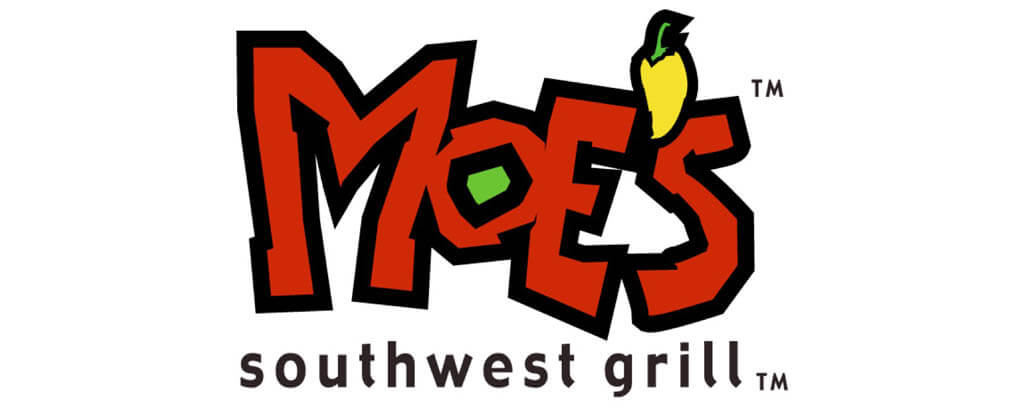 Moe's Southwest Grill is a fast-casual Mexican-style franchise restaurant, which opened its first store in Atlanta, Georgia in 2000, and today has almost 700 stores across the United States. It is part of the Atlanta based Focus Brands Group, which owns more than 6,000 restaurants, cafes, ice cream parlors and bakeries in the United States, Puerto Rico, and other 50 countries, with brands such as Auntie Anne's, Cinnabon and Schlotzsky.
RUBIO'S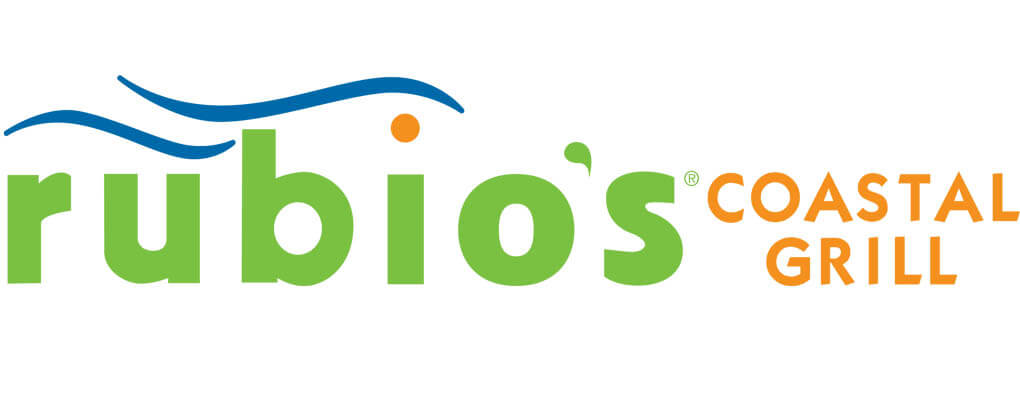 Rubio's Coastal Grill is a Mexican food restaurant specialized in fish tacos, which was opened in 1983 by Ralph Rubio and today has almost 200 locations distributed in the states of California, Arizona, Utah, and Nevada, all in the United States. The company has more than 4,000 employees and in 2017, achieved sales of $ 230 million.
Its menu includes grilled seafood options, meat and all kinds of preparations with chickens, as well as salads, bowls, and burritos. Rubio's seeks to differentiate itself through the use of quality ingredients, homemade guacamoles, together with fresh products and homemade sauces prepared every day. It claims that every chicken used in its preparations have been raised without antibiotics and do not use artificial sweeteners or hydrogenated oils.
DEL TACO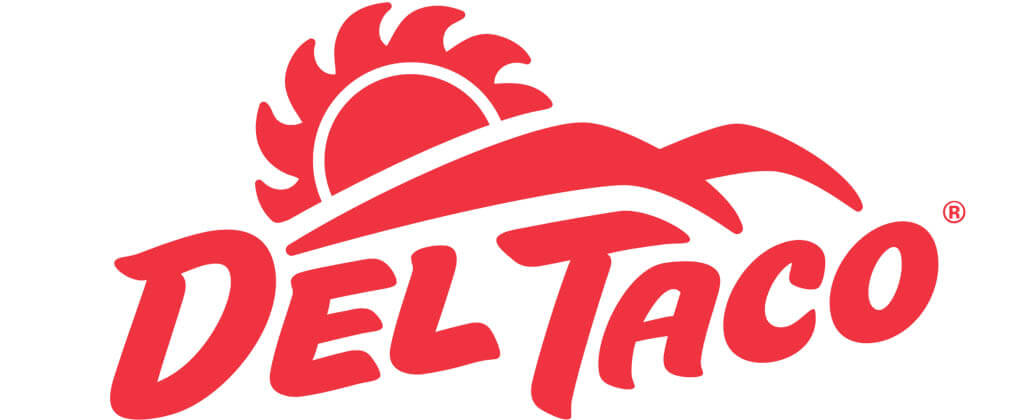 Del Taco is the Mexican food restaurant brand created by Ed Hackbarth and David Jameson in 1964, when they opened the first place in Yermo, California with a very economical menu that included tacos, tostadas, fries and cheeseburgers. Today, it has become a chain of fresh and fast made-to-order food, with Mexican dishes inspired by American classics, which operates under the franchise system.
It has 580 locations in the United States, most of them located in the Pacific Southwest. In 2019, it totaled 7,544 employees, and its annual revenues exceeded $ 500 million. Del Taco has an offer of fresh dishes served within casual environments inspired in the quick service restaurants. It seeks to be a hybrid option that encompasses both fans of typical American dishes, as well as burrito adicts. In the preference ranking of Mexican restaurants, it has positioned itself in fourth place, with 48% of the votes.
EL POLLO LOCO
The Mexican food restaurant chain, El Pollo Loco, opened its first store in Los Angeles, California in 1980, and since then, it has grown to reach 484 locations in California, Arizona, Nevada, Texas, Utah and Louisiana, where 213 are operated by the same company and 271 are franchised. Today, the business generates $ 435 million in revenues per year and employs 5,573 people (2018).
It specializes in fire-grilling citrus-marinated chicken and the service is inspired by the limited service restaurant (LSR) segment. It aims to offer quality meals and the experience is inspired by quick-service restaurants with a fast, casual and efficient service. The kitchen design allows the public to see the chefs preparing their dishes, which include burritos, salads, toasts, bowls, stuffed quesadillas, and chicken entrees. It also has a healthy proposal. Within the ranking of favourite Mexican restaurants, it is positioned in the third place with 59% of votes.
BAJA FRESH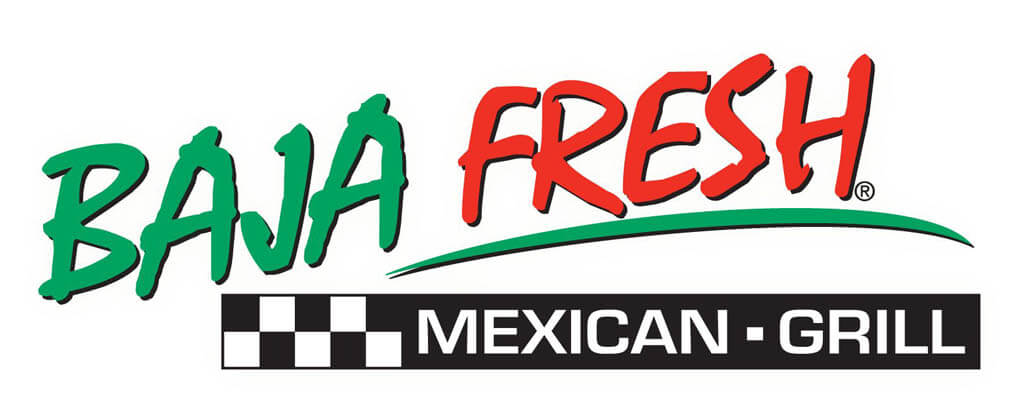 Baja Fresh is a tex-mex fast food chain that first opened its doors in 1990 in Newbury Park, California, and since then it has always maintained the commitment to offer real food, with fresh ingredients from the farm and without pre-packaged ingredients. In 2016, it was acquired by the Canadian multibrand MTY Food Group, which currently operates 162 premises of Baja Fresh, and 23 of La Salsa Fresh Mexican Grill, its only subsidiary.
In 2021, the group announced the inauguration of the first restaurant of the Baja Fresh chain in Europe, at Mar Shopping Algarve in Loulé, Portugal. With almost 2,000 employees, in 2016, the chain achieved sales of $ 184 million in the United States. The menu includes all kinds of Mexican-style meals, such as tacos, burritos salads and a kids menus, always avoiding processed and packaged meals.
TACO JOHN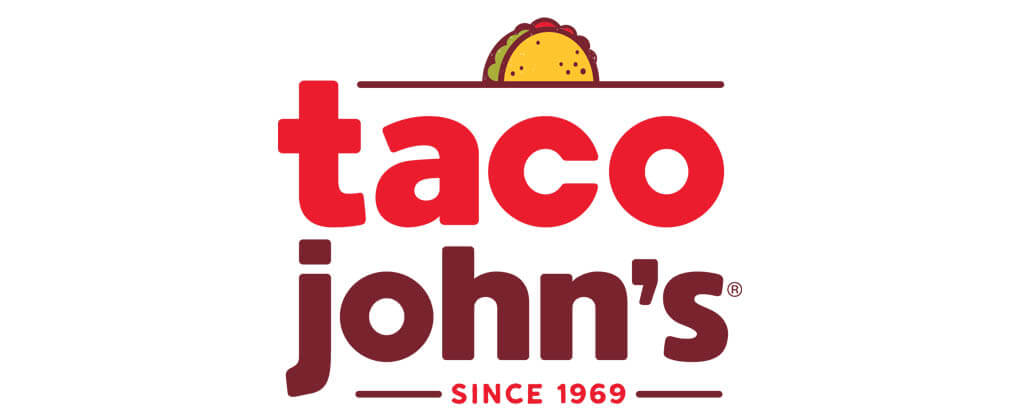 Taco John's is a chain of Mexican food restaurants, which was born as a street booth in Cheyenne, Wyoming in 1968, where it sold a limited supply of tacos. A year later, the venture was acquired by two local businessmen to convert it into a franchise, that they named it after its creator, John. From its earliest days, Taco John's has sought to emphasize flavors with all kinds of sauces, Crispy Tacos with freshly-made shells and its classic Potato Olés.
Today, it employs almost 500 people and reaches annual revenues of $ 75 million among its 400 restaurants distributed in 23 states of the United States. It is one of the largest Mexican fast food chains in the country.
ON THE BORDER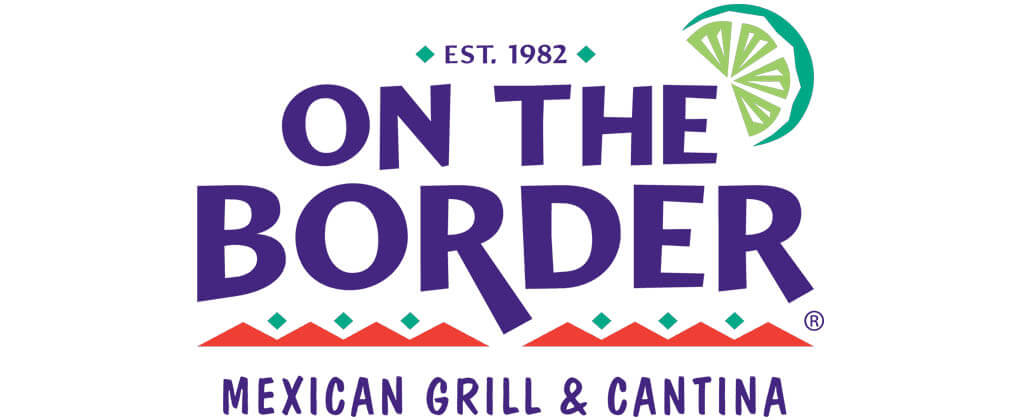 On The Broder is a Mexican food restaurant chain, which operates 150 locations (14 are franchised) in the United States and recently opened one in South Korea. It was created in 1982 by three friends who wanted to share border-style food with the world and opened the first store in Dallas, Texas. Thus they created a restaurant specialized in mesquite-grilled meat, hand-pressed tortillas, and willows made in small batches.
The brand has never had a healthy image since Men's Health magazine placed it within its unhealthiest chains ranking in 2010. It was criticized that some of its dishes were highly caloric, even more than the competitor's dishes. According to Technomic estimates, On The Border generated $ 361 million in sales in 2015 and had almost 650 employees.
TACO TIME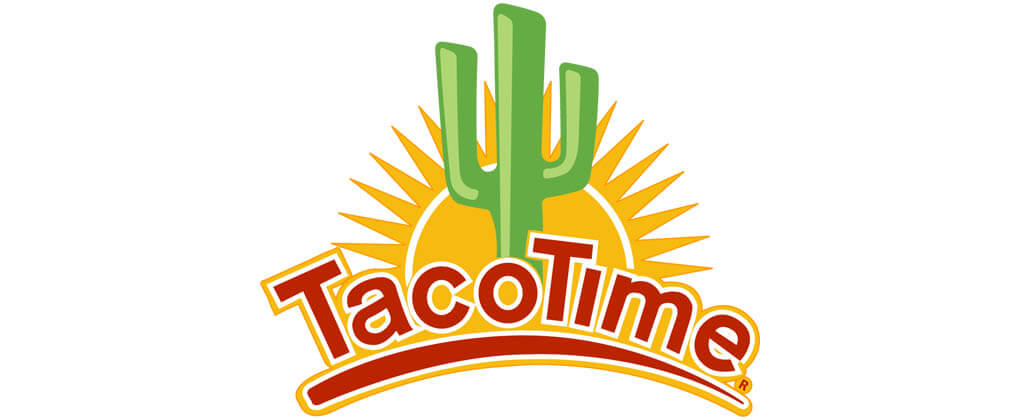 Taco Time is a chain of Mexican food restaurants that has almost 300 stores in United States and Canada, and has also opened locations in Japan and Kuwait, where some are owned and others franchised. The brand was created by Ron Fraedrick in 1960, and offers a variety of fresh Mexican-style dishes, with original dishes such as Crisp Burritos or Mexi-Fries. Currently, it has 2,000 employees.
CONCLUSION
The top 10 Chipotle competitors are: Taco Bell, Mucho Burrito, Moe's, Rubio's, Del Taco, El Pollo Loco, Baja Fresh, Taco John, On the Border, and Taco Time. Together they have raised over 7.8B between their estimated 55K employees. Chipotle has 73,000 employees and is ranked 1st among it's top 10 competitors.
COMPETITORS STATS
| | | | |
| --- | --- | --- | --- |
| NAME | FOUNDED | HEADQUARTERS | EMPLOYEES |
| Taco Bell | 1962 | Irvine, CA, USA | 32k |
| Mucho Burrito (MTY Group) | 1992 | Saint-Laurent, Montreal, Canada | 500 |
| Moe's Southwest Grill | 2000 | Atlanta, GA, USA | 550 |
| Rubio's Fresh Mexican Grill | 1983 | Carlsbad, CA, USA | 4k |
| Del Taco | 1964 | Lake Forest, CA, USA | 7.5k |
| El Pollo Loco | 1980 | Costa Mesa, CA, USA | 5.5k |
| Baja Fresh | 1990 | Scottsdale, AZ, USA | 2.2k |
| Taco John | 1968 | Cheyenne, WY, USA | 480 |
| On the Border | 1982 | Irving, TX, USA | 650 |
| Taco Time | 1960 | Scottsdale, AZ, USA | 2k |
Chipotle Competitor Crossword
Content from this and other articles on this website can be used as a crossword clue