Top 5 Buzzfeed Competitors In 2023
BuzzFeed is a digital media company that is based in New York and was founded by Jonah Peretti in 2006. Initially, BuzzFeed focused exclusively on making viral content but as the years progressed, the company has transferred its specific brand of virality into deep political coverage, personal and critical essays, and global news. Each month the site receives 7 billion views from over 200 million unique visitors, therefore making BuzzFeed top 40 in US Alexa rating. BuzzFeed is one of the world's most visited websites that generates US$320 million in revenue.
| | |
| --- | --- |
| COMPANY NAME | BuzzFeed |
| FOUNDED | 2006 |
| HEADQUARTERS | New York City, U.S. |
| SIC CODE | 2741 |
| STATUS | Private |
| INDUSTRY SECTOR | Digital Media  |
| EMPLOYEES | 1,700 |
| TRADING SYMBOL | N/A |
BuzzFeed similar companies:
Vox Media Inc., VICE Media, HuffPost, The Huffington Post, Mashable and LADbiblel.
How the company makes money
BuzzFeed is making money from a plethora of different revenue streams like a true modern-day media business. Its marketing strategy is based on different income strategies as the company makes money by selling advertisements, promoting partnerships, and podcast advertising, as well as distributing its own digital and physical goods. However, in several cases, the monetization tactics used by BuzzFeed are not too evident to the untrained eye. This is because the company relies heavily on native advertised content, integrated into the platform.
Native Advertising 
The key to the success of BuzzFeed was its ability to ignore the traditional cornerstones of digital ads in favor of a business model that relies entirely on native advertising. This type of advertising uses paid advertisements that function as an extension of the existing content. 
The native advertising pieces of BuzzFeed are designed like all their other material to blend in and do not appear as blatant advertisements to the reader. The beauty of this concept is that without ever realizing, the viewer can read an ad and be influenced by it.
YouTube Advertising 
YouTube is  Google's second-biggest search engine, with 1.9 billion active users per month. The popularity of YouTube has shown that it can serve more than just giving video content – it has become a highly successful place to reach large audiences through online ads. 
With more than 20 million YouTube subscribers and 12 million Facebook followers, BuzzFeed has achieved immense popularity through a number of social media platforms. Videos uploaded are monetized through advertisements that appear either at the beginning of the video or in the middle of it. 
VICE Media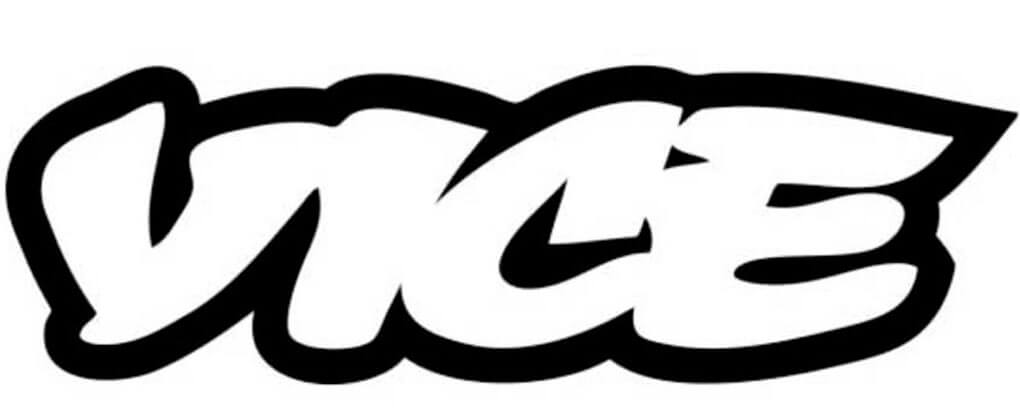 Launched in 1994, VICE has 35 offices worldwide that houses 3,000 employees and creates 1,500 pieces of content daily. Starting in Montreal, Quebec, Canada, founders Shane Smith and Suroosh Alvi started Vice in the newsprint, and from there, the magazine became more refined then it moved to New York City, where business continued to operate as a media company.
VICE Media has been considered a poster child for the rise of digital media — especially when it comes to recruiting a desirable millennial audience. In 2019, VICE media earned a total of US$600 million across their five lines of business: VICE on TV, VICE Studious, VICE News, VIRTUE, and VICE Digital.
VICE Media became known for its edgy, and free-spirited flow of ideas. However, employees at this company rate their CEO, Nancy Dubuc, 65/100. This score is 14 percent lower than the scores of BuzzFeed's CEO, Jonah Peretti. Employees are  important  investments that any company makes; after all, a company is only as good as its people
Vox Media Inc. 
Vox Media Inc. is a modern-day digital media company that creates content and connects young adults around the world. Markos Moulitsas, Jerome Armstrong, and Tyler Bleszinski founded SportsBlogs Inc. in 2005 that was rebranded as Vox Media in 2011. The site was an expansion to Bleszinski's Athletics Nation blog and the site 's success has contributed to the inclusion of other sports blogs. 
In 2018, Vox Media reported a profit with US$185 million but with its latest acquisition of New York Media last September 2019, the company reported that the revenue tripled during the merger by the end of 2019. Vox Media employs 1,000 employees distributed among their offices in San Francisco, Chicago, Los Angeles, Austin, and London.
Vox Media owns and operates consumer technology and sports-related websites, including a network of fan-centered online sports communities while BuzzFeed has diverse content that compromises a portfolio of identity-driven lifestyle brands. Compared to lengthy articles, BuzzFeed continues to succeed due to its big headlines, easy-to-read numbered lists, and bite-sized content.
HuffPost
Formerly The Huffington Post, HuffPost was founded in 2005 by Andrew Breitbart, Arianna Huffington, Kenneth Lerer, and Jonah Peretti. The company is known for being liberal in its content. HuffPost became the first commercially run United States digital media enterprise to win a Pulitzer Prize last 2012.
HuffPost became part of Verizon in 2015 after AOL was bought by the communications company. HuffPost earns US$500 million along with Verizon's other media units Yahoo and TechCrunch. With its headquarters in Broadway, New York City, the company has 1,000 employees.
Although the site offers a wide range of content, HuffPost faced a lot of controversies that eventually led to low leadership culture ratings as BuzzFeed is 30 percent higher than HuffPost. Above all, leaders are responsible for demonstrating the company's beliefs and strengthening behaviors that reflect those values.  
Mashable
What started to be a simple WordPress blog, Mashable's reached popularity quickly as it became one of the 25 best blogs in 2009. Founded by Pete Cashmore in 2005, Mashable is a global, multi-platform media and entertainment company based in New York with 250  employees.
Mashable was bought by Ziff Davis for US$50 million in 2017 after the company failed to meet its target. In the third quarter of 2017, Davis generated a revenue of US$127.8 million. Mashable has currently 25 million social media followers and 7.5 million monthly shares.
A part of the growing portfolio of Davis, Mashable provides expert coverage of tech, digital culture, and entertainment to its followers. However, Mashable is still far from beating BuzzFeed's expansive content.
LADbible
LADbible is a social media and entertainment company based in Manchester, United Kingdom. Founded in 2012 by Alexander Solomou and Arian Kalantari, LADbible focuses on publishing easily shared content aimed at the youth audience. LADbible were the big winners at the Cannes Lions Creativity Festival in 2018, taking home 8 awards.
This Manchester, UK-based company employs 300 people in London, Dublin, and Sydney, Australia. With only US$65.1 million in revenue annually, LADbible is a worthy BuzzFeed competitor for its creation of viral video across multiple platforms including Facebook, Instagram, Twitter, and Snapchat. 
LADbible has a broad audience engagement approach as it ideally identifies its target audience well. Even so, BuzzFeed has been tuning into many cultural phenomena and actively engaging with people. BuzzFeed also makes an effort to understand their audience and anticipate what they might be looking for so they can change and adapt accordingly.
Conclusion
The top 5 Buzzfeed direct competitors are: VICE Media, Vox Media Inc., HuffPost, Mashable, and LADbible. Together these companies employ 5, 550 people worldwide, with BuzzFeed employing only 1, 700 people, and ranked 4th among BuzzFeed's among its competitors based on their revenues. 
COMPETITORS STATS
| | | | |
| --- | --- | --- | --- |
| NAME | FOUNDED | HEADQUARTERS | NO. OF EMPLOYEES |
| VICE Media | 1994 | Brooklyn, New York, United States | 3,000 |
| Vox Media Inc. | 2005 | Washington D.C., United States | 1,000 |
| HuffPost | 2005 | Broadway, New York, United States | 1,000 |
| Mashable | 2005 | New York City | 250 |
| LADbible | 2012 | Manchester, United Kingdom | 300 |
BUZZFEED Competitor Crossword
Content from this and other articles on this website can be used as a crossword clue