Top 7 Qualcomm Competitors in 2023
Qualcomm is a US-based international company that deals in semiconductors, software, and wireless services. It was founded in 1985 by Irwin Jacobs and his team of six other ex-Linkabit employees. The company name is short for 'Quality Communications'. Initially, Qualcomm only had government defense projects to work on, with an employee base of eight. But in just about 5-6 years after the acquisition of Omninet, they managed to hire over 600 qualified personnel to handle their growing number of contracts.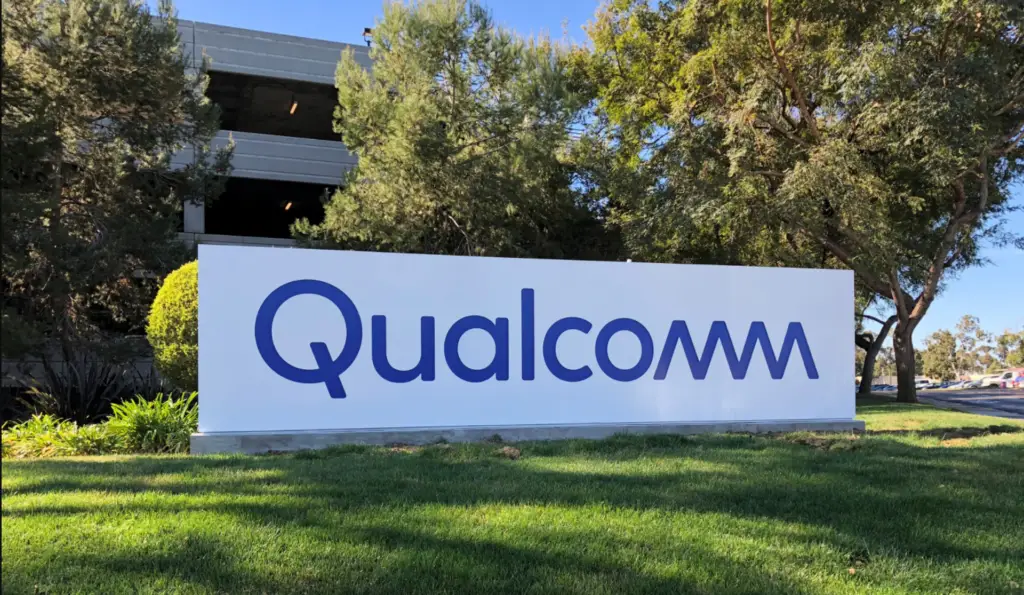 Today, Qualcomm is synonymous with mobile software and hardware, especially their Snapdragon processor for smartphones. The company's WCDMA and CDMA2000 variants were also quite popular back in the day. Did you know that the company was involved in the core development of 4G and 5G networks? And very recently (in March 2021), Qualcomm successfully completed the acquisition of another famous start-up, NUVIA, a server CPU producer.
| | |
| --- | --- |
| Name | Qualcomm |
| Founded | 1985 |
| Headquarters | San Diego, CA, US |
| SIC Code | 7629 |
| Status | Public Independent Company, S&P 500 Component |
| Industry Sector | Telecom Equipment |
| Employees | 41,000 |
| Trading Symbol | NASDAQ: QCOM |
Qualcomm may have numerous successful ventures to its name, but it has had several setbacks as well. For instance, though Omnitracs' (satellite communications system of Omninet) CDMA division made huge profits in the initial stages, they still struggled to recover the investment made into Omninet in the first place. So the 1990s was a tough decade for Qualcomm, which involved several employee lay-offs and company restructurings.
However, today, Qualcomm is generating a steady revenue of around $24 billion. The company has its presence in almost every country on the planet, with their official patents in 4G and 5G, and their quality smartphone processors. But since the telecommunications field is an ever-growing, rapidly changing, and highly competitive market, Qualcomm can barely find time to take a breath. There is always someone or the other vying for the top spot!
Qualcomm similar companies:
IBM, Broadcom, Skyworks Solutions, onsemi, NXP Semiconductors, Applied Materials, Taiwan Semiconductor Manufacturing Company, NVIDIA, AMD, MediaTek and Broadcom Corporation
Who is Qualcomm's Biggest Competitor?
The biggest competitor of Qualcomm has to be Broadcom Inc. Broadcom was created during a time when the semiconductor industry was just finding its place in the world (in 1961). About 30 years later, UCLA professor Henry Samueli and his student, Henry Nicholas, founded the company named Broadcom Corporation. And in 2016, Avago Technologies purchased it as a part of Broadcom Inc., alternatively called Broadcom Limited, and it currently operates as the latter's wholly-owned subsidiary.
How Qualcomm makes Money
Qualcomm's revenue stream is divided into major parts – Qualcomm CDMA Technologies (QCT) and Qualcomm Technology Licensing (QTL). QCT primarily deals in the development of chipsets for various industries. Its most popular chip is the Snapdragon for smartphones. QCT also caters to other markets like the Internet of Things (IoT), computers, and automobiles. The company has a very powerful portfolio in this sector.
QTL, on the other hand, is primarily into research and patenting. Qualcomm has several patents to its name in various innovative technologies, thus making it a giant in this niche. Essentially, the company makes money out of manufacturing and selling chipsets to other businesses, and also through lifelong royalties earned out of their cutting-edge research. Let us take a brief deeper look at the industries in which Qualcomm operates.
Industry – Telecommunication Equipment
A few decades ago, telecommunications meant an entirely different thing. There was substantially heavy hardware for wired phones and a number of tangled lines for the connections. Today, however, telecommunications has gone mostly wireless. Top-grade, hands-free cell phones have been in popular demand, and oftentimes, you don't even need dedicated cell service to communicate to someone based on another end of the globe!
Qualcomm has greatly evolved with the times, making it one of the most innovative telecom platforms in the industry today. Investing in CDMA wireless technology very early, it faced a few economic downturns, but it eventually got back to its feet and started making huge profits. These days, Qualcomm's software and hardware have been critical to the development of the in-demand 4G and 5G networks. Despite a few legal disputes in the recent past, the company has managed to set an industry standard of the highest degree!
Industry – Semiconductors
The semiconductor industry was born relatively recently. It wasn't until the early 1960s that something like an integrated circuit became a viable piece of tech. Since then, this industry has seen rapid growth over the years, partly thanks to Qualcomm. Did you know that more than half the company's total revenue of $24 billion comes from this industry?
Qualcomm's semiconductor chips across various devices have only been getting fruitful and progressive updates since they started making those. The company begins the design of a new chip from scratch, eventually fabricating it to make it compatible across many devices.
Competitor – Broadcom Inc.

Broadcom Inc. offers a range of services very similar to those of Qualcomm. Even the names rhyme! The only possible difference is that Broadcom was developed about 24 years before Qualcomm, making it much more experienced in the field. Did you know that Broadcom began as a small part of the IT giant, Hewlett-Packard (HP)? During the turn of the Millenium, it became a separate entity called Agilent  Technologies which was later renamed Avago Technologies.
Broadcom's offerings are vast and they provide their services throughout the world. The primary two industries in which the company works are semiconductors and infrastructure software products. Additionally, Broadcom also has its hands full with data centers, broadband, networking, and storage markets. The company has managed to acquire quite a few businesses, big and small, in the industry over the years, thus thinning the competition. 
But here's a fun fact – did you know that Broadcom had once proposed to buy its biggest competitor, Qualcomm? The year was 2017 and the amount that they had quoted to Qualcomm was a staggering $130 billion! Needless to say, the latter rejected the tempting offer; a solid move on their part considering how high they stand in the telecommunications race.
Industry – Semiconductors
Broadcom was started for the sole purpose of tapping the potential of the infant semiconductors industry in 1961. Their original purpose remains their primary area of focus even today! They are not only one of the largest semiconductor products manufacturers in the world, but also one of the leading innovators in the trade. Did you know that just last year, Broadcom announced the first-ever WiFi 6E client device?
Apart from semiconductors, Broadcom also deals in software products like mainframe and enterprise software, along with a few top-grade security products. Their offerings also extend to developing systems and storage, and you can even find certain sophisticated optical items in their repertoire. The company's revenue is around $24 billion.
Competitor – Apple Inc.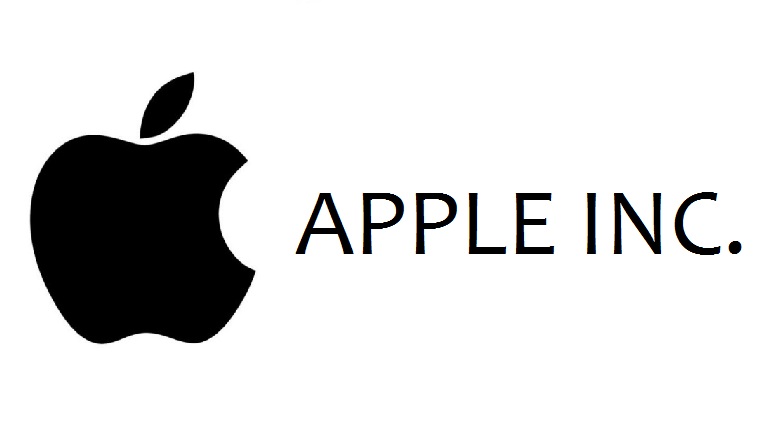 There might be only a countable few on the globe who don't know Apple (the company, not the fruit). The revenue of Apple Inc. is nearly $274.5 billion, the highest by any technology firm! The company has more than 500 different locations all over the world and is home to more than 147,000 employees. However, the stats, no matter how grand they may be, don't capture the essence of Apple. It is the people that work with or for them, the work culture, and the quality of their products that tell a really fascinating tale!
You might know that Apple Inc. was founded in 1976 as Apple Computer by Steve Jobs, Steve Wozniak, and Ronald Wayne. But did you know that though Jobs is the face of Apple today, it was Wozniak who built its first computer, Apple I? Also, many people believe that the company was co-founded by the three in the garage of Jobs' parent house on Crist Drive. However, it was in Steve's bedroom that their operations first began.
Apple Computer made decent profits during the first two years, and it posted in 1977 that the company struck gold. After Ronald Wayne sold back his shares to the two Steves, the firm was incorporated for the latter during which Mike Markkula, a multimillionaire, provided them with the necessary funding. Since then, Apple's profits have been growing exponentially with the development of several more popular versions like Apple II and Macintosh. Their sales took a hit during the '90s, but they got back up with their introduction of smartphones in the latter half of the 2000s.
Industry – Digital Devices
Apple, as you might know, is primarily into digital devices of all kinds, right from personal computers and laptops to tablets and smartphones. Today, the company is one of the leading providers of smartphones and tablets on the planet. It is a given for many that if you purchase any Apple device, you have to buy them all. For instance, if you get an iPhone, then you will eventually get the iPad and the Mac as well, just so that you can easily sync your files between the devices.
Apple's main feature for this list is the silicon series of package processors. They form the basis of all their devices, including Mac, iPhones, and iPads. The other devices that the company produces and includes their unique chip processors are Apple Watch, Apple TV, HomePod, iPod Touch, and AirPods. Their breakthroughs in consumer Artificial Intelligence (Siri) are also applauded by everyone in the industry.
Competitor – Intel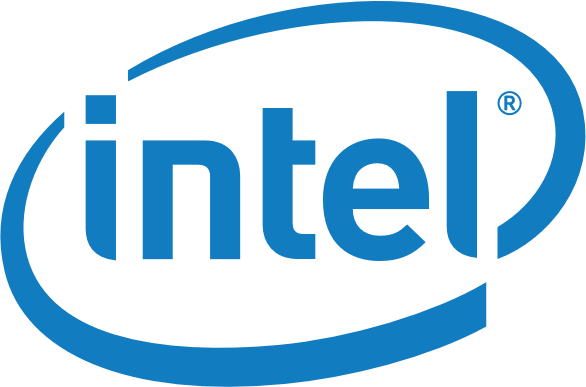 Intel Corporation is another giant in this list, though still not as gargantuan as Apple. It is THE largest semiconductor chip manufacturer in the world! Anyone who has used a computer even once in their life must have heard about Intel. Almost every PC brand on the planet uses its CPUs and microprocessors after all!
An interesting fact to note here is that the founders of Intel, Gordon Moore, and Robert Noyce, are considered to be the pioneers of semiconductors. Moore and Noyce were already deep into semiconductor research before they collaborated to establish Intel Corp. Remember Moore's Law from your academic books? It was developed by Gordon Moore in 1965.
Industry – Semiconductors
Intel started off in the semiconductor industry, and it has been making excellent contributions to it since its inception. Today, Intel's semiconductor chips have reached almost every part of the world, along with the regular updates that they come up with. The company is headquartered in Santa Clara, CA, and is currently ranked 45 on the Fortune 500 list. Its revenue is upwards of $77 billion.
Competitor – Cirrus Logic

A fabless semiconductor supplier that has been in the industry since 1981, Cirrus Logic has already made a long-standing mark in the trade with several popular clients in their repertoire. Founded by Dr. Suhas Patil in Salt Lake City, Utah, the company was initially named Patil Systems before settling for Cirrus Logic in 1984.
Industry – Semiconductors
Cirrus Logic primarily deals in semiconductors for audio processors and converters built inside entertainment products like headsets, smartphones, home theater systems, smart speakers, etc. The company generates a revenue of over $1.5 billion through these contracts.
Competitor – Infineon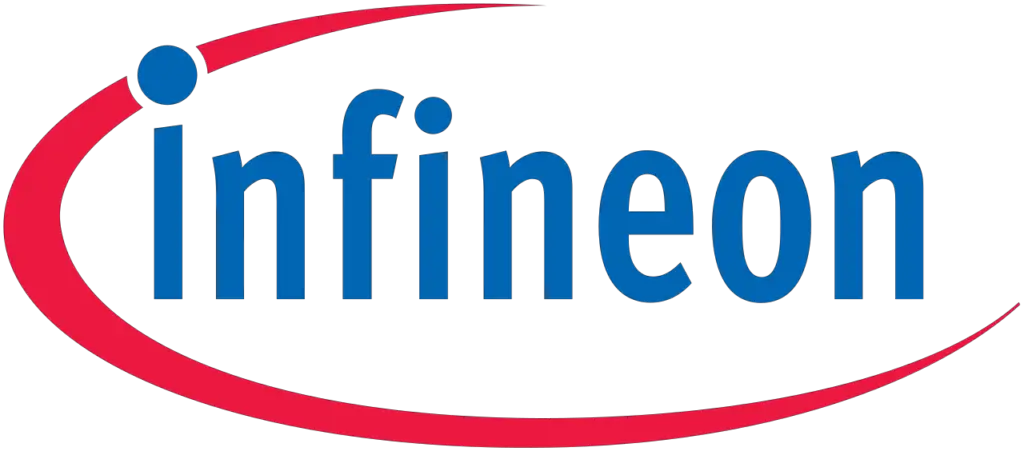 Infineon Technologies is the youngest competitor on the list, with its foundation laid in 1999. However, it wasn't one to fall too far behind in the semiconductor tech race. Today, Infineon has a secure place among the top 10 semiconductor producers in the world! It is based in Neubiberg, Germany, and is led by Reinhard Ploss as the CEO and chairman.
Industry – Semiconductors
Infineon markets and sells its semiconductors and systems to various different sectors, mostly automotive and industrial. Its formidable presence can be felt throughout Europe, and it is also popular in a few parts of the US and Asia. Its revenue is a little more than $10 billion, more than enough for a relatively young company!
Competitor – HiSilicon

HiSilicon is a fabless semiconductor firm with headquarters in Shenzhen, Guangdong, China. Very few of you might have heard about this company because it markets its products under the name Huawei (the owner and operator). HiSilicon was founded in 1991 as a semiconductor division of Huawei, and it generates a standalone revenue of about $7.5 billion.
Industry – Semiconductors
Just like the other competitors on this list, HiSilicon produces and markets fabless semiconductors and integrated circuit designs.
Competitor – MediaTek
Similar to Infineon, MediaTek is one of the few companies that started off relatively late to make it big in the semiconductor industry. MediaTek was founded in 1997, and it currently has a global presence, directly competing with Qualcomm's Snapdragon processor.
Industry – Semiconductors
MediaTek deals in fabless semiconductors for various sectors. Its revenue is close to $11 billion.
Conclusion:
Top 7 Qualcomm Competitors: Broadcom Inc., Apple Inc., Intel, Cirrus Logic, Infineon, HiSilicon, MediaTek. Together, they contribute over $429 billion in revenue. Their total employee count is upwards of 392,200.
Competitor Stats:
| | | | |
| --- | --- | --- | --- |
| Name | Founded | Headquarters | Employees |
| Broadcom Inc. | 1961 | San Jose, CA, US | 21,000 |
| Apple Inc. | 1976 | Cupertino, CA, US | 147,000 |
| Intel | 1968 | Santa Clara, CA, US | 110,600 |
| Cirrus Logic | 1981 | Austin, TX, US | 1500 |
| Infineon | 1999 | Neubiberg, Germany | 46,600 |
| HiSilicon | 1991 | Shenzhen, China | 7000 |
| MediaTek | 1997 | Hsinchu, Taiwan | 17,550 |
Qualcomm Competitor Crossword
Content from this and other articles on this website can be used as a crossword clue