Top 5 Tripadvisor Competitors In 2023
Tripadvisor is an American online travel company that facilitates and sells a user experience for travelers and foreigners. The online company generated over US$1.5 billion as of 2019. In the same year, the American company operated with a workforce of 4,000 employees and in 28 different languages. Founded in 2000, just 20 years ago, by friends Stephen Kaufer, Langley Steinert, Nick Shanny, and Thomas Palka as a static guide app. When the founders added the option for users to add their own review however, the reviews just took off and came writing in. 
| | |
| --- | --- |
| COMPANY NAME | TripAdvisor  |
| FOUNDED | 2000 |
| HEADQUARTERS | Needham, Massachusetts, U.S. |
| SIC CODE | 4724 |
| STATUS | Public |
| INDUSTRY SECTOR | Travel services |
| EMPLOYEES | 4,100 |
| TRADING SYMBOL | TRIP |
Tripadvisor similar companies:
Booking.com, foursquare, Airbnb, Wikitravel, Hopper, TripIt, Trivago, Yelp, Vacatia, and Google Trips.
How the company makes money
The American company is extremely famous and is one of the biggest online companies in the travel industry. With over 850 million reviews on 8.6 million establishments, TripAdvisor is no stranger to gigantic online traffic. The American company is visited on average by 460 million users as of 2019. TripAdvisor offers reviews and lists of 5.2 million restaurants, 1.4 million hotels and lodging, 1.2 million travel experiences, and lastly 840,000 rental properties. 
Travel Services
The travel industry is one of the most sought out business sectors in the world, as human beings are infatuated with the idea of travel. As of 2019, the global tourism and travel industry was worth around US$2.9 trillion in total revenue, with about US$580 billion of that coming from the United States.
TripAdvisor is one of the best online applications for traveling and looking through guides. Their reviews are constantly updated by users who are passionate about travel. The number of clients and assets they have like restaurants, hotels, and such are enormous. 
Booking.com
Booking.com is a travel search engine for lodging reservations all around the world. It is owned and operated as a subsidiary under Booking Holdings. Founded in 2000 when bookings.nl merged with Bookings Online to form what we now know as Booking.com. The American company generated over US$15 billion in total revenue last 2019.
With over 17,500 employees, Booking.com is one of the biggest online travel industry companies in the world. The online search engine also has over 28 million listings that are available in over 40 different languages. Booking.com is one of the leading companies in the online travel industry.
The two American companies are among the top names in the industry but they operate very differently. Booking.com is contracted with hotels, inns, etc. and features their partnered companies on their list of items. TripAdvisor collects hotel, lodging, etc. rates across different websites and adds that to their current glossary. 
Trivago 
Trivago is a German multinational technology company based in Dusseldorf, Germany. The German company specializes in curating a list or archive of hotels, lodgings, inns, and other types of accommodation. Founded in 2005 by Rolf Schromgens, Peter Vinnemeier, and Malte Siewert. 
The German company employs a sizable number of 1,300 employees as of 2019. In the same year they also generated an estimated total revenue of US$1 billion. Trivago is used in over 190 countries worldwide and was the first hotel search engine in Germany, helping it become Germany's fastest-growing company.
In terms of total revenue both companies are almost head-to-head but their fundamental purpose once again is different. Trivago curates and scans all prices for a hotel you are looking for and then redirects you there, whereas TripAdvisor is more of like a gigantic forum where people review hotels, restaurants, etc. 
Yelp
The American company was founded in 2004 by Jeremy Stoppelman and Russel Simmons for users to review and comment on businesses online. As of 2020, Yelp has an impressive workforce of over 6,000 employees and in the preceding year generated a total revenue of US$1 billion in 2019.
Around 150 million unique visitors come on yelp every month, based on a 2019 statistic. In the same year, the American company also passed more than 190 million reviews on its website. Yelp is headquartered in California, United States and at the same time is used in more than 35 different countries with over 42 optional languages.
Yelp and TripAdvisor have a lot in common with the products and types of services that they offer. Both company giants have been subject to a lot of controversies as well in the past. However despite having a similar amount of revenue, both company's net income is extremely different. Yelp only earned US$40 million while TripAdvisor earned US$120 million.
Vacatia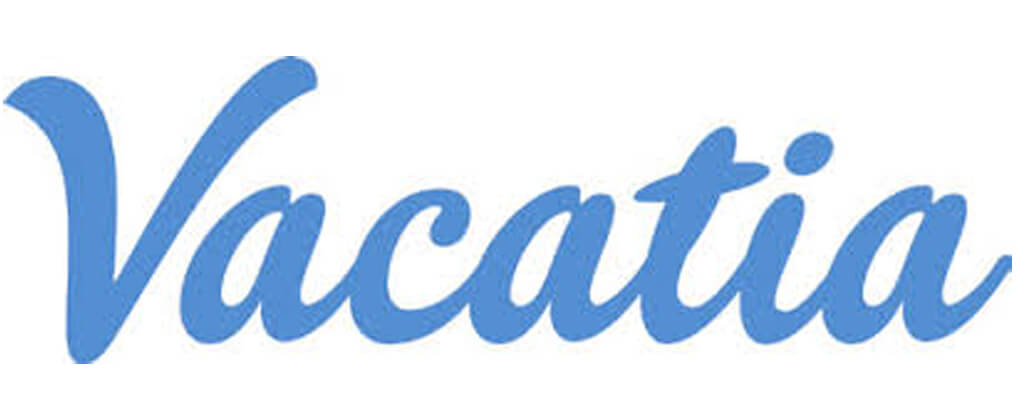 Vacatia is a vacation listing company that was launched with the purpose to be a marketplace for timeshare interests. The American company was first launched in 2013, only 7 years ago. Yet, despite being such a new business in the game, the impressive American company generated a total revenue of US$1.8 billion in 2019.
The American company only has a workforce of 20 employees, which is extremely impressive considering the millions of dollars that they are raking in as a business. Vacatia owes a lot of its success to being a pioneer in the timeshare ownership industry, which is a state of ownership to a property that is shared with other individuals.
Resort residences are Vacatia's specialty and the market for it as a vacation space is so much more populated than the normal travel industry. Vacatia is a middle-man to a multitude of resort residences, houses that offer a cozy feel while feeling like a hotel. Whereas TripAdvisor only acts as a bulletin for websites and reviews.
Google Trips
Google Trips was developed by Google to a trip planner mobile app for both Android and iOS. Released in 2016, the mobile app only operated for a short time before being closed in August of 2019. However, despite being discontinued, the original features of the mobile app is currently present in google's traveling services like this. 
The Idea behind why Google Trips is such a growing powerhouse for advertising, reviews, and crowd-sourcing is that Google is one of the biggest high traffic sites in the world. When you look at that statistic your hotel or business's review becomes more important than on other applications because of how much traffic Google is getting.
The threat of Google to the online travel forum industry is unprecedented and is almost impossible to overcome, just due to the sheer size of search indexes and reliability that Google provides. TripAdvisor has dominated a lot of their competitors as a website and application primarily for travel inquiries however, and for now that is working enough.
Conclusion
The top 5 TripAdvisor direct competitors are: Booking.com, Trivago, Yelp, Vacatia, and Google Trips. Together these companies employ 1.1 million people worldwide, with TripAdvisor employing only 304 thousand people and ranked 1st among TripAdvisor's Top 5 competitors in total revenue. The top 5 competitors average about 222 thousand employees. 
COMPETITORS STATS
| | | | |
| --- | --- | --- | --- |
| NAME | FOUNDED | HEADQUARTERS | NO. OF EMPLOYEES |
| Booking.com | 2000 | Amsterdam, Netherlands | 17,500 |
| Trivago | 2005 | Düsseldorf, Germany | 1,300 |
| Yelp | 2004 | San Francisco, California, United States | 6,000 |
| Vacatia | 2013 | San Francisco, California, United States | 20 |
| Google Trips | 2006 | Mountain View, California, United States. | 118 000 |
TRIPADVISOR Competitor Crossword
Content from this and other articles on this website can be used as a crossword clue