Top 10 Nordstrom Competitors In 2023
John W. Nordstrom and Carl F. Wallin founded Nordstrom in 1901 as a shoe store in Seattle. It was then named Wallin & Nordstrom. It has since evolved into a luxury department store chain with various products such as fragrances, cosmetics, accessories, jewelry, handbags, footwear, and clothes. Some of the stores also feature in-house cafes, espresso bars, restaurants, spas, wedding departments, and home furnishings. Nordstrom has a presence in 40 American states, Canada, and Peurto Rico (shutting down permanently in August 2020). Nordstrom's revenue for 2019 was $15.5 billion. The company employs 75,000 people.

| | |
| --- | --- |
| NAME | Nordstrom Inc. |
| FOUNDED | 1901 |
| HEADQUARTERS | Seattle, US |
| SIC CODE | 5651 |
| STATUS | Public |
| INDUSTRY SECTOR | Department Stores |
| EMPLOYEES | 75,000 |
| TRADING SYMBOL | JWN |
Nordstrom similar companies:
Macy's, Gap, Dillard's, Kohls, Target, Bloomingdale's, Saks Fifth Avenue, T.J. Maxx, JCPenney, and Belk.
How Nordstrom Makes Money
The company operates mainly in two business segments: retail and credit. Nordstrom makes its money from the sale of accessories and clothing to customers across Puerto Rico, Canada, and the US. It has about 117 stores in the three regions. It also has digital sales channels besides its offline stores. In addition to that, the company makes revenue from charges and fees on credit services.
Retail
In the retail segment, the company earns revenue from its network off-price and full-line branded stores. The segment also includes physical boutiques under its subsidiary brands such as Trunk Club and HauteLook and online retail platforms. Retail makes up the largest part of Nordstrom's annual revenue.
Credit
Nordstrom also provides a range of payment services and products. These include the Nordstrom-branded Visa credit cards, Nordstrom-branded private label card, and a debit card that the holders use for Nordstrom purchases. This segment contributed about $800 million of the company's revenue in 2019.
Macy's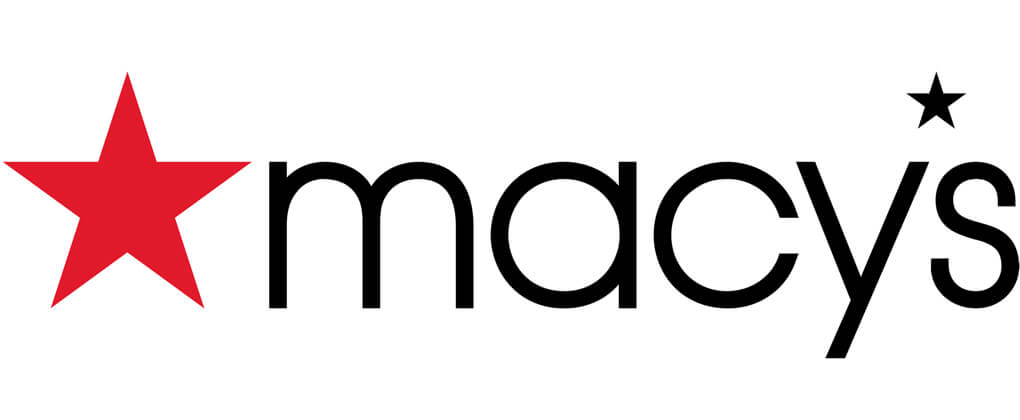 Rowland Hussey Macy founded Macy's in 1858 in New York City as R. H. Macy & Co. The purpose of the store was to sell dry goods. In 1994, Macy's became a division of the Cincinnati Federated Department Stores which is also the holding company for Bluemercury and Bloomingdale's. The Federated Department Stores renamed to Macy's Inc. in 2007. Macy's operates about 551 stores in the US, Puerto Rico, ad Guam and reported a revenue turnover of $25.3 billion in 2019. It has 130,000 employees. 
Macy's is the biggest department store chain in the United States by revenue. But while Macy's revenue has hovered around the $25 billion mark in the last few years, Nordstrom has been growing its revenue streams especially with the shift to online sales. In a few years, it might have one over Macy's. The brand needs to start growing to avoid being overtaken by Nordstrom.
GAP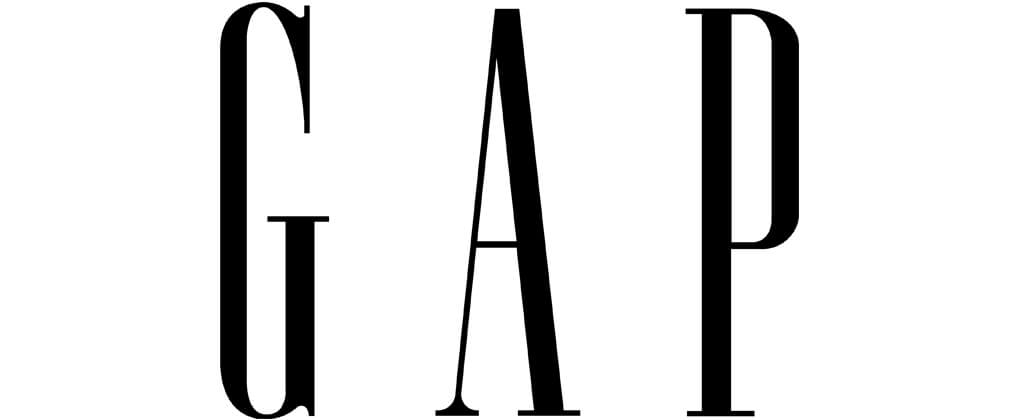 Gap was founded by Donald Fisher and Doris F. Fisher in 1969. Headquartered in San Francisco, California, the company oversees seven primary brands namely Gap, Athleta, Hill City, Janie and Jack, Intermix, Old Navy, and Banana Republic. The company has a presence in 43 countries around the world. It operates stores in the UK, Taiwan, China, Japan, Ireland, Italy, and France besides the US. Gap is one of the largest specialty retail stores in the US. In 2019, the company earned $16.3 billion in revenue. It had 135,000 people in its workforce.
Gap and Nordstrom are almost on the same level in terms of revenue, with Gap having a slight edge over the latter. Both have been through a few storms in the past few years and managed to come out at the other end with their heads still up. Both brands are also following their customers to where they are- online. It is a close call on this one but Gap takes the win with higher revenue turnover and almost twice as much as Nordstrom's workforce.
Dillard's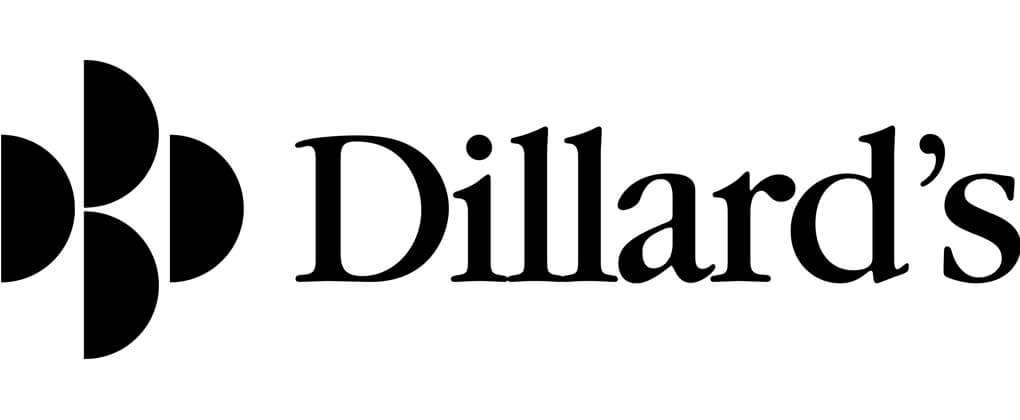 Headquartered in Little Rock, Arkansas, Dillard's operates about 285 stores spread across 29 states. It is among the largest fashion retail companies in the United States. Dillard's offers compelling cosmetics, and home selections. It also has 26 clearance centers where off-season, overstocked, underselling, and damaged clothing are sold at marked down prices to clear the stock. The marked down prices are usually reduced by about 60%.  The company was founded by William T. Dillard in 1938. Dillard's posted $6.4 billion as revenue turnover in 2019. It had 39,000 employees as of last year.
Dillard's has stores in 29 American states. That is 11 states less than Nordstrom (40) before you even bring Canada and Puerto Rico into the picture. It is quite obvious that it cannot stand up to Nordstrom. But at almost half of Nordstrom's revenue last year and the recognition it receives from the industry, Dillard's is clearly punching above its weight. Effortlessly. 
Kohl's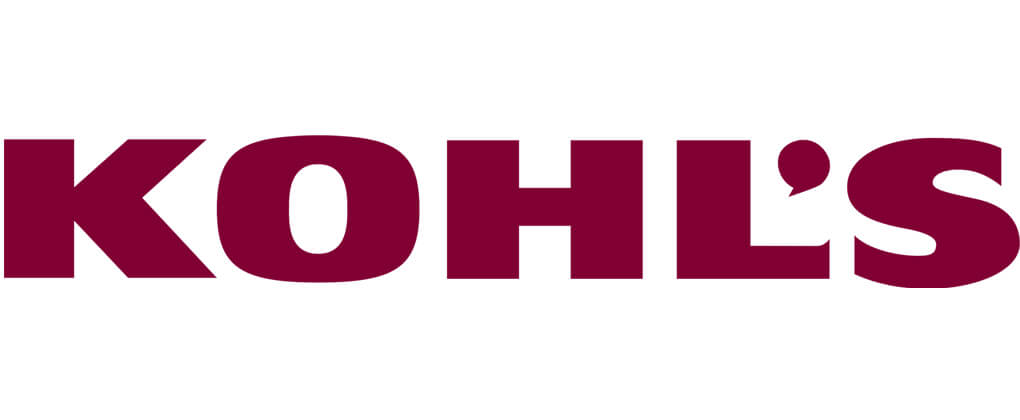 Kohl's is one of the largest department store retail chains in the United States. Founded in 1962 as a grocery store by Maxwell Kohl, the company now operates 1,158 department stores in 49 states. Kohl's offers products in different categories including apparel, shoes, beauty, and home products. They cater to men, women, and children. The company has its headquarters at c. In 2019, Kohl's posted a revenue turnover of $19.9 billion. Last year, it had 129,000 people on its payroll.
Out of all the department stores in the US, only Macy's posted more revenue than Kohl's in the past year. The major difference between Kohl's and Nordstrom is that while Nordstrom targets high-end clients, the former is a favorite for the average income earners. A survey by Market Force, a research firm, revealed that Nordstrom was the most popular for fashion brands, Kohl's was more preferred when it came to business attires. Kohl's still came second after Nordstrom in the favorite fashion retailers' category. That might explain why it earned more than Nordstrom in 2019.
Target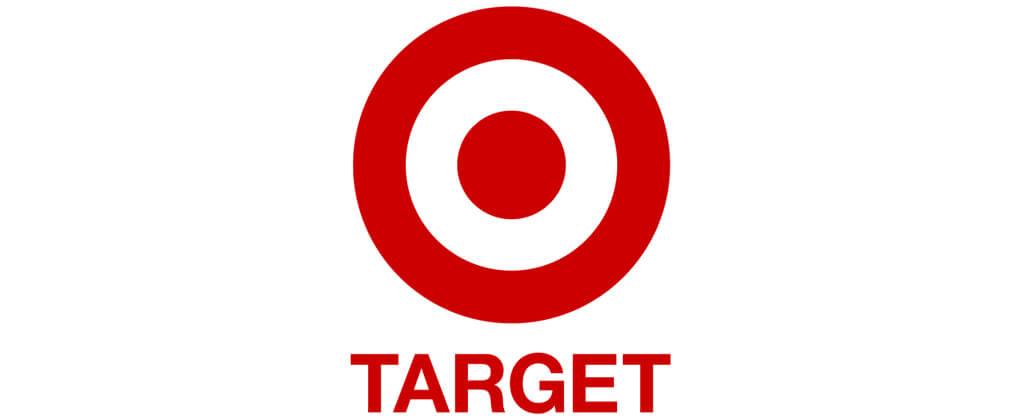 In 1902, George Draper Dayton founded Target under the name Dayton Dry Goods Company in Minneapolis. In the 1970s, Target became a discount division of the Dayton-Hudson Corporation (rebranded to Target Corporation in 2000). It operates 1,844 stores across the United States with a presence in all the states. Target earns its revenue from the sale of clothing, accessories, electronics, beauty and health products, jewelry, food, and furniture among other on-trend merchandise. The company also makes money from sourcing and financial services. Target made a revenue of $75.3 billion in the past year. It had 360,000 employees.
While Nordstrom primarily focuses on a particular niche, Target is more of a general retailer. It would, therefore, be meaningless to compare them in terms of revenue generation and brand recognition. Target stores are also scattered everywhere in the US. but Nordstrom gets one small win over Target- it successfully set up shop in Canada. Something Target tried doing in the early 2010s before pulling the plug on the project in 2015.
Bloomingdale's
Bloomingdale's is an American luxury department store that was founded by the Bloomingdale brothers (Joseph B. and Lyman G.) in 1861. In 1930, it became part of the Cincinnati Federated Department Stores (now Macy's Inc.). It is a sister company to Macy's and Bluemercury brands with 33 department stores throughout the US. Bloomingdale's also operates 19 outlet stores and a single furniture store. Bloomingdale's has only one store outside of the US- a home store in Dubai, UAE. The company is headquartered at 59th Street, New York City. Its revenue turnover for 2019 was $1.1 billion. Bloomingdale's had 10,500 employees.
Nordstrom not only beats Bloomingdale's hands down in terms of revenue and workforce, but online reviews on the two brands reveal that the former has unrivaled customer service. It may take a while for Bloomingdale's to ever get to Nordstrom's level, but that is assuming it gets out of the shadows of Macy's.
Saks Fifth Avenue
In 1867, Andrew Saks founded a company which he incorporated in New York as Saks and Company in 1902. After his death in 1912, the company merged with Gimbel Brothers Inc. in 1923. The following year, Benard Gimbel and Horace Saks opened Saks Fifth Avenue in New York City. The company started expanding its business and opened seasonal resorts in Southampton, Florida, and Palm Beach. The company launched its subsidiary outlet store, Saks Off 5th, in 1990. The subsidiary has around 107 stores globally. Saks Fifth Avenue itself has a global presence with stores in the UK, Canada, Mexico City, Kazakhstan, Bahrain, United Arab Emirates, and Saudi Arabia among others. The company posted a revenue turnover of $9.4 billion in 2019 with 12,500 employees.
Nordstrom made more revenue than Saks Fifth Avenue in 2019. That is understandable considering that it operates more stores across the US than the latter. But with a better presence in the international market, Saks Fifth Avenue seems to have better brand recognition than Nordstrom. One thing the two brands seem to have in common is their growth strategy. They both seem to be focusing their marketing efforts on capturing millennial buyers and growing their online revenue streams.
T.J. Maxx
T.J. Maxx was founded in 1976 by discount retail store Zayre Corp and Benard Cammarata. At that time, Cammarata was the general merchandising manager for Marshalls. The purpose of T.J. Maxx was to sell off-price home fashions and family apparel. Its first store opened in 1977. Ten years later, Zayre Corp registered TJX Companies Inc. with T.J. Maxx, Chadwick's of Boston, and Hit or Miss as its subsidiary companies. The last two were later sold off with new subsidiaries being onboarded at different points. T.J. Maxx has grown into one of the top apparel and home fashion department stores in the US with a presence in 1,252 locations. The company posted a revenue turnover of $24 billion in 2019. It had 270,000 employees. The company is headquartered in Framingham, Massachusetts.
T.J. Maxx is undoubtedly a big brand in the retail department store space. It is often described as its competitors' worst nightmare, including Nordstrom, by business reporters. That is quite evident by its revenue in the past year. Maybe the fact that it is a discount store helps its case and boosts the revenue. On the other hand, Nordstrom is more high-end and targets the affluent.
JCPenney
JCPenney was founded by James Cash Penney in 1902 in Kemmerer, Wyoming. His first store was called The Golden Rule. The company has since grown into a big department store chain with around 850 stores in 49 states in the US and Puerto Rico. JCPenney has developed a reputation as a customer-centric brand, often modeling its business operations on existing consumer trends. Starting out with most locations in downtown areas, the company shifted to malls as shopping malls became popular in the 20th century. It also has freestanding stores and online retail platforms. Headquartered in Plano, Texas, JCPenney posted a revenue turnover of  $10.7 billion in 2019 with 90,000 employees.
JCPenney is giving Nordstrom a hard run for its money in the retail department store industry. At the moment, Nordstrom has a slight lead over it. However, that competition might not be on for so long with JCPenney recently filing for Chapter 11 bankruptcy. Rumors about Nordstrom following the same route are still unconfirmed.
Belk
William Henry Belk founded Belk Inc. in Monroe, North Carolina, in 1888. Its original name was The New York Racket, a name the founder settled on for the purposes of making the company appeal to a larger audience. While the company is still based in North Carolina, it shifted its headquarters from Monroe to Charlotte. It currently operates about 300 stores in 16 states in the US besides its online store. Belk posted a revenue turnover of $4.1 billion. It has 25,000 employees.
Belk is an iconic brand, especially in the South. But it has nothing on Nordstrom. In fact, Norstrom was one of the parties rumored to be interested in buying out Belk in 2015.
Conclusion
The top 10 Nordstrom competitors are: Macy's, Gap, Dillard's, Kohl's, Target, Bloomingdale's, Saks Fifth Avenue, T.J. Maxx, JCPenney, and Belk. Their combined revenue for 2019 was $192.5 billion. Macy's is regarded as Nordstrom's biggest competitor in the retail department store industry. It had a revenue turnover of $25.3 billion in 2019. The total number of employees for the 10 Nordstrom competitors was 1,201,000.
Competitors Stats
| | | | |
| --- | --- | --- | --- |
| NAME | FOUNDED  | HEADQUARTERS | EMPLOYEES |
| Macy's | 1858 | 34th Street,New York City | 130000 |
| Gap | 1969 | San Francisco, California | 135000 |
| Dillard's | 1938 | Little Rock, Arkansas | 39,000 |
| Kohl's | 1962 | Milwaukee, Wisconsin | 129,000 |
| Target | 1902 | Minneapolis, Minnesota | 360,000 |
| Bloomingdale's | 1861 | 59th Street, New York City | 10,500 |
| Saks Fifth Avenue | 1867 | 611 Fifth Avenue, New York City | 12,500 |
| T.J. Maxx | 1976 | Framingham, Massachusetts | 270,000 |
| JCPenney | 1902 | Plano, Texas | 90,000 |
| Belk | 1888 | Charlotte, North Carolina | 25,000 |
Nordstrom Competitor Crossword
Content from this and other articles on this website can be used as a crossword clue