10 Alternatives To Zillow For Your Real Estate Needs
Zillow is one of America's largest online marketplaces for real estate properties. It offers millions of listings for both renters and buyers, essentially giving you limitless options to find your new home. You can compare different properties and select the one that suits your needs best. If you are a seller looking to advertise your house on Zillow, then be sure that you are demanding the right price by checking the worth of your property on Zestimate.
| | |
| --- | --- |
| Name | Zillow |
| Founded | 2006 |
| Headquarters | Seattle, WA |
| SIC Code | 6531 |
| Status | Public Independent Company of Nasdaq |
| Industry Sector | Real Estate |
| Employees | 5249 |
| Trading Symbol | Nasdaq: Z (Class C), Nasdaq: ZG (Class A) |
Zillow was established in 2006 by Rich Barton and Lloyd Frink, who had also founded the Microsoft spin-off, Expedia. The concept became successful in a year or two, and by the beginning of the 2010s, Zillow had already collaborated with a number of other websites to expand its reach. Its revenue currently stands at $3.3 billion.
Zillow Similar Companies:

Auction.com, CoreLogic, Xome, Redfin, Trulia, Realtor.com, NeighborhoodScout, Homesnap, Clever Real Estate, Home Bay.
Who is Zillow's Biggest Competitor?
The biggest competitor of Zillow is Auction.com. It is the leading online marketplace in the US, especially for the sale of bank-owned and foreclosure properties. It is based in Irvine, CA, but you can access its website from anywhere in the country. The company was founded in 2007 by Bill Hulsey and Jeffrey Frieden. Its revenue lies somewhere around the $1 billion mark.
How Zillow makes Money
Zillow offers free listings for property owners for selling or renting. The various user options available are free as well. Zillow makes money by charging the property owners or management companies to advertise on their platform using the Zillow Rental Manager tool. It also offers Premier Agent branding on its web portal for a fee. Most of its $3.3 billion revenue comes through advertising charges.
Real Estate
The real estate industry is quite immense, with land consisting a major part of it. Zillow deals in most kinds of properties, with a core focus on residential houses and apartments for buying or renting. It connects buyers with sellers and home or apartment owners with renters through its official website, www.Zillow.com.
Auction.com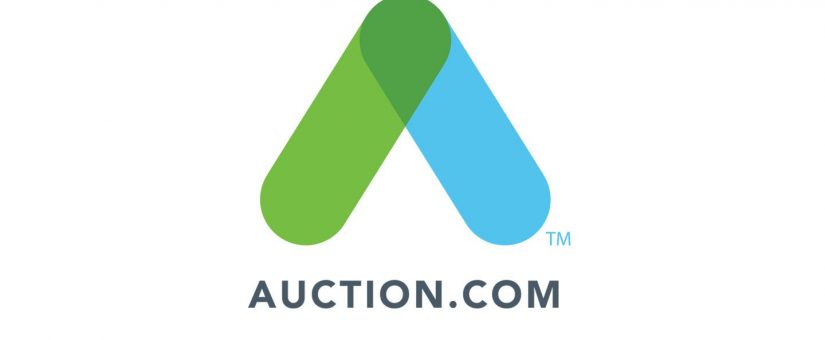 Auction.com lists foreclosure and bank-owned properties on its website. You can access those listings for free by visiting their portal through your web browser. Alternatively, you can also download their app on your smartphone to directly scroll through the properties.
Real Estate
Auction.com forms a small part of the real estate industry since it mainly focuses on foreclosure and bank-owned houses. Nevertheless, being the only one of its kind in the niche, it generates revenue of nearly $1 billion, thus proving to be a top competitor against Zillow.
CoreLogic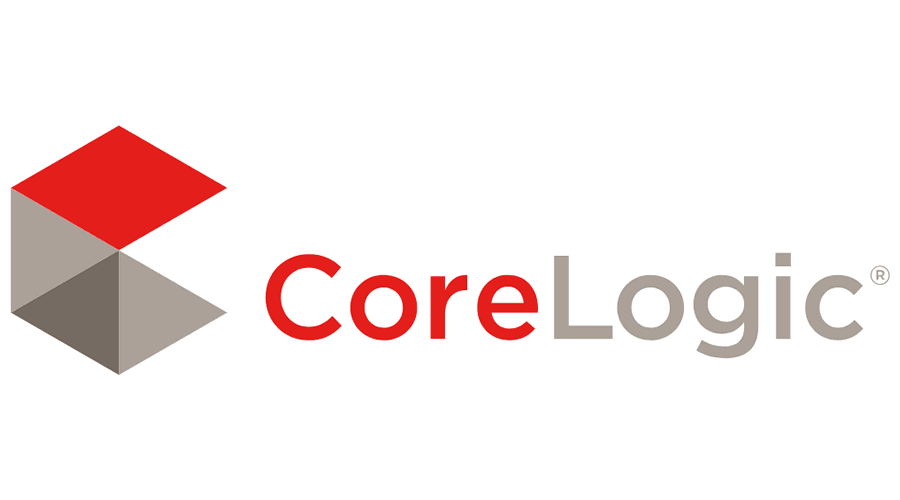 CoreLogic provides property information to other related businesses by analyzing all the available data. It also deals in financial and consumer business intelligence. The information is dispatched directly to the real estate professionals, who then use it for helping home buyers and sellers effectively. The company has its headquarters in Irvine, CA, and is currently led by Frank Martell.
Financial Services / Real Estate
CoreLogic, the primary company, is involved in financial services. But its subsidiary, CoreLogic Matrix, provides listings for property rentals and sales. You can find a whole host of properties, sort the listings into any order you want, and finalize the perfect house for you. CoreLogic, the main company, generates revenue of $1.6 billion.
Xome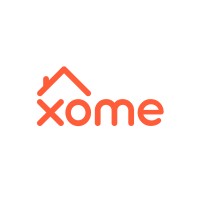 Xome is the one company that is not focused on any one real estate category. It gives as much attention to its foreclosures and bank-owned property listings as its MLS listings. The website is user-friendly, and you can find your desired properties in no time. Xome was founded in 2012, and it is based in Lewisville, TX.
Real Estate
Xome is directly owned by Mr. Cooper and indirectly is a wholly-owned subsidiary of Nationstar Mortgage (NSM). Mike Rawls is the present CEO of the company. Xome claims that its listings process is completely transparent, to both the buyer and the seller. Indeed, its rapid growth over the years can be seen in its $1 billion revenue.
Redfin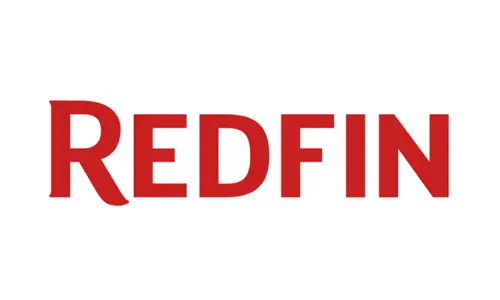 Redfin is one of the finest real estate brokerage companies on this list. It was established in 2004 by three entrepreneurs, David Eraker, Michael Dougherty, and David Selinger. The company has since expanded to several parts of the US and Canada. Redfin is currently headquartered in Seattle, WA.
Real Estate
Redfin provides a map-based online search for properties. It offers a discounted fee to sellers to list on its platform and gives a rebate on brokerage commission back to the buyers once the transaction is complete. Thus, it's a win-win situation for both parties. Redfin's unique business model helps it make a growing revenue of $886 million.
Trulia
Trulia is a subsidiary of Zillow, but it has its very own fan base to help make it to this list. It was founded in 2005, just a year before Zillow was established. Trulia was founded by Pete Flint and Sami Inkinen. The idea came to them when they were looking for off-campus housing of their own.
Real Estate
Trulia offers real estate listings for both buyers and renters throughout the US. It provides some great insights on each listing like nearby schools, commute, updated crime reports, etc. The company's employee number has grown to over 700, it generates revenue of around $500 million.
Realtor.com
Realtor.com is a real estate online marketplace owned and operated by Move, Inc., a News Corp subsidiary. Did you know that it is the second most visited real estate website in the US, just after Zillow? However, website visits don't necessarily translate to profits, as Realtor.com's revenue of $446 million proves (it is lesser than the top 3 competitors).
Real Estate
Realtor.com was founded in 1995 as the Realtor Information Network. It has grown substantially since then, with its more than 100 million active users every month. Its headquarters lie in Santa Clara, CA.
NeighborhoodScout
As the name suggests, NeighborhoodScout deals only in the real estate of US neighborhoods. It is an online information network of analysis conducted by professionals in almost every neighborhood. If you are looking to settle in the suburbs, then this is a perfect search portal for you.
Real Estate
Andrew Schiller got the idea for NeighborhoodScout and launched it in 2002, after establishing Location, Inc. The company makes it $48 million in revenue via subscriptions and advertising.
Homesnap
Homesnap was founded in 2008 and its current president is Steve Barnes, an interesting combination of two popular Avengers' characters and best friends, Steve Rogers and Bucky Barnes! The company is owned by CoStar Group, and it is presently based in Bethesda, MD.
Real Estate
Homesnap provides the same kind of online marketplace services that are used by real estate agents to buyers and sellers. It generates revenue of around $26 million.
Clever Real Estate
Clever Real Estate connects real estate agents with buyers all around the US. It was founded in 2017, making it the newest online property marketplace on this list. It was founded by Luke Babich who is also its current CEO. It is based in University City, MO.
Real Estate
Clever Real Estate helps home buyers find the perfect real estate agent. Right from gathering your requirements to interviewing potential agents, the company does everything for you. Its website also provides an online marketplace to list your home or find a new one. Its revenue lies somewhere around $25 million.
Home Bay
Home Bay has its very own algorithm for displaying nationwide real estate listings. Customers can easily sift through the thousands of listings to find the right house that meets all their requirements. Similarly, sellers can list their homes for sale on their online marketplace without much hassle.
Real Estate
Home Bay is an online marketplace for real estate that was founded in 2014. The company is headquartered in San Diego, CA, and has an employee base of 97. Its revenue is set at around $25 million.
Conclusion:
The Top 10 Zillow Competitors: Auction.com, CoreLogic, Xome, Redfin, Trulia, Realtor.com, NeighborhoodScout, Homesnap, Clever Real Estate, Home Bay. Zillow rules the roost with a revenue of $3.3 billion. Together, they generate revenue of around $8.86 billion for the industry. Their number of employees in total is 25,448.
Competitor's Stats:
| | | | |
| --- | --- | --- | --- |
| Name | Founded | Headquarters | Employees |
| Auction.com | 2007 | Irvine, CA, US | 1000 |
| CoreLogic | 2010 | Irvine, CA, US | 5100 |
| Xome | 2012 | Lewisville, TX, US | 6700 |
| Redfin | 2002 | Seattle, WA, US | 4185 |
| Trulia | 2005 | San Francisco, CA, US | 743 |
| Realtor.com | 1995 | Santa Clara, CA, US | 1917 |
| NeighborhoodScout | 2002 | Worcester, MA, US | 253 |
| Homesnap | 2008 | Bethesda, MD, US | 125 |
| Clever Real Estate | 2017 | University City, MO, US | 79 |
| Home Bay | 2014 | San Diego, CA, US | 97 |