Top 10 WordPress Competitors In 2023
WordPress is a self-publishing (blogging) online platform built around the open source content management system, wordpress.com. It was launched in November 2005 and is owned by Automattic Inc. a US-based private internet company. Automattic Inc. was founded by Matt Mullenweg in August 2005 and its headquarters are in San Francisco, California. As of 2018, WordPress powers 30% of the internet according to web technology survey firm W3Techs. As of August 2020, its web domain WordPress has a global Alexa rank of #63. Some of its notable clients include CBS, CNN, Fortune, Sony, and Volkswagen. 
| | |
| --- | --- |
| COMPANY NAME | WordPress |
| LAUNCHED | 2005 |
| HEADQUARTERS | San Francisco, California |
| SIC CODE | 7374 |
| NO. of EMPLOYEES | 1184 (Automattic Inc.) |
| STATUS | Subsidiary of Automattic Inc. |
| INDUSTRY SECTOR | Technology (Blog hosting) |
WordPress similar companies:
Joomla, Shopify, Drupal, Web.com, HubSpot Website Builder, Gator by HostGator, Domain.com Website Builder, Zyro, Wix, BigCommerce, Typo3, Bitrix24, Magento, Squarespace, and Blogger.
How the company makes money
WordPress has limited ads on the free plan. The primary source of revenue is charges for features not available in the free plan such as PHP plugins, customizable CSS themes, writable JavaScript, domain mapping, domain registration, removal of ads, website redirection, storage upgrades, among others. 
Content Management System (CMS)
Content Management System allows the user to create and modify digital content without having to code. They are usually used for web content management (WCM) and enterprise content management (ECM). Other types of content management systems include digital asset management systems (manage content with a clearly defined author or ownership), component content management systems (facilitate modular level content management as opposed to individual articles or pages), and video content management system (allow one to manage video content. A CMS will have two components, a content management application (CMA), allows the user without coding expertise to add, modify, and remove content from a website, and a content delivery application (CDA), that compiles content and updates the web pages. 
WordPress uses the free open-source CMS WordPress. Data from the web analytics firm W3Techs indicates 37.8% of websites use WordPress, with 2.7% using Shopify, and 2.3% of websites use Joomla. This translates to a market share of 63.5% for WordPress which is predominantly availed through WordPress.
Website Builder
CMSs are commonly confused with website builders. Website builders are tools that essentially offer drag-and-drop edits and templates to create websites. Whereas they are a lot simpler than CMSs, they have limited options in the terms of design and content management compared to CMSs. 
Ecommerce Platform
An ecommerce platform is a CMS that is designed and optimized for online selling and purchasing of products, and provides payment options. WooCommerce is the WordPress ecommerce product and the market leader. If it was a standalone CMS platform it would have 6.6% of market share. Competitors of WordPress such as Shopify, Magento, and BigCommerce are ecommerce platforms.
Joomla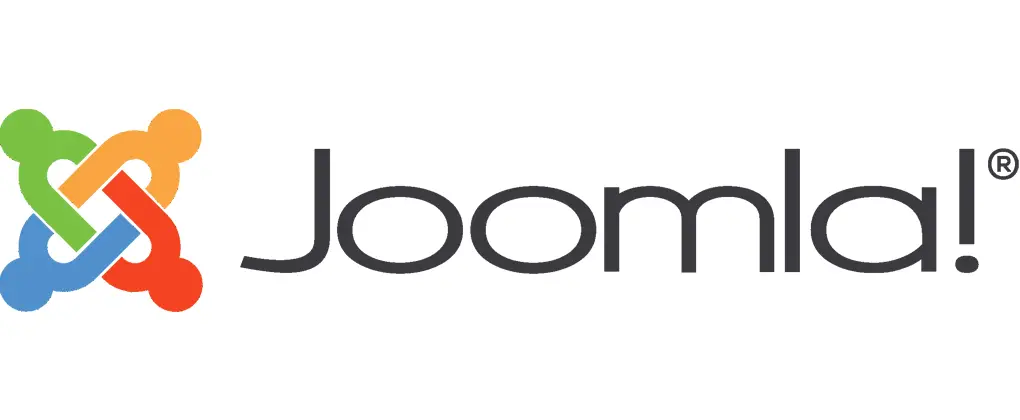 A free and open-source content management system (CMS) for publishing web content, Joomla was developed by Open Source Matters, Inc. It is designed on a model–view–controller web application framework that can be utilized independent of the CMS. Joomla was initially released on 17 August 2005 under the GNU/GPL license and it is continually updated by Open Source Matters, Inc, and the Joomla Community.
Open Source Matters (OSM) is a not-for-profit American organization created to oversee the financial and legal aspects of the Joomla project with headquarters in New York City, New York. It has 10 employees.
Written in PHP, Joomla stores data in a MySQL, MS SQL (since version 2.5), or PostgreSQL (since version 3.0) database, uses software design patterns and  object-oriented programming techniques (since version 1.5), and includes features such as RSS feeds, page caching, printable versions of pages, blogs, search, news flashes , and support for language internationalization. Over 8,000 free and commercial extensions are available from the official Joomla Extensions Directory, and more are available from other sources. As of 2020, it was estimated to be the third most used content management system, after WordPress and Shopify. It is used by 2.3% of websites and has a market share of 3.9%.
Shopify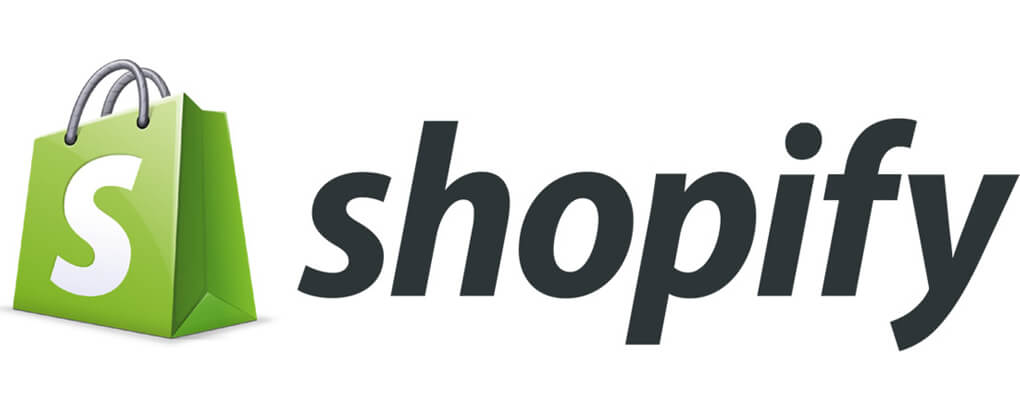 This is a proprietary all-in-one hosted CMS e-commerce platform for online stores and retail point-of-sale systems owned by Canadian multinational e-commerce firm, Shopify Inc. The service eliminates the need to install any software, buy hosting, or manage backups and updates.
Shopify Inc., the parent company, was founded by Tobias Lutke, Daniel Weinand, and Scott Lake in 2004. The headquarters are in Ottawa, Ontario, Canada. It is publicly traded, TSX: SHOP and NYSE: SHOP. Shopify has 4000 employees. 
Shopify is popular among online stores due to its payment modality Shopify Payments. PayPal can also be used. Due to extensive simplification, it has less functionality and design options compared to WordPress. Shopify is used by 2.7% of websites and commands 4.6% of the CMS market. 
Drupal
Written in PHP, Drupal is an open-source free web content management framework distributed under the GNU General Public License. It provides a back-end framework for at least 1.5% of all websites worldwide, ranging from government sites to corporate and personal blogs, with 2.6% of the content management system market. Drupal can also be used for business collaboration and knowledge management. The Drupal Association responsible for Drupal.org is based in Portland, Oregon with 95 employees.
Originally developed by Dries Buytaert as a message board it was released as open source project in 2001. As of December 2019, the Drupal community had more than 1.39 million members, with 117,000 users contributing actively, hence more than 45,851 free modules as of August 2020 that enhance and customize Drupal functionality. 
Features include user account registration and maintenance, RSS feeds, menu management, page layout customization, taxonomy, and system administration. The Drupal core installation can serve as a single- or multi-user blog, a simple website, an Internet forum, or a community website for user-generated content. Although Drupal has a sophisticated API, basic Web-site installation and administration of the framework require no coding skills.
Wix
Operated by Wix Ltd, an Israeli public company (NASDAQ: WIX), founded in 2006 by Avishai Abrahami, Nadav Abrahami, and Giora Kaplan with its headquarters in Tel Aviv, Israel. The company has 3000 employees Wix allows users to create mobile sites and HTML5 websites through predominantly drag and drop tools thus blurring the lines between website builders and content management systems. It markets itself primarily as a web builder. Consequently, there is limited flexibility for the users making it significantly less popular than WordPress. Some users still do prefer this platform with approximately 1.5% of websites using it, translating to about 2.5% of the CMS market. Wix is a freemium raising revenue through premium upgrades.  
BigCommerce
BigCommerce is a public technology company (NASDAQ: BIGC) that provides a SaaS ecommerce platform. Founded in 2009 by Australians Eddie Machaalani and Mitchell Harper, the company has 600+ employees with headquarters in Austin, Texas. Its features include search engine optimization (SEO), customer groups and segmentation, web hosting, among others. BigCommerce was 100% bootstrapped until July 31, 2011, when it secured $15 million in Series A funding from General Catalyst Partners. In July 2020, the company filed for an IPO. As of August 2020, it has 828 employees. 
BigCommerce offers a free trial plan on whose expiry one starts paying. The big caveat in its business model is the fact that if the user's sales exceed a set threshold they are automatically moved to the next price level, which may inconvenience one especially when the expenses are high. This notwithstanding, BigCommerce is now responsible for 0.2% of all websites and commands 0.4% of the CMS market.
Typo3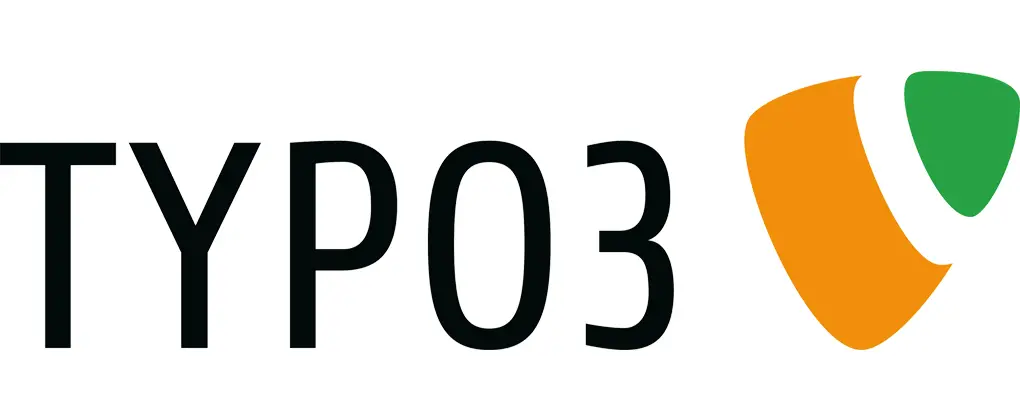 Typo3 stylized as TYPO3 is an open-source free Web content management system written in PHP, SQL, and JavaScript. Released under the GNU General Public License, it can run on, Nginx, IIS, or Apache, on top of many operating systems, including macOS, Microsoft Windows and  Linux.
Initially authored by Kasper Skårhøj in 1997, TYPO3 is now improved and managed by a community of contributors under the stewardship of Mathias Schreiber (Product Owner) and Benjamin Mack (Core team leader) and is based in Düsseldorf, Germany with a workforce of 68. 0.3% websites today are by TYPO3 and its market share of content management systems stands at 0.6%. It is however more popular in Europe than other regions. It is also preferred by most corporates, alongside Drupal, Joomla, and WordPress. 
TYPO3 is highly flexible, as content and code are operated separately. Due to its features like advanced frontend editing, editorial workplace and workflow, and scalability and maturity, TYPO3 is used by a variety of websites ranging from small sites for individuals or to multilingual enterprise solutions for large corporations. It classifies itself as an enterprise level content management system thus it can also be used in intranets.
Bitrix24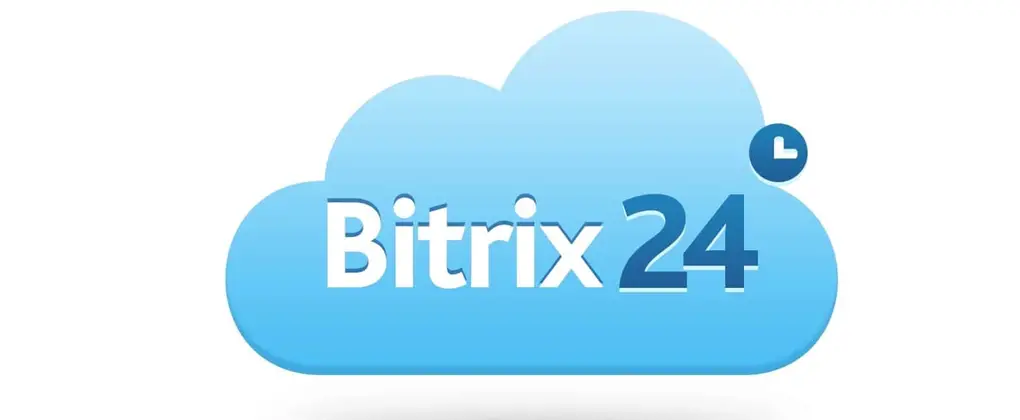 Bitrix24 is a CMS platform with its headquarters in Alexandria, Virginia that was first issued in 2008. As of August 2020 it had 67 employees. It offers a unified workspace that combines a set of business tools. It consists of 5 large blocks, communications, contact center, tasks and projects, customer relationship management (CRM), and website builder. The CRM is Bitrix most attractive feature. The basic level of Bitrix24 is free and offers 5GB of online storage and 12 user accounts. The paid for features are quite suitable for the management of a small to medium-sized company.
Bitrix24 is used in approximately 1% of website and its market share of content management systems is about 1.7%. 
Magento
Magento is an open-source e-commerce CMS platform written in PHP. Multiple other PHP frameworks such as Laminas and Symfony are also used. The source code is distributed under Open Software License (OSL) v3.0. Adobe Inc. acquired Magento in May 2018 for $1.68 billion. The company's headquarters are in San Jose, California and it has offices in Dublin, Ireland. Magento has 812 employees. 
Magento was originally developed by Varien, Inc, an American private company based in Culver City, California, with assistance from volunteers, in 2008. More than 100,000 online stores have been created on this platform and the code downloaded more than 2.5 million times. $155 billion worth of goods were sold through Magento-based systems in 2019. Two years ago, Magento accounted for about 30% of the total market share. 0.7% of websites use Magento and its share of the CMS market stands at 1.3%.
Magento utilizes the MySQL or MariaDB relational database management system, elements of the Zend Framework, and the entity–attribute–value model (to store data).
Magento Open Source is the free version while the Magento Commerce is the pricey option starting at $1988/month. Overall Magento is highly customizable with numerous third-party extensions. It is thus suitable for established businesses. 
Squarespace
Squarespace is a website hosting and building service owned by Squarespace Inc. a US private company based in New York City, New York with 1143 employees. Clients use drag and drop elements and pre-built website templates to create webpages. Squarespace was founded in 2004 by Anthony Casalena as a blog-hosting service.  As of 2020 it had 1,143 employees, with 1.5% of websites using it and it commands 2.4% of the CMS market.  

Blogger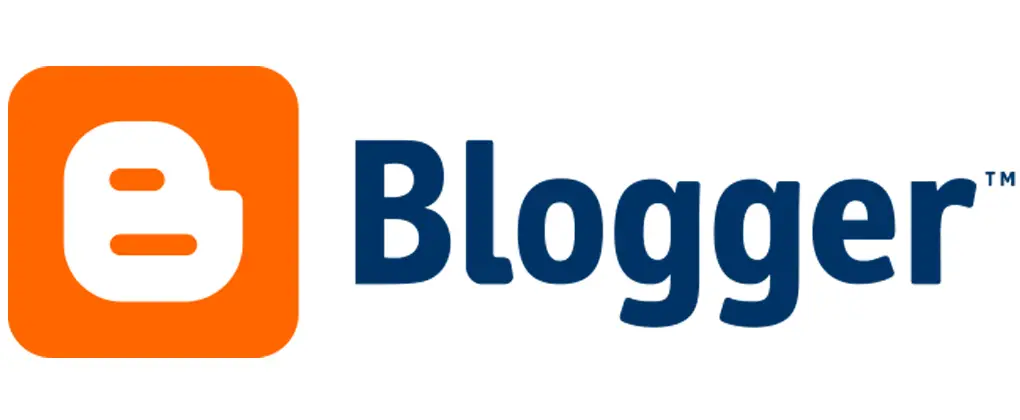 Blogger is a blog-publishing service. It allows multi-user blogs with time-stamped entries. Pyra Labs which developed it was bought by Google in 2003. Alphabet Inc. the parent company of Google has 123,048 employees as of March 2020. The blogs are usually accessed from a subdomain of blogspot.com and hosted by Google, whose headquarters are Mountain View, California.  An account can have up to 100 blogs. Google purchased Picasa in 2004 and integrated its photo sharing feature Hello into Blogger.
Blogger was launched by Pyra Labs on August 23, 1999. Blogger is credited with the popularity of the format. Blogger features include posting by email, label organization, web standards-compliant templates, a drag-and-drop template editing interface, new Web feed options, reading permissions (to create private blogs), dynamic updating of blog, and individual archive pages for posts. In 2015, Blogger reversed an initial ban on posting of sexual content on the platform.
Blogger is easy to use and it's well suited for writing and publishing posts. It offers a generous amount of space with no limit on the number of posts per blog, and a user can have up to 20 static pages. Images are stored in Google Drive, counting towards one's 15GB limit. Blogger lacks ecommerce features and it is inappropriate for a website that isn't a blog. Blogger is however absolutely free except if one wishes to acquire a domain name. Blogger has remained popular amongst the conventional bloggers hence about 1% of websites use it and its share of the CMS market stands at 1.6%.
Conclusion
The top 10 WordPress competitors include: Joomla, Shopify, Drupal, Wix, BigCommerce, Typo3, Bitrix24, Magento, Squarespace, and Blogger. Together these companies have 21.6% of the content management system with a significant portion of the remainder (63.5%) claimed by WordPress. 

Competitors Stats
| | | | |
| --- | --- | --- | --- |
| NAME | FOUNDED | HEADQUARTERS | EMPLOYEES |
| Joomla | 2005 | New York City, NY, USA | 10 |
| Shopify | 2004 | Ottawa, Ontario, Canada | 4000 |
| Drupal | 2001 | Portland, OR, USA | 95 |
| Wix | 2006 | Tel Aviv, Israel | 3000 |
| BigCommerce | 2009 | Austin, TX, USA | 828 |
| Typo3 | 1997 | Düsseldorf, Germany | 68 |
| Bitrix24 | 2008 | Alexandria, VA, USA | 67 |
| Magento | 2008 | San Jose, CA, USA | 812 |
| Squarespace | 2004 | New York City, NY, USA | 1143 |
| Blogger | 1999 | Mountain View, CA, USA | 123,048 (Parent company, Alphabet) |
Wordpress Competitor Crossword
Content from this and other articles on this website can be used as a crossword clue