Top 7 Ralph Lauren Competitors in 2022
Ralph Lauren Corporation is one of America's premium fashion companies with its products being lauded by high-end fashionistas and medium-range consumers alike. It was founded in 1967 by its namesake, Ralph Lauren, who was raised in Bronx's Jewish community, a place where several other exemplary fashion designers were brought up. Lauren started off by manufacturing and selling men's ties under the Ralph Lauren brand, eventually moving a year later to producing complete menswear. 
Did you know that his first collection was called 'Polo', a name that is synonymous with one of the high-end and well-respected brands in the country even today? It didn't take long for Lauren to manufacture a women's line of clothing (1971, to be precise). Since then, Ralph Lauren's polo tees and shirts have become a phenomenon among the old and young consumers alike.
| | |
| --- | --- |
| Name | Ralph Lauren Corporation |
| Founded | 1967 |
| Headquarters | New York, NY, US |
| SIC Code | 5651 |
| Status | Public Independent Company, S&P 500 Component |
| Industry Sector | Fashion |
| Employees | 18,250 |
| Trading Symbol | NYSE: RL |
Today, Ralph Lauren, the founder, is worth nearly $6 billion, and his company, the Ralph Lauren Corporation, generates revenue of a little more than $6 billion! Apart from luxury clothing like Purple Label and Club Monaco, the company also caters to the middle class with their exclusive line of Chaps brand and Polo.
Ralph Lauren also manufactures top-quality footwear and fragrances. Its furniture products are also as classy as its luxury clothing range. However, the company's exclusive collection of jewelry and accessories is the one you should look out for. They always have something that perfectly complements the clothes that you purchased. And this section of their products doesn't just provide fine jewelry, but also an excellent range of watches!
With such a great variety of products under their wing spread throughout the world, is there anyone who can really compete with Ralph Lauren? We can provide you with seven of the best alternatives to this top-rated brand!
Ralph Lauren similar companies:
PVH Corp., HanesBrands, Forever 21, Reiss and Jack Wills, Chanel, Burberry, Richemont, Hermes, Kering, Tapestry Inc.
Who is Ralph Lauren's Biggest Competitor?
The biggest competitor of Ralph Lauren in the US is PVH Corp. Also (formerly) known as the Phillips-Van Heusen Corporation, PVH's roots stretch way back to 1865 when the D. Jones & Sons company was born. That company's products later merged with Moses Phillips' range sometime in the early 1900s.
Today, PVH Corp. owns several popular brands like Van Heusen, Calvin Klien, Arrow, Tommy Hilfiger, etc., many of which are in direct competition with Ralph Lauren. PVH is based in Manhattan, NY, and its revenue is upward of $9 billion, much more than that of Ralph Lauren.
How Ralph Lauren makes Money
Ralph Lauren, the famous founder of the popular corporation, is a fashion designer of the highest degree. His company makes money by designing, producing, marketing, and distributing a wide range of apparel and accessories to different classes of people. Ralph Lauren's products ideally don't cater to the low-income range. The middle class can somewhat afford their products, and they are definitely more focused on the high-income range of consumers.
Ralph Lauren has several different brands under its belt, right from the moderate quality Chaps to the top-range Purple Label. The latter is often donned by celebrities and high-end sportspersons, whereas their exclusive Ralph Lauren Collection brands are available for anyone who can afford those!
Industry – Fashion Apparel
The fashion apparel industry involves anyone and everyone who deals in original fashion clothing. And since almost each of the seven billion people around the world requires clothes to cover themselves, this industry is quite large. However, Ralph Lauren caters only to mid-range and high-end consumers, so that does cut out their competition a bit, but not by much.
Considering that Ralph Lauren Corp. is widely acknowledged to be one of the leading brands in the fashion industry, their competition, though severe, is much limited, especially among the US-based apparel companies. Ralph Lauren Corporation is, to this date, run by its founder as the Executive Chairman and CCO, and Patrice Louvet as its President and CEO.
Industry – Fashion Accessories
Fashion accessories is again a pretty large industry thanks to a variety of imitation trinkets doing the rounds of the US streets. However, Ralph Lauren guarantees authentic accessories, made and sold by their brick-and-mortar stores and official online portals all around the globe. Their fine, authentic jewelry doesn't just involve rings and necklaces but also top-quality timepieces and chronometers. 
Their subsidiary, the Ralph Lauren Watch & Jewelry Co. founded in the late 2000s has been making consistently huge profits since. After all, who doesn't wish to don the entire collection of Ralph Lauren accessories to go with their genuine, perfectly comfortable clothing!
Competitor – PVH Corp.
Formerly called Phillips-Van Heusen (PVH being short), this company has been making waves in the fashion clothing sector since its inception in the 1900s. It has several patents to its name, including the wildly successful self-folding collar. The company started acquiring other major brands sometime in the 1980s, with one of its first acquisitions being G.H. Bass. Since then, the fashion giant has only been climbing the ranks, making several more successful and popular mergers like Izod, Calvin Klein, and Arrow.
Did you know that PVH is the official designer of neckties for other huge brands like DKNY, Ted Baker, Original Penguin, and Tommy Hilfiger? It also managed to acquire Tommy Hilfiger for a whopping $3 billion in the year 2010! However, its original Van Heusen brand started incurring losses around the same time, so the company had to discontinue its manufacture and sale in Europe.
Van Heusen is still pretty popular in other parts of the world, but PVH is currently in the process of selling it as part of the Heritage Brands to Authentic Brands Group. Nonetheless, PVH is slated to generate a healthy revenue of more than $10 billion in 2021, mostly thanks to its sales and other major acquisitions.
Industry – Fashion Apparel
Based in Manhattan, NY, PVH primarily deals in the clothing of all kinds for almost all classes of society. Its target audience is generally mid-range to high-end customers, but it doesn't hesitate to make a fashion statement every now and then with the help of its more premier brands like Tommy Hilfiger and Calvin Klein. 
On the other hand, its other brands like Arrow are quite popular in many countries for their rates are more affordable to the masses. Much of its annual revenue stems from developing countries like the Philippines, India, Malaysia, Bangladesh, Sri Lanka, etc.
Industry – Fashion Accessories
The brands owned by PVH usually provide accessories to go with their clothing. For instance, Calvin Klein is majorly known for its attractive range of undergarments, and Tommy Hilfiger sells accessories like bracelets and necklaces along with its clothing collection. But the fashion accessory that PVH is most known for is its collection of watches. Its collaboration with Accutime Watch Corp. had made big news at one point!
Competitor – Chanel

Chanel is one of the most respected brands in fashion circles with many celebrities often sporting their clothing and accessories from time to time. Indeed, it is one of the top luxury brands preferred by the rich! Founded in 1909/10 as the House of Chanel, Coco Chanel, the founder, initially sold only hats in her small store at 160 Boulevard Malesherbes, Paris, France.
Chanel's stores thrived through WWI; in fact, they prospered during that time. And after the war, her unique designs were the talk of the town. Today, the company generates annual revenue of over $12 billion, with its only discrepancy from Ralph Lauren being that it caters only to high-class clientele.
Industry – High Fashion and Accessories
High fashion or Haute Couture is a special section of fashion that focuses on developing custom-fitted clothing and apparel. And Chanel absolutely rules the roost here! Chanel primarily targets the female audience, but you can find men's accessories as well. The company's haute couture line has been donned by several well-known celebrities so far, including the likes of Marilyn Monroe, Keira Knightley, Nicole Kidman, and Margot Robbie.
Competitor – Burberry

Burberry is another major fashion house that is primarily popular for its trench coats. Based in London, England, the company was founded way back in 1856 in a then small town called Basingstoke by its namesake, Thomas Burberry. Since then, it has grown to become one of the finest high fashion brands in the world! Presently, Burberry has more than 400 different outlets worldwide, and its revenue is upwards of $3 billion.
Industry – High Fashion
Burberry and Chanel are more direct competitors than Ralph Lauren. However, the latter's high fashion apparel is almost at par with that of both Burberry and Chanel. Burberry produces clothing and accessories exclusive to its brand, meaning that you can note a significant difference between a, say, Burberry coat and some other brand's coat. The company has its business stretched in close to 60 countries on the planet!
Competitor – Richemont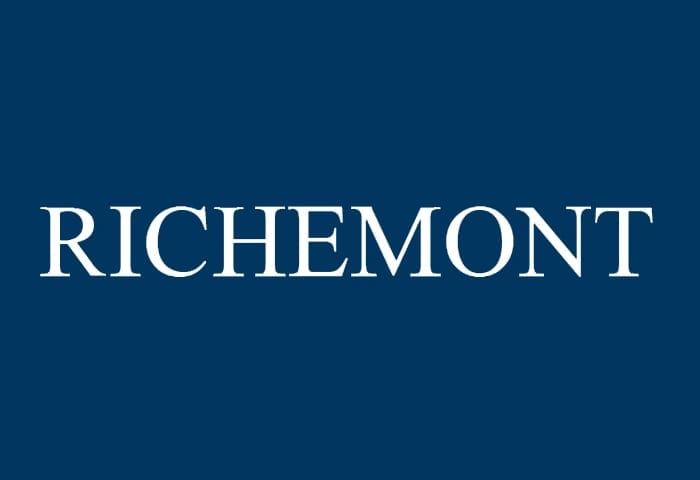 Richemont is from Switzerland, and the full name of the company is Compagnie Financiere Richemont SA. Johann Rupert, an established entrepreneur from South Africa, founded this luxury goods company in 1988. An interesting point to note here is that though Ralph Lauren and Richemont are competitors, they have a couple of joint ventures, Polo Ralph Lauren Watch and Jewelry Company SARL.
Industry – Luxury Fashion Accessories
Richemont produces a variety of luxury goods like jewelry, leather products, pens, etc., but their most popular items are their high-end watches. They have a number of top-quality watch manufacturers under their wing, notably A. Lange & Sohne and Baume Mercier. They are also into the business of producing and selling clothes of the highest quality. Richemont's revenue averages between $15 billion to $17 billion.
Competitor – Hermes
When someone says Hermes, you may instantly think of the Greek deity, the herald of the gods. The minds of a few of you may also wander to Percy Weasley's screech owl from the Harry Potter series. However, for die-hard fashionistas, Hermes means only one thing – the French luxury and lifestyle brand, Hermes International SA!
Hermes is the oldest fashion company on this list since it was established way back in 1837. Thierry Hermes, the founder, made and sold only harnesses for carriages back in the day. When his children and grandchildren took over the reins of the company later, they started making fashion products like handbags.
Industry – Luxury Clothing and Accessories
Since horse-driven carriages are only to be found at fairs or used for sightseeing purposes these days, Hermes is completely into manufacturing luxury goods. Just like Chanel, Hermes is more famous for its attractive range of handbags. But it also deals in clothing for men and women and other accessories. Its revenue is upwards of $8 billion.
Competitor – Kering

France is indeed the leader in fashion and how! Here is another major brand hailing from the beautiful, romantic country – Kering. It currently deals in luxury clothing and accessories, but did you know it was once into the timber trading business? Founded in 1963 by Francois Pinault, the company has definitely come a long way since then.
Industry – Luxury Fashion
Kering has a number of alluring subsidiaries in its repertoire, including Gucci, Brioni, and Queelin. After timber trading, it changed its business to retail followed by luxury goods. Today, it not only sells luxury fashion clothing but many of its products are also known for their sustainability. Kering's revenue is a little more than $15 billion.
Competitor – Tapestry Inc.
Tapestry Inc. was founded as Coach in 1941 in New York, NY. It was the very first modern luxury fashion house in New York. Tapestry presently owns three major fashion brands in the country – Coach, Kate Spade New York, and Stuart Weitzman. It employs nearly 20,800 people in and around the US.
Industry – Fashion Apparel
Tapestry's clothing and accessories under its various brand names are well-known in fashion circles. Again, handbags are among their most in-demand items, but their other leather goods also feature near the top. Tapestry's total revenue is found to be closer to $6 billion.
Conclusion:
The Top 7 Ralph Lauren Competitors: PVH Corp., Chanel, Burberry, Richemont, Hermes, Kering, Tapestry Inc. Combined together, their total revenue amounts to over $77 billion. The number of employees working with them is a total of 194,220.
Competitor Stats:
| | | | |
| --- | --- | --- | --- |
| Name | Founded | Headquarters | Employees |
| PVH Corp. | 1881 | New York, NY, US | 38,000 |
| Chanel | 1910 | Neuilly-sur-Seine, France | 20,000 |
| Burberry | 1856 | London, UK | 9892 |
| Richemont | 1988 | Bellevue, Switzerland | 35,000 |
| Hermes | 1837 | Paris, France | 14,284 |
| Kering | 1963 | Paris, France | 38,000 |
| Tapestry Inc. | 1941 | New York, NY, US | 20,800 |
Ralph Lauren Competitor Crossword
Content from this and other articles on this website can be used as a crossword clue