Top 7 Urban Outfitters Competitors in 2022
Urban Outfitters (URBN), an American lifestyle retail chain, has more than 240 branches in several parts of the world. It is a well-respected brand among fashion designers and consumers alike for its alternative modern styles of clothing. If you are looking for something a bit more off the beaten path in terms of fashion, URBN is the perfect store for you. It houses hip clothing and accessories for both men and women, along with some really cool footwear and cosmetics.

Apart from that, you can also find apartment furniture, bedding, vases, coffee mugs and almost every other homeware that you need at an URBN store. Each of the 240+ stores replenish their stocks regularly to bring the finest products to your doorstep. Yes, they deliver directly to your home as well! Plus, they keep the culture and sensitivities of the country and its people in mind, featuring only those products at the fore.
| | |
| --- | --- |
| Name | Urban Outfitters (URBN) |
| Founded | 1970 |
| Headquarters | Philadelphia, PA, US |
| SIC Code | 5311 |
| Status | Public, Independent, S&P 400 Component |
| Industry Sector | Retail Fashion |
| Employees | 24,000 |
| Trading Symbol | NASDAQ: URBN |
Urban Outfitters was founded in 1970 as an idea for a business project at the University of Pennsylvania by Richard Hayne, Judy Wicks and Scott Belair. Initially called Free People, it was later changed to its current name with Free People still being a brand name under its wing. Today, URBN generates revenue of nearly $4 billion with its stores spread throughout 18 different countries. A major number of its outlets are still located in the US!
However, in recent years, URBN has been facing quite a bit of backlash owing to its clothing designs. They have also been steadily losing customers due to the hike in their prices. If you have been a long-standing customer of URBN and wish to switch your brand, then you have come to the right place. Here, we list seven of URBN's top competitors in the country and beyond.
Urban Outfitters similar companies:
American Eagle, PacSun, GAP, H&M, Forever 21, Anthropologie, J.Crew, ASOS Madewell, TopShop, Zara, WildFox, Free People and ModCloth.
Who is Urban Outfitters' Biggest Competitor?
The biggest competitor of Urban Outfitters is American Eagle. For one, just like URBN, American Eagle Outfitters was founded in the '70s (1977) and it is a publicly-traded company generating somewhere around $3.7 billion (a tiny bit lesser than URBN). Also, American Eagle's headquarters are located in the same state as those of URBN (Pittsburg, Pennsylvania to be more precise). 
With over 1300 stores to its name, far more than URBN, American Eagle primarily offers clothing and accessories to the younger audience (high school, university), similar to its main competitor. Additionally, its worldwide presence definitely puts it at the top of the list to overtake URBN in the very near future.
How Urban Outfitters makes Money
A major part of URBN's revenue stems from directly selling their products to customers. But did you know that the company also deals in wholesaling items? B2B sales form about 10% of their revenue, and that is saying a lot since their overall revenue is nearly $4 billion. The revenue for the ongoing year hasn't been reached yet, but the estimated value is slated to be somewhere around $4-$5 billion, with the ratio between wholesale and retail remaining almost the same.
The idea for URBN may have started off small, but it eventually transformed into a major enterprise just a few years post its inception. Its offbeat designs were an instant hit with any generation, thus boosting its expansion in other US states and beyond its borders. However, it was the National Preservation Honor Award that URBN received in 2007 from the National Trust for Historic Preservation that really skyrocketed their sales during the decade.
Industry – Retail Fashion
It is the middle to upper-middle class that composes a major part of the world's population. And it is precisely those that URBN targets! You can find several fashion-forward individuals sporting various hip URBN brands like Terrain and Free People. Thus, it is in the retail fashion industry that URBN shines bright and fine. However, since this is such an in-demand industry, many other companies have also been vying to take up the top spot here.
One of the few things that give URBN the edge over its competition is its experience in the field, along with the innovative ways in which it has managed to subtly transform the industry over the years. Hip culture has been changing with the times, and URBN has always been bang in the thick of things!
Industry – Homeware
Homeware constitutes another major industry of the retail sector. It includes anything and everything to do with making your house a home. Right from temporary, decorative products like chandeliers and vases to permanent fixtures like cots and ceiling fans, the homeware industry includes it all. And URBN has managed to make a distinct mark in this industry over the years!
However, a little something which many of you might not know is URBN's digital venture into the '80s or '90s products. URBN had once taken to selling the limited edition of the Polaroid ONE600, wildly popular in the early 2000s. And even more recently (2019), they started selling VHS tapes for as low as $40!
Competitor – American Eagle Outfitters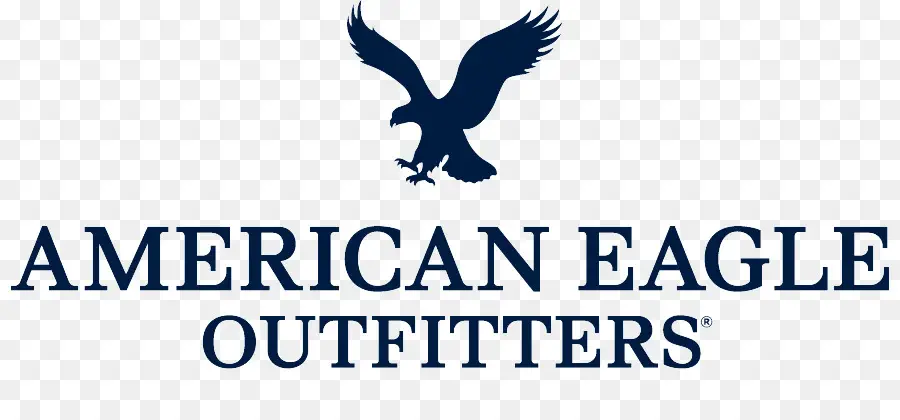 American Eagle Outfitters, simply known as American Eagle, has had an uncertain history given its direct connection to Silvermans Menswear, a now extinct company the history of which we barely know anything about. The origins of American Eagle can be traced back to 1977 when the two then owners of Silvermans Menswear, Jerry and Mark Silverman, ventured into territory completely different from their military offerings. They first began dealing in modern fashion clothing the same year, naming the brand American Eagle Outfitters.
The Silverman brothers' first American Eagle stores were set up in various shopping malls across Pennsylvania. And as more and more people loved their offerings, their business grew beyond the state's borders, eventually ending up on international soil at the turn of the millennium.
Industry – Retail Fashion
The names Jerry and Mark Silverman are quite well-known among various fashion clothing retailers in the US and beyond. Their brand, American Eagle, is wildly popular among teens and early teens, and even many adults and elders are known to don their retail attire. The two other brands that they have to their name are Aerie and Todd Snyder, the former of which is an intimate/undergarment brand loved by many young adults.
Competitor – PacSun
PacSun is very similar to URBN in the sense that it deals in lifestyle apparel. The only drawback is that it is present only in the US, nowhere beyond. Nonetheless, PacSun is definitely the dark horse in this race with an acute potential to overtake URBN in the coming years. 
With its revenue currently at nearly $800 million, it has constantly been growing over the years. PacSun's employee number may have fallen, but that is solely due to the coronavirus pandemic during which they needed to relieve a few employees so that the company could stand on its feet again.
Industry – Retail Fashion
Based in Anaheim, CA, PacSun has been making waves in the middle-class fashion industry since 1980. Founded by Jack Hopkins and Tom Moore who started off with a surf shop in Seal Beach, CA, PacSun gradually extended its reach to other products in the fashion industry. 
It was in the '90s and the early 2000s that PacSun reached the heights of the industry with its presence in every US state, comprising a total of 1300 stores! Since then, the company has faced its share of up-and-downs, but it still remains a formidable figure in retail fashion.
Competitor – GAP
GAP (company name, Gap Inc.) is a wildly famous American clothing retailer that has its presence all over the world. The brand may be quite common in the US, but it is considered to be elite in several other parts of the planet! The company has a rich history with the likes of Levi Strauss and Wally Haas Jr. in the mix. No wonder GAP has been making great progress in the industry since its inception!

Today, GAP is a publicly-traded company with a revenue of over $16 billion, much more than that of URBN. However, a major point to note here is that GAP has had a far better backup in the industry than URBN, and it has several more brands to its name than the latter.
Industry – Retail Fashion
GAP's trademark fashion statement has been its uniquely designed hoodies. When anyone anywhere is seen sporting a GAP hoodie, people know that he/she is of a class apart! But then again, like every other business in this industry, the COVID-19 pandemic adversely affected GAP too, bringing it down to an almost equal footing with the rest in the industry. So there's a pretty high chance of URBN going head-to-head with GAP in the coming years.
Competitor – H&M
H&M is one of the largest, most widely recognized companies in the clothing retail sector. It lies somewhere near the top of the food chain, and for good reason! Born in 1947, a few years after WWII, in a small shop in Vasteras, Sweden, H&M dedicated all its efforts to developing genuine, long-lasting clothing for women. Erling Persson, the founder, initially named his business Hennes, later changing it to Hennes & Mauritz after his partner, only to finally shorten it to H&M.
After expansion throughout Europe, H&M finally found its footing in the US in 2000 in New York City. And since then, it has rapidly grown in other parts of the world! Its current revenue stands at a whopping $24 billion, and given that it solely deals in clothing and accessories, that is a huge achievement!
Industry – Retail Fashion
H&M is famous for its fast-fashion clothing for men, women, teens, and kids. It taps into almost every sector of human clothing, with the definite potential to grow more. It has many brands to its name, including the likes of Monki, ARKET, and Weekday. Today, H&M is headquartered in Stockholm, Sweden, and has over 5000 locations throughout the world. Add to that it employs over 120,000 people, and you have the perfect, ever-growing retail company out there!
Competitor – Forever 21
Forever 21 is basically a fast-fashion retailer based in Los Angeles, CA. It was established in 1984 by a South Korean husband-wife duo, Do Won Chang and Jin Sook Chang. Today, the company revenue is close to $3.5 billion, and it has over 600 different locations throughout the planet.
Industry – Fast Fashion Retail
Fast fashion involves replicating high-end clothing designs by top designers in the trade and mass-producing those. This technique makes the clothes more accessible and affordable to the general public. Forever 21 has been dealing in fast fashion products since its inception.
Competitor – Anthropologie
Just like Urban Outfitters, Anthropologie is also from Philly but has a less wide presence than the former. It has around 200 stores spread out across the US and Canada. However, since URBN is Anthropologie's parent company, it doesn't directly compete with the brand, but it has quite a healthy competition between the different brands of URBN.
Industry – Retail Fashion
Anthropologie alone (without considering URBN) generates a revenue of around $400 million. Did you know that it is also ranked 41 in the US fashion market?
Competitor – J.Crew
J.Crew, an American fashion retailer, has several brands under its wing. It primarily deals in clothing, accessories, and footwear. In fact, its shoe collection is one of the best in the trade. J.Crew mostly has a superb collection of swimwear and handbags, but it doesn't fall behind on its denim and suiting wear either. The company's revenue is a little above $2.5 billion.
Industry – Fashion Retail
Best known for its fashion accessories, J.Crew owns some of the most leading brands in the niche. The company was founded way back in 1947 by Mitchell Cinader and Saul Charles, and it is currently headquartered at 225 Liberty Street, NYC.
Conclusion:
Top 7 Urban Outfitters' Competitors: American Eagle, PacSun, GAP, H&M, Forever 21, Anthropologie, J.Crew. Altogether, they stack up revenue of around $55 billion, including that of URBN. Plus, they have a total employee base of nearly 378,280.
Competitor Stats:
| | | | |
| --- | --- | --- | --- |
| Name | Founded | Headquarters | Employees |
| American Eagle | 1977 | Pittsburg, PA, US | 37,000 |
| PacSun | 1980 | Anaheim, CA, US | 8200 |
| GAP | 1969 | San Francisco, CA, US | 135,000 |
| H&M | 1947 | Stockholm, Sweden | 126,376 |
| Forever 21 | 1984 | Los Angeles, CA, US | 32,800 |
| Anthropologie | 1992 | Philadelphia, PA, US | 5500 |
| J.Crew | 1947 | New York, NY, US | 9400 |
Urban Outfitters Competitor Crossword
Content from this and other articles on this website can be used as a crossword clue