Top 10 Upwork Competitors In 2023
Upwork is a freelancing platform initially founded in 1998 by Beerud Sheth and Srini Anumolu going by the name Elance. In 2003, another company, oDesk, was founded by friends Odysseas and Stratis who had the intention of working together with one in Silicon Valley USA and the other in Athens Greece. In 2013, the two companies decided to merge and the name Upwork. Upwork became publicly traded in 2018.
| | |
| --- | --- |
| COMPANY NAME | Upwork |
| FOUNDED | 1998 |
| HEADQUARTERS | Santa Clara, California |
| SIC CODE | 73737 |
| STATUS | Public company of NYSE |
| INDUSTRY SECTOR | Freelance Marketplace |
| EMPLOYEES | 570 |
| TRADING SYMBOL | UPWK |
Upwork similar companies:
Fiverr, Hubstaff Talent, Credo, Freelancer, Guru.com, Freeup, Workhoppers, Textbroker, Outsourcely, and Truelancer.
How Does the Company Make Money?
Upwork provides a platform whereby business people can work together remotely. They have established a platform where a person can connect with a freelancer safely and transparently to conduct a mutually beneficial transaction. Upwork provides companies with access to independent professionals suitable for offering services across more than 70 work categories. 
Upwork makes most of its revenue from the fees that freelancers pay. Upwork makes money one of two ways. First is the marketplace revenue and the second is through managed services.
Marketplace Revenue
Marketplace revenue primarily represents the service fees that the freelancers pay as a fraction of the total sum that the freelancers charge their clients for the services the latter accessed through the use of their platform. For marketplace revenue, Upwork has two premium offers; Upwork standard and Upwork enterprise. Freelancers who have subscribed to standard pay the company 20% of the first $500, 10% for up to the next $9500. Any amount above $10,000 is billed at 5%. Upwork charges clients processing fees of approximately 2.75% of their spend or a flat rate of $25 monthly
Enterprise premium is for large clients and involves extra features such as access to top tier talent, custom reporting, professional services, and monthly invoicing. Here, clients have to pay subscription fees, monthly or annual on top of the service fees that freelance writers have paid.
Managed Services
Here, the company provides services and engages freelancers directly or through third party staff who perform the services on their behalf. The freelancers who are involved in managed services can be independent professionals or other agencies. 
In 2019, the annual revenue for Upwork was $302.6 million. The approximated number of freelancers in 2020 is 64.8 million. The company has 570 employees as of 2020.
Fiverr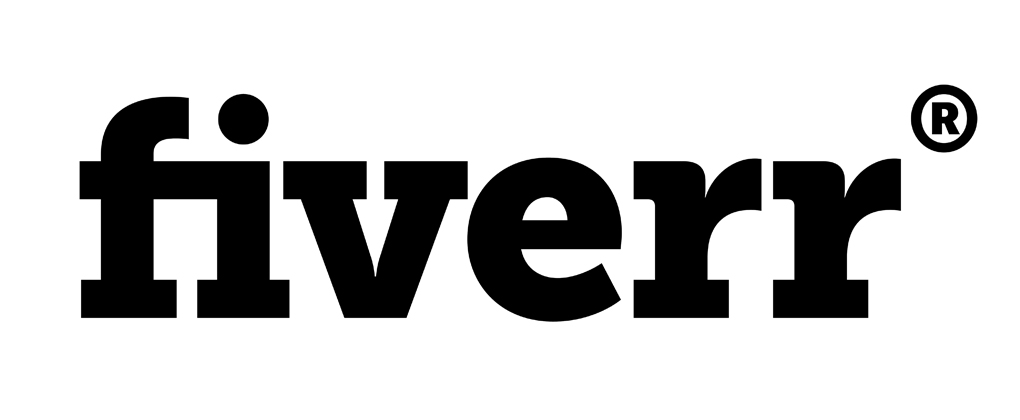 Fiverr has been in competition with Upwork since it was launched in 2010. The company's founders are Micha Kaufman and Shai Wininger. Like Upwork, Fiverr offers an online marketplace for freelance services. Some of these services include; writing, video editing, graphic design, translation and programming. 
Fiverr got off to a great start, and by 2012, Fiverr was hosting more than 1.3 million services/ Gigs. The company developed an app in 2013 for iPhone and one for android a year later. 
Fiverr is different from Upwork in that it does not rely on bidding. A freelancer can keep the gig depending on their skills. Clients will also choose a freelancer's services depending on their requirements. Each Fiverr freelancer is verified, and the services are charged using an hourly rate or some specific fee. Fiverr is famous for its 5 dollar gigs. The company provides a market for services that range from as low as 5 dollars to as high as five figures. 
Their signup is free, and it only allows users who are registered to be part of their team. In 2019, Fiverr posted revenues of $107.1 million and the company has 419 employees. 
Hubstaff Talent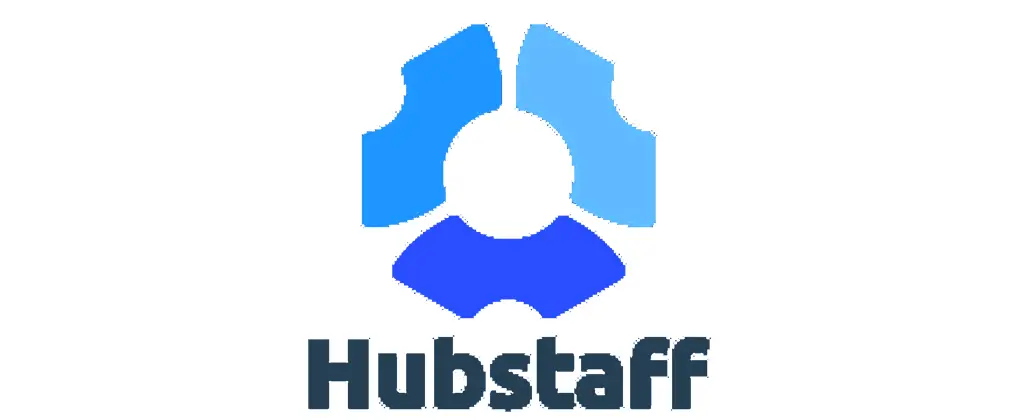 Hubstaff was introduced to the world in 2012 by founders Jared Brown and Dave Nevogt. It is a remote company that has its headquarters in Indianapolis, Indiana. The company differs from Upwork in that it helps business owners find freelancers with just a few clicks. It is a free directory, and Hubstaff does not charge markups or fees. The company allows business people and freelancers to set their terms directly. 
Hubstaff provides staff monitoring and manages the work remotely through its tracking software. Hubstaff developed an app whereby freelancers are displayed with factors such as availability, level of experience, rate hourly, and the languages spoken. Hubstaff app helps clients narrow down their options with filters such as country, availability, experience and other key phrases. 
Hubstaff does not meddle too much and allows clients and freelancers to work out the details amongst themselves. Hubstaff charges for users to equip their time tracking software and has different plans for clients starting from around 5 dollars a month. Their premium services include; time tracking, reporting, productivity monitoring, among others listed on their homepage. Hubstaff earns annual revenues amounting to $18.4 m with a total of 127 employees. 
Credo
Credo is one of the reliable freelance markets where clients can be sure that the talent has been adequately vetted. The company analyses the portfolios of each freelancer before they are let into their site. They only pick the best for their directory.
Credo is mostly associated with SEO and marketing. The company offers digital marketing, PPC, social ads, SEO consultation, content marketing and production, link building, web design.  Credo was created by John Doherty in 2013, who is an SEO growth Veteran. The company focuses on introducing clients to the right fit in terms of agencies and professionals. With credo, clients just get in contact with their team, through a phone call and inform the organization of their needs. From there, they identify a suitable freelancer or agency and provide an introduction. 
Credo assists users through each project. Their team provides intros and recommendations within 24 hours. The company contacts freelancers and agencies who they feel are the best fit personally and introduce them to each other. The company also provides clarifications and even reviews for project proposals. They provide some supervision to ensure the work is going smoothly. Credo has about ten employees. 
Freelancer.com
Freelancer.com is an online company in Australia that came into existence in 2009 from founder Matt Barrie. It has its headquarters in Sydney. Freelancer is an online freelance market that provides outsourcing services. The company offers over 1350 categories of work for clients to choose from. 
Freelancer has grown over the years and currently has more than seventeen million users and has helped in the accomplishment of more than 9 million projects. The site provides a platform where freelancers and clients can meet with ease. Freelancer allows clients to post the work they need done and suggest their rates. 
From there, freelancers can put bids on their pricing and even share samples of their work to their portfolio for the clients to decide whether they are the right fit. Freelancer.com provides both fulltime and part-time jobs. Furthermore, the company offers extra features such as time-tracking, verification of payments, and enabled live chat between parties.
Freelancer is quite similar to Upwork from a general view, but at a closer look, there is a difference in terms of features. For example, Freelancer provides project management as a premium feature. Then, when the work is completed, they have also included the feature of rating which applies to both the clients and the freelancers which helps in reputation building. Freelancer has 250-500 employees. 
Outsourcely
Outsourcely is a suitable option for individuals looking to hire freelancers directly. The company has its headquarters in West coast USA.
 It provides a lot of competition because of its lower charging rates. It beats the higher processing fees that Upwork provides. 
Outsourcely is advisable for individuals in search of long term freelance opportunities. The company provides employers with the opportunity to interview the talent directly and even select them on the spot without interference. 
Outsourcely delivers a platform for remote employers to get connected to freelancers with skills in design and multimedia, web development, mobile applications, writing and content, customer service, administrative support, sales and marketing, business service. The company boast of more than 400,000 remote workers 
Employers subscribe to plans in Outsourcely that depend on their requirements. The plans start from $19 monthly. Outsourcely also allows clients to pay their freelancers directly without any extra charges. Outsourcely has around 100 employees. 
Guru
Guru has been around since 1998, and the company has its headquarters in Pittsburgh, Noida and PA in India. It was founded by Inder Guglani and has established itself into one of the giants in the freelancing market. 
Guru provides a free user platform that allows clients to post their jobs for free according to their templates. Sometimes clients prefer paying certain fees for the work to be promoted on the site.
For example, clients will pay a fixed fee to get their job featured in the top 30 results. Their site provides freelancing services in areas such as; programming and development, writing and translation, administrative and secretarial, sales and marketing, art and design, engineering and architecture, legal, education and training, business, and finance according to their homepage.
Freelancers review the posted jobs and develop their pricing structures. One of their convenient features for freelancers is that their hiring process is quite simple and saves time. Guru has approximately 140 employees and estimated revenue of $100m annually.
Workhoppers 
Workhoppers is an online platform designed to help clients find freelancers in their local areas or cities either on a part-time or a full-time basis. It was founded by Vera Gavizon and had its headquarters in Montreal, Quebec. The company uses an algorithm that matches suitable writers for a client and gathers them in a list. Clients are then allowed to contact these freelancers directly and even negotiate on their own. 
Workhoppers does not charge commissions; instead, they provide plans that clients can subscribe to with the basic plan being $29 a month. The advantage is that clients can cancel as soon as they find their match. 
The company does not have a bidding process, but instead, its direct contact approach saves a lot of time for clients. Furthermore, clients are allowed to rate their freelancers. The company vets every job before it is posted on their site. Workhopper has seven employees and earns up to $1 million in revenue annually. 
Textbroker
Textbroker is an online portal that allows clients to post writing jobs that freelancers pick up and complete. Textbroker acts as the intermediary, handling the client money and paying a portion of it to the freelancers. The company was founded in 2008 by Jack Becker-Fochler in Germany. It has its headquarters in Las Vegas and New York. 
Textbroker has often been associated with high-quality work. The company provides a guarantee of continuance even in unfortunate conditions. For example, if a writer gets ill, another worthy writer is selected to complete it within the deadline. 
Clients create an account and provide specific instructions for the work. From there, they are allowed to select writers across various skill levels and ratings. Clients get to choose the writers they want for their work. Clients can also utilize a managed service option that forwards all the responsibility to Textbroker. The managed service feature costs a client $2500. 
Textbroker has approximately 100 employees and earns an estimated revenue of up to $5 million annually. 
Truelancer
Truelancer.com is based in India and links clients with trusted freelances, as its name would suggest. The company uses a similar process with Upwork with regards to liking professionals to clients. 
Truelancer provides a platform for freelancers with different specialties, including; content writing and translation, app developers, visual artists, designers, customer support and service, social media, sales and marketing and others on their list.
Signing up to Truelancer is free. The company allows communication between clients and freelancers. The client can also request a test work/test project from the freelancers to confirm their prowess. Truelancer adopts a similar bidding process to Upwork. It has a total of 300 employees, and the company averages a revenue of up to $3M annually. 
Freeup.com
Freeup was initially created as a platform that vets freelancers for e-commerce gigs. Nathan Hirsch started the company. The company provides access to remote talent for services such as; web development, customer support, customer service, digital marketing. 
Freeup takes the role of intermediary in their business by handling all the payments and also the turnover responsibility. For example, if a writer is ill or quits on a client, Freeup provides a replacement and covers the costs. Freeup does not have any subscription fees or sign up fees. Instead, the company makes its money from the hourly rate they charge on their site. 
All freelancers are vetted and categorized according to skills such that clients can browse different rates for different skill levels hourly.
There is allowed communication between clients and freelancers after the selection and introduction of the two parties. Freeup has about 50 employees. 
Conclusion
The Top Ten Upwork Competitors Include: Fiverr, Hubstaff Talent, Credo, Freelancer, Guru.com, Freeup, Workhoppers, Textbroker, Outsourcely, and Truelancer. Combined, these companies have hired a total of approximately 1.5k employees. The average employee count for the companies is 150.
Competitor Stats
| | | | |
| --- | --- | --- | --- |
| Name | Founded | Headquarters | No. Of Employees |
| Fiverr | 2010 | Northwest Washington | 419 |
| Hubstaff | 2012 | Indianapolis | 127 |
| Credo | 2013 | San Fransisco | 10 |
| Freelancer | 2009 | Sydney | 250-500 |
| Guru | 1998 | Pittburgh; Noida, India | 140 |
| Freeup | 2015 | Saint Petersburg,FL  | 50 |
| Workhoppers | 2012 | Montreal,Quebec | 7 |
| Textbroker | 2008 | Las Vegas, New York | 100 |
| Truelancer | 2014 | New, Delhi India | 300 |
| Outsourcely | 2014 | West Coast, USA | 100 |
Upwork Competitor Crossword
Content from this and other articles on this website can be used as a crossword clue