Top 10 Subway Competitors In 2023
Subway was founded in 1965 as Pete's Super Submarines by Fred DeLuca and Peter Buck. It was renamed to its current name in 1968. The American restaurant franchise primarily makes submarine sandwiches and salads. The business expanded and opened its first West Coast Subway in 1978 in Fresno, California. It then embarked on international expansion with Bahrain having the first Subway outside of North America in 1984 followed by Brighton, UK, in 1996. Subway operates about 41,512 locations in over 100 countries globally. It is the world's largest single-brand restaurant chain. As of 2019, Subway had 30,000 employees and a revenue turnover of $10.2 billion in the US.
| | |
| --- | --- |
| NAME | Subway Restaurant  |
| FOUNDED | 1965 |
| HEADQUARTERS | Milford, Connecticut |
| SIC CODE | |
| STATUS | Private |
| INDUSTRY SECTOR | Fast Food Restaurant |
| EMPLOYEES | 30,000 |
| TRADING SYMBOL | Subway |
Subway similar companies:
McDonald's, Kentucky Fried Chicken (Yum! Brands), Starbucks, Luckin Coffee, Wendy's, Restaurant Brands International, Chipotle, Papa John's Pizza, Dunkin' Brands, and Domino's Pizza.
How Subway Makes Money
Subway is an American multinational fast-food restaurant franchise that is privately owned. It primarily serves submarine sandwiches and salads even though the menu also contains chips, cheese, cookies, and drinks. For several years, Subway was one of the fastest-growing franchises in the world with operations in at least 41,512 locations in more than 100 countries around the world. At the moment, it is the largest single-brand restaurant chain in the world. More than 50% of Subway's revenue in 2019 came from the United States' locations.
The company makes its revenues exclusively from franchising. This means that Subway operators pay license fees to use the Subway brand name and business models. Unlike other restaurant chains, the company does not own any restaurant location under its name. Instead, each franchise pays 8% of its revenue to the brand. They also pay 4.5% of their gross sales as advertising fees. The Franchisees pay a $15,000 fee to join the brand as a franchise besides other startup costs. 
McDonald's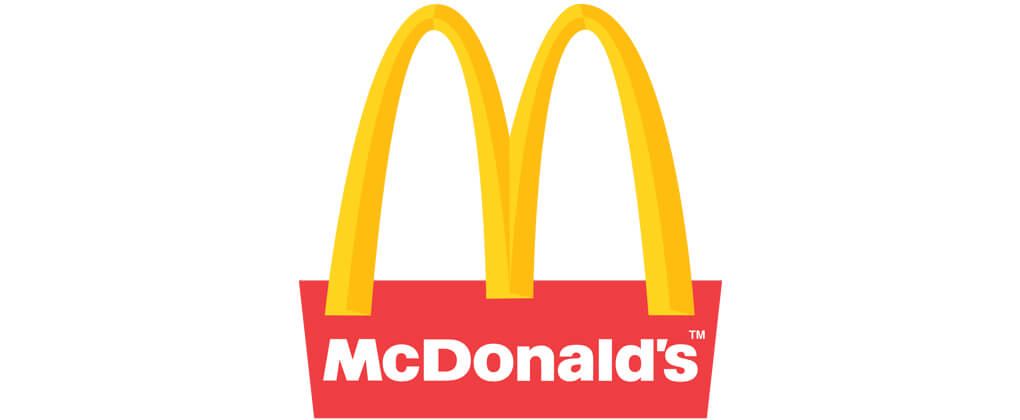 The modern-day McDonald's was founded by Ray Kroc in 1955 as the McDonald's System, Inc. before it was later renamed McDonald's Corporation. The business had been established by the McDonald brothers Dick and Mac and sold a limited menu consisting of fries, burgers, and beverages. This allowed them to focus on quick and quality service delivery. In 1961, Ray Kroc bought the exclusive naming rights to the McDonald's brand and operating system. Headquartered in Chicago, Illinois, McDonald's operates more than 38,000 franchise locations in over 100 countries. In 2019, the company made $21.07 billion in revenues and had 205,000 employees worldwide.
While Subway has more locations to its name than McDonald's, the latter made about twice Subway's revenue in 2019. In terms of revenue, McDonald's is the largest fast-food restaurant chain in the world. Subway's revenue has been on a decline in the last few years and has had a number of locations close down. Another major difference between the two restaurant chains is that Subway does not own any of the stores while McDonald's has a 20% ownership of its restaurants and the other 80% owned by independent franchisees.
Yum! Brands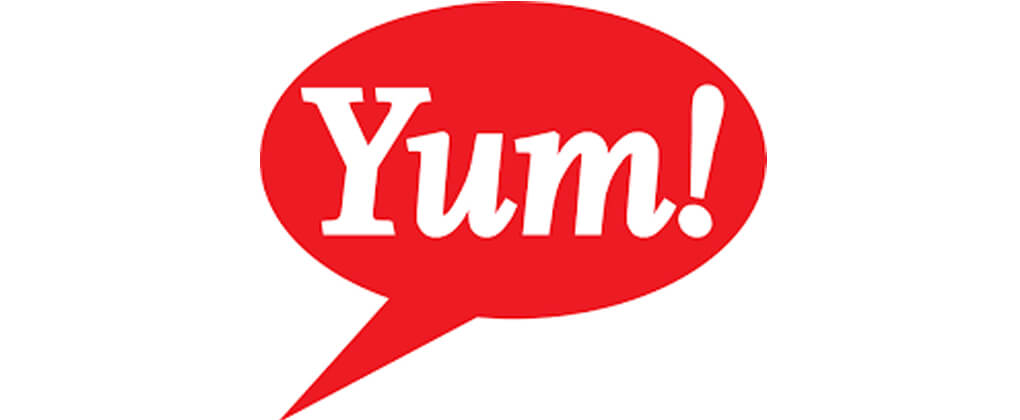 Headquartered in Louisville, Kentucky, Yum! Brands, Inc., operates more than 50,000 fast-food restaurants in over 150 countries globally under the Taco Bell, The Habit Burger Grill, KFC, and Pizza Hut brands. It specializes in pizza, fried chicken, chargrilled burgers, sandwiches, and Mexican-style foods. The company was established in 1997 as Tricon Global Restaurants after it was spun off by PepsiCo. As of 2019, Yum! Brands had $5.59 billion in revenues and 34,000 employees.
Majority of Yum! Brands restaurants are franchised while the company owns about 2,900 locations globally. It has four brands to its name with each specializing in a given type of menu. In spite of this diversified brand portfolio, it still made just half of what Subway made in 2019. But with Subway's revenues declining in the past few years while Yum! Brands move in the opposite direction, it might soon overtake Subway.
Starbucks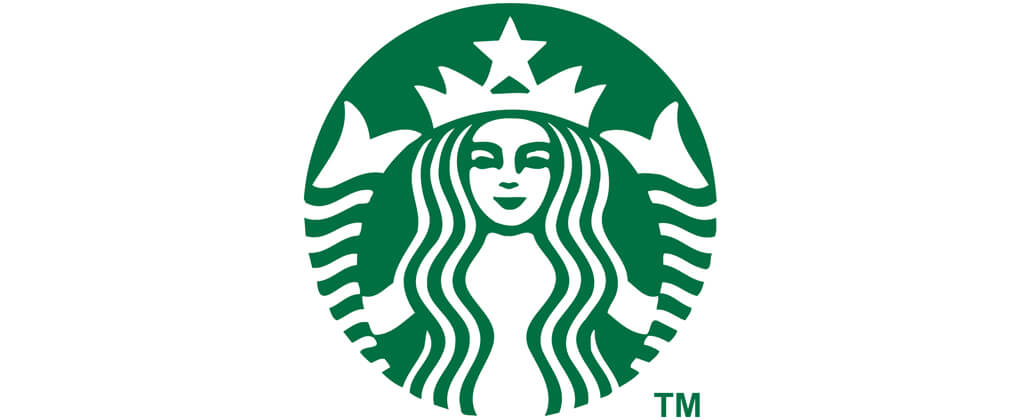 Gordon Bowker, Jerry Baldwin, and Zev Siegl established Starbucks in 1971 in Pike Place, Seattle. Initially, it sold fresh-roasted whole bean coffees. Today, it is the largest coffeehouse in the world with about 30,000 locations in more than 77 countries. Starbucks restaurants serve hot and cold drinks including micro-ground instant coffee, whole-bean coffee, full- and loose-leaf teas, and juices. It also has pastries and snacks on its menus. Most Starbucks locations sell pre-packaged food items. Starbucks posted $26.5 billion in revenues in the last financial year and had 346,000 employees.
One of Starbucks greatest strengths is that it has product innovation and can quickly adapt itself to customers' changing needs and preferences. That has helped it to expand and stay on top of its competition for a long time now. Just like Subway, it has had its fair share of trouble but it has always come out the other end with its head held high. Unlike Subway. That's one of the reasons its revenue is more than double that of Subway.
Luckin Coffee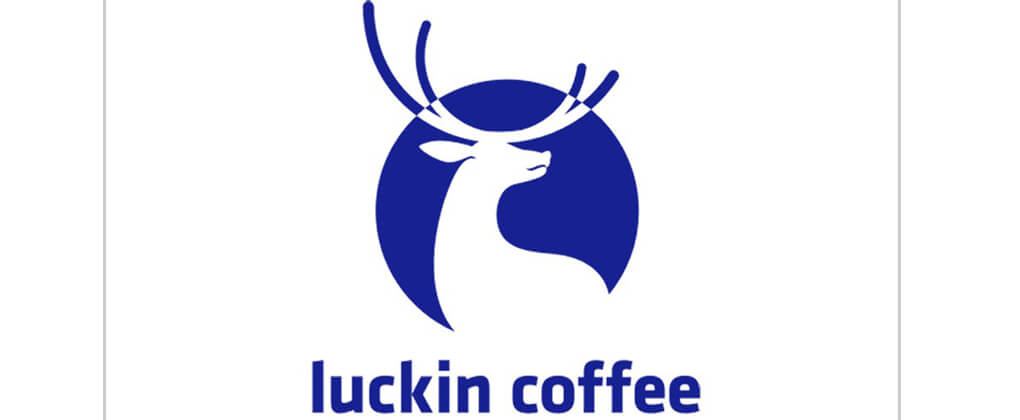 Luckin Coffee was founded in 2017 in Beijing, China. Its first locations opened in Beijing and Shanghai in 2018. Within a year of founding, Luckin Coffee was operating 1,300 stores. It is currently the largest coffee chain brand in China with about 4,507 locations. It primarily serves coffee beverages and tea. An aggressive marketing strategy has seen Luckin Coffee grow since its inception and had a revenue turnover of $732 million in 2019. Headquartered in Xiamen, China, the company has 21,907 employees.
Luckin Coffee is the new kid on the block who took the market by storm. But it is already engineering its own downfall just two years into the industry. In 2019, an expose on Twitter revealed that Luckin Coffee had inflated its revenues by at least 69%. Definitely not a good way to start your journey to the top. 
Wendy's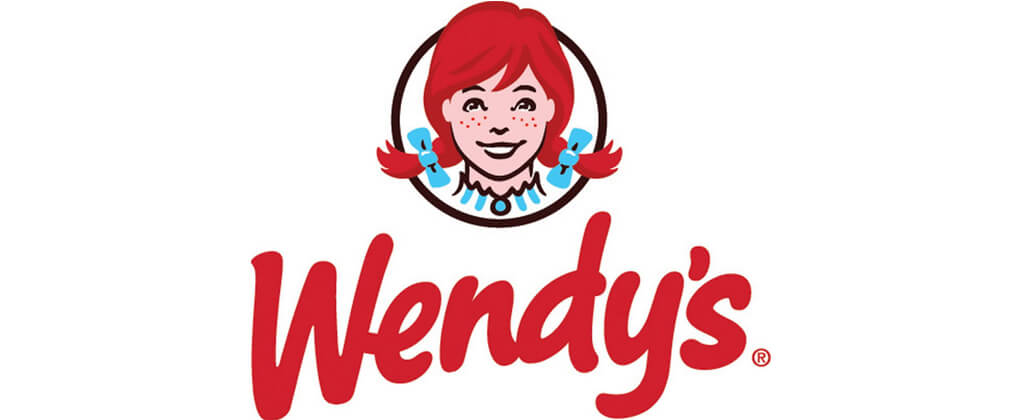 Dave Thomas established Wendy's in 1969 by in Columbus, Ohio. it grew tremendously and became known for its Frosty desserts and square fresh beef patties. Its menu now consists of chicken sandwiches, hamburgers, French fries, and beverages. Wendy's is the third-largest hamburger fast-food restaurant in the world. It now operates around 6,711 locations, of which 353 are owned by the company while the rest are franchised. At least 92% of Wendy's locations are in North America. As of 2019, the company had 13,300 employees and a revenue turnover of $1.7 billion. Wendy's is now headquartered in Dublin, Ohio.
Between 2013 and 2017, Wendy's revenue was on a decline. Then in 2018, it revamped not only its marketing strategy but also the menu. It added new organic foods and vegetables to its menu to appeal to a growing health-conscious customer base while its marketing efforts were more focused on young people online. Its revenue has been growing steadily since then. But not fast enough to make Subway look over its shoulders.
Restaurant Brands International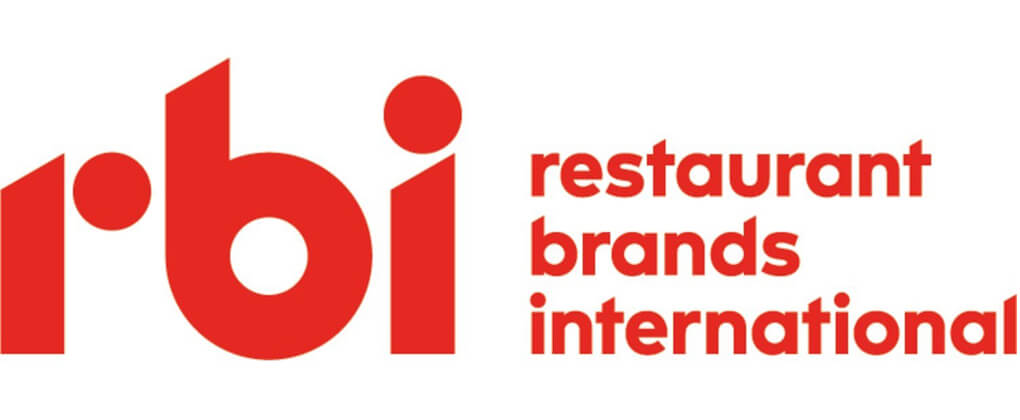 Restaurant Brands International is among the top 10 largest quick-service restaurant companies in the world. Besides the United States, the company has operations in over 100 countries and runs about 27,000 restaurants around the world. It operates three prominent brands, namely Popeyes, Tim Hortons, and Burger King. headquartered in Toronto, Canada, Restaurant Brands International was established in 2014 after US-based Burger King merged with Tim Hortons, a Canadian restaurant chain. In 2019, Restaurant Brands International had 6,000 employees and a revenue turnover of $5.6 billion.
Established in 2014, Restaurant Brands International seems to be achieving what it was founded to achieve- expand the market base for the brands under it and increase their revenue. Restaurant Brands International already makes half of what Subway made in 2019. Give it a few more years, and it might overtake Subway.
Chipotle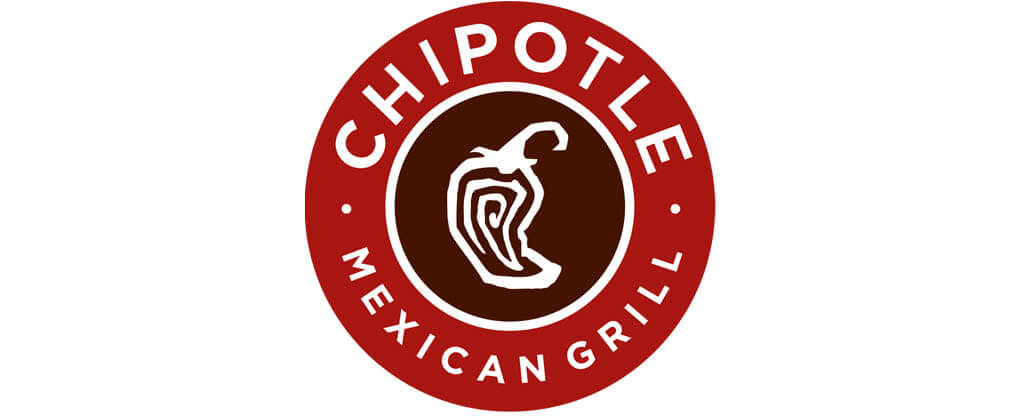 Chipotle Mexican Grill (known as Chipotle) is an American fast-casual chain restaurant with a presence in Canada, France, Germany, and the UK. The restaurant specializes in Mission-style burritos and tacos. It is among the largest fast-casual dining establishments. Chipotle was founded in 1993 by Steve Ells in Colorado with just 16 locations to its name. Until 2006, McDonald's was a major investor in Chipotle. The company operates 2,622 in five countries. Its revenue for 2019 was $5.6 billion and it had 83,000 employees. Chipotle is headquartered in Newport Beach, California. 
Subway made twice as much revenue as Chipotle made in 2019. But in 2015, Chipotle overtook Subway as the healthiest American restaurant chain when it stopped using GMO ingredients on its menu. Subway had lower calories on its menu. But Chipotle offered high-quality ingredients. And Americans chose it over Subway. Even food researchers could not believe the magic Chipotle had just pulled out of its hat.
Papa John's Pizza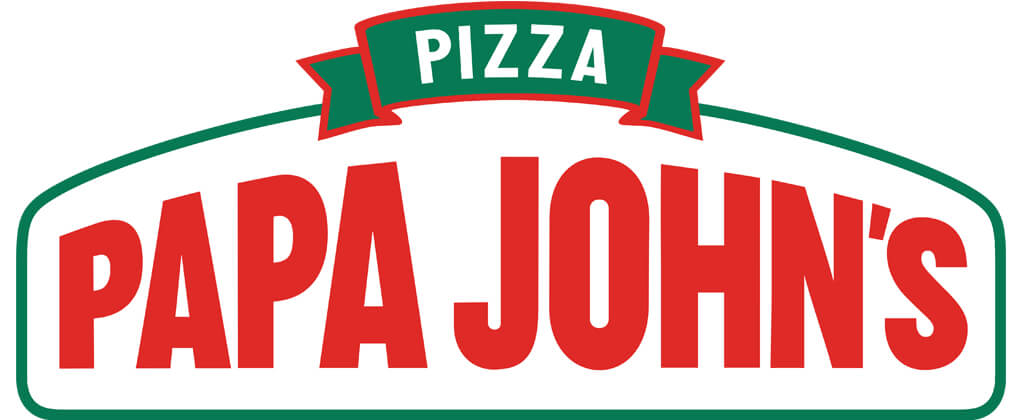 Headquartered in Louisville, Kentucky, Papa John's Pizza is the 4th largest pizza restaurant chain in the US. The American pizza restaurant franchise was founded in 1984 by "Papa" John Schnatter. It became an instant hit and had opened 500 stores within a year of founding. Today, the franchise operates over 5,000 stores in about 45 countries around the world. Its revenue turnover for 2019 was $1.6 billion. The company had 16,500 employees as of 2019.
Papa John's only has pizza on its menu, even though they are served in different pies and dippings. That might explain why its revenue is only a fraction of what Subway made in 2019. But its own fair share of racism controversies has not helped it either.
Dunkin' Brands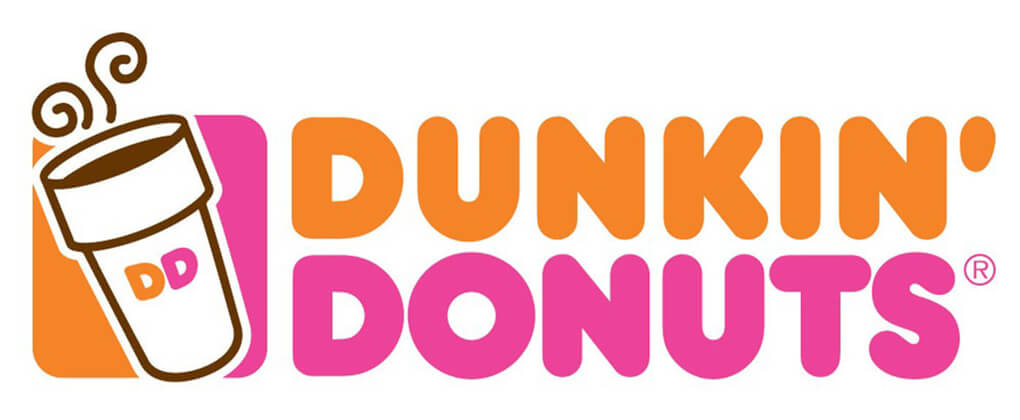 Dunkin' Brands is headquartered in Quincy, Massachusetts, and operates over 21,000 locations in more than 60 countries around the world. It is one of the top quick-service restaurant franchisors globally. Dunkin' Brands primarily serves baked goods, hard-serve ice cream, and hot and cold coffee. The company oversees two brands, namely Dunkin' Donuts and Baskin-Robbins. Dunkin' Donuts serves coffee and baked goods while the latter is an ice cream specialty brand. The franchise was founded in 1950. Today, it has 1,114 employees. Dunkin' Brands made $1.37 billion in revenues in 2019.
Since 2011, Dunkin' Brands revenues have stagnated at $1.1 billion. Its highest was $1.16 billion in 2016. Even with its current troubles, it is unlikely Dunkin' Brands is one of Subway's worries at the moment. Neither will it be in the foreseeable future.
Domino's Pizza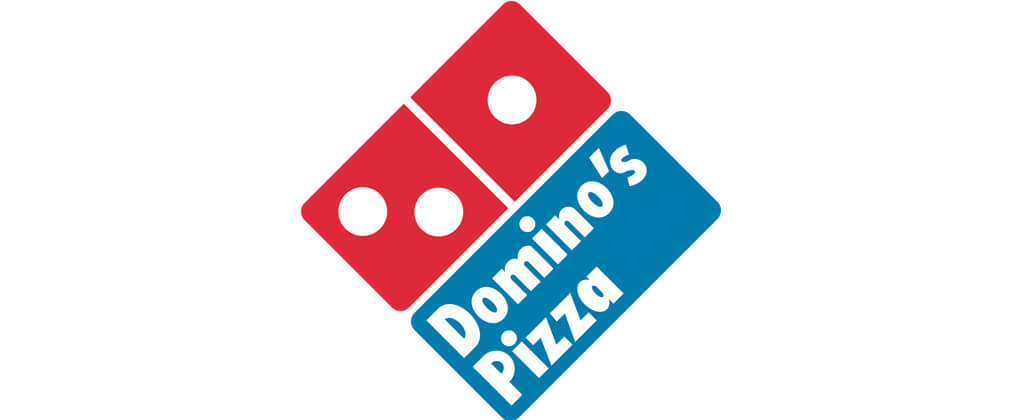 Domino's was founded in 1960 in Ypsilanti, Michigan, as DomiNick's Pizza Store by brothers Tom and James Monaghan. James sold his half of the business to Tom in 1961 and it was renamed Domino's Pizza, Inc. in 1965. The company opened its first franchise store in 1967 in Ypsilanti, Michigan. It reached 1000 Domino's Pizza stores in 1983. Today, it operates more than 17,00 globally. Over 94% of Domino's Pizza stores in the United States are owned by independent franchise owners. Its revenue for 2019 was $14.3 billion. Domino's employs 13,100 people.
Domino's Pizza sells about 3 million pizzas daily across the world. That's a lot of pizzas being churned out by the franchise. It also underwent an overhaul in 2013 and added complementary items on its menu including soft drinks, chocolate cakes, boneless chicken and wings, pasta, and oven-baked sandwiches. That helped the brand increase its revenue and come out on top of Subway.
Conclusion
The top 10 Subway competitors are: McDonald's, Kentucky Fried Chicken (Yum! Brands), Starbucks, Luckin Coffee, Wendy's, Restaurant Brands International, Chipotle, Papa John's Pizza, Dunkin' Brands, and Domino's Pizza. Together, they had 739,921 employees and a total revenue turnover of $84.062 billion. Starbucks is Subway's biggest competitor.
Competitors Stats
| | | | |
| --- | --- | --- | --- |
| NAME | FOUNDED | HEADQUARTERS | EMPLOYEES |
| McDonald's | 1955 | Chicago, Illinois, | 205,000 |
| Yum! Brands | 1997 | Louisville, Kentucky | 34,000 |
| Starbucks | 1971 | Seattle, Washington | 346,000 |
| Luckin Coffee | 2017 | Xiamen, China | 21,907 |
| Wendy's | 1969 | Dublin, Ohio | 13,300 |
| Restaurant Brands International | 2014 | Toronto, Canada | 6,000 |
| Chipotle | 1993 | Newport Beach, California | 83,000 |
| Papa John's Pizza | 1984 | Louisville, Kentucky | 16,500 |
| Dunkin' Brands | 1950 | Quincy, Massachusetts | 1,114 |
| Domino's Pizza | 1960 | Ann Arbor Charter Township, Michigan | 13,100 |
Subway Competitor Crossword
Content from this and other articles on this website can be used as a crossword clue