Top 10 Gopro Competitors In 2023
GoPro is amongst the biggest names in the camera industry and specialises in producing action cameras and editing software. Nick Woodman founded GoPro with an initial capital of around $250,000. It consisted of some of his savings and a family loan from his father. GoPro is a United States company whose headquarters are in San Mateo, California. The company took off, and in 2014 the company was valued at 2.95 billion during an IPO. GoPro revenues hit an all-time high in 2015 in terms of annual revenue at $1.620bn. In 2019 due to the Coronavirus, GoPro announced its restructuring and let go of 20% of its workforce, which represents about 200 employees.
| | |
| --- | --- |
| NAME | GoPro |
| FOUNDED | 2002 |
| HEADQUARTERS | San Mateo, California |
| SIC CODE | 3861 |
| STATUS | Public Company of NYSE |
| INDUSTRY SECTOR | Technology, Videography, Consumer Electronics |
| EMPLOYEES | 964 (2019) |
| TRADING SYMBOL | NASDAQ: GPRO |
GoPro similar companies:
Sony, Samsung, Lifelogger, LG, Logitech, 360Fly, Polaroid, Nikon, Drift and Canon
How the Company Makes Money
Since its launch in 2002, the main source of revenue for GoPro has been its action cameras. Since then, the company has branched out to creating video editing software and even launched a mobile app. GoPro has become a household name in terms of action cameras and even competes with some of the largest consumer electronic companies in the world.
GoPro Action Cameras
GoPro cameras are compact devices that help individuals capture moments in extreme conditions and activities. In 2004, GoPro introduced the first Hero camera at a sports trade show. It was the first Hero camera, and the company sold about $150,000 worth of the merchandise. Then in 2006, Digital Hero was introduced, and the line generated a total of $800,000 in revenue. In 2007, the revenue from the cameras quadrupled.
 Later on, in 2011, the company introduced Hero 2, and since then Gopro has developed distinct models of the Hero camera, releasing them annually. In 2016, GoPro introduced a drone named Karma, but it was later discontinued in 2018. The Hero model has evolved over the years to the current GoPro Hero 8 was released in October 2019.  
Video Editing Software and Apps
GoPro addressed one of the main challenges consumers encountered, which was putting together their videos by investing in the video editing industry. The company started by buying two start-up video editing applications, namely Splice and Replay in 2016. GoPro currently has 28 apps for video editing with Quik being the most downloaded with 400,000 downloads as of June 2020. The video editing software and mobile apps have made a total of $700,000 in revenue as of June 2020.
Sony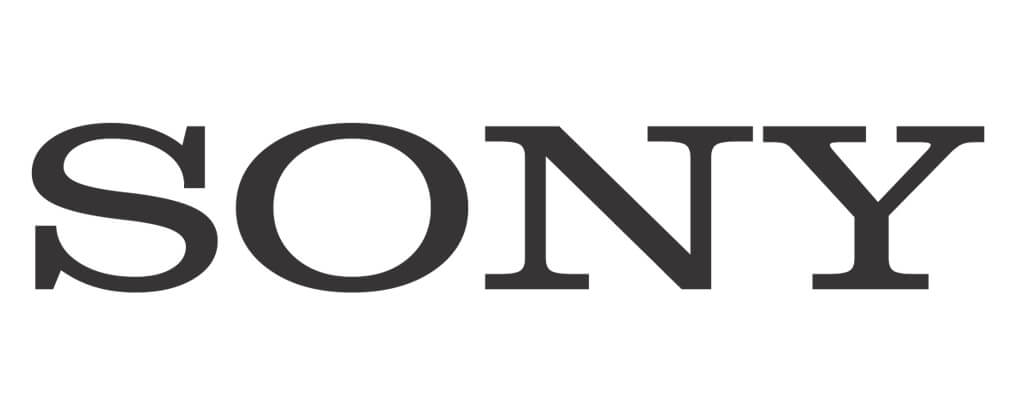 Founded by Akio Morita and Masaru Ibuka in 1946, Sony has grown to become one of the largest electronic consumer companies. The company's headquarters are in Minamo city in Tokyo, Japan.
Sony produces different types of electronics from video recording devices, audio devices, storage devices such as flash drives and disks, phones and photography and video. The company is the largest in the music entertainment industry. Sony also ranks second in the video game production industry.  
Sony ranks #58 in the Global 2000 list, ranking at #97 in sales and #114 at market value. In terms of Cameras, Sony ranks third among the largest camera manufacturers in the world. The company is worth more than 90 billion as of July 2020.
Sony has had success over the years due to the ability of the company to predict trends and their commendable branding.  As of July 2020, Sony has generated 8.249 trillion Yen of revenue and has managed to stay in the Global 500 list for 25 years. The company had 114,400 employees as of 2019.
Samsung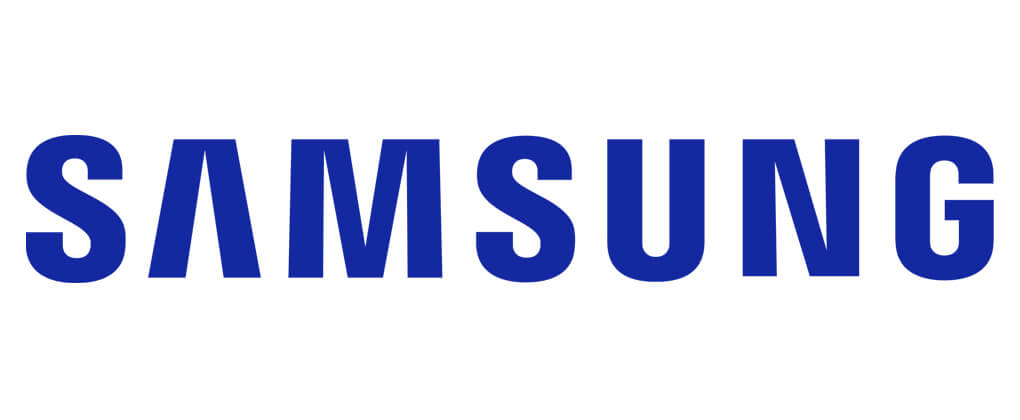 Samsung was founded in 1982 by Lee Byung-Chul in Daegu, Korea. It is well known for electronics; however, the company is involved in the production of automotive, chemicals, apparels, electronic components, medical equipment, home appliances, Telecommunication equipment and consumer electronics. In 2017, Samsung was ranked as the largest Consumer electronics producer and Information Technology company in the Forbes 500 list. 
Samsung Electronics is a multinational electronics company that is based in South Korea. Its headquarters are in Yeong Tong, Suwon. Samsung manufactures electronics independently and electronic components for other major companies such as Sony, Apple and Nokia.
Among its electronic products, Samsung produces camcorders and digital cameras of different models. As of 2019, Samsung has posted annual revenues of 230.4 trillion South Korean Wong (206 billion dollars. The company had 287,439 employees as of 2019 across their global network.
The company earns its place among the competition by employing new design trends every two years and by maintaining its brand exposure across the globe.
Lifelogger
Lifelogger is a relatively new startup company that was founded in 2012. It is based in the East Coast in Florida. The CEO, as of 2020 is Stew Garner.
Lifelogger earns its revenue from consumer electronics, video and wearables. The company stands out among the competitors for its lightweight cameras that are wearable. The main selling point for the company is that their cameras provide cloud-based storage and that they provide advanced system search capabilities to their clients. Since its launch, the company has been funded through IPO with two seed rounds bringing in a total of $400,000 as of 2015. Lifelogger has 11-50 employees.
Logitech
Logitech is a Switzerland based company that has its headquarters in Apples. In 1981, three individuals; Pierluigi Zappacosta, Daniel Borel and Giacomo Marini combined efforts and founded Logitech. The Company acquired some silicon valley offices later on, which is home to a good number of start-ups in technology.
The company specialises in consumer electronics and technology. Logitech products are recognised globally, and they include computer webcams, speakers, computer keyboards, cameras, mice and other phone accessories.
Logitech products were produced in Switzerland in Canton Of Vaud until the company set up other areas of production in Hungary, Taiwan, Ireland and China and the United States.
As of 2019, Logitech generated revenues amounting to 2.79 billion dollars.
The company's success in maintaining a competitive edge among its competition has been because they produce quality products and have an attractive price point. The company's success has also been the result of profitable acquisitions, such as in 1988, when they purchased Connectix a camera production company.  
Logitech has between 6600 employees across its different locations.
360Fly
360fly was founded in 1998. The company was started in a robotics lab at Carnegie Mello University. 360fly specialises in consumer electronics, software and video. The headquarters of the company is based in Great Lakes, NorthEastern U.S.
The company has benefitted from total funding of 59.8 million dollars from its four major investors, namely, Qualcomm ventures, Hydra, L. Catterton and MAG Ventures.
360Fly has developed high technology cameras that capture 360degrees letting their clients capture what's happening in all directions all at once. 360fly also has an app that garners around 980 downloads monthly.
The company generates 19.1 million in revenue and has approximately 73 employees. The main selling point for 360fly is their unique technology which allows customers who purchase their cameras to capture one-shot panoramic 360 degrees videos. The company has between 101-250 employees
LG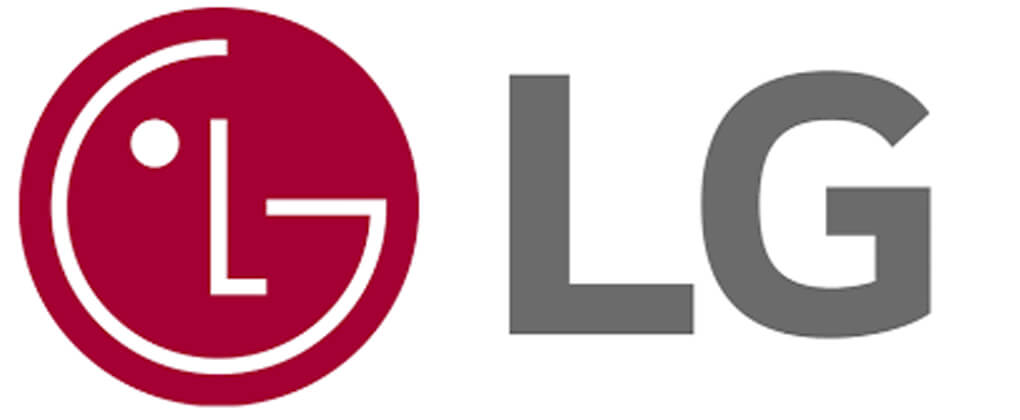 LG is a Korean multinational electronics company that has its headquarters in Seoul, South Korea. The company was founded in 1958, after the Korean War to provide domestically manufactured electronics. It was initially known as Goldstar, and the company is responsible for the first televisions, radios and refrigerators. The brand name LG was adopted in 1994.
LG has grown to become one of the prominent names in the electronics industry. The company produces electronics such as TVs, home theatre systems, monitors, smartphone appliances, cameras and other wearable devices. LG has averaged revenues of between 47-57 bn dollars annually over the last 11 years.  In 2019 the company earned 55.76 billion dollars globally.
In 2016, LG entered the action camera industry in response to GoPro, and it has been producing various models since then. The strengths of LG lie in their brand exposure and advertising. LG has about 72,600 employees as of 2019.
Canon Inc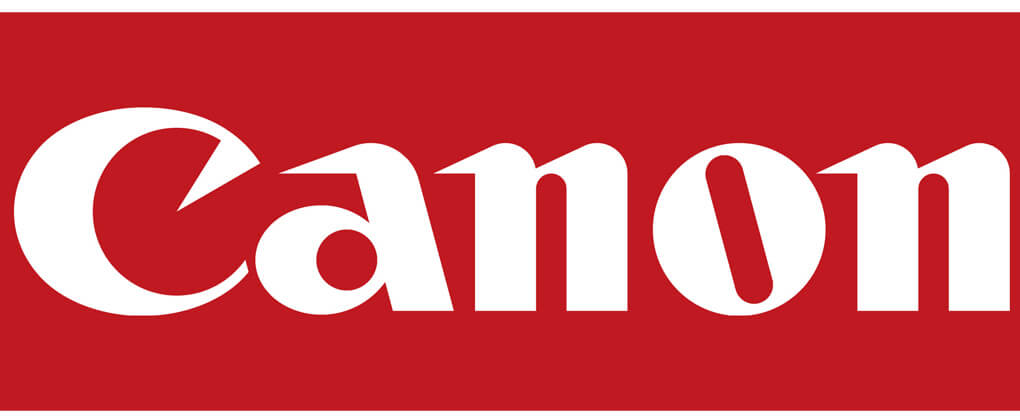 Canon Incorporated was founded in 1937 by founders Goro Yoshida, Saburo Uchida, Takeo Maida. The company was initially called Kyanon Kabushiki Gaisha which was later Romanized to canon.
Canon is a globally recognised brand whose headquarters are in Ota, Tokyo in Japan. The company specialises in the production of optical and imaging devices such as camcorders, cameras, professional displays, TV equipment, projectors, printers, scanners, binoculars and even microscopes and other electronic medical equipment.
Canon has produced digital cameras from as early as 1984 with their first being the RC-701, and since then they have been consistent in producing worthy models over the years.
Canon generated an income of 3.593,299 trillion yen (32 billion dollars) in 2019. Canon has retained its position in the market for so long thanks to its amazing marketing techniques and brand awareness. The company has an effective social media marketing strategy.
Canon has 187,041 employees which is a dip from the 197,673 employees the company had in 2017.
Polaroid 
Polaroid corporation by founder Edwin H Land is an American company that specialises in consumer electronics and eye-ware. The company has its headquarters in Minnesota. It was founded in 1937 in Cambridge, Massachusetts. The company enjoyed a lot of success in its early years where it registered an all-time high in revenue and number of employees, with 3bn dollars and 21,000 employees respectively. The company has undergone a few downs with two separate periods of bankruptcy, but it bounced back to what it is currently.
Polaroid is famous for its instant film technology. It has produced several unique camera models over the years. Polaroid launched its first action camera, which earned the name 'Polaroid cube' which was a slightly cheaper option as compared to the GoPro.
Polaroid does not release its detailed financials but does report earning a revenue of around $600 million from all its products worldwide. The company has approximately 500-1000 employees.
Nikon Corporation
Nikon exists as a multinational company that is based in Tokyo Japan. The company was founded in July 1917 from the parent company Mitsubishi. It later became renamed Nikon because of its cameras.
Nikon specialises in consumer electronics. These include imaging and optics products such as cameras, binoculars, lenses, microscopes, scopes for rifles, spotter scopes and photolithography steppers. Nikon has produced many models of cameras over the years including a line of underwater filming cameras.
The company serves clients globally and has created a decent reputation. It has thrived under good brand exposure and target marketing. Nikon registered a revenue of $6,378 million in 2019 which is a dip from the $6,454 million in 2018.
The company has 20,190 employees as of March of 2020, excluding personnel dispatched to other subsidiaries of the company.
Drift Innovation
Founded recently in 2009, Drift has made significant strides, enough to be recognised as one of the competitors of the company. Drift Innovation is a privately owned company that is based in Bromley, London.
The company specialises in consumer electronics, specifically, POV cameras, helmet cameras, HD cameras, action cameras, sport gadgets and other lifestyle products.
Drift's success mostly comes from providing products with unique features to their competitors such as longer battery health, easy mounting and simpler user experience. The company thrives from creativity and going the extra mile in their products.
Drift is a compact company consisting of 10 employees. The company's revenue is approximately 2.7 million.
Conclusion
The top 10 GoPro Competitors include Sony, Samsung, LifeLogger, LG, Logitech, 360fly, Polaroid, Nikon, Drift and Canon. Combined, all these organisations have employed approximately 689,000 people. Sony ranks first among the competitors to GoPro.
Competitors Stats
| | | | |
| --- | --- | --- | --- |
| NAME | FOUNDED | HEADQUARTERS | NO. OF EMPLOYEES |
| Sony | 1946 | Minamo, Tokyo, Japan | 114,400 |
| Samsung | 1982 | Yeong Tong, Suwon | 287,439 |
| LifeLogger | 2012 | Florida | 11 |
| Logitech | 1981 | Lausanne, Switzerland | 6600 |
| 360fly | 1998 | Great Lakes, North Eastern U.S | 100-250 |
| Nikon | 1917 | Tokyo, Japan | 20,190 |
| Polaroid | 1937 | Minnesota | 500-1000 |
| Drift | 2009 | Bromley, London | 10 |
| Canon | 1937 | Ota, Tokyo, Japan | 187,041 |
| LG | 1958 | Seoul, South Korea | 72,600 |
GoPro Competitor Crossword
Content from this and other articles on this website can be used as a crossword clue