Top 10 Stitch Fix Competitors In 2023
Stitch Fix is an American clothing company that provides personal styling for its consumers. It was started in 2011 by Katrina Lake. Stitch Fix offers a subscription service for its clients. The company went public in 2017, and it has its headquarters in San Francisco. 
| | |
| --- | --- |
| COMPANY NAME | Stitch Fix |
| FOUNDED | 2011 |
| HEADQUARTERS | San Francisco |
| SIC CODE | 5961 |
| STATUS | Active |
| INDUSTRY SECTOR | Retail |
| EMPLOYEES | 6600 |
| TRADING SYMBOL | SFIX |
Who Is Stitch Fix's Biggest Competitor?
The biggest competitor to Stitchfix is TrunkClub and has a total of 900 employees. The company prioritizes its team of stylists. TrunkClub scaled from 50 to 550 stylists within 3 years to match its demand. The company's best feature is the ability for clients to work closely with their stylists. The stylists assigned are fixed to clients and you can communicate with them via calls and emails. So, naturally, the company attracts clients who prefer more of a hands-on approach as compared to Stitch Fix.
Stitch Fix similar companies:
TrunkClub, Wantable, The DailyLook, Gentleman's Box, Nadine west, Thread, ThreadLab, BombFell, Frank And Oak and Le Tote 
How Does the Company Make Money?
In the personal styling industry, Stitch Fix is one of the largest brands around. Since its launch, the company focuses on styling individuals, especially busy people who rarely have time to shop.
Stitch Fix makes its revenue from its personal styling service. The company has its customers subscribe to a styling fee that is based on their budget. From there, clients fill out a survey, where they provide their preferences. A Stitch Fix stylist then packs 5 items based on the preferences of the customer and ships it to them. A client will then have to choose whether to keep all the five attires or return some or all. The styling fee they pay is credited towards any item that an individual keeps. When an individual keeps all 5 items, they receive a 25% discount on their total. 
In 2019, stitch Fix brought in a revenue of $1.577 billion. It ships to all 50 states and even the United Kingdom. In the same year, the company had a total of 8000 employees, including around 5000 stylists. However, in July 2020, the company announced that it had to lay off 1400 stylists, which represents about 18% of its staff. That brings the number down to around 6600 employees. 

TrunkClub
Trunk club serves both men and women in the personalised clothing subscription industry. It is a company based in Chicago, Illinois. TrunkClub started as an idea in 2009 by Joanna Van Vleck, and it began as a clothing service. After receiving Series A funding, the company took off and in 2014, it was acquired by Nordstrom. 
Like Stitch Fix, the company charges a styling fee, but in its case, it is $25 which is carried forward to the purchase when a client keeps the item. Clients choose how often they receive their shipments or 'trunks'. TrunkClub sets itself apart from its competitors in that it also allows clients to be styled in person, across its six locations across the U.S. The company also has mobile apps on ios and android devices.
It initially started as a men styling company but later introduced their women line of services in 2015. TrunkClub has an estimated 900 employees. The company also averages a revenue of $87million annually. 
Wantable 
Wantable was founded in 2011 by Jalem M. Getz. The company has its headquarters in Wisconsin. Wantable describes itself as a try before you buy online retailer. They use a combination of algorithms and the efforts of personal stylists to get clients what they want.
The company provides its fashion e-commerce services for casual and formal wear for individuals as well as fitness wear. Like stitch fix, they charge 20 dollars for styling and also provide clients with free shipping of the merchandise. Wantable allows clients to exchange the pieces they prefer not to keep. Wantable has various plans for its clients depending on their style and budget. 
The company prides itself in its ability to establish relationships with its customers. Wantable provides a stream for new clients, showing the latest trends based on their preferences. In 2019, Wantable had about 118 employees. The company averages an annual revenue of between 14-18 million dollars. 
BombFell
BombFell was introduced to the world in 2011 and has its headquarters in New York. Its founders are Jason Kim and Bernie Yoo. The two launched BombFell from the idea that busy men would sometimes have to ask or rely on women to pick out and shop for their clothes. So, the company became a subscription service for men that sends them attires that are female selected. The company focuses on busy individuals who have no time to shop. 
BombFell charges a $20 styling fee where clients receive up to 5 items in the shipment depending on their selection. A client is granted seven days to decide and the company credits the $20 fee towards any item the customer chooses to keep. BombFell offers free shipping and free returns like most of its competitors. The company offers clothing solutions from large and small brands alike. 
Aside from its website, BombFell has a mobile app for its users where clients can preview the items before making their choice. The company is still privately owned and has been funded over the years from 7 seed rounds. It has approximately 200 employees.
DailyLook 
DailyLook was founded in 2011 by Brain Lee. The company was designed to provide clients with fashion picks from their team of stylists for their everyday life; thus, the name, DailyLook. The company started its subscription service in 2013 and served clients from all over the U.S. DailyLook headquarters are located in Los Angeles.
DailyLook subscriptions cost clients $40 in styling fees. However, instead of five items in each box like Stitch Fix, the company packs up to 12 items for their customers. The price they pay is deducted from the total. 
Although DailyLook has higher base prices, the company provides clothes from top tier brands to compensate. The average cost for each item in the box is around $60 going up. DailyLook offers clients a cancel anytime subscription with no commitment required. The company has 60 employees. It also averages a revenue of around $13.6 million annually.
ThreadLab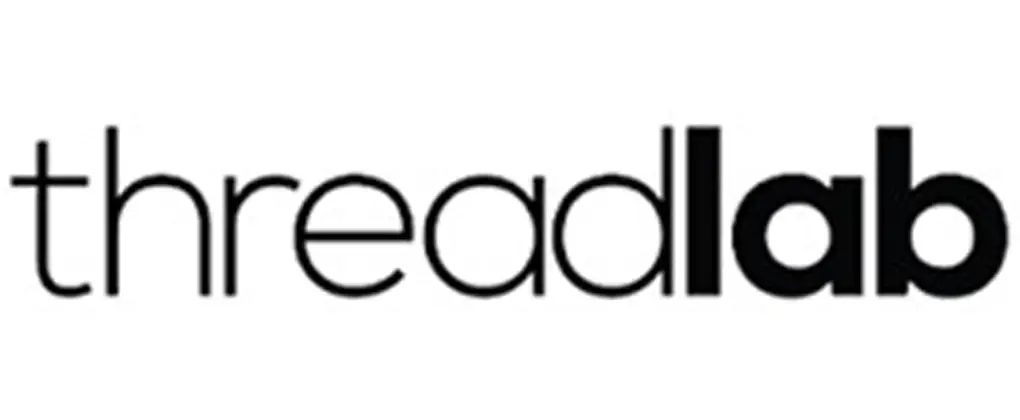 ThreadLab is a personal shopping service, exclusively for men. It was founded in 2012 by Andrew Hench and William Hench. It has its headquarters in San Rafael, CA. The company offers clients different subscription packages namely; the starter, essentials and full kit plus. 
The starter pack is priced at $99 offering up to 3 items worth up to around $150. The next two levels are priced at $149 and $449, where the client receives up to 4 items for essentials and 8 pieces for the full kit plus. ThreadLab allows clients to set their price ranges for their clothing preferences depending on a customer's budget. 
They also allow clients to select the brands of clothes that suit their preference when the client signs up. The company targets men who need clothing frequently but have no shopping interest. ThreadLab ships all over the U.S and even includes Alaska and Hawaii. The company has 9 employees and averages a revenue of $1.9 million.
Thread
Thread was founded in 2012 by Kieran O'Neill, where the founder aimed at combining the efforts of stylists and algorithms to provide suggestions of clothes to clients. The company received around $16.32million in funding through a Silicon Valley's seed program. The company has its headquarters in London, UK. 
Thread currently only serves the UK and US clients. The company allows clients to provide their budget for clothes. Thread, unlike other competitors charges for shipping, for standard shipping is free for orders exceeding $100. However, any amount below incurs $7.99 in shipping costs. For express shipping, clients have to pay $11.99.
Like other regular retail stores, Thread makes its money from commissions that brands pay for the clothes they sell. They don't offer a monthly subscription service. They provide online stylist services for free. Thread has a total of 59 employees in their London office, all listed in their site.
Gentleman's Box
Gentleman's Box was founded in 2014, by Chris George and John Haji and offers personal stylist services exclusively to men who want to upgrade their style. It started as an idea, conceived from the fact that the two co-founders didn't have time to shop and thus, they needed an easier way to access grooming products. The company is headquartered in Detroit, Michigan. 
Gentleman's Box provides its clients with up to 6 items, apparels and accessories alike. The company goes beyond clothing and even provides accessories like watches, cufflinks and sometimes even headphones. 
Client subscriptions start at $29 monthly for the basic members who get boxes with more than $100 worth of items in the box. It goes up to $100 quarterly for premium members who receive boxes with more than $300 worth of items. The company offers free shipping for all clients in the United States. Gentleman's Box has a total of 15 employees. The company generates around $2.5 million annually. 
Frank And Oak Club
Frank And Oak was established in 2012 by Ethan Song and Hicham Ratnani. The company is based in Canada and has its headquarters in Montreal, Quebec.
 It started as a stylist service for men and launched a women's line later on. The company has 20 physical store locations across Canada. The company serves clients in Canada and the U.S.
Frank And Oak mostly carry their brand of items but occasionally provide limited-edition collaborations with other brands. The company charges its clients a $25 stylist fee and their items range between $29 and $149 each. The company offers free shipping across Canada and they offer clients a chance to preview each box before dispatch. 
Frank And Oak uses Eco-conscious materials for their products while still producing quality and durable clothing. The company has benefitted from various series of funding amounting to $39.80m. The company has a total of 219 employees. 
Nadine west 
Nadine West is a personal styling platform exclusively for women. The company was founded in 2013 by Ben Munoz. The company has its headquarters in Austin, Texas. Nadine west offers personal styling for women of different sizes from small to 3x. 
Nadine west charges $9.78 once the package of a client has been shipped. Their clients receive 3-6 items in each package. Clients can opt for bi-monthly or monthly packages and each of the items packed ranges from around $10 to $30. Clients choose what to keep and send what they don't want back. 
Clients are provided with up to 5 days to decide on what to keep, after the period the items are debited from their cards. Clients are allowed to cancel at any time. The company has gone through 3 funding rounds amounting to $500k from its investors. Nadine west has 20 employees and averages a revenue of $1.19 million annually. 
Le Tote
Le Tote came into the clothing business in 2011 by the efforts of founders, Rakesh Tondon and Brett Northart. Le Tote headquarters are located in San Francisco, CA. The company specialises in women's clothing for everyday wear.
Le Tote takes a different approach for their subscription. First, they traditionally rent their clients the clothes for the fee with no commitment to the client to purchase the clothes. They give clients a choice on how many packages named 'Totes' they want monthly, depending on one's budget. 
However, the client is allowed to keep the clothes at up to 50% off the retail pricing. Then, they charge their clients a monthly subscription fee OF $59. From there the company provides free shipping. They also offer clients a $5 a month insurance fee that covers all repairable damages.
 In 2019, Le Tote acquired Lord and Taylor's chain of stores. The company launched its first physical location in a former New York Lord and Taylor store. In the same year, Le Tote filed for bankruptcy due to COVID19 pandemic. The company continues its marketing process currently and has 88 employees in its single location.
Conclusion
The Top 10 Stitch Fix Competitors include; TrunkClub, Wantable, The DailyLook, Gentleman's Box, Nadine west, Thread, ThreadLab, BombFell, Frank And Oak and Le Tote. TrunkClub is the fiercest Stitch Fix competitor with a total of 900 employees. In total, all these companies have hired 1688 people, each averaging around 169 employees. 
Competitor's Stats
| | | | |
| --- | --- | --- | --- |
| NAME | FOUNDED | HEADQUARTERS | EMPLOYEES |
| TrunkClub | 2009 | Chicago, Illinois | 900 |
| Wantable | 2011 | Wisconsin  | 118 |
| DailyLook | 2011 | Los Angeles | 60 |
| Nadine West | 2013 | Austin Texas | 20 |
| Gentleman's Box | 2014 | Detroit Michigan | 15 |
| Thread | 2012 | London U.K | 59 |
| BombFell | 2011 | New York | 200 |
| ThreadLab | 2012 | San Rafael, CA | 9 |
| Frank And Oak | 2012 | Montreal, Quebec, Canada | 219 |
| Le Tote | 2011 | San Francisco, CA | 88 |
Stitch Fix Competitor Crossword
Content from this and other articles on this website can be used as a crossword clue