Top 10 Sephora Competitors In 2023
Sephora is a personal care and beauty chain store that offers beauty products such as cosmetics, hair care, nail color, fragrance, skincare, body products, and beauty tools. Besides its own private label, Sephora features over 300 brands of beauty products including Bobbi Brown Cosmetics, YSL Beauty by Yves Saint Laurent, Atelier Cologne, Calvin Klein, Dior, Fenty Beauty by Rihanna, and Prada. The company was founded in 1970 by Dominique Mandonnaud. In 1997, it became a subsidiary company of Moët Hennessy Louis Vuitton SE. Headquartered in Paris, France, Sephora operates more than 2,600 stores in 34 countries worldwide. It had 11,000 employees and $16.6 billion in revenues.
| | |
| --- | --- |
| NAME | Sephora |
| FOUNDED | 1970 |
| HEADQUARTERS | Paris, France |
| SIC CODE | 5999 |
| STATUS | Subsidiary |
| INDUSTRY SECTOR | Beauty-retail |
| EMPLOYEES | 11,000 |
| TRADING SYMBOL | Null |
Sephora similar companies:
Ulta Beauty, Nordstrom, Macy's, Sally Beauty, Birchbox, The Estee Lauder Companies Inc, The Body Shop, L'Occitane, Purplle, and Oriflame.
How Sephora Makes Money
Sephora is a premium cosmetics retailer and one of the leading beauty chain stores in the world. It operates as a subsidiary company of LVMH. The company sells a number of high-end and designer beauty products in its stores while some stores also stock "drug store." Sephora makes its money from buying these products at an average of 50% of the brands' retail and sells them to consumers at the original price. While beauty companies earn fewer profit margins from selling to Sephora at a lower price, they make up for it by gaining from Sephora's traffic. The company also partnered with and opened stores in JCPenney locations hence increasing visibility.
It allows customers to sample its products on their own at its stores. Sephora has also invested in educational videos for different products on its website. In addition to that, the company has a monthly subscription box that allows customers to discover new products. Most customers return to make full-size purchases for the samples tried.
Ulta Beauty
Ulta Beauty was founded in1990 by Richard E. George under the name Ulta Salon, Cosmetics & Fragrance. It rebranded to its current name in 1999. The company operates a chain of beauty stores that offer hair care products, bath and body products, nail products, men's and women's fragrances, skincare brands, cosmetics, and beauty tools. It also offers salon services. Besides its own Ulta Beauty Collection label, Ulta Beauty stocks about 500 beauty brands and over 25,000 products. Headquartered in Bolingbrook, Illinois, the company operates about 1,174 stores around the US. In 2019, it had $6.71 billion in revenue and 45,000 employees.
Both Ulta Beauty and Sephora are exceptional brands in the beauty retail industry. They are almost at par in terms of the number of US stores under their name. Ulta Beauty has 1,174 stores while Sephora has 1,100 stores in the US. But Sephora also has international operations. Another major difference between the two is that Sephora focuses on high-end and designer products Ulta Beauty appeals to regular shoppers by stocking primarily non-luxury brands.
Nordstrom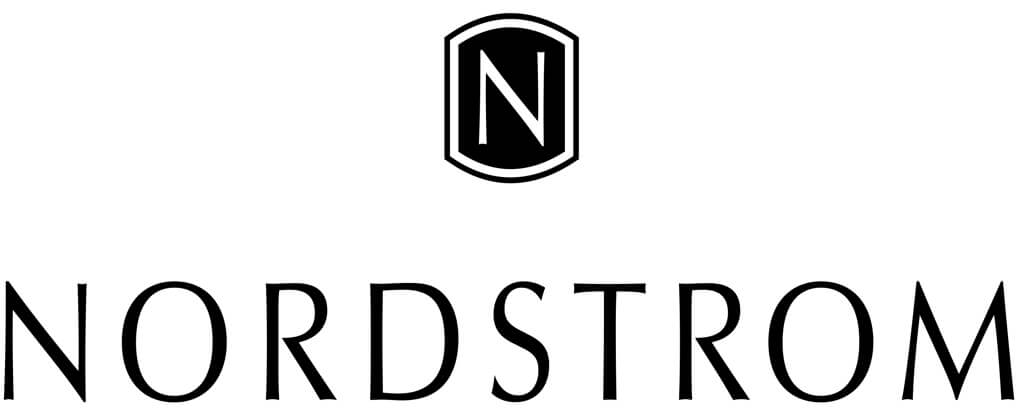 Nordstrom was founded in 1901 as a shoe store by John W. Nordstrom and Carl F. Wallin. It later grew into a full-line retailer stocking cosmetics, fragrances, accessories, jewelry, handbags, footwear, and clothing. Some of its stores also feature wedding products, home furnishings, espresso bars, restaurants, and in-house cafes. The company has stores in the US and Canada while its online store is available in 96 other countries. Its brands include Nordstrom Rack and HauteLook, the latter a members-only online store. Headquartered in Seattle Washington, Nordstrom had 71,000 employees and a revenue turnover of $15.86 billion in 2019.
Nordstrom offers a diverse range of products that include beauty products, clothes, and shoes. But when it comes to beauty products, consumers heading over to Sephora. This is mainly because Sephora offers a much better in-store experience compared to the former. Despite its wide range of product portfolio, Nordstrom is still slightly behind Sephora in terms of revenue. But this may be because Sephora has physical stores in more than 30 countries while Nordstrom only operates an online store outside of the US and Canada.
Macy's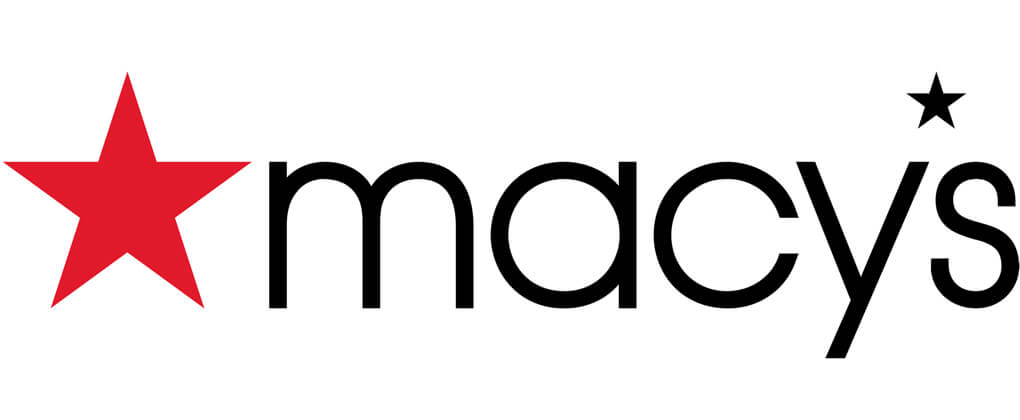 Macy's is one of the largest fashion retailers in the United States. Headquartered in New York City, the company owns three retail brands- Macy's, Bluemercury, and Bloomingdale's, and operates about 775 stores in the US, Puerto Rico, and Guam. Its Macy's brand accounts for about 90% of the company's revenue. Macy's Inc. was founded in 1929 by Xavier Warren under the name Federated Department Stores, Inc. It rebranded to Macy's in 2007. As of 2019, the company had 125,000 employees and a revenue turnover of $24.56 billion.
While Macy's is a general department store chain and had more revenue than Sephora, the latter is still way ahead of it in beauty retail. But Macy's is trying to correct that. It started offering Macy's Beauty Box, a $15 per month beauty subscription service similar to Sephora's subscription box for new products each month. Macy's also brought in brand-employed experts to advise customers across a number of brands and products.
Sally Beauty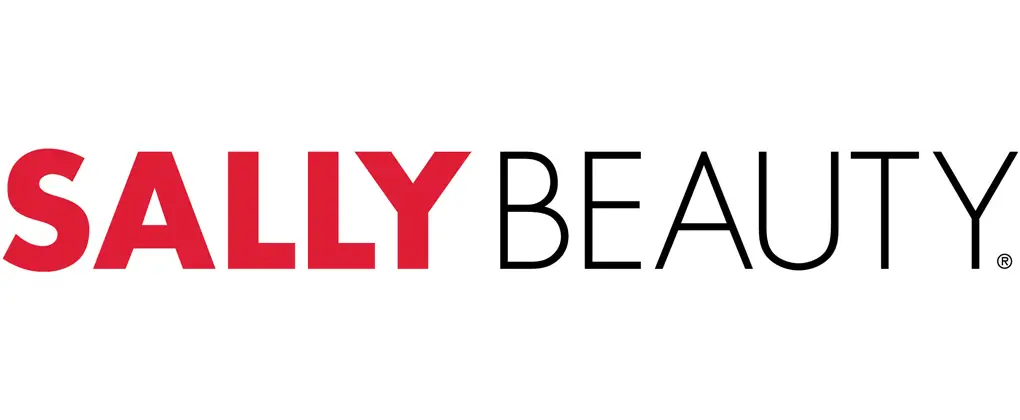 Headquartered in Denton, Texas, Sally Beauty is a retail chain with a presence in 12 countries across North America, Europe, and South America. It operates more than 5,000 stores through its Sally Beauty Supply and Beauty Systems Group divisions. Sally Beauty offers up to 10,500 beauty products from brands such as Silk Elements, Ion, Clairol, Wella, and Beyond the Zone. Sally Beauty's revenue for 2019 was $3.87 billion. It had 27,000 employees. Sally Beauty was established in 1964.
Sephora made about five times what Sally Beauty made in 2019. But Sally is not giving up without a fight. In 2018, it launched its own Sally Beauty Rewards to reward customers with enhanced offers and valuable certificates which they can use like cash on products at its stores. It also overhauled its marketing strategy to help be more competitive against established competitors such as Sephora and Ulta Beauty.
Birchbox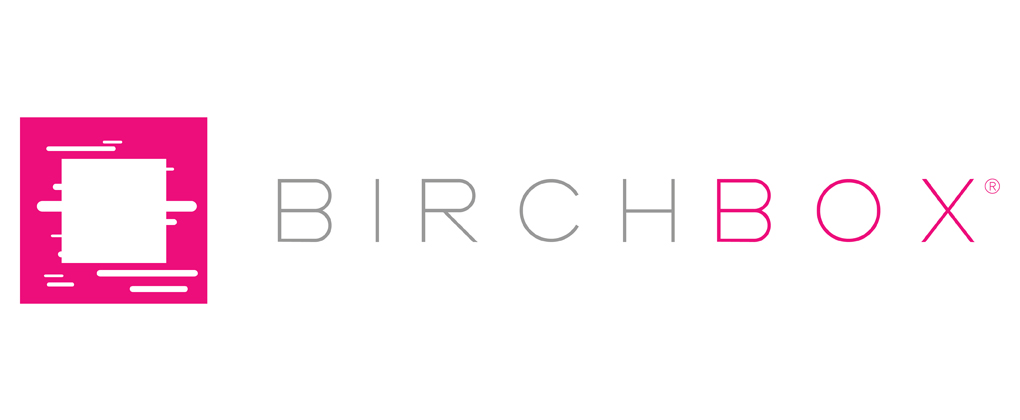 Birchbox is a monthly subscription service that offers customers a box of up to five select beauty product samples. These include cosmetics, organic-based products, perfumes, and skincare products. It has more than a million subscribers and over 2.5 million active customers. Over 50% of Birchbox subscribers go on to make full-size purchases of the samples they liked from the box. The company also allows customers to create a beauty profile so that the products are customized to their preferences. As of 2019, Birchbox had 230 employees and a revenue turnover of $199.9 million. Katia Beauchamp and Hayley Barna established Birchbox in 2010. It is headquartered in New York City.
Birchbox is strictly an online subscription service with no physical stores. It is bringing a new dimension to beauty retail. It disrupted the industry by allowing customers to try beauty products from the comfort of their homes and only buy products that worked for them. Sephora responded by bringing its eCommerce operations in-house and pay more attention to it. While Birchbox's revenue is just a fraction of Sephora's, its entry into the beauty industry cannot be ignored.
The Estee Lauder Companies Inc.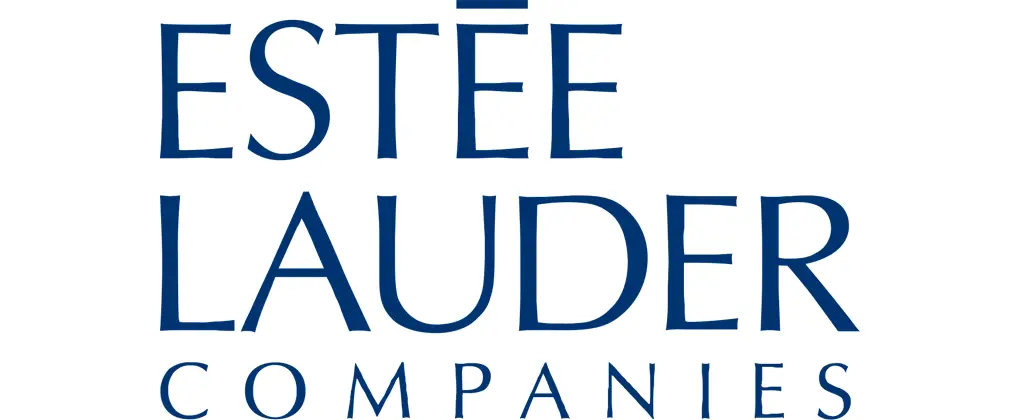 The Estee Lauder Companies Inc. is one of the leading manufacturers of beauty products that include hair care, fragrance, makeup, and skincare products. The company sells its products in around 150 countries in the Americas, Europe, Asia Pacific, Africa, and the Middle East. some of its brands include Estée Lauder, Tommy Hilfiger, Origins, Lab Series, Prescriptives, Aramis, and Clinique. Estee Lauder Companies Inc. was founded in 1946 by Estee Lauder and her spouse Joseph. In 2019, the company made $14.86 billion in revenue and had 48,000.
While Sephora is a beauty products retailer, Estee Lauder produces beauty products. Sephora even stocks its products. Estee Lauder also sells its own products directly to consumers. But it stands to benefit more from Sephora's traffic. It is more of a symbiotic relationship.
The Body Shop
Headquartered in London, UK, The Body Shop sells beauty products such as cosmetics, fragrances, and skincare products. The company was established by Dame Anita Roddick in 1976. Natura, a Brazilian cosmetics company, bought it in 2017. The Body Shop operates about 3,000 stores in more than 65 countries around the world offering over 1,000 beauty products. As of 2019, The Body Shop had 10,000 employees and a revenue turnover of $994.48 million.
The Body Shop operates more stores than Sephora. It also has a presence in more countries than Sephora- 65 against 34. But its revenue is still a fraction of what Sephora made in 2019. After a decade in the dark, The Body Shop was finally sold off to Natura in 2017 and is now looking to regain its lost glory.
L'Occitane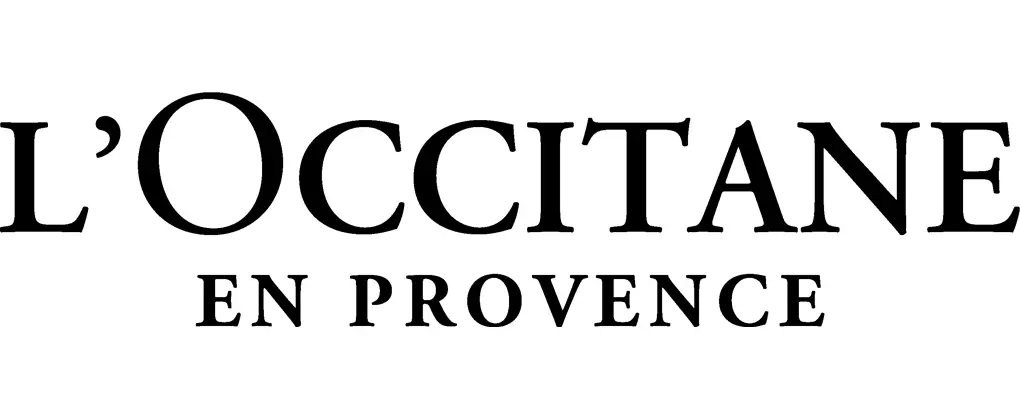 L'Occitane manufactures and retails natural cosmetics and well-being products. These include fragrances, face, body, and home products. Olivier Baussan founded the company in 1976. It has its headquarters in Geneva, Switzerland. L'Occitane owns six natural beauty brands, namely L'Occitane en Provence, L'Occitane au Bresil, Melvita, Erborian, LimeLife, and Elemis. The company operates 3420 retail locations in 90 countries around the world. As of 2019, L'Occitane had 8,630 employees and a revenue turnover of $1.48 billion.
Purplle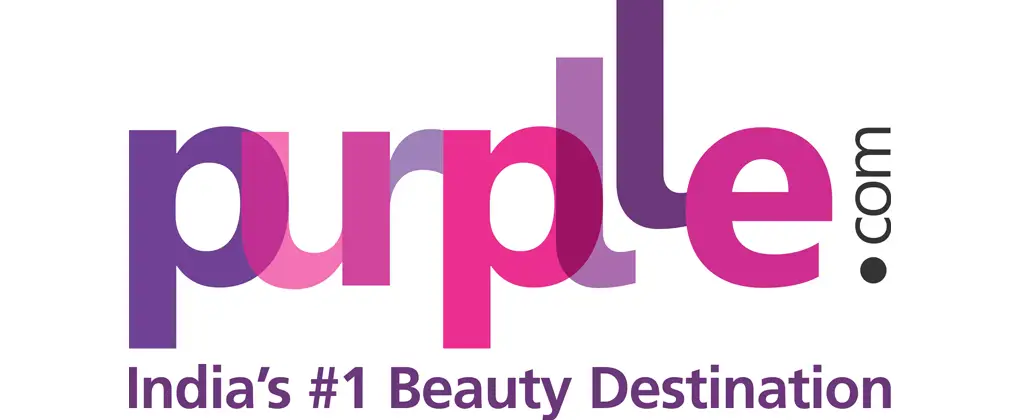 Purplle was founded in 2011 by Rahul Dash and Manish Taneja in Mumbai, India. It is headquartered in Ghatkopar West, Mumbai. The company is an online retailer of beauty products in India. It offers brands such as A Fragrance Story, Aloe Veda, Born Pretty, Calvin Klein, DeBelle, and Gilette Venus. Purplle also sells beauty tools. In 2019, the company had 85 employees and a revenue turnover of $13.41 million.
Purplle is the new kid on the bloc. It still operates within the local Indian market and is yet to venture into the international markets. It is therefore understandable that its revenue is just a fraction of what Sephora made and it cannot level up to the latter. Hopefully, Purplle will be more competitive in the next few years than it currently. But it might first want to set its foot beyond its borders.
Oriflame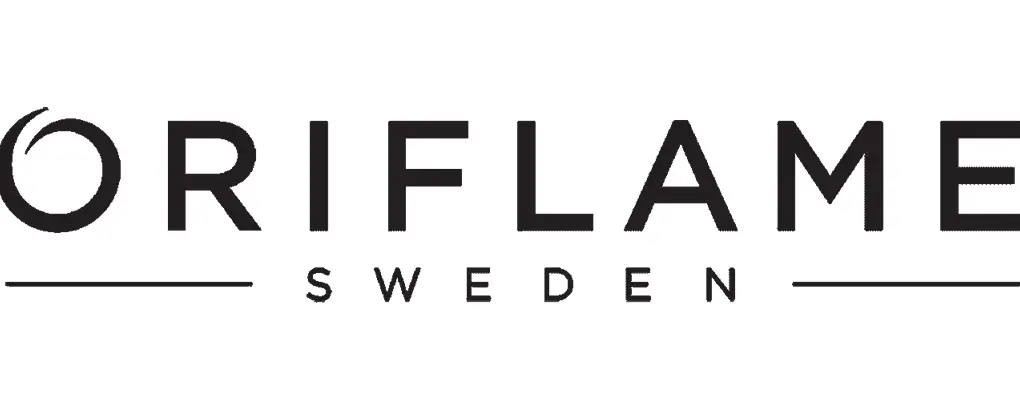 Oriflame was founded in 1967 by Bengst Hellsten, Jonas af Jochnick, and Robert af Jochnick. It is headquartered in Schaffhausen, Switzerland. The company has about 3 million product distributors located in over 60 countries in Latin America, Europe, and Africa. It sells a varied number of nature-inspired beauty and wellness products. Its revenue for 2019 was $1.45 billion. The company has 6,143 employees.
Instead of operating physical stores, Swedish Oriflame prefers to sell its products through distribution networks. Whether that is working for it or not can be difficult to tell. But its revenue is just a fraction that of Sephora will it has a presence in more countries than the latter. It might have to pull up its weight in the industry. Oriflame also primarily sells its own products while Sephora operates as a retailer for different brands besides its own.
Conclusion
The top 10 Sephora competitors are: Ulta Beauty, Nordstrom, Macy's, Sally Beauty, Birchbox, The Estee Lauder Companies Inc, The Body Shop, L'Occitane, Purplle, and Oriflame. Together, they had a total of 334,860 employees among them. Their combined revenue for 2019 was $69.996 billion. Ulta Beauty is Sephora's biggest competitor in the beauty retail segment.
Competitors Stats
| | | | |
| --- | --- | --- | --- |
| NAME | FOUNDED | HEADQUARTERS | EMPLOYEES |
| Ulta Beauty, | 1990 | Bolingbrook, Illinois | 45000 |
| Nordstrom | 1901 | Seattle, Washington | 71000 |
| Macy's | 1929 | New York City, New York | 125000 |
| Sally Beauty | 1964 | Denton, Texas | 27000 |
| Birchbox | 2010 | New York City, New York | 230 |
| The Estee Lauder Companies | 1946 | New York City, New York | 48000 |
| The Body Shop | 1976 | London, UK | 10000 |
| L'Occitane | 1976 | Geneva, Switzerland | 8630 |
| Purplle | 2011 | Ghatkopar West, Mumbai | 85 |
| Oriflame | 1967 | Schaffhausen, Switzerland | 6143 |
Sephora Competitor Crossword
Content from this and other articles on this website can be used as a crossword clue