Top 10 Salesforce Competitors In 2023
Salesforce is an American software company that has its headquarters in California. The company was founded in 1999 by Marc Benioff, Parker Harris, Dave Moellenhoff and Frank Dominguez. Salesforce founder Marc Benioff previously worked for Oracle. Salesforce became publicly traded in 2004 and raised $110 million. Salesforce has significantly developed over the years, and in 2019, it was ranked 3rd in Forbes world's most innovative companies. As of 2020, Salesforce had a total of 49,000 employees.
| | |
| --- | --- |
| COMPANY NAME | Salesforce |
| FOUNDED | 1999 |
| HEADQUARTERS | San Francisco, California |
| SIC CODE | 7374 |
| STATUS | Public company of NYSE |
| INDUSTRY SECTOR | Technology |
| EMPLOYEES | 49,000 |
| TRADING SYMBOL | CRM |
Salesforce similar companies:
Amazon web services, HubSpot, ActiveCampaign, Zoho, Freshsales, Oracle, Microsoft, IBM, Dell EMC, Zendesk Sell, Pipedrive, Alibaba cloud, NetApp, SAP, VMware and Cisco Systems Inc.
Who is Salesforce's biggest competitor
The biggest competitor of Salesforce is Oracle, the American multinational computing company that is positioned in the third place of the CRM global market with almost $40 billion of annual revenues between all its segments and 135,000 employees. In the CRM business, the also American Salesforce company is the leader with $3.3 billion and 49,000 employees.
How does the company make money? 
Salesforce earns its revenue from enterprise management and cloud computing. The company's total fiscal revenue for 2020 was 17.1 billion, which represents a 29% increase from the previous year.  Their revenue is derived from two primary sources, subscription fees and support revenues from professional services. 
Enterprise
The company's enterprise management software is named Salesforce after the company itself. It provides customers with an interface for task management, case management and an automated system that sorts out and routes essential events.  Salesforce has also provided its customers with the ability to track their cases. It has also provided analytical tools and a plugin that allows customers to join the conversations related to their company on social networking sites. 
Lightning Platform
It is referred to as Force.com and is a Platform as a service, (PaaS) whereby it is a cloud computing service that offers developers a chance to develop applications that integrate with the Salesforce application without having to go through the complexity of building or even developing infrastructure. 
Other Products
Salesforce in-demand products include Marketing cloud, sales cloud, community cloud, commerce cloud and a service cloud. Salesforce is recognized as the global top Customer relationship Management system, having more than 150,000 customers. 
Oracle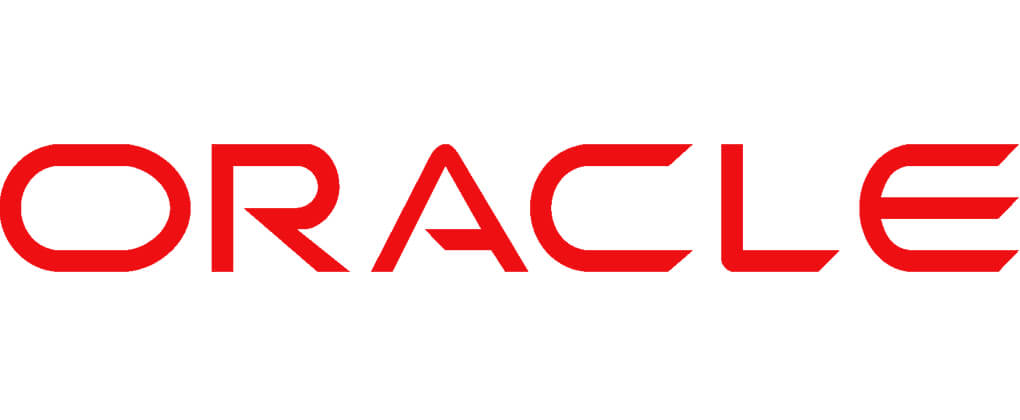 Oracle was founded in 1977 Larry Ellison Safra Catz and Jeff Henley. It is an American technology company that provides cloud computing and enterprising software. The company has its headquarters in Redwood Shores, in California.
In terms of revenue, Oracle earns its revenue from Enterprise software, Cloud computing and selling computer hardware. Oracle sells enterprise software mainly to organisations from their Enterprise Resource Planning cloud. The cloud includes various tools that companies use for finance, performance management, risk management, project management.
 The company also offers cloud computing in the form of services like storage of data. Its computing service is referred to as Oracle Cloud, and it is used by some major companies, such as Zoom. 
Oracle has become an active member of the computer hardware business by manufacturing various physical computer elements. The company introduced themselves into the scene in 2010, after buying Sun Microsystems for approximately $7.4 billion.
In 2019, Oracle posted annual revenue of $39.506 bn. The company can earn its place in the competition because of good decision making and innovation. Oracle has approximately 135,000 employees as of 2020. 

Microsoft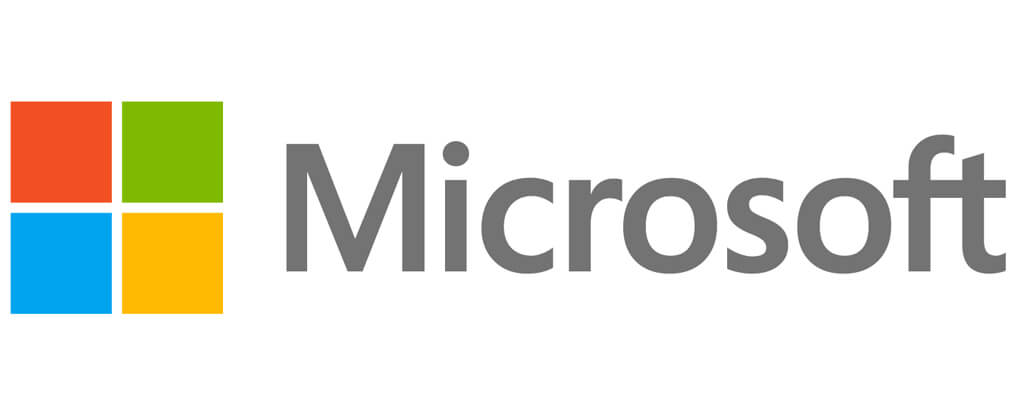 Microsoft is revered as one of the largest tech companies in existence currently. Microsoft was started in 1975 by Bill Gates. Its headquarters in Redmond, Washington. The company is mostly recognized for its operating systems, specifically Windows. 
However, Microsoft has ventured into cloud computing with the introduction of its platform named Azure.  Microsoft has had a lot of its success in cloud computing because of its worldwide recognition as a technology and innovation. Microsoft has made a lot of investments in research and development, and that's how they gain an edge over some of its competitors. They have also made it easy for their products to integrate with Azure. 
Microsoft introduced its cloud computing platform in 2010; the company has enjoyed significant growth from Azure over the years. Microsoft posted annual revenues of $125 billion. As of 2019, the company had 144,000 employees.  
Amazon Web Services 
Amazon is recognized as one of the big four technology companies in the world, alongside, Apple, Facebook and Google.  In 2006, Amazon Web Services was introduced to the world from the company by Andy Jassy, and its headquarters are in Seattle, USA. Jeff Bezos initially founded the parent company in 1994. Amazon grew from an online book store to one of the largest multinational technology company in the world. 
Amazon Web Services consists of a combination of services and products including storage, computing, networking, analytics, database, application services, management, developer tools, game tech,  among others.
The main product for AWS is their RDS (Relational Database Services). Amazon Web Services earns some ground on its competitors by providing more depth and extra features for its consumers. Amazon Web Services. As of 2019, Amazon Web Services amassed revenues amounting to $35.03 billion. AWS has 25,000 employees of 798,000 employees Amazon has on its payroll. 
IBM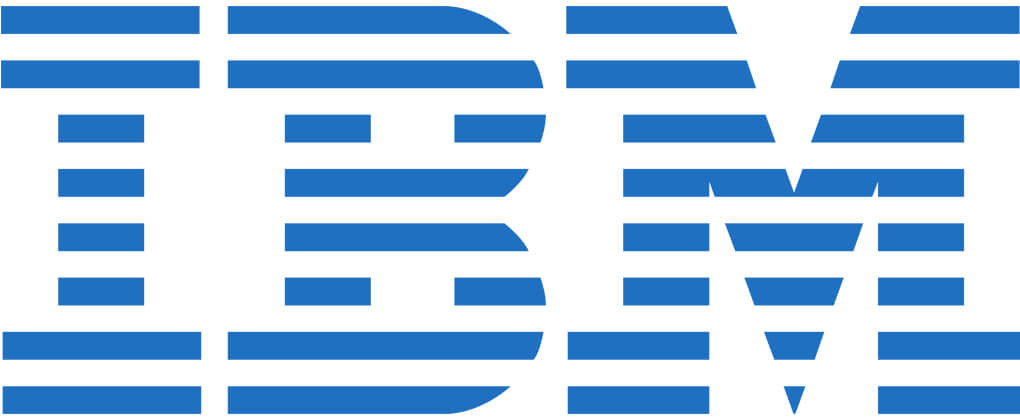 IBM is a multinational tech company that has its headquarters in Armonk, New York. The company serves in more than 170 countries. IBM was founded in 1911 by Charles Flint and Thomas Watson. The company sells a variety of products and services. In 2019, the company came in 14th in Forbes top 100 digital companies. 
IBM provides a variety of services and products including, cloud computing, data and analytics, commerce, Artificial intelligence, infrastructure, security, mobile, digital workplace and Internet of things.
IBM also designs hardware, specifically microprocessors that were used in gaming consoles such as XBOX and PS3. IBM was late in adapting to the shift to cloud computing, and this has caused a significant decline in revenue for almost a decade. 
However, the company still heavily invests in the future, and it was evident when the company spent $34 billion in 2018 to buy the Software provider, Red Hat. As of 2019, IBM had 352,000 employees. 
Dell EMC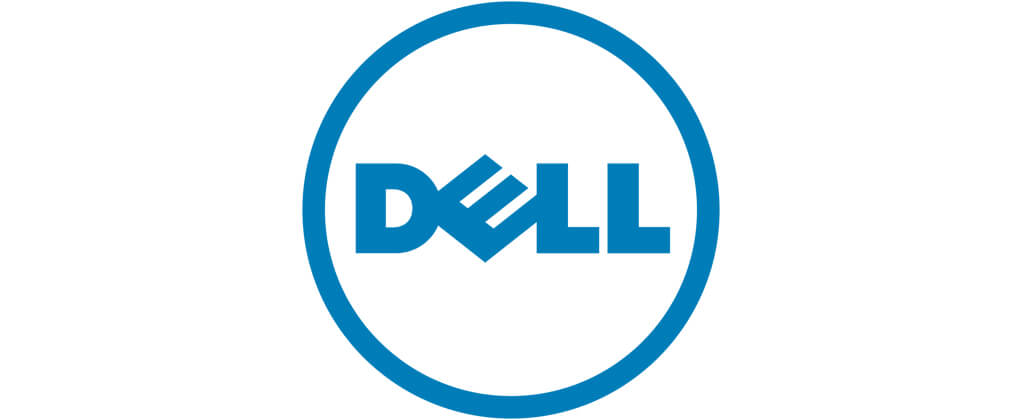 Dell EMC was initially just the EMC corporation. The company came to life in 1979 thanks to Richard Egan, Roger Marino and John Curly, whose last names make up the EMC. EMC has its headquarters in Round Rock Texas and Hopkinton Massachusetts. The company focuses on products related to storage and management of data and services such as cloud computing, consulting, data computing and security
In 2016, Dell acquired EMC for approximately $67 billion, which is recognised as the most significant acquisition among technology companies. Since the acquisition, EMC has thrived because of the elevation in status associated with Dell. Dell is identified as one of the largest companies in relation to computer hardware. So, Dell EMC operates on a market that had already been established, which is one of the reasons for its success to current times.
In 2019, Dell posted revenues of $90.6bn. The company has approximately 165,000 employees which is a 5.1 rise from 2018, which was 157,000.
NetApp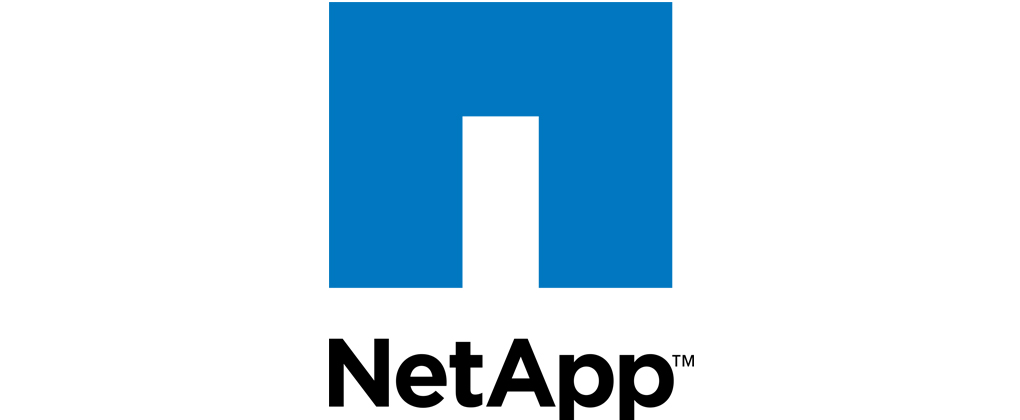 NetApp is a United States cloud data service and data management company that has its headquarters in Sunnyvale, California. NetApp was started in 1992 by David Hitz, James Lau and Micheal Malcolm. NetApp started thriving early, with the company hitting 1 billion in revenue in the 1990s. The company was called Network Appliance since its launch, and the name was later changed in 2008. 
NetApp is primarily recognised as a cloud data services provider. Some of its products and services include cloud services, hybrid cloud infrastructure, flash storage, NetApp keystone, data storage systems, data infrastructure management, data storage software, and data protection and security. 
NetApp has experienced success over the years, and the company has always tried to keep its foot forward by making various acquisitions with the latest being Spot and CloudJumper in 2020. The company reeled in 6.14 billion in revenue in 2019. NetApp has 10,000+ employees. 
SAP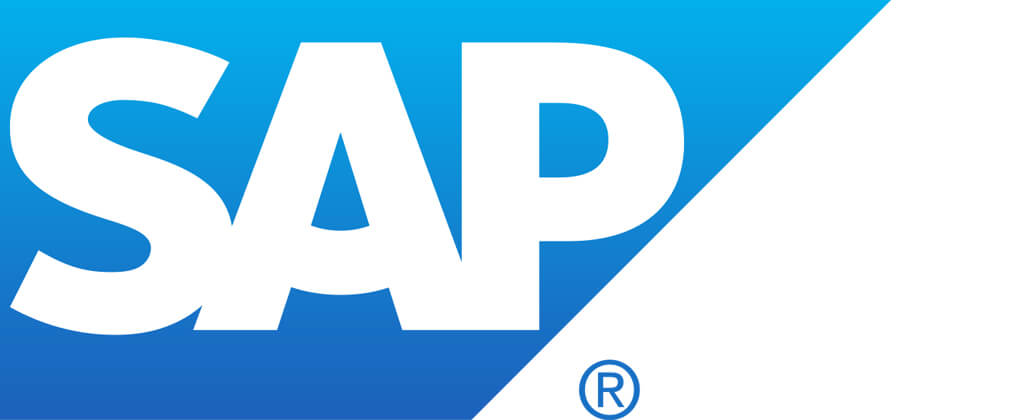 SAP is a multinational technology company in Germany. It was founded in 1972 in Weinheim by Dietmar Hopp and other employees. The founders of SAP were former IBM engineers who all left to start the company. Sap became publicly traded in 1988. 
The company is famous for its ERP software specifically for human resources, and it serves customers worldwide with locations in 180 countries. To improve its competitiveness in cloud computing, the company started to acquire other smaller companies that sell cloud-based products.
It was in 2014 that SAP and IBM partnered up to provide cloud-based services. SAP has also partnered with Microsoft to improve customer products.  SAP has enjoyed a lot of success and even exceeded its revenue projections thanks to its product, SAP HANA. In 2019, SAP had 100,330 employees. 
Alibaba Cloud 
Alibaba Cloud is a subsidiary of Alibaba Group that primarily provides cloud computing and other services to Alibaba's customers and other online businesses. Alibaba Cloud was founded in 2009, but the parent company Alibaba Group was founded in 1999. 
The company has its headquarters in Singapore. Alibaba Cloud offers Elastic computing, storage and CDN, Networking, Database services, Security and internet of things. Alibaba cloud stands as the largest cloud computing company in China. The company has set up operations worldwide, with more than 1500 CDN Nodes worldwide across 56 availability zones in 200+ countries. 
Alibaba Cloud has experienced much of its success because of the ready market established by the parent company. In 2019, Alibaba Cloud posted revenues of $3.68 billion, which was an 84% jump from 2018. Alibaba Group has a total of 117,600 employees across various locations in the globe. 
VMware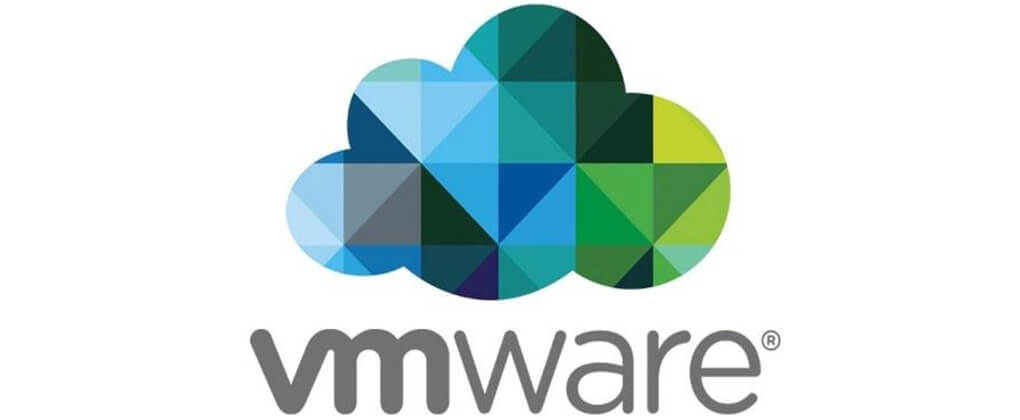 VMware is a software company in the U.S that has its headquarters in Palo Alto, California. In 1998 Diane Greene, Mendel Rosenblum, Ellen Wang, Scott Devine and Edouard Bugnion COMBINE TO FOUND start VMware. The company has set up operations globally, with more than 125 locations around the globe. 
VMware is quite competitive with its products and services and always aims to provide clients with Agile and flexible services. The company offers its clients cloud computing and other services. One of the main distinctive features that separate VMware from the competition is their virtualisation software. 
The company experienced some trying times in the past, most notably in 2008 when the company's board fired Diana Greene as CEO after a period of low revenues. She was later replaced by Paul Maritz who a former head at EMC in cloud computing. The company has made several company acquisitions over the years with the latest being Carbon Black and Pivotal Software in 2019. 
The company has experienced a spell of success in recent years, and in 2019, VMware posted revenues of $11.095 bn. The company had 24,200 employees as of 2019. 
Cisco Systems, Inc.
Cisco is a multinational tech company in the U.S that deals in software, telecommunication equipment, networking hardware and other services. The company came to be in 1984 from the efforts of Leonard Bosack and Sandy Lerner. Cisco has its headquarters in San Jose California. 
Cisco operates globally offering, cloud computing, enterprise management, and even producing computer hardware. The company has flourished in the technology sector over the years and particularly highly esteemed in networking and database management. 
Cisco has made some significant acquisitions since its launch, and that has contributed to its growth immensely. In 2019, the company posted total revenues amounting to $51.9bn with a total of 75,900 employees worldwide. 
Conclusion
The top ten Salesforce competitors include; Amazon web services, Oracle, Microsoft, IBM, Dell EMC, Alibaba cloud, NetApp, SAP, VMware and Cisco. In total, these companies have employed a total of 1,914,030 employees worldwide. Amazon web services is the most prolific salesforce competitor with a total of 25,000 employees (excluding the parent company). On average, these companies have 191,403 employees. 
Competitors Stats 
| | | | |
| --- | --- | --- | --- |
| NAME | FOUNDED | HEADQUARTERS | NO. OF EMPLOYEES |
| Amazon Web Services (Amazon) | 1994 | Seattle, USA | 798,000 |
| Oracle | 1977 | Redwood Shores, California | 135,000 |
| Microsoft  | 1975 | Redmond,WA, USA | 144,000 |
| IBM | 1911 | Armonk, NewYork | 352,000 |
| Dell EMC | 1979 | Hopkinton, Massachusetts | 157,000 |
| Alibaba Cloud  | 1964 | Yuhang, East China,  | 117,600 |
| NetApp | 1992 | Sunnyvale, California | 10,000 |
| SAP | 1972 | Waldorf, Germany | 100,330 |
| VMware | 1998 | Palo Alto, California | 24,200 |
| Cisco | 1894 | San Jose, California | 75,900 |
Salesforce Competitor Crossword
Content from this and other articles on this website can be used as a crossword clue