Top 10 Roku Competitors In 2023
Roku is an American company headquartered in San Jose, California. It manufactures a number of digital media players that are used for video streaming. It also runs an advertising business and licenses out its hardware and software to other companies such as Netflix. The company was founded in 2002 by Anthony Wood. It released its first set-top box, the Roku DVP N1000, in 2008 in partnership with Netflix. Roku is considered one of the pioneers of streaming to the TV. As of 2019, Roku had 1,650 employees and a revenue turnover of $1.12 billion.
| | |
| --- | --- |
| NAME | Roku Inc. |
| FOUNDED | 2002 |
| HEADQUARTERS | San Jose, California |
| SIC CODE | 4841 |
| INDUSTRY SECTOR | Entertainment and Communications Services |
| TYPE | Public |
| EMPLOYEES | 1,650 |
| TRADING SYMBOL | NASDAQ: ROKU |
Roku similar companies:
Comcast, Netflix, Sony, Tivo, Sling Media, Hulu, RealNetworks, Amazon Fire TV, Nvidia Shield TV, Apple TV, Humax, Skyworth, Technicolor, and ABOX42.
How Roku Makes Money
Roku, founded in 2002, is a popular streaming platform that has grown over the years. Its revenue has grown from just $399 million in 2016 to cross the $1 billion mark in 2019. How does the company make its money? 
Roku helps users to avoid having to log in to different streaming platforms in order to view different content. It gives users the opportunity to watch different content from different services such as Netflix and Hulu on a single device using the internet. The company earns its revenue from two primary business segments- Platform and Players.
Platform
In this segment, Roku makes money from subscriptions and transactions, advertising sales, and the sale of remote controls with branded channel buttons. Revenue earned from licensing out the brand to TV brands and service operators is also operated under this segment. In 2019, the segment accounted for 67% of Roku's $1.12 billion revenue.
Players
The company also generates revenue from selling streaming players through consumer retail distribution channels. This includes both brick and mortar stores such as Walmart and Best Buy and online retail stores such as Amazon. The revenue Roku made from this segment in 2019 was 33% of the total revenue.
Comcast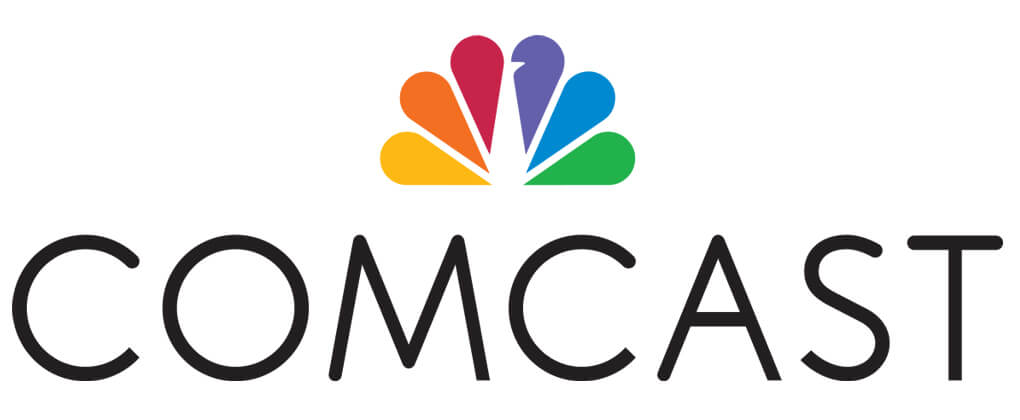 Comcast, founded in 1963 by Ralph J. Roberts, is one of the top entertainment and communication companies in the world. Besides its cable system business, Comcast also engages in the development, production, and distribution of entertainment content. It provides cloud-enabled set-top-boxes known as the X1 platform. The platform offers digital video recording, on-demand video, and live video feeds. It is integrated with search functionalities and personalized recommendations. Comcast is headquartered in Philadelphia, Pennsylvania and has 190,000 employees. Its revenue for 2019 was $109 billion.
Roku undoubtedly pioneered set-top boxes. But other entrants into the industry have been giving it a run for its money. One of its biggest competitors is entertainment giant Comcast. The company has been hot in the heels of Roku. And towards the end of 2019, it took the competition a step further. Comcast announced that its broadband customers would get free streaming boxes. This gives Xfinity Internet subscribers free access to over 10,000 movies and TV shows while also having premium access to streaming services from Netflix, Amazon Prime Video, Showtime, and HBO.
Hulu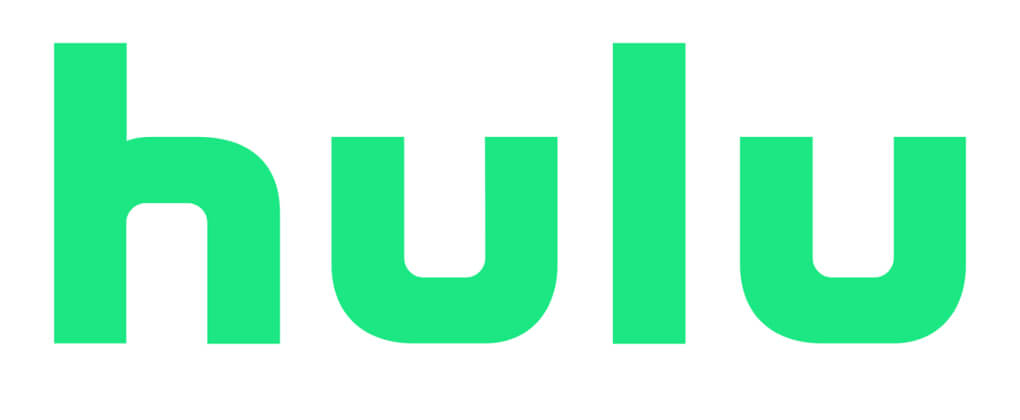 Hulu was founded in 2007 as a joint venture between NBC Universal and News Corporation. Headquartered in Santa Monica, California, the company is now owned by Walt Disney and Providence Equity Partners. Hulu offers premium streaming services that include both live and on-demand TV and movies. The services are available in two languages- English and Japanese. Hulu has about 35.5 million paying subscribers. As of 2019, it had 2,900 employees and a revenue turnover of $1.82 billion.
While Roku is a streaming platform, Hulu is primarily a streaming service that offers TV shows and movies. Roku enables users to access both free and paid content including Hulu. The two go against each other on movie and TV streaming. The Roku Channel vs the Hulu Plus channel. While the Roku Channel offers free access to live series and news, the Hulu Plus channel gives you access to more shows and programs than the former.
RealNetworks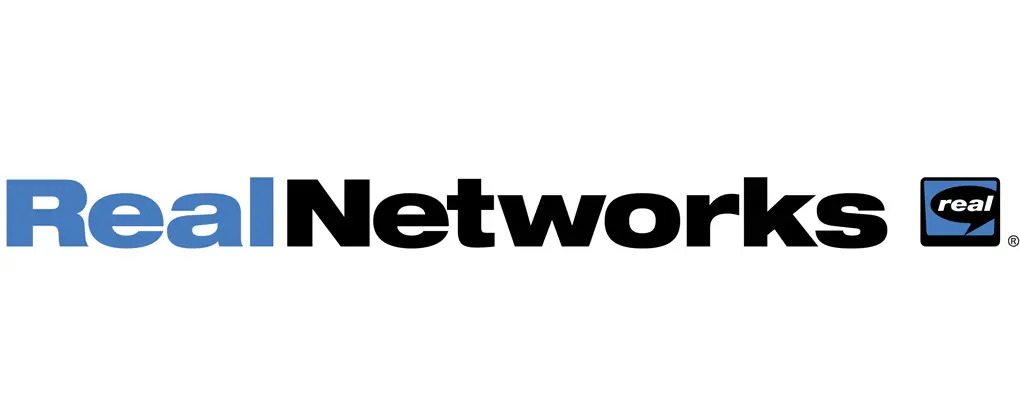 RealNetworks is a company that provides internet streaming media delivery software and services besides subscription-based online entertainment, mobile-based entertainment, and messaging services. Headquartered in Seattle, Washington, the company was founded in 1994 by Rob Glaser under the name Progressive Networks. It started off as a distribution channel for politically progressive content. It then ventured into technology as an alternative audio broadcast distribution medium and rebranded to RealNetworks in 1997. In 2018, the company launched the Helix platform which enables users to transmit digital media content to any IP device. As of 2019, RealNetworks had 453 employees and a revenue turnover of $172 million.
Two pioneers. Both in the streaming industry. While Roku pioneered streaming to the TV in 2008 with its first set-top box, RealNetworks pioneered streaming media markets with its audio and video streaming video technology in 1997. But while RealNetworks had a five-year headstart, Roku has overtaken it and is miles ahead in terms of revenue. Today, RealNetworks revenue is just a fraction that of Roku.
Amazon Fire TV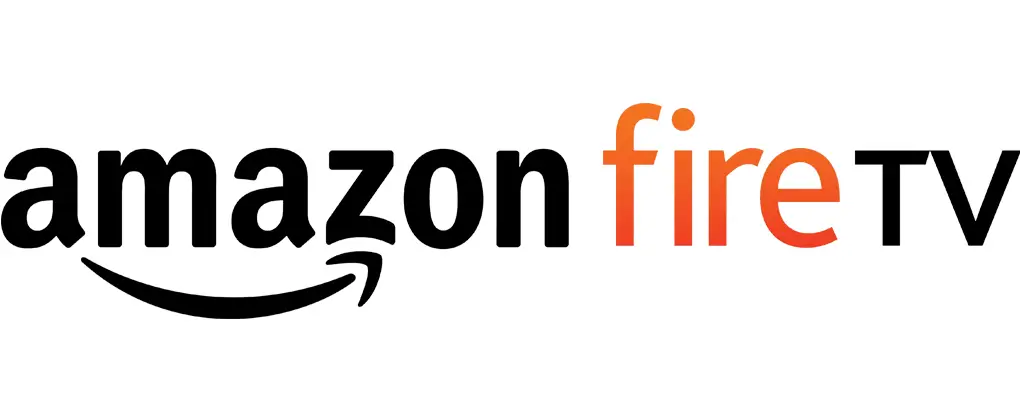 Amazon Fire TV is a line of streaming media players launched in 2014 by Amazon. It consists of the Fire TV Cube, Fire TV Stick, and Fire TV Stick 4k. the devices deliver audio and video online streams to the TV. Users can be able to access Netflix, Hulu, HBO, Showtime, and Spotify among other streaming services. They also allow users to play video games with the included remote control another game controller. Amazon is headquartered in Seattle, Washington, and has 840,400 employees. In 2019, the company made $280.52 billion in revenues.
The Amazon Fire TV platform has over 40 million active users. Roku, on the other hand, has 32.3 million active users. But Roku feels that it is pulling up its weight quite well against the eCommerce giant given that it is only available in 20 countries while Amazon Fire TV is available in over 100 countries worldwide.
Nvidia Shield TV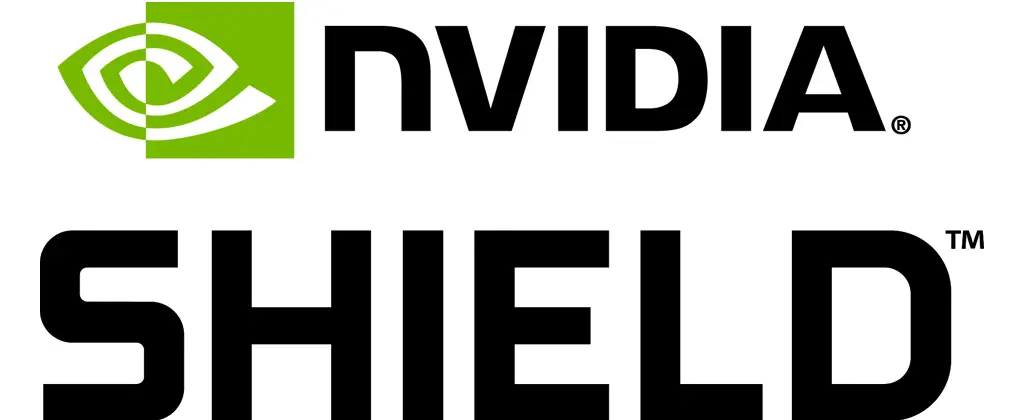 The Nvidia Shield TV is an Android TV-based digital media player launched in 2015 by tech company Nvidia. It allows users to stream content from various streaming services using apps and stream or download games from a compatible PC. Nvidia Shield TV is one of the most advanced Android TV streaming media players and comes with an in-built Google Assistant. It comes in two models- Nvidia Shield and Shield TV Pro. The company is headquartered in Santa Clara, California. As of 2019, it had 13,277 employees and a revenue turnover of $11.71 billion.
While both Nvidia Shield TV and Roku are top-notch streaming set-top boxes, Nvidia provides a more powerful device compared to Roku. It is also faster. But Roku provides a simpler user experience at almost half the price of Nvidia. 
Apple TV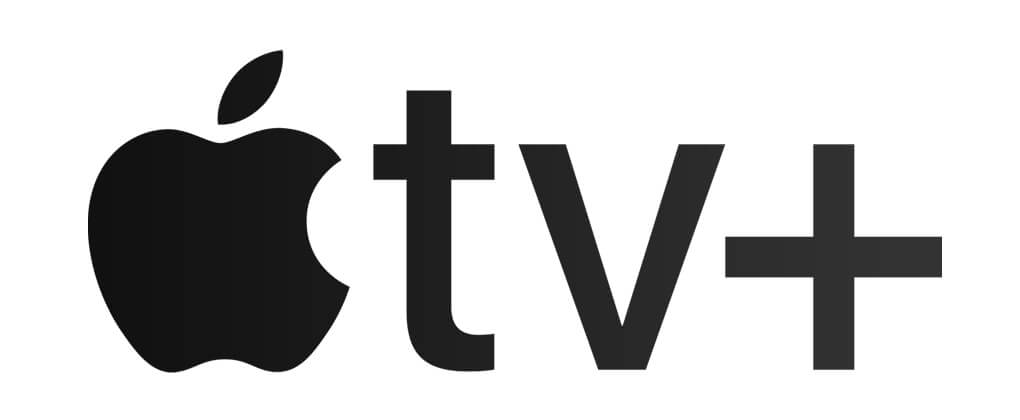 Developed by Apple, Apple TV is a digital media player and micro-console that allows users to stream audio and video content on TV. It can also be used to gain access to the screen display of certain other devices. Apple TV is controlled using an Apple TV Remote app, a Siri Remote control, or some third-party gaming controllers and infrared remotes. It was first released in 2007. Headquartered Cupertino, California, Apple has 137,000 employees and reported a revenue turnover of $260.17 billion in 2019.
Both Roku and Apple TV give users access to 4K HDR video and Dolby Atmos surround sound. But generally, Apple TV is better than Roku in every sense of the word. It has a more intuitive interface, easier setup, more complete, is faster, and offers a better user experience even for Android users. Roku only wins on two fronts- it is much cheaper than Apple TV and has a better remote control.
Humax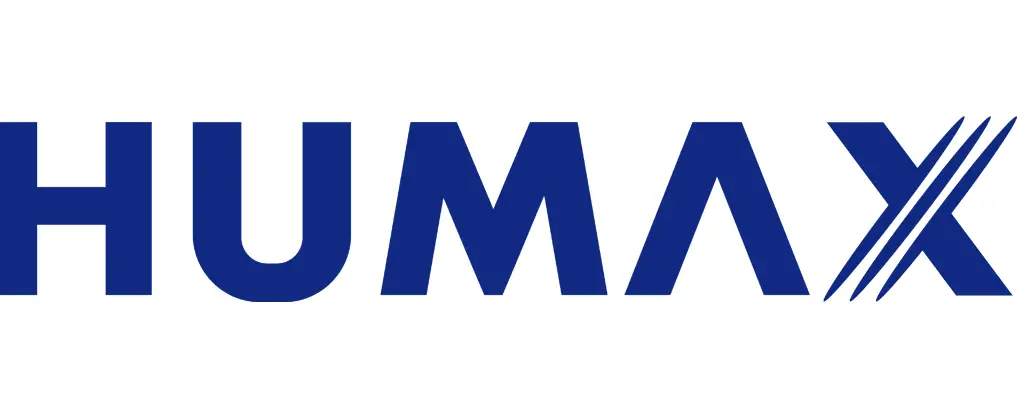 Humax is a South Korean-based consumer electronics company founded in 1989. It produces set-top boxes and digital video recorders among other consumer electronics. The company provides high-quality set-top-boxes, video gateways, and broadband gateway for about 80 broadcasting companies in around 20 countries globally. Humax also manufactures vehicle infotainment systems for automakers. As of 2019, the company had 694 employees and a revenue turnover of $1 billion.
Humax is one of the pioneers of digital satellite set-top boxes in Asia and across the world. Its markets, besides Asia, include America, Europe, Latin America, and the Middle East. At the moment, it is one of the leading set-top box manufacturers in the world. In terms of revenue, Humax is on par with Roku. It launched the Humax H3 Espresso in 2016 to take on established internet-connected streaming boxes such as Roku, Apple TV, and Amazon Fire TV.
Skyworth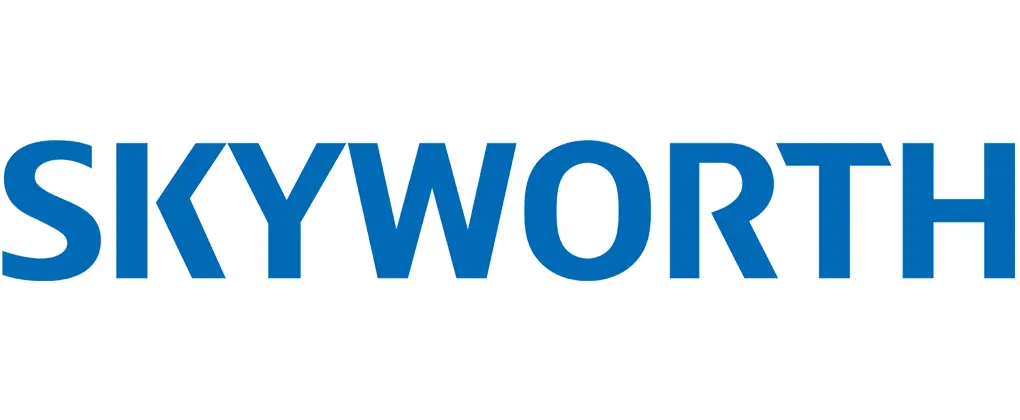 Headquartered in Shenzhen, China, Skyworth was founded in 1988 and produces digital set-top boxes, consumer electronics, display devices, network communication devices, and security monitors among other electronics. Its set-top boxes include Broadcasting, Android TV, and the RDK Platform. The company has over 40,000 employees. Skyworth reported a revenue turnover of $5.39 billion in 2019. 
Skyworth is one of the largest electronic companies both in Asia and globally. But in the set-top box industry, it plays second fiddle to Roku. Not that it seems to mind with an overall revenue that is five times higher than that of Roku.
Technicolor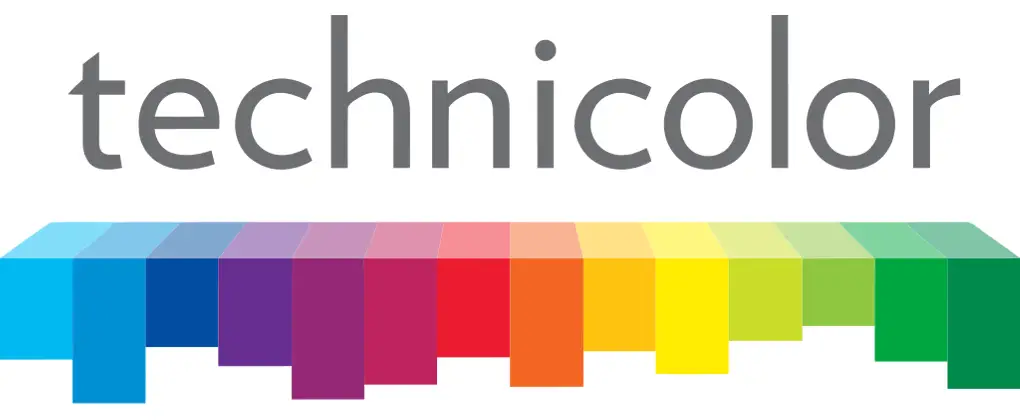 Technicolor was founded in 1893 under the name Thomson SARL. It was renamed Thomson Multimedia in 1910 before finally rebranding to Technicolor in 2010. The company is one of the leading media and entertainment companies with a wide variety of cost-effective non-DVR set-top-boxes, supplemented by HDR and 4K over cable, satellite, and IPTV networks video services. In 2015 and 2017, Technicolor acquired Cisco's television set-top box and cable modem business and LG's TV set-top box unit respectively to become one of the largest set-top-box manufacturers globally. As of 2019, it had 17,414 employees and a revenue turnover of $4.25 billion. Technicolor is headquartered in Paris, France.
Technicolor is one of the biggest players in the set-top box industry. Its revenue for 2019 was four times that of Roku. As the industry is projected to grow in the next few years, the battle for the throne between the two will only become more intense. For now, Roku has to be content with playing in Technicolor's shadows.
ABOX42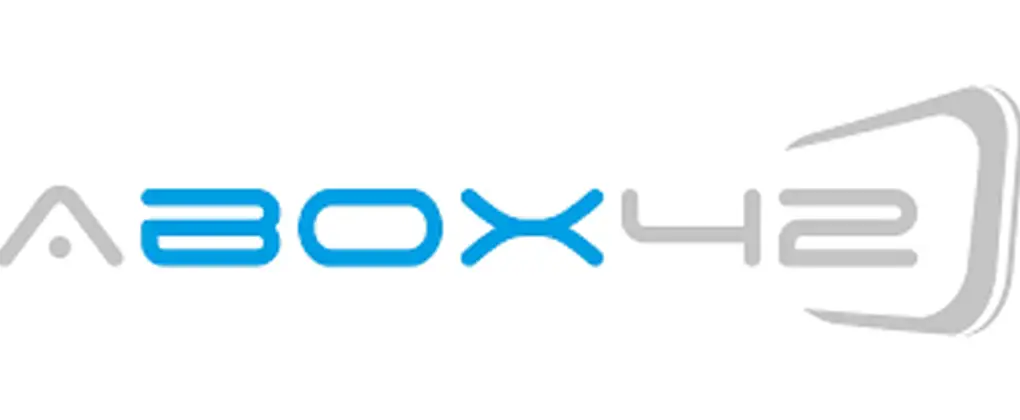 Founded in 2012 by Matthias Greve, ABOX42 is one of the leading advanced set-top-box providers. The set-top boxes are suitable for high-quality city carrier, operator, and ISP projects. ABOX42 currently handles projects for more than 30 broadcast operators across the world and deploys over 120 different TV applications and OTT services on their set-top boxes. Headquartered in Karlsruhe, Germany, the company has 53 employees and posted a revenue turnover of $10 million.
Founded only 8 years ago, ABOX42 is the latest entrant in the digital set-top-box industry. It's still growing but is far much behind compared to the other more established competitors such as Roku. Yet ABOX42 has the potential to overtake its competitors. Its cutting-edge products and services gives it an advantage. Maybe the company just needs a few years to gain its footing. Roku and the other competitors should watch their backs.
Conclusion
Roku's top 10 competitors are: Comcast, Hulu, RealNetworks, Amazon Fire TV, Nvidia Shield TV, Apple TV, Humax, Skyworth, Technicolor, and ABOX42. Together, they had a total of 1,242,191 employees. Their combined revenue for 2019 was $674.042 billion. Technicolor is Roku's biggest competitor.
Competitors Stats
| | | | |
| --- | --- | --- | --- |
| NAME | FOUNDED | HEADQUARTERS | EMPLOYEES |
| Comcast | 1963 | Philadelphia, Pennsylvania | 190,000 |
| Hulu | 2007 | Santa Monica, California | 2,900 |
| RealNetworks | 1994 | Seattle, Washington | 453 |
| Amazon Fire TV | 2014 | Seattle, Washington | 840,400 |
| Nvidia Shield TV | 2015 | Santa Clara, California | 13,277 |
| Apple TV | 2007 | Cupertino, California | 137,000 |
| Humax | 1989 | Seongnam-si, South Korea | 694 |
| Skyworth | 1988 | Shenzhen, China | 40,000 |
| Technicolor | 1893 | Paris, France | 17,414 |
| ABOX42 | 2012 | Karlsruhe, Germany | 53 |
Roku Competitor Crossword
Content from this and other articles on this website can be used as a crossword clue