Top 9 Okta Competitors and Similar Companies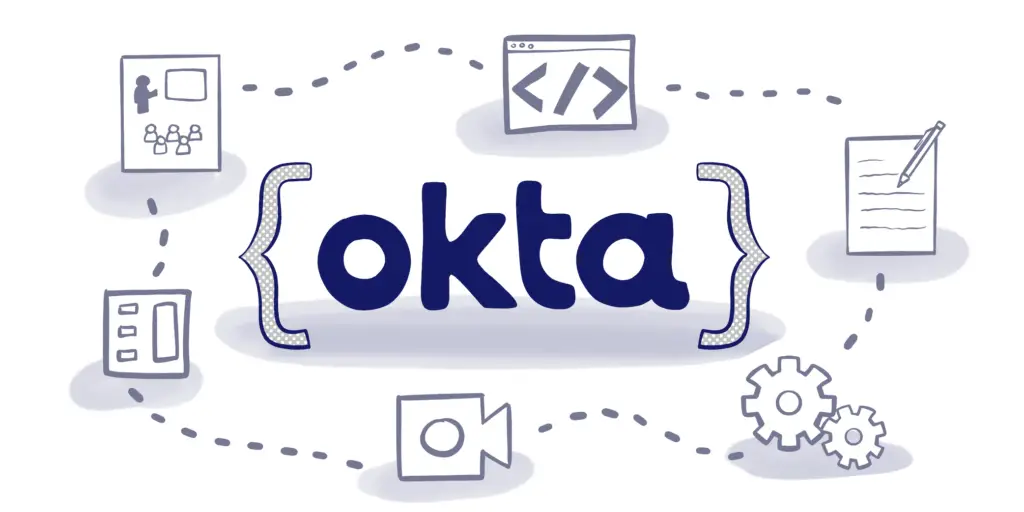 Okta is an identity and access management company located in San Francisco. It was founded in 2009, and today it is one of the world's leading companies offering authorization and authentication services. Okta operates with the help of around 5 000 employees and has thousands of satisfied customers to testify about its success and the quality of products it provides. 
How Okta Makes Money
Okta makes money by providing authentication and authorization services for employees, partners, contractors, and customers. They provide products and solutions in this field, so let's see what can Okta's customers get when registering for this company's services.
Products
Okta's products promise secure connections to the right technologies. This company's products include single sign-on, a directory that is universal for all devices and users, advanced server access controls, as well as secure API, lifecycle, and user management. Customers can also get multifactor or passwordless authentication, B2B integration, access gateway, identity governance, as well as no code identity orchestration and automation. 
Solutions
Okta's solutions include workforce identity and customer identity. Workforce identity solutions allow you to securely pursue remote work, decrease IT friction, collaborate with partners, use Office 365, and more. Customer identity solution lets you securely transition to the API, build scalable apps, protect against scammers and fraud, integrate apps, etc. 
Okta Similar Companies
Okta is a company that provides companies and their customers with identity access management services. Although they are one of the leading companies in this field, there are some competitors to Okta. Some of the biggest rivals to Okta are DUO Access, Ping Identity, TypingDNA, FusionAuth, IBM, Oracle, Atos, RSA, and, of course, Microsoft.  
Let's discuss Okta's competitors in more detail. 
DUO Security
DUO Security started out as a two-person startup in 2009 and over time it became a multimillion-dollar company. It was acquired by Cisco four years later in 2018, and it is still turning revenue of millions of dollars yearly. 
This company provides customers with access to security on all devices and in all environments. DUO security offers two-factor authentication services, so customers don't have to worry about potential threats to their companies and data. The software is easy to use and manage. 
DUO is used by many big and successful clients, such as Facebook, Etsy, Kayak, Yelp, and others. Considering their extensive client base, huge revenue, and popularity, it's safe to say that this company is one of the biggest Okta competitors.
Ping Identity 
This company was founded in 2002 in Denver, Colorado, and today, it has offices in nine more cities all around the world. Ping Identity offers many services in the authentication field, such as passwordless authentication, single sign-on, multifactor authentication, risk management, fraud detection, Web/API Access, dynamic authorization, and more. 
Some prominent customers this company serves are Bentley, Canon, HP, Tesco Bank, and Chevron. In fact, more than fifty of the Fortune 100 use Ping Identity's services. This, along with the number of products and solutions this company offers, makes it one of the biggest competitors of Okta.
TypingDNA
TypingDNA is a New York-based software company specializing in innovative authentication services. The customers can forget about typing SMS codes or installing suspicious programs on their computers. TypingDNA lets customers continuously authenticate simply by typing four words. The typing biometrics analyze the way a person types – the movement of hands, speed, and the amount of time it takes to move between the keys. 
Although a much smaller company than Okta, TypingDNA is innovative and easy to implement and use. It is expected to grow in the next years, and it wouldn't be surprising if it becomes a better and preferred choice over Okta in the future. 
FusionAuth
FusionAuth is another software company dedicated to providing customers with easy-to-use authentication and authorization services. They offer multifactor authentication, passwordless authentication, as well as a single sign-on option, and threat detection. This software works on any platform and in any framework, and customers can also utilize the fast-path installation offered on their website. It is made by developers for developers.
FusionAuth is still a small company, but given the success, it has had so far, it's certain it will be growing more and more in the future. This is what can make it one of the competitors of Okta very soon. 
IBM
IBM is another huge company offering identity and access management solutions. This company's modern software secures user access, allows a single sign-on option for every device, offers threat protection, and deploys multifactor authentication. 
This corporation has hundreds of thousands of employees, numerous offices all around the world, and annual revenue of nearly 60 billion dollars. All of the numbers indicate that IBM is a much larger company than Okta, so Okta will need to do a lot better to match these parameters. However, we should take into consideration that IBM offers a lot more products and services than Okta does, so the numbers don't come only from the area of identity and access management.
Oracle
This company is one of the largest software companies in the world. Oracle offers numerous products and solutions to its customers, including access management solutions. This software promises high-security, low-risk, end-to-end single sign-on, and multifactor authentication.
With more than 40 billion dollars in yearly revenue and over a hundred thousand employees, Oracle has grown to become one of the most sought software companies by customers. It is difficult to compete with that, so Okta certainly has a serious rival in Oracle.
Atos
Atos was founded in 1997, and today it has over 10000 employees, offices in 71 countries, and annual revenue of more than ten billion dollars. 
This company specializes in computers and information technology, digital consulting, cybersecurity, and more. Evidian Identity and Access Management system is Atos' software that ensures that people get access to the right resources at the right time. Customers can expect user-friendly, risk-free, and passwordless access. 
More than 90 organizations and 5 million people in various industries all around the world use Evidian, so it is evident that this software poses competition to Okta.
RSA
RSA stands for the initials of three MIT mathematicians, Rivest, Avish, and Adleman, who invented a cryptosystem used for the secure transmission of data. RSA is today focused on the management of access and identity in four industries – energy, financials, governments, and healthcare. This company offers products in the cybersecurity niche, such as risk-based multifactor and passwordless authentication, single sign-on option, and more. 
RSA reports annual revenue of more than a billion dollars. This is made possible by over 2000 employees all over the world. Although its revenue is smaller than that of Okta, RSA is still considered one of Okta's competitors. It has over 12000 customers and more than 25 million enterprise identities. 
Microsoft
There probably isn't a person in the world with Internet access that hasn't heard about Microsoft. It is the largest software corporation in the world, and nearly 1.5 billion computers use Windows 10 and 11 monthly. 
Microsoft's Identity and Access solutions offer authentication and secure risk-adaptive policies concerning access and unified identity management, all without compromising user experience. 
Over 400 million people use Microsoft Identity and Access solutions monthly. Partially due to the popularity of the company itself, and surely because of the qualities of services this corporation provides, numerous people opt for Microsoft's services every day. This undoubtedly makes Microsoft the biggest competitor of Okta. 
Conclusion
Okta is a successful and huge company that specializes in access and identity management, among else. Although it reports annual revenue of more than a billion dollars and employs more than 5000 people, it still has several big competitors. Okta's biggest competitor is the software giant Microsoft. Some other companies that can be considered Okta's rivals are DUO Access, Ping Identity, TypingDNA, FusionAuth, IBM, Oracle, Atos, and RSA.