Top 5 Louis Vuitton Competitors In 2023
Louis Vuitton Malletier is a French fashion company that specializes in luxury retail and designer products. The French company was founded by Vuitton in 1854 as a trunk design and producer. Louis Vuitton is a household name, especially among high-class fashionistas, and for good reason. The French company has maintained the quality and class of their designs despite the modernity of today's fashion. When Louis Vuitton says that their products are hand-made, they are hand-made. As of 2019, Louis Vuitton raked in an impressive total of US$38 billion.
| | |
| --- | --- |
| COMPANY NAME | Louis Vuitton |
| FOUNDED | 1854 |
| HEADQUARTERS | Paris, France |
| SIC CODE | 5651 |
| STATUS | Private |
| INDUSTRY SECTOR | Fashion |
| EMPLOYEES | 121,000 |
| TRADING SYMBOL | N/A |
Louis Vuitton similar companies:
Chanel, Prada, Coach, Fendi, Versace, Hermes, Gucci, Burberry, and Cartier.
How the company makes money
The French company was the most valuable luxury brand in the world last 2019. If there's one thing that people can say true about today's designer brands and their triviality, complete silence will fill the room for Louis Vuitton. The French company is exquisite and meticulous with the quality of their craft. Being the world's most valuable luxury brand, Louis Vuitton's marketing has always been a key factor in their success.
Fashion
The fashion industry is one of the biggest business sectors in the world. As of 2018, the fashion industry was worth US$1.3 trillion worldwide and with the introduction and modernity of e-commerce, boomed in even more popularity, accessibility and global attention. The market for clothing and apparel has never before been this competitive and diverse.
Louis Vuitton has come a long way from their origins, 166 years later and the French company has adjusted to the times seamlessly. Their online stores are top-class and of course their retail stores bustle with customers.
Chanel
Chanel is a private French company that was founded in 1909 by Gabrielle Chanel to sell hats and head-wear. The French company is a luxury brand that specializes in designer fashion, luxury products and accessories. As of 2019, the French company generated US$11 billion in sales all across the world.
The French company has a workforce of about 25,000 employees with an international presence around the world. Chanel currently operates only 310 stores, outside of the multi-brand stores that they are also sold. The French company is best known for their ready-to-wear culture and exquisite fragrances.
Chanel is one of the most expensive designer brands in the world and is more expensive than Louis Vuitton, though LV also has its share of expensive products. Ultimately what separates the two is that Chanel offers a much more expensive and fancy take on their design, whereas Louis Vuitton is more care-free, reserved or traditional.
Hermes
Another French company, Hermes International is a fashion company that focuses on luxurious and high fashion products. The French company was founded in 1837 by Thierry Hermes to create harnesses and bridles for horse carriages. Hermes didn't have the easiest ride throughout history, but 180 years later their brand has become among the most valuable luxury names in the industry.
Hermes currently operates with over 14,000 employees which is an impressive number of workers considering their total revenue for 2019 was US$7.7 billion. With over 240 stores worldwide, the French company retains their 3rd spot on the most valuable luxury brands in the world.
Like Chanel, Hermes is also incredibly expensive, with bags that reach up to thousands of dollars. However much to their credit, a lot of customers do stick by the quality that Hermes delivers. Hermes limits their production so as to not meet customer demand, but Louis Vuitton behaves otherwise giving LV more sales. 
Gucci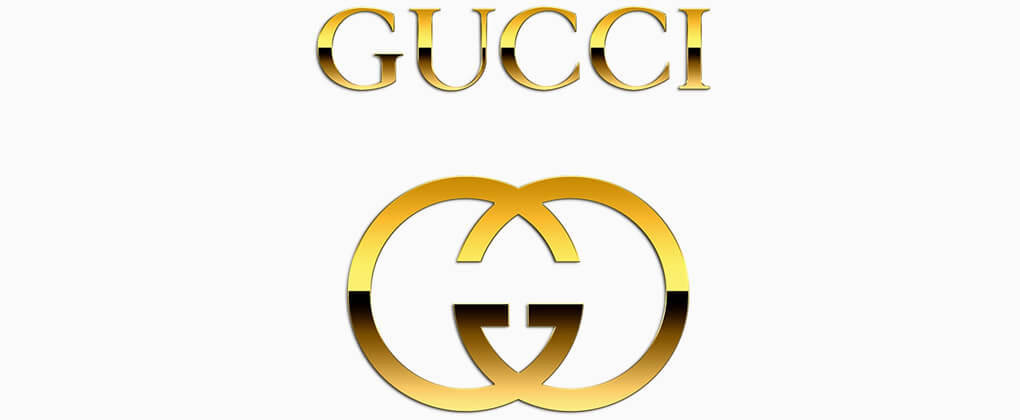 Gucci is an Italian fashion luxury brand and is perhaps the most male-oriented company in this list. The Italian company was founded by Guccio Gucci in 1921 to sell classic leather goods. Gucci impressively only has 947 employees, an incredibly impressive number considering their company is worth US$10.8 billion in revenue. 
The Italian company operates more than 550 stores worldwide and is among the world's most valued luxury brands. Gucci has always been a successful brand, but over the past 5 years with creative director Alessandro Michele's leadership they have grown incredibly in popularity and sales. 
Millennials and the Gen Z demographic are obsessed over Gucci's brands and products. Their designs speak boldly of their brand and the bright colors have been a staple of their fashion. Gucci caters to a lot of high-class and expressive young individuals, while Louis Vuitton has remained classy and traditional; a trade-off they are clearly winning.
Burberry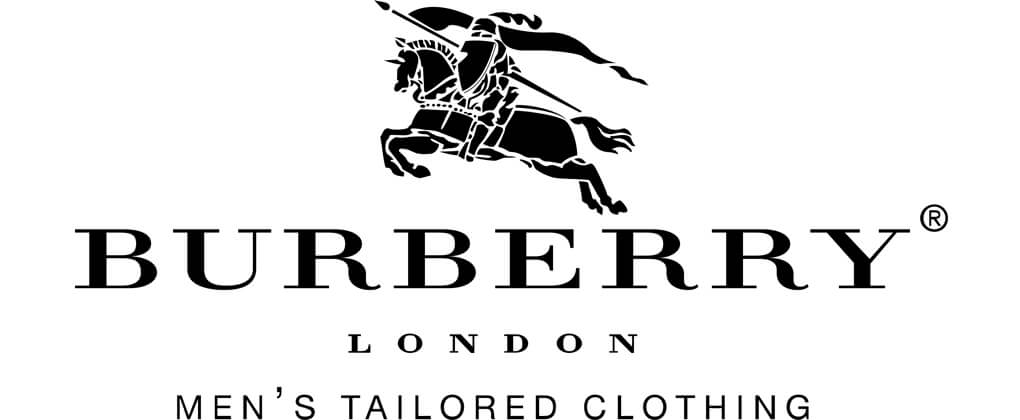 The Burberry Group is a British luxury fashion company that has also been around for over 150 years. The British company was founded in 1856 by Thomas Burberry to sell outdoor-wear. As of 2019, Burberry earned a total revenue of US$3.5 billion with the help of their 9,800 employees.
The British company has a high market for men and women's outdoor wear, scents, sunglasses, cosmetics, dresses, and other products. With a presence of over 51 countries worldwide, Burberry has 475 operational stores as of 2019. The British company is one of the most valued designer brands in the world but sells their products at relatively cheap prices compared to their competitors.
Burberry's audience has been catered very well to the middle and upper-class demographic, offering styles that aren't extravagant yet class. Louis Vuitton is clearly the leading brand with more sales and higher prices, but Burberry does a good job with its market.
Cartier
Inherited in 1847 by Frenchman Louis-Francois Cartier after taking over the workshop of his master, Adolphe Picard. The French brand is a wealthy conglomerate of luxury goods, design and primarily, jewelry. As of 2019, the French company generated a total revenue of an estimated US$9 billion.
Cartier has always been big in the Jewelry business, their taste and design have been among one of the top class. The French company operates over 200 stores and has a presence in over 125 countries, cementing their name as one of the best Jewelry companies in the world. Their watches are also relatively cheap compared to their competitors.
Although Cartier is primarily a jewelry centered business, Louis Vuitton and Cartier have always competed with each other's markets. Cartier offers handbags for women, while Louis Vuitton also sells their Emprise watches among other accessories.
Conclusion
The top 5 Louis Vuitton direct competitors are: Chanel, Hermes, Gucci, Burberry, and Cartier. Together these companies employ 47  thousand people worldwide, with Louis Vuitton employing 121 thousand people and ranked 1st among Louis Vuitton Top 5 competitors. The top 5 competitors average 9 thousand employees. 
COMPETITORS STATS
| | | | |
| --- | --- | --- | --- |
| NAME | FOUNDED | HEADQUARTERS | NO. OF EMPLOYEES |
| Chanel | 1909 | Neuilly-sur-Seine, France London, United Kingdom | 20,000 |
| Hermes | 1837 | 24 Rue du Faubourg Saint-Honoré – 75008 Paris, France | 14,000 |
| Gucci | 1921 | Florence, Tuscany, Italy | 947 |
| Burberry | 1856 | London, England, UK | 9,800 |
| Cartier | 1847 | Paris, France | 2,500 |
LOUIS VUITTON Competitor Crossword
Content from this and other articles on this website can be used as a crossword clue