Top 7 Gartner Competitors in 2023
Gartner is an immensely popular name among business circles for providing valuable advice regarding IT, finance, legal, marketing, communications, etc. Established in 1979 by its namesake, Gideon Gartner, in Stamford, CT, the organization started off as a private company only to be made public within a year. It shifted from public to private and back to the public in the span of the next three years, but its services had barely been affected by those unforeseen transitions.
Did you know that the term Supranet was first coined by Gartner? For those of you who are yet unaware, Supranet defines the correlation between the physical and virtual worlds and is an integral part of the Internet of Things (IoT). Apart from finding innovative ways to get things done, Gartner has also absorbed quite a few of its competitors over the years to become one of the giants in the trade.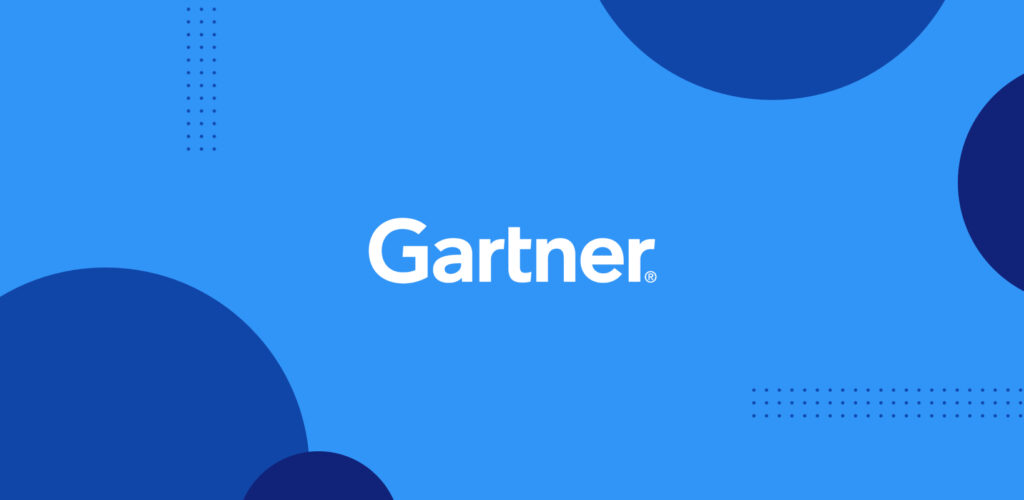 Today, Gartner provides its services worldwide with the aid of its more than 16,000 employees. Its revenue is a little more than $4 billion, which is quite a lot considering that it targets only well-established firms in the market. There are only a few who can ably compete with such a large, global company like Gartner, but before we delve into those, let us take a brief look at the firm.
| | |
| --- | --- |
| Name | Gartner, Inc. |
| Founded | 1979 |
| Headquarters | Stamford, CT |
| SIC Code | 7371 |
| Status | Public S&P 500 Component (NYSE) |
| Industry Sector | Research and Advisory Services |
| Employees | 16,724 |
| Trading Symbol | NYSE: IT |
Gartner's similar companies:
Nielsen Holdings, Alliance Data, Forrester, International Data Corporation, eMarketer, Strategy Analytics, Parks Associates.
Who is Gartner's Biggest Competitor?
The biggest competitor of Gartner is Nielsen Holdings. It is the most recognized name on the list and has almost always lived up to the standards that it sets. It is also one of the oldest companies in the market with its foundation laid in 1923 by its namesake, Arthur C. Nielsen Sr. It was in the year 2015 that Nielsen N.V., the Dutch company was successfully merged with Nielsen Holdings plc.
How Gartner Makes Money
Gartner makes money like most other research and advisory firms. It has a host of trade analysts under its wing who conduct in-depth research into a particular company's market and compile their results into organized reports. These reports are then sold to the company in question (Gartner's client) for a preset or custom price.
Gartner also makes money by providing consulting services and advice to the company regarding its business model or other such technicalities. Furthermore, it is known to organize and manage technology events as well for the benefit of its clients. Their services are usually dispensed on a subscription basis, but the rates of those subscriptions may vary according to the business.
Industry – Research and Advisory
Research and advisory services imply those services which provide information to businesses regarding the reigning market conditions and advise them regarding the steps that need to be taken to make their business flourish. It is basically an intelligence gathering and compiling job that allows a company to make greater profits in the long run.
Thus, whenever a business thinks of investing in a particular market, it hires the research and advisory services of Gartner to help analyze the history of the platform and its possible future fluctuations. Gartner's analysts then go through the available data and dive into the industry specifics of the venture to determine its financial viability. This research is presented to the business/client in the form of a thorough report, which also contains valuable insights about the action that needs to be taken.
Industry – Consulting Services
Consulting services about market and finance is a pretty broad area of expertise. Where a financial analyst provides focused and targeted research regarding a particular financial aspect of an investment, a financial consultant displays a broader picture of the company's finances to the client. Thus, consultancy services involve depicting the general financial condition of a business and providing the probable solutions to resolve any inadequacies.
Companies hire Gartner's consulting services whenever they need to analyze their overall financial conditions without going in too deep. Consultants under Gartner's employ then assess the financial status of the business and provide all the necessary data along with their personal insights to improve the condition if needed.
Competitor – Nielsen Holdings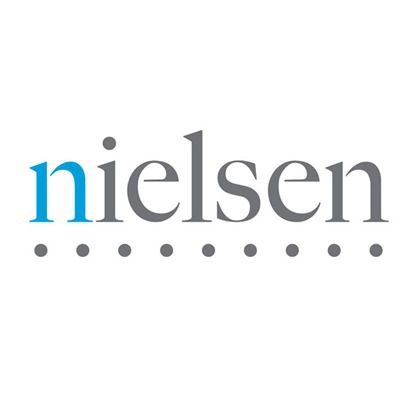 Nielsen is a data and market measurement media company that tries to understand the needs of an audience, targeted or general, for the sake of its clients. The company was founded by Arthur Nielsen on August 24, 1923. Did you know that Arthur was the one who invented a unique way to calculate comparative sales data that transformed the concept of 'market share' into a practical management tool? This approach laid the foundation of his company and helped him reach greater heights in the fields of finance and media.
Today, Nielsen Holdings plc has made its presence known in over 100 countries with its headquarters being in New York, NY. The company reportedly has a whopping 44,000 employees worldwide! It also holds an elite client network under its domicile. James Attwood is Nielsen's current chairman and David Kenny is its CEO.
Industry – Media Market Research
Media market research is that branch of market research that analyzes the behavior of the audience for all kinds of media portals. Nielsen's analysts cover a wide range of media circles, judging each and every facet of human reaction to any particular genre and assessing its overall profitability in the market. In short, Nielsen predicts what the masses want to watch at any point in time.
While Gartner is into hardcore finance, Nielsen's expertise lies in the media market. But the work procedures of both the companies are quite similar. However, since Nielsen is older and more experienced than Gartner, its client base is also larger. Hence, its revenue of $6.2 billion is higher than that of Gartner (around $4.2 billion).
Competitor – Alliance Data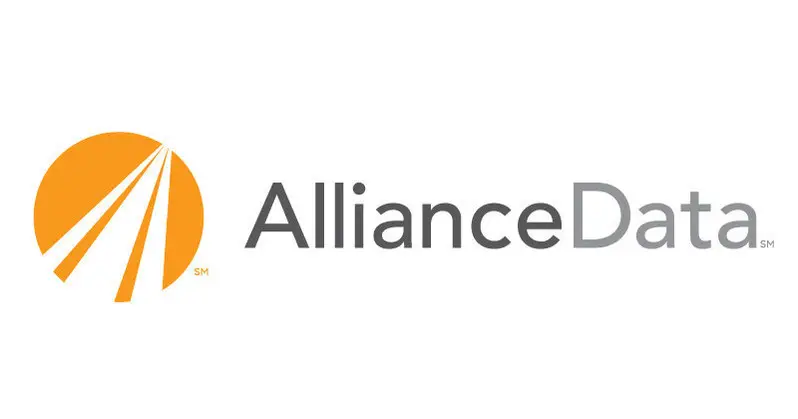 Alliance Data Systems Corporation is an S&P 400 company that provides loyalty and marketing services. It was founded on April 22, 1983, with its headquarters currently being in Columbus, OH. It may be a surprise to some to know that Alliance Data wasn't established as an independent company. It emerged from the collaboration of two different operations of different companies – the credit card processing sector of JC Penney and the credit card bank section of The Limited.
Presently, Alliance Data provides its services to the US and Canada, with its major offering being air miles. Its loyalty programs consist of several other benefits for participants, which has made the company one of the best ones in its niche.
Industry – Loyalty Marketing Services
Research is a small part of this industry, for it focuses more on the loyalty factor of its client's customers. Alliance Data targets consumer-based companies and helps them grow with a loyalty program for their potential customers. The rewards of this program include air miles which can be used for traveling anywhere in the US and Canada.
While Alliance Data doesn't directly compete against Gartner, what with their marketing niches being different, but their core workings are similar. This makes Alliance Data a formidable entity because of its loyalty programs since Gartner doesn't provide those. The revenue of Alliance Data is somewhere around $7.7 billion.
Competitor – Forrester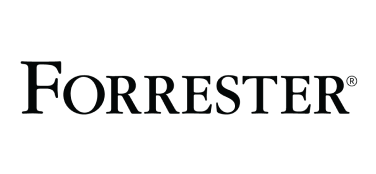 Forrester is a research and advisory firm that focuses on the IT sector. It was established in July 1983 by its namesake, George Forrester Colony, in Cambridge, MA. He is currently the chairman and CEO of the firm. It took the company 13 long years to make its shares publicly available (the shares were off a staggering number as well!).
An interesting fact about Forrester – it was the pioneer of the customer-driven strategy that sorted people depending on their age. Presently, Forrester is an international institution that caters to businesses in North America, Europe, and the Asia Pacific.
Industry – Research and Advisory Services
Similar to Gartner, Forrester provides research and advisory services to its clients, understanding their requirements, conducting a thorough analysis of the market, and providing the results in a nicely documented format. However, due to Forrester's limited reach and relatively late entry into the industry, it presently amasses a yearly revenue of $460 million, much less than that of Gartner.
Competitor – International Data Corporation
International Data Corporation (IDC) is another company similar to Gartner that provides research and advisory services, only to a larger number of sectors. It covers not only information technology but also the telecommunications and consumer technology sectors. IDC is a part of the International Data Group (IDG) which was founded in 1964 by Patrick Joseph McGovern.
Curiously, one of Patrick's children is named Elizabeth McGovern, though he has no relation to the famous '80s actress, Elizabeth McGovern! That being said, Patrick Joseph McGovern was his own man, a well-known billionaire, and a beloved father.
Industry – Research and Advisory Services
While IDG comprises work in the widespread technology media, events, and research sector, its subset, IDC, is primarily into research and advisory services. IDC helps a business expand by advising it to invest in the right place. This advice comes from their proficient data analysts who assess the profitability of a venture and proclaim their verdict in the form of an elaborate report. 
IDC's revenue, with a little bit of boost and thanks to its parent company, IDG, is a wholesome $3.8 billion. Thus, it competes head-to-head with Gartner.
Competitor – eMarketer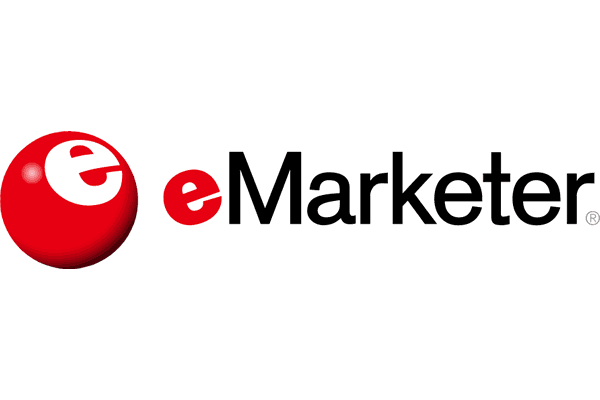 eMarketer is a market research firm that depends entirely upon its subscriptions. It is a relatively new company given that it was established in 1996 by a lesser-known businessman, Geoff Ramsey. Geoff is not as popular as his company because it was recently acquired as a subsidiary by Axel Springer for $242 million; an intelligent move that made the latter more famous in the annals of market research.
Industry – Market Research
eMarketer is a private independent market research company that provides unbiased and well-sourced data to its clients. It taps the changing trends within advertising, marketing, commerce, and media sectors to dole out exclusive analytical data and contextualized information to its subscribers. The research conducted between its 200-odd employees is vast and thorough. eMarketer's revenue is somewhere around $31 million, far lesser than Gartner.
Competitor – Strategy Analytics

Strategy Analytics is primarily into market research for helping its clients build defensive strategies in complex technology trades. It collects data from trusted sources and gives out results along with carefully structured insights and solutions. Strategy Analytics was founded in 1968 and is presently based in Boston, MA.
Industry – Market Research
While Strategy Analytics may be a relatively small-timer in the market research trade, it has the potential to make it big. It has a global reach and it helps plan the entire lifecycle of a business from scratch! Its revenue is currently around $20 million, so it's not much of a threat to Gartner, but it definitely would be in the near future.
Competitor – Parks Associates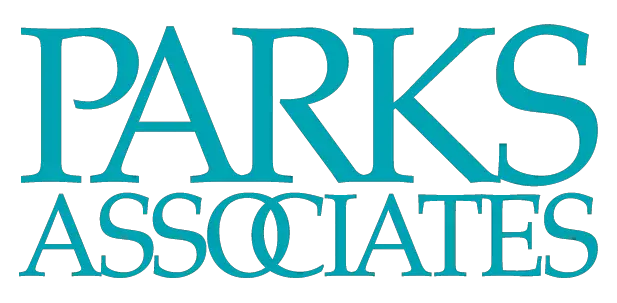 A market research firm founded in 1986 in Addison, TX, Parks Associates is a reputable company that focuses more on the quality of its reports than on increasing its revenue. Its business model depends upon keeping the existing clients happy, thus paving the way for additional clients if possible. It also deals in consulting services especially for startups in the consumer technology niche.
Industry – Market Research
Parks Associates helps businesses reach their full potential by providing them with the necessary investment reports for the purpose of expansion. Consumer technology is its main focus, but it doesn't reject a business just for its niche. The latest annual revenue of Parks Associates is around $25 million.
Conclusion
The Top 7 Gartner's Competitors: Nielsen Holdings, Alliance Data, Forrester, International Data Corporation, eMarketer, Strategy Analytics, Parks Associates. Inclusive of Gartner's revenue, their cumulative contribution to the market research industry is around $22.5 billion, and when it's between just about 85,000 employees in total, it is definitely a commendable feat!
Competitor's Stats
| | | | |
| --- | --- | --- | --- |
| Name | Founded | Headquarters | Employees |
| Nielsen Holdings | 1923 | New York NY, US | 43,000 |
| Alliance Data | 1983 | Columbus OH, US | 20,000 |
| Forrester | 1983 | Cambridge MA, US | 1795 |
| International Data Corporation | 1964 | Needham MA, US | 3000 |
| eMarketer | 1996 | New York NY, US | 300 |
| Strategy Analytics | 1968 | Boston MA, US | 150 |
| Parks Associates | 1986 | Addison TX, US | 43 |
Gartner Competitor Crossword
Content from this and other articles on this website can be used as a crossword clue