Top 10 Fedex Competitors In 2022
FedEx (known as Federal Express up to 2000) is a multinational delivery services company based in the United States. It has its headquarters in Memphis, Tennessee. FedEx is reputed for its overnight shipping services. It pioneered the package tracking system that could provide real-time updates on the location of a package. The system is widely used in the industry now. Frederick W. Smith, a Yale Business School graduate, founded the company in 1971. It became the first American company (in 1983) to post $1 billion in revenues without mergers or acquisitions in its first decade. With 239,000 employees worldwide, FedEx had a revenue turnover of $69.7 billion in 2019. It has operations in over 220 countries.

| | |
| --- | --- |
| Name | FedEx Corporation |
| Founded | 1971 |
| Headquarters | Memphis, Tennessee |
| Sic code | 4513 |
| Status | Public |
| Industry sector | Courier |
| Employees | 239,000 |
| Trading symbol | FDX |
FedEx similar companies:
UPS, DHL, Kuehne + Nagel, XPO Logistics, Purolator, CEVA Logistics, GLS, DPDgroup, YRC Worldwide, and DB Schenker.
Who is Fedex's biggest competitor
The biggest competitor of Fedex is UPS, the world's leading delivery service with 36% of market share, followed by Fedex with 28%. Founded in 1907 in the US, UPS operates in 220 territories making 5.5 billion deliveries a year. It has 495,000 employees and in 2019, it reported $74 billion in revenues. Fedex employs 239,000 people in 220 countries and its revenues reach almost $70 billion.
How FedEx Makes Money
FedEx primarily delivers packages around the world. It delivers documents and goods to both individual customers and businesses in 220 countries. The company makes more than 15 million shipments each day. It earns revenue from four primary business segments-  FedEx Express, FedEx Ground, FedEx Freight, and FedEx Services.
FedEx Express
The FedEx Express business segment is headquartered in Memphis with regional headquarters in Miami, Dubai, Brussels, Toronto, Hong Kong, and Hoofddorp. The segment covers ground and air express delivery services for time-sensitive packages around the world. In 2019, FedEx Express brought in $37.3 billion in revenues.
FedEx Ground
Headquartered in Pittsburgh, Pennsylvania, this segment handles B2B and convenient residential delivery services through FedEx SmartPost and FedEx Home Delivery. These services are only available to North American customers. FedEx earned $20.5 billion in this segment in 2019.
FedEx Freight
FedEx Freight covers the whole of the US, Mexico, Puerto Rico, Canada, and the Virgin Islands. It also has its headquarters in Memphis. Depending on a customer's shipping needs, FedEx Freight provides a number of less-than-truckload (LTL) options. The segment generated $7.6 billion in revenues in the past year.
FedEx Services
FedEx Services provide technology integration to meet the customer's needs. Products in this segment include sales and marketing, customer support, solutions design, networking expertise, eCommerce, data management, and IT services. Memphis hosts the segment's headquarters. FedEx Services brought in $1.7 billion in revenue.
The company also operates FedEx Office (headquartered in Dallas) and FedEx Logistics (Memphis). FedEx Logistics provides trade management data and tools, customs brokerage, cross-border e-commerce technology services, specialty transportation, and supply chain solutions. FedEx Office provides printing and shipping services.
UPS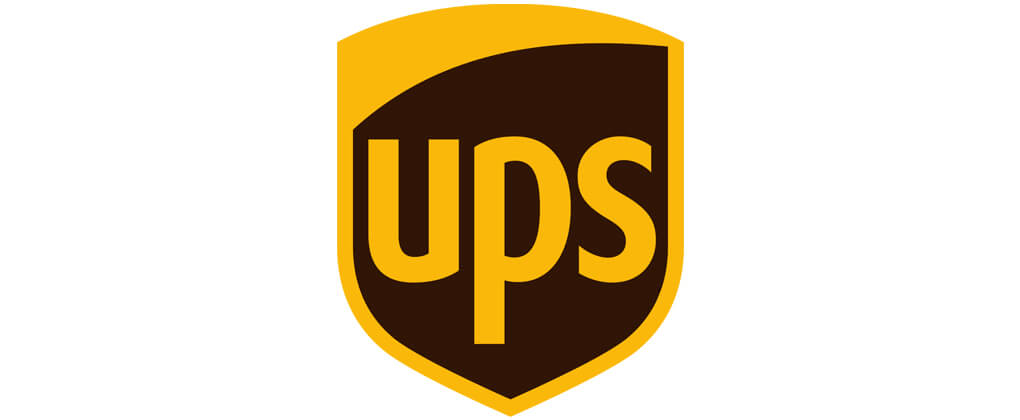 James Casey and Claude Ryan founded United Parcel Service (rebranded to UPS in 2003) in 1907 under the name American Messenger Company. The business was founded with a $100 loan. Started in Seattle, Washington, the company moved its headquarters to New York City in 1930 before finally moving to Georgia, Atlanta. The company operates in more than 220 countries across the world making about 5.5 billion deliveries each year. It has about 495,000 employees and posted a revenue turnover of $74.1 billion in 2019.
FedEx and UPS are two of the biggest courier services in the US and globally. They all offer both domestic and global delivery services. But UPS primarily focuses on domestic ground package deliveries while FedEx is more recognized for overseas air express freight. But UPS just edges out FedEx in terms of revenue.
DHL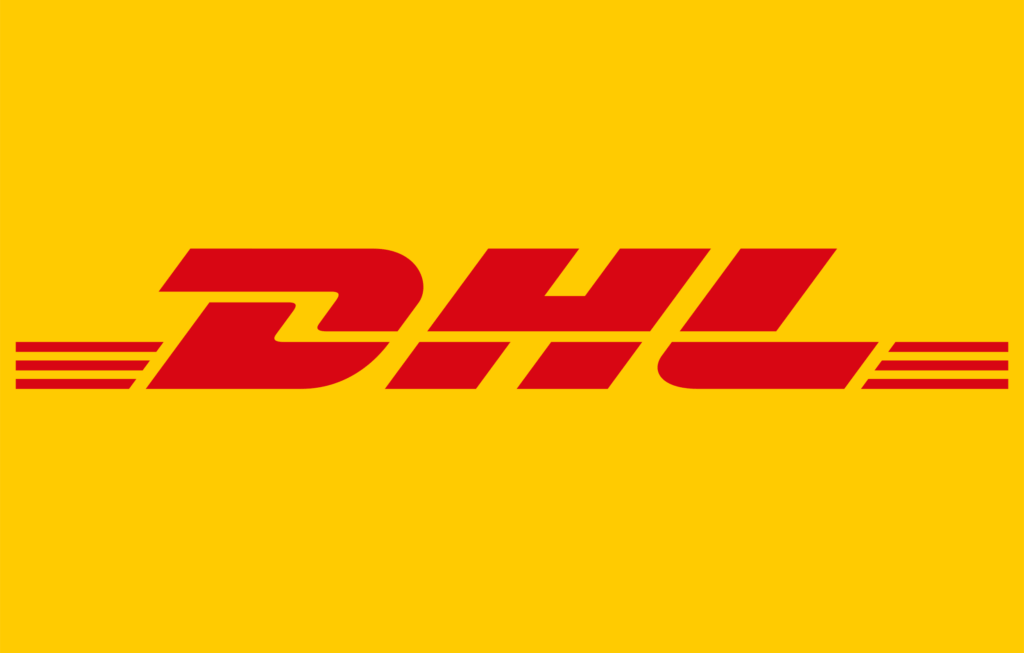 DHL was founded by Dalsey, Hillblom, and Lynn in 1969. They were based in San Francisco, California. By the late 1970s, DHL had expanded its services throughout the world. The company became a division of the Deutsche Post in 2002. With around 380,000 employees, DHL makes more than 1.58 billion deliveries each year. The company has its headquarters in Bonn, Germany. DHL operates the following units: DHL Express, Post and Paket Deutschland, DHL Freight, DHL Global Forwarding, DHL eCommerce, and DHL Supply Chain. Its revenue for 2019 was $70.4 billion.
DHL and FedEx go toe-to-toe in the courier industry even in terms of revenue generation. But DHL has better brand recognition on the global stage compared to FedEx. The company also offers cheaper rates than its American counterpart. But it has limited brand recognition in the United States.
Kuehne + Nagel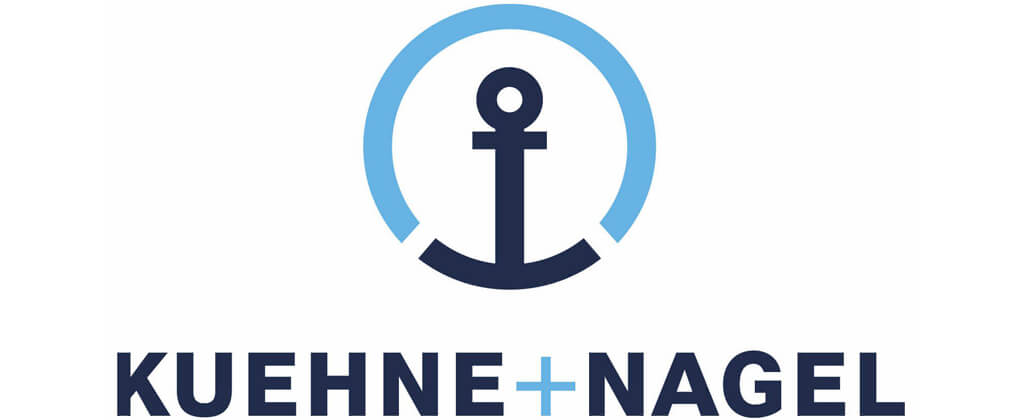 August Kuehne and Friedrich Nagel founded the company in 1890 in Bremen, Germany, as a freight forwarding business. It has since evolved into one of the leading logistics companies in the world. The company accounted for almost 15% of the global freight business. Headquartered in Schindellegi, Switzerland, Kuehne+Nagel has 1,395 offices in 109 countries around the world. It serves around 400,000 customers. Kuehne+Nagel employs 83,161 people. Its revenue turnover for 2019 was $26.2 billion.
Kuehne+Nagel primarily focuses on freight forwarding. This means that, to a large extent, the company depends on global trade. When global trade declines, its revenue dwindles and vice versa. But the global trade is increasingly shifting to eCommerce and with it an increase in B2C deliveries. That may be one of the reasons why FedEx earns more revenue than it.
XPO Logistics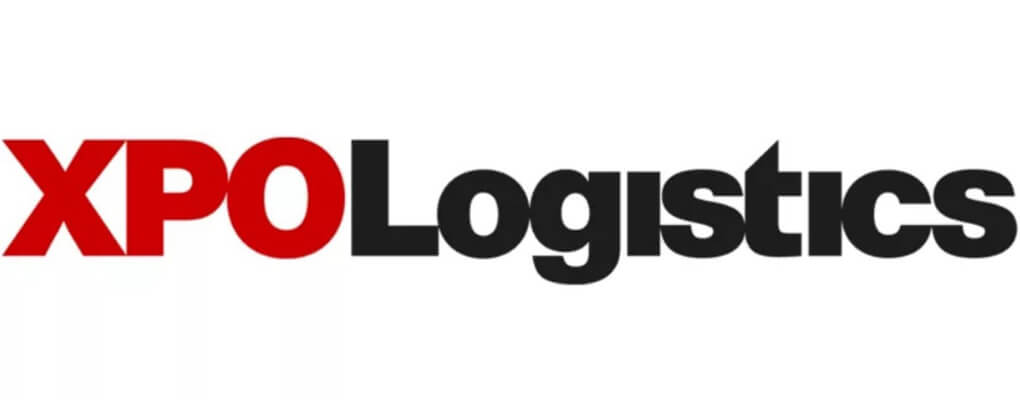 The American multinational logistics company was founded in 1989 by Michael Welch and Keith Avery. It changed its name from Express-1 Expedited Solutions to XPO Logistics in 2011. XPO Logistics earns its revenue from the provision of transportation and logistics services to about 50,000 customers in 30 countries around the world. The company has its headquarters in Greenwich, Connecticut, with Lyon hosting its European headquarters. XPO Logistics has 100,000 people in its employment. Its revenue for 2019 was $16.6 billion.
Between 2013 and 2018, XPO Logistics was on a massive growth trajectory. Then it unexpectedly lost a major customer (believed to be Amazon) and it went on a downward spiral. The company spent a better part of 2019 recovering from the hard hits it took in the previous year. While it cannot compete with FedEx in terms of revenue at the moment, FedEx would want to be wary of a rival that went from a revenue of $150 million (2011) to $16.6 billion in just 8 years.
Purolator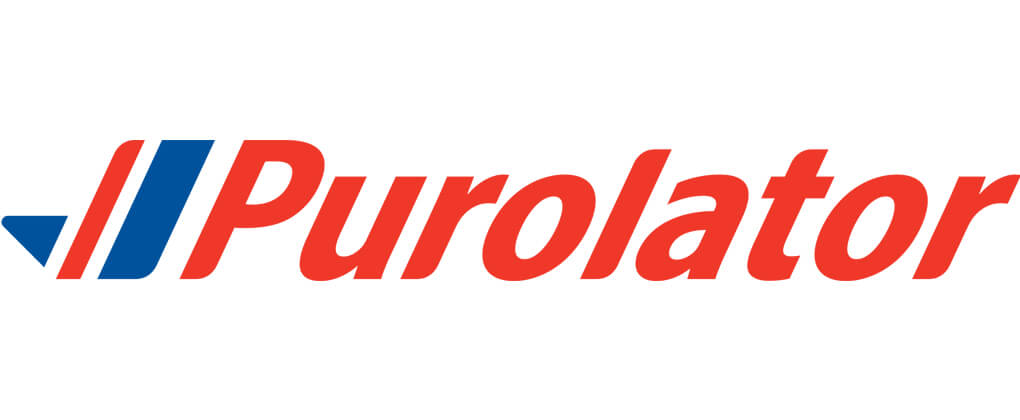 Purolator was founded in 1960 in Eastern Canada. Canada Post owns a majority stake in the company with 91% shareholding. Rainmaker Investments Ltd. holds a 7% stake in the company with the remaining 2% owned by others. Purolator primarily operates in Canada. Its subsidiary, Purolator International, handles its delivery services in the United States and other territories outside of Canada. The company earned $1.9 billion in revenue last year. It has over 12,000 employees. Its headquarters is in Mississauga, Canada.
Purolator is mostly run by the government through Canada Post. This means that its primary focus is on the domestic market. FedEx, on the other hand, is a private firm with its eyes set on the global market. This is a fight Purolator losses even before it begins, and the revenues of the two companies demonstrate that. But for its trouble, Purolator is a force to reckon in its backyard.
CEVA Logistics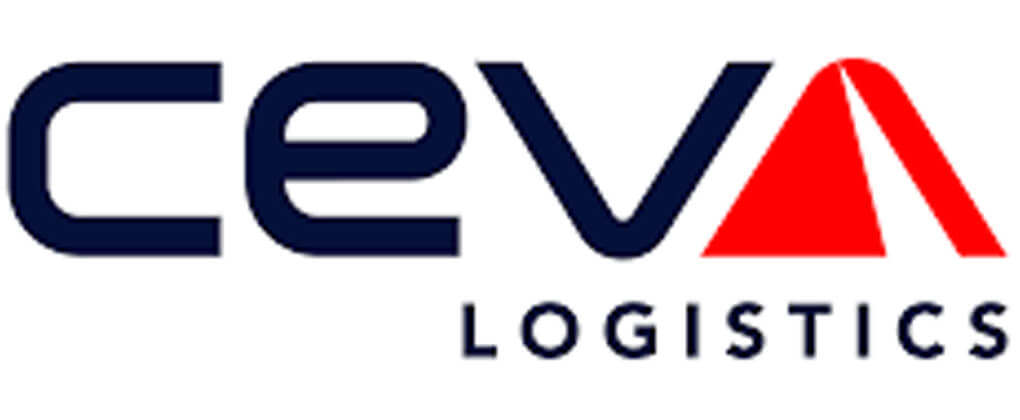 CEVA Logistics was founded in 2007 after Thomas Nationwide Transport (TNT) and EGL Eagle Global Logistics merged. The company is owned by CMA CGM, a leading worldwide shipping group, which acquired it from Apollo Management LP in April 2019. CEVA Logistics has operations in about 1,000 locations spread across 160 countries globally. The company has its headquarters in Baar, Switzerland. It employs 78,000 people. CEVA Logistics' revenue for 2019 was $7.1 billion.
CEVA Logistics is a third-party logistics company. The whole industry, dependent on contract renewals, has been struggling for a while. CEVA Logistics is holding up quite well, doing much better than it was expected to. But it still has got nothing on FedEx.
GLS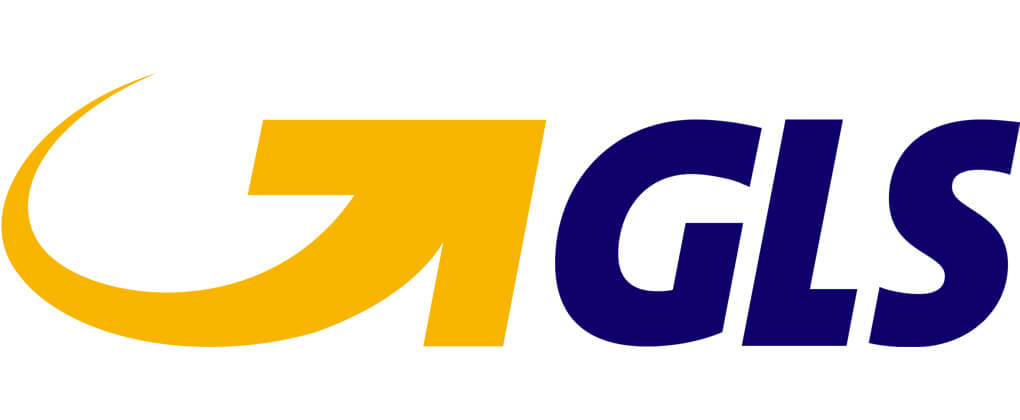 GLS (General Logistics Systems) was founded in 1999 after the British postal service Royal Mail acquired German Parcel Paket-Logistik GmbH. The German Parcel had been formed in 1989 by 25 German carriers to expand their services across the whole nation. GLS has grown into the largest courier services provider in Germany. It currently has operations in 41 countries in Europe, 8 states in the US, and Canada among other partner networks. The company has 19,000 people in its workforce and posted a revenue turnover of $3.6 billion in 2019. It serves over 200,000 customers and delivers about 634 million volumes of parcels each year. GLS is headquartered in Oude Meer, Netherlands.
FedEx is way ahead of GLS in terms of revenue. But that is because FedEx has a much bigger customer base compared to it. GLS has restricted its market to Europe, Canada, and the US. If you consider the fact that FedEx (and UPS) already has a stronghold of the North American market, that pretty much leaves GLS with only the European market.
DPDgroup
In 1999, Le Groupe La Poste founded a company known as GeoPost. The company then went into an expansion drive with the acquisition of various European transportation companies. These included Parceline (the UK), Interlink (Ireland), and Seur Internacional (Spain) among others. All the acquired brands were put under one umbrella in 2015 as DPDgroup. Headquartered in Issy Les Moulineaux, France, the company now delivers above 5.3 million parcels worldwide each day. Its revenue for 2019 was $8.6 billion. DPDgroup has 77,000 people in its employment.
DPDgroup is the second-largest parcel delivery network in Europe with a revenue turnover of $8.6 billion. But the company has made little effort to venture outside Europe. Its investments outside of the European market, to say the least, is minimal. That is why it has been unable to stand up to FedEx in terms of revenue.
YRC Worldwide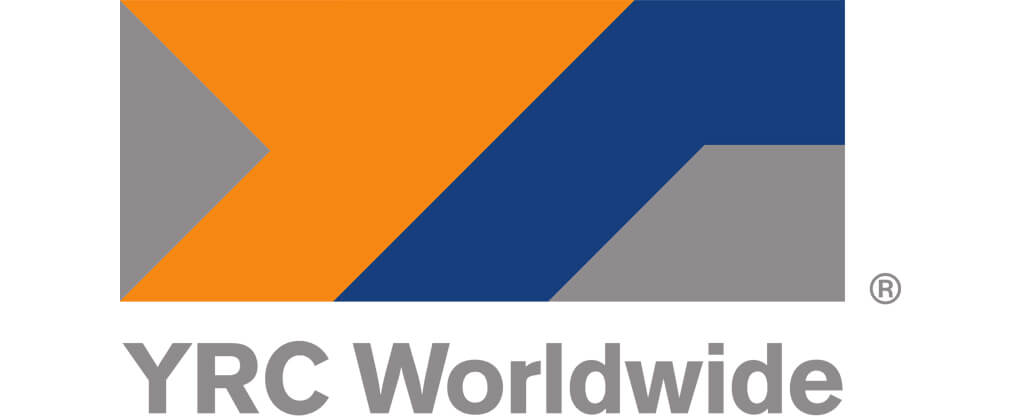 YRC was founded in 1929 as Yellow Transit Freight Lines by the Harrel brothers- G.C. Cleve Harrel and A.J. Harrel. Oil had just been discovered in the Oklahoma City Area and the company intended to serve small manufacturers who could not afford the express freight rates. The company was renamed to Yellow Corporation in 1992 and then Yellow Roadway Corporation when it acquired Roadway Corp in 2003. YRC Inc. was created in 2009 after a formal merger of Yellow Transportation and Roadway. Headquartered in Overland Park, Kansas, the company oversees YRC Freight, Holland, Reddaway, and Penn. Its revenue for 2019 was $4.8 billion with 29,000 employees.
YRC Worldwide had a difficult decade in the 2000s. In 2009, it almost filed for bankruptcy. The only thing that kept it in business was its employees agreeing to take massive pay cuts. It has spent the last decade rebuilding itself. But it will take quite a while to rise to the level FedEx is at. At least not in the near future.
DB Schenker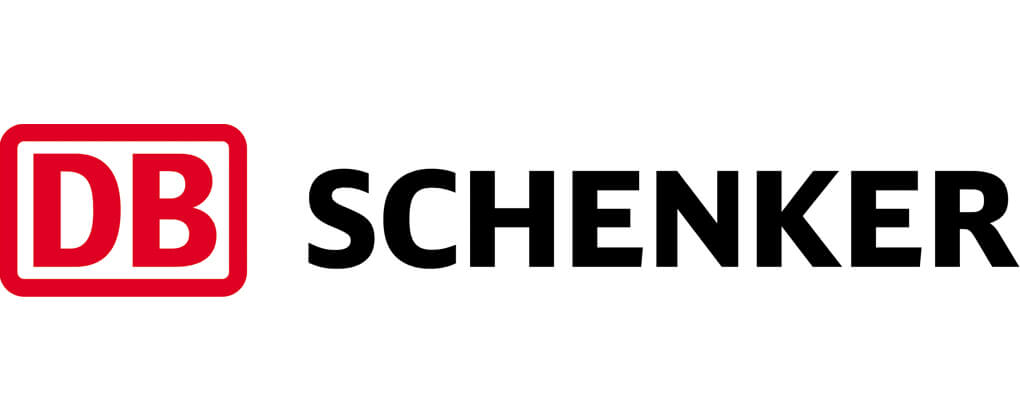 In 1872, Gottfried Schenker founded Schenker & Co. in Vienna, Austria. The company transported consolidated rail consignment from Paris to Vienna. It then expanded to other European countries including Hungary, Romania, and the Czech Republic in the late 1880s. It also made major acquisitions along the way that turned it into a major logistics company internationally. Headquartered in Essen, Germany, DB Schenker posted a revenue turnover of $49.4 billion in 2019. The company has 72,000 employees.
DB Schenker has been strategic in its business model since its inception. It has grown immensely. It is definitely one of the leading logistics companies not only in Europe but also globally. But FedEx still outshines it on the global stage with better revenue turnover.
Conclusion
The top 10 FedEx competitors are: UPS, DHL, Kuehne + Nagel, XPO Logistics, Purolator, CEVA Logistics, GLS, DPDgroup, YRC Worldwide, and DB Schenker. Their total revenue for 2019 was $262.7 billion. The total number of employees among the 10 FedEx competitors in 2019 was 1,345,161. UPS is FedEx's biggest competitor.
COMPETITORS STATS
| | | | |
| --- | --- | --- | --- |
| NAME | FOUNDED | HEADQUARTERS | EMPLOYEES |
| UPS | 1907 | Atlanta, US | 495,000 |
| DHL | 1969 | Bonn, Germany | 380,000 |
| Kuehne + Nagel | 1989 | Connecticut, US | 83,161 |
| XPO Logistics | | | 100,000 |
| Purolator | 1960 | Mississauga, Canada | 12,000 |
| CEVA Logistics | 2007 | Baar, Switzerland | 78,000 |
| GLS | 1999 | Oude Meer, Netherlands | 19,000 |
| DPDgroup | 1999 | Issy Les Moulineaux, France | 77,000 |
| YRC Worldwide | 1929 | Kansas, US | 29,000 |
| DB Schenker | 1872 | Essen, Germany | 72,000 |
FedEx Competitor Crossword
Content from this and other articles on this website can be used as a crossword clue