Top 7 Etsy Competitors in 2023
Are you fond of bagging vintage items to add to your already existing collection? Are you one of the few who appreciate a handmade product more than a machine-made contraption? If your answer to either of these questions is in the affirmative, then you can never go wrong with Etsy! Etsy is one of the very few online websites that sell handmade and/or vintage products at reasonable prices. It connects avid buyers to authentic sellers in the blink of an eye with barely any effort by either party.
Ironically, Etsy is a 16-year-old e-commerce company that only accepts items that are over 20 years old! But since it was started by vastly experienced founders, Robert Kalin, Chris Maguire, and Haim Schoppik in the vintage niche, you can rest assured that you will get what you pay for.
Etsy's annual revenue as of 2018 was around $603 million, and they had over 1200 employees under their wing in the same year. They featured a whopping 60 million products in their marketplace in that same period, with the number of buyers being close to 40 million! We believe that that was a pretty spectacular ratio of listing items to buyers, for it did indeed lead to their $41 million net income.
| | |
| --- | --- |
| Name | Etsy |
| Founded | 2005 |
| Headquarters | Brooklyn, NY |
| SIC Code | 5999 |
| Status | Public Independent NASDAQ: EtsyS&P 500 Component |
| Industry Sector | E-commerce |
| Employees | 1240 |
| Trading Symbol | NASDAQ: ETSY |
Etsy similar companies:
Aftcra, Ruby Lane, Spoonflower, icraftgifts, Folksy, Big Cartel, Storenvy, ArtFire, Zibbet, Handmade at Amazon.
Who is Etsy's Biggest Competitor?
A major point to note is that none of the companies focused on dealing in vintage and handmade products come even close to Etsy in terms of experience and profits! The biggest competitor of Etsy is, interestingly, the one with 'big' in its name. You guessed it right – Big Cartel! Founded in the same year that Etsy was (2005), Big Cartel is an independent company that offers artists and art dealers of all kinds an easy-to-use marketplace to sell their items.
How Etsy Makes Money
Etsy has a pretty straightforward business model. Sellers register on the website and upload information about their products to sell to Etsy's huge customer base. They can choose to promote their items for a price or let the customers find them. The company charges the sellers for featuring the item in their marketplace and also takes a small commission out of their sales. A major part of Etsy's $600 million revenue comes from the commissions (around 3.5% for each sale). Listing an item on their marketplace will cost you 20 cents.
E-commerce Industry:
E-commerce is basically a type of commerce industry that focuses on conducting business transactions on the internet. It is mainly divided into 3 categories: business-to-business (B2B), business-to-consumer (B2C) and consumer-to-consumer (C2C).
Etsy primarily contributes to the e-commerce sector (consumer-to-consumer). The platform connects independent entities with art and vintage enthusiasts. An independent seller puts his/her vintage/handmade items on display in their marketplace. With the aid of those items, Etsy attracts consumers by promoting their business to their target audience. The company's earnings come from sales commissions, display and promotional fees, and advertisements. It thus contributes to the e-commerce sector in a positive way.
Big Cartel (Competitor)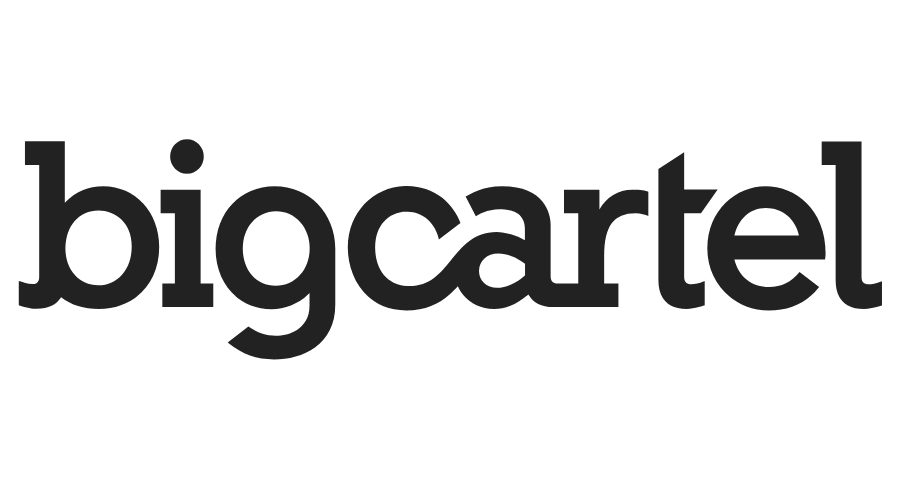 Big Cartel is an online marketplace that deals in artistic products of all kinds developed by independent experts. It not only provides a personalized platform for sellers to display their handmade goods but also helps them in creating a unique website/online gallery for the same. You will be provided with a wide range of templates that can be modified with a simple bit of training.
In the year 2017, Big Cartel generated a revenue of over $10 million with the help of their 43 odd employees. Founded in 2005, it has been steadily growing over the years thanks to its easy-to-use interface and quality products.
E-commerce Industry:
Big Cartel contributes to the e-commerce industry in the same way that Etsy does. It accepts sellers of authentic artistic items on their platform for displaying their products, which they then allow the customers to buy. The company ideally makes money through commissions from sales, but it also has paid plans for sellers wishing to utilize more resources on their platform.
Though Big Cartel and Etsy were founded in the same year, the latter has tasted much greater success. Etsy's only drawback is that it doesn't provide a personalized website for the sellers. However, given its overwhelming popularity which attracts more and more customers each year, the sellers don't really mind.
Aftcra (Competitor)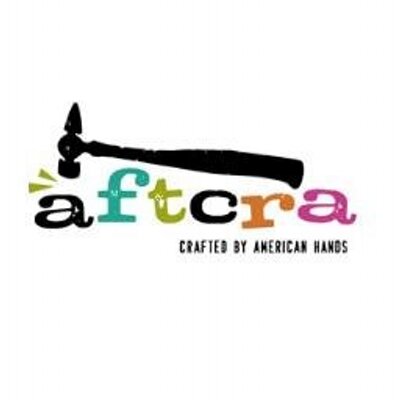 Aftcra is an online marketplace for artists that supports only US-based entrepreneurs. The seller needs to have US citizenship to sell on the platform, but the buyer ideally can be from anywhere in the world. Essentially, this C2C company focuses on promoting handmade products made by Americans for everyone!
Aftcra's employee number is a little over 60, and their revenue ranges in the $3.5 billion marks. Their statistics may not be much compared to Etsy, but they have a more personalized way of handling things which gives them an edge over their competitors. Plus, though it was founded just about 9 years ago, Aftcra has already grown to be a formidable entity in the e-commerce sector.
E-commerce Industry:
Aftcra has greatly contributed to the American e-commerce market by preferring to promote handmade products by only US-based people. With its profits on a steady rise since its inception, Aftcra has been tirelessly working toward encouraging as many independent American artists as possible and promoting them all over the world.
The major advantage that Aftcra has over Etsy is its ability to provide a unique website for its customers. Its website builder is so easy to understand that even a novice can readily navigate through its technicalities. The company has also been steadily closing the gargantuan ($560 million) gap between the revenues of Aftcra and Etsy by constantly improving their services.
Conclusion
The Top 10 Etsy Competitors: Big Cartel, Aftcra, ArtFire, Storenvy, Zibbet, Handmade at Amazon, Shopify, IndieMade, Bonanza, iCraftGifts. Their contribution to the e-commerce sector is immense given their relatively obscure niche (handmade, vintage). With their total employee number being a little over 7000, including that of Etsy, it's a wonder that they have raised close to $330 million between them!
Competitor Stats
| | | | |
| --- | --- | --- | --- |
| Name | Founded | Headquarters | Employees |
| Big Cartel | 2005 | Salt Lake City, UT | 43 |
| Aftcra | 2012 | Great Lakes | 60 |
| ArtFire | 2008 | Tucson, AZ | 93 |
| Storenvy | 2010 | New York, NY | 17 |
| Zibbet | 2007 | Surry Hills, New South Wales, AU | 20 |
Etsy Competitor Crossword
Content from this and other articles on this website can be used as a crossword clue