Top 10 Adidas Competitors In 2023
Adidas was founded in1949 by Adi Dassler in Herzogenaurach under the name Adi Dassler Adidas Sportschuhfabrik. Adi Dassler also registered the company's trademark 3-stripes. Adidas' big break came in 1954 when Germany won the World Cup with most players wearing screw-in-studs lightweight football boots made by the company. It shot to global limelight. Adidas now operates in around 100 countries with 59,533 employees worldwide. The company is headquartered in Herzogenaurach, Germany. In 2006, Adidas acquired Reebok. Rebranded to Adidas AG, the company offers Adidas and Reebok as its brands. It posted $25.6 billion in revenues in 2019, making it Europe's largest (second-largest globally)  sportswear manufacturer.
| | |
| --- | --- |
| NAME | Adidas AG |
| FOUNDED | 1949 |
| HEADQUARTERS | Herzogenaurach, Germany |
| SIC CODE | 2329 |
| STATUS | Public |
| INDUSTRY SECTOR | Apparel & Textile Products |
| EMPLOYEES | 59,533 |
| TRADING SYMBOL | NYSE: NKE |
Adidas  similar companies:
Nike, Under Armour, Reebok, PUMA, Skechers, VF Corporation, HanesBrands, New Balance and ASICS
How Adidas Makes Money
Adidas earns its revenue from the design, distribution, and marketing of various sporting and athletic products. The company operates in European, North American, and Asia-Pacific markets among others. Adidas also makes revenue from licensing its brand to partners. Adidas' revenue generation can be divided into four main segments; apparel, footwear, and accessories.
Apparel
In this segment, Adidas eans revenue from the manufacture and sale of a wide range of clothing items. This includes t-shirts, pants, leggings, jackets, and hoodies for both men and women. The company is the largest producer of sports bras in Europe. Adidas' first apparel was Franz Franz Beckenbauer's tracksuit in 1967. The company also produces sports kits for a number of teams, including clubs and national teams. FIFA referees for international tournaments are usually kitted by Adidas. 
Footwear
Adidas also makes footwear including shoes and sandals. The company earns revenue from the sale of men, women's, and children's footwear.
Accessories
The company also sells watches, baseball caps, socks, eyewear, mobile accessories, and beauty products for both men and women. In addition to these, Adidas launched its own Fit Smart wristband that pairs with its personal training Adidas miCoach app. The revenue from these sales is categorized under accessories.
Nike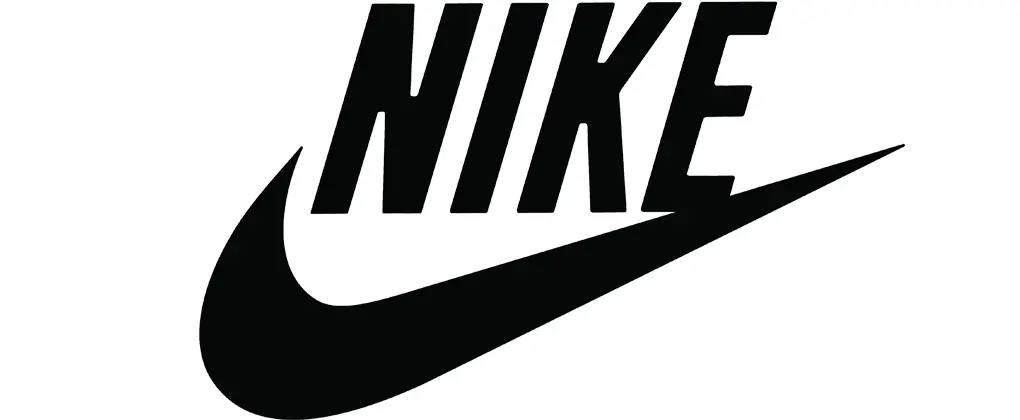 Nike was founded in 1964 under the name Blue Ribbon Sports by Phil Knight, a track athlete, and his coach Bill Bowerman. The company initially acted as the American distributor for Japan-based shoemaker Onitsuka Tiger. But the business relationship between the two companies deteriorated and Blue Ribbon Sports started making its own shows. Blue Ribbon Sports rebranded to Nike in 1971. Carolyn Davidson, a graphic design student, Nike's trademark Swoosh logo. Nike has since grown into a global brand with stores in about 45 countries besides the US and 76,700 employees worldwide. Dealing in apparel, footwear, accessories, and sports equipment under the Nike, Jordan, and Converse brands, Nike posted $39.1 billion in revenues in 2019.
Both Nike and Adidas make the biggest portion of their revenue from footwear sales with apparel being the second biggest driver for their revenue. They are the two biggest companies in the industry, with Nike coming first and Adidas second. While Adidas has made inroads in North America and gained in on Nike in the past few years, it is yet to get to Nike's level.
Puma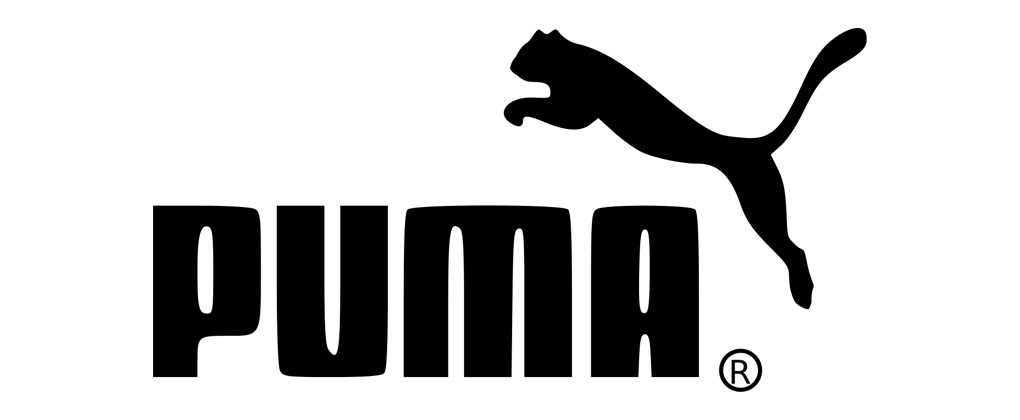 Puma was founded in 1948 after its founder Rudolf Dassler fell out with his brother Adi Dassler (Nike founder). They had founded the Dassler Brothers Shoe Factory together in 1924. Rudolf went on to register the PUMA trademark, even though the logo of the Puma was introduced much later in 1967. With operations in over 120 countries, Puma is the third-largest sportswear manufacturer in the world. Just like Adidas, Puma is also headquartered in Herzogenaurach, Germany, and has 14,332 employees globally. The company's revenue in 2019 was $6.1 billion.
Puma is fighting hard to keep onto its third-place ranking among the world's top sportswear manufacturers. Puma's closest competitor, Adidas, made more than thrice its revenue in 2019. Puma is closer to falling down to fourth place than rising to second. 
Under Armour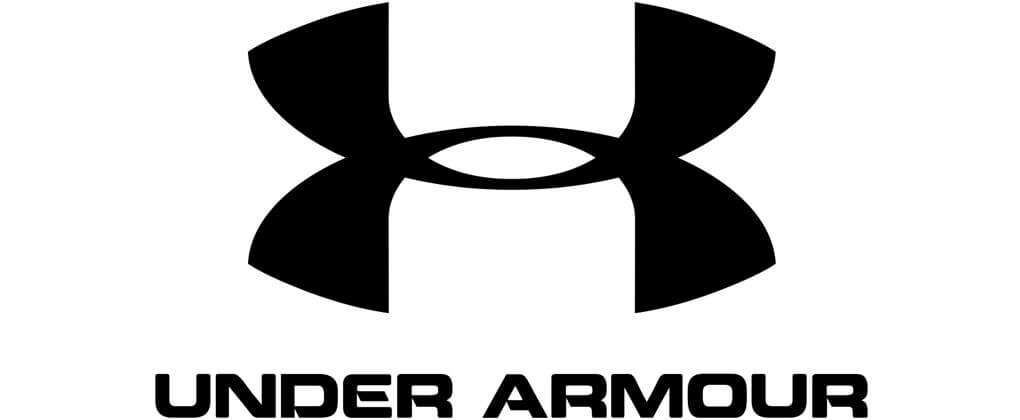 Among the top five largest sportswear manufacturers in the world, Under Armour is the youngest. Ex-University of Maryland football team captain Kevin Plank founded the company in 1996. Starting out in his grandmother's Washington, DC, basement, Plank sold his moisture-wicking synthetic fabric apparel from the trunk of his car. He later shifted operations to Baltimore, Maryland, where the company is headquartered to date. Under Armour currently operates in more than 100 countries and employs 16,400 people globally. It earned $5.2 billion in revenues last year.
Under Armour's rise has been nothing short of spectacular. Within three years of its establishment, it had already received airtime in USA Today, an endorsement from filmmaker Warner Brothers, and a contract to outfit the XFL football league. But its growth in the last few years has stagnated. A few slip-ups from the company itself are to blame for the stagnant growth. While it has earned its place among the top brands in the sportswear industry, it is nowhere near Adidas.
Lululemon Athletica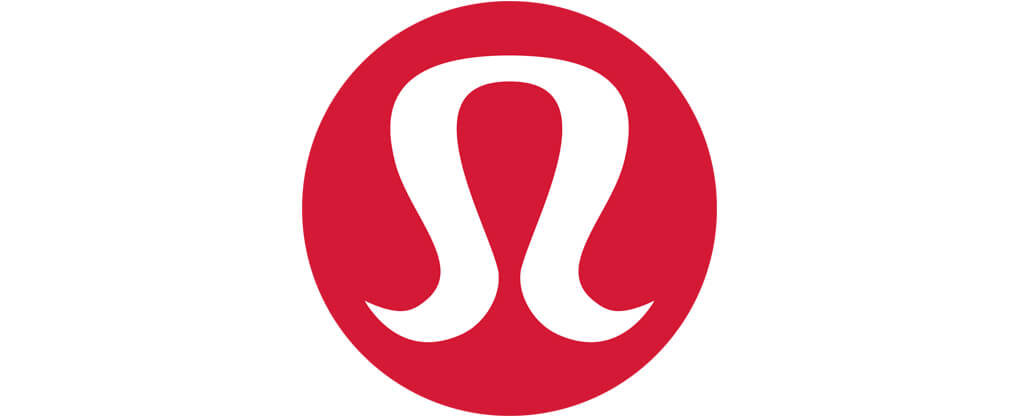 Chip Wilson established Lululemon Athletica in 1998 with the goal of producing women's yoga apparel to reduce sweating. The company has its headquarters in Vancouver, Canada. Lululemon Athletica now produces both yoga and technical athletic apparel for both men and women. It operates around 460 stores in North America, Europe, Oceania, and Asia. Lululemon Athletica earned $3.9 billion in revenues in 2019. There are 19,000 people employed by the company.
Between 2010 and 2013, Lululemon Athletica made it to the list of Fortune's fastest-growing companies. Part of this success is attributed to its marketing genius that onboarded men onto its products. But the company has had its fair share of trouble, including controversial statements from its founder every now and then. The controversies have held back the company. While it would not have been at Adidas' level without the problems, it would definitely be more competitive than it currently is.
Columbia Sportswear Company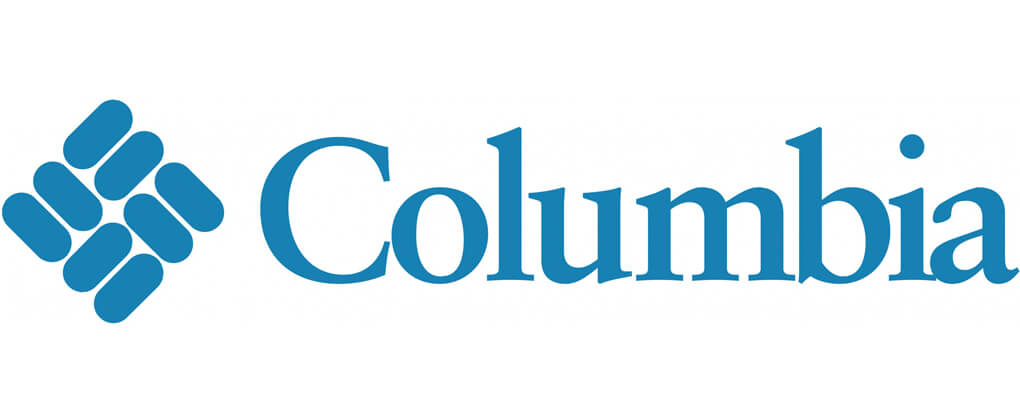 Columbia Sportswear was founded in 1938 by Gert Boyle after her parents ran away from Nazi Germany. Based in Portland, the company was named Columbia Hat Company and it dealt in hat distribution. But suppliers frustrated the family and they started manufacturing their own products. In 1960, it was renamed Columbia Sportwear Company. It shifted its headquarters from Portland to Washington County, Oregon (near Beaverton) in 2001. Columbia Sportswear has grown into a recognized brand for outerwear and sportswear. Between 2008 and 2010, it sponsored men's and women's cycling teams. The company has operations in 72 countries globally with 8,900 employees and a revenue turnover of $3.04 billion.
The majority of Columbia Sportswear's revenue in 2019 came from apparel, accessories, and equipment sales. Footwear sales only accounted for $702 million of the total revenue. On the contrary, footwear contributed the most to Adidas' revenue in 2019. The companies are excelling in each other's areas of weakness even though Adidas takes the day on overall revenue.
New Balance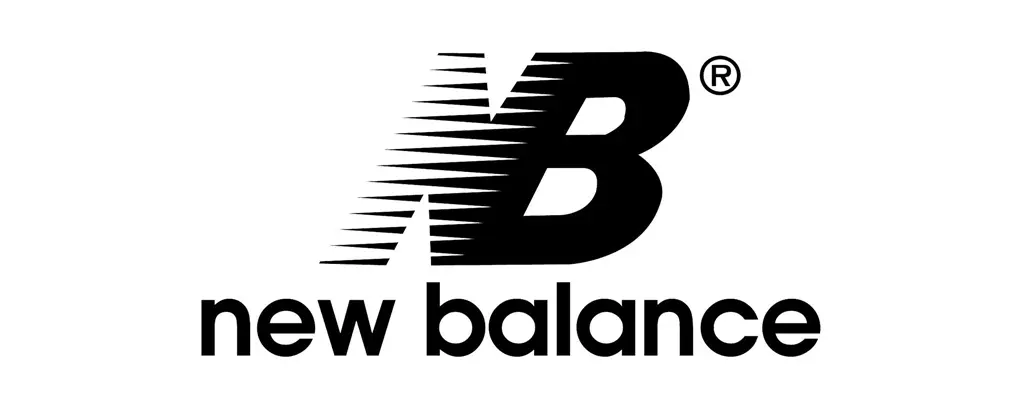 New Balance was established in 1906 in the Boston Area, Massachusetts, by English immigrant William J. Riley. Initially, the company's primary focus was on the production of arch supports and shoe fit accessories. It then experimented with running shoes fitted with a ripple sole. The shoes were called Trackster. The success of the Trackster led to the company expanding to running shoe production in 1960. With operations in more than 120 countries, New Balance now produces footwear and apparel. In 2019, the company had 5,497 employees and a revenue of $4.1 billion.
New Balance is a reputed brand in the sportswear industry, especially in its home country. It is also almost breaking into the top three sportswear brands globally. If Puma and Under Armour slip, New Balance will readily take up their place. But at the moment, and in the near future, Adidas' place as the second-largest sportswear manufacturer in the world is secure.
ASICS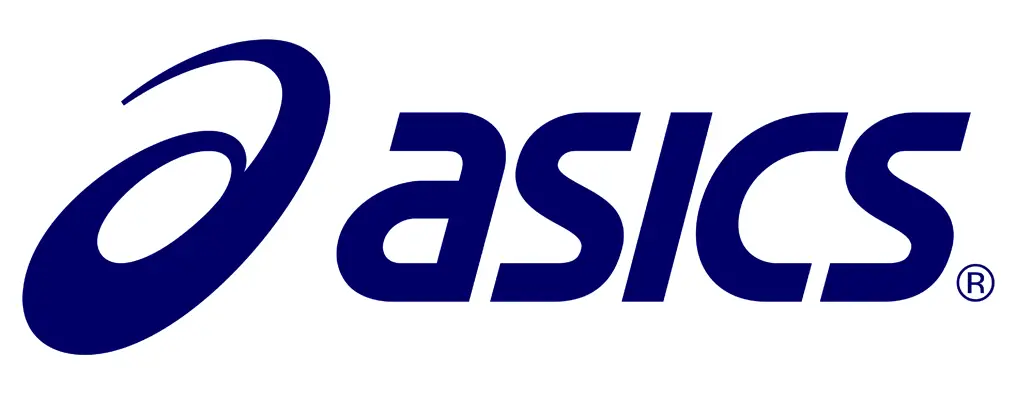 ASICS was founded in 1949 as ONITSUKA Shokai by World War II veteran Kihachiro Onitsuka. Headquartered in Kobe, Japan, ONITSUKA Shokai later rebranded to ASICS- an acronym for "Anima Sana In Corpore Sano." It is a Latin word meaning "you should pray for a healthy mind in a healthy body." In 1950, the company released its first sports athletic shoes known as the Basketball Shoe. Its footwear business has since been expanded into other sports such as soccer, gymnastics, volleyball, and fencing. The company also manufactures sports equipment. ASICS had revenue of $3.5 billion and 9,039 employees in 2019.
When it was just starting out, Nike (then Blue Ribbon Sports) used to be its shoe distributor in the United States. It is a fairytale story, and the name is inspirational. But that doesn't help it stand up to sportswear giant Adidas. It is, however, holding quite well in the sportswear industry and is a reputed brand. Having the largest sportswear brand in the world start out as your distributor must certainly count for something.
VF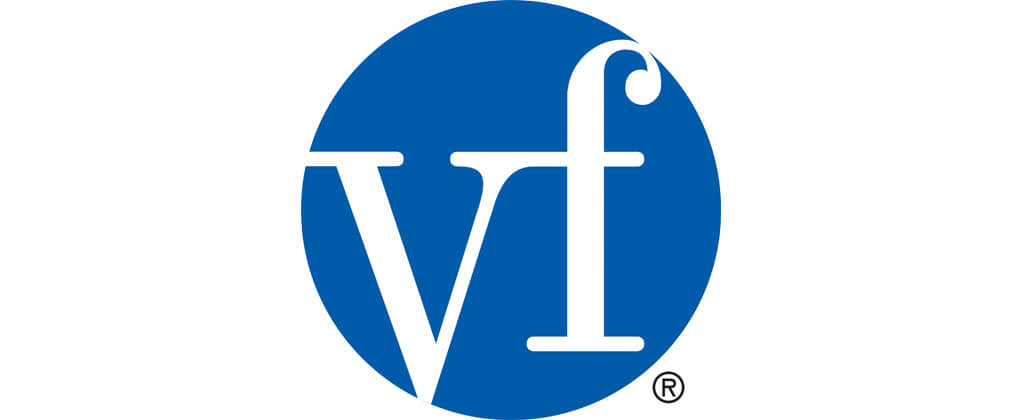 VF was established in 1989 in Pennysylvania by a group of investors led by John Barbey. Later renamed Vanity Fair Silk Mills after its Vanity Fair lingerie line, the word Silk was embargoed during World War II and the company had to drop it. The company once again rebranded, to VF Corporation, in the 1960s to reflect its diverse range of products. With about 19 brands of apparel and footwear, VF is among the top companies in the industry. The company has its headquarters in Denver, Colorado, and employs 50,000 people globally. It earned $13.8 billion in revenues in 2019.
VF Corporation is the largest apparel company in the world. Adidas is the second-largest sportswear manufacturer in the world, earning most of its revenue from footwear sales. Two different companies with different primary areas of focus. But then they meet in the overall apparel and footwear industry to battle it out to be Nike's heir to the throne if it ever falls off. Adidas wins the battle.
Kappa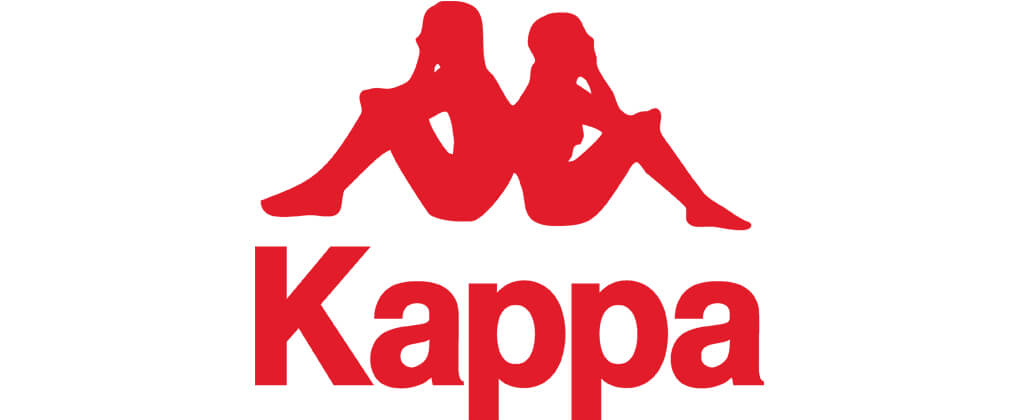 Italian sportswear brand Kappa was founded in 1916 by Abramo Vital in Turin as Calzificio Torinese. The company specialized in the production of socks. The Kappa trademark was registered in 1967 after the company had started using the K label as a sign of quality on its products. But Kappa's logo was created by accident in 1968 after a nude shoot for a bathing suit advertisement. Kappa was the first Italian company to sponsor a football team as Vital believed it would give the company a much-needed exposure for business expansion. Kappa has since grown into one of the most respected brands in the sportswear industry. Its revenue for 2019 was $126.2 million. The company has 275 employees. Kappa is now a subsidiary of BasicNet.
Kappa was once a giant in the sportswear industry. It pioneered industry-wide products, including the first-ever skin-tight fit stretchy shirt. It was a shirt sponsor for some of the major teams in the global sports stage including Juventus, AC Milan, and Barcelona. It is now a shadow of its former self. But its place among legendary sportswear cannot be wished away.
Skechers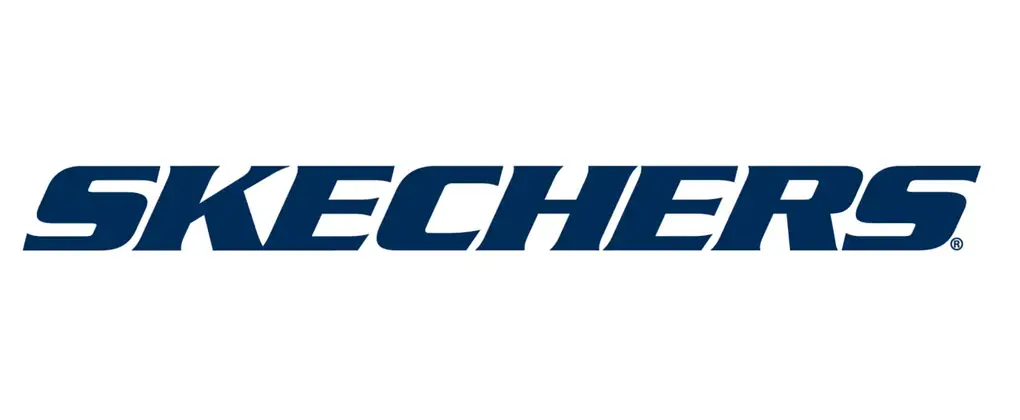 Headquartered in Manhattan Beach, California, Skechers was established in 1992 by Robert Greenberg as a casual footwear manufacturer. Its operation has since been expanded into the production of athletic and performance shoes for men, women, and children. Skechers is among the top footwear brands in the United States. The company sold 188 million pairs of shoes in 2019 alone. It also produces apparel. Skechers employs 13,100 employees in about 170 countries globally. The company posted a revenue turnout of $5.2 billion in 2019.
Skechers rise to the top in the footwear industry is undoubted. It has also expanded gradually its apparel business segment. While its contribution to the industry is noteworthy, it can still not measure up to Adidas. Not at the moment.
Conclusion
The top 10 Adidas competitors are: Nike, Puma, Under Armour, Lululemon Athletica, Columbia Sportswear Company, New Balance, ASICS, VF, Kappa, and Skechers. Together, they had 213,243 employees and a combined revenue turnover of $84.06 billion. Nike is Adidas' biggest competitor.
Competitors Stats
| | | | |
| --- | --- | --- | --- |
| NAME | FOUNDED | HEADQUARTERS | EMPLOYEES |
| Nike | 1964 | Beaverton, Oregon, US | 76,700 |
| Puma | 1948 | Herzogenaurach, Germany | 14,332 |
| Under Armour | 1996 | Baltimore, Maryland | 16,400 |
| Lululemon Athletica | 1998 | Vancouver, Canada | 19,000 |
| Columbia Sportswear Company | 1938 | Washington County, Oregon, US | 8,900 |
| New Balance | 1906 | Boston, Massachusetts, US | 5,497 |
| ASICS | 1949 | Kobe, Hyogo, Japan | 9,039 |
| VF | 1989 | Denver, Colorado, US | 50,000 |
| Kappa | 1967 | Turin, Italy | 275 |
| Skechers | 1992 | Manhattan Beach, California US | 13,100 |
Adidas Competitor Crossword
Content from this and other articles on this website can be used as a crossword clue