Top Uber Eats Competitors
As you may have guessed, Uber Eats is owned and operated by Uber, the world-famous car-for-hire company. Since Uber already had an established network of rental vehicles in almost every part of the United States, they decided to use that network for delivering food as well. That was how Uber Eats came to be, a mere five years after Uber was founded. It has its own Android and iOS apps separate from Uber, and it has been making thousands of deliveries a day since its inception.
| | |
| --- | --- |
| Name | Uber Eats |
| Founded | 2014 |
| Headquarters | San Francisco, CA, US |
| SIC Code | 4121 |
| Status | Public, Independent Company |
| Industry Sector | Online Food Ordering |
| Employees | 10,000 |
| Trading Symbol | NYSE: UBER |
Founded just about seven years ago, Uber Eats has grown quickly thanks to the popularity of its parent company. It was initially named UberFRESH but was later changed to Uber Eats to better signify its purpose. Also, the delivery charges were once kept constant at $4.99, only to adopt a dynamic rate that varied according to the distance between the eatery and the destination.
Today, Uber Eats serves over 45 countries around the world, with an intent to expand to even more cities and places. But if you are planning to try out other food delivery apps for whatever reason, then you have come to the right place. Here are three top competitors of Uber Eats.
Uber Eats similar companies:
DoorDash, Grubhub, Delivery Hero, Zomato, Postmates, Slice, Swiggy, ChowNow and Deliveroo.
Who is Uber Eats Biggest Competitor?
The biggest competitor of Uber Eats is DoorDash. The company was founded (2013) at around the same time as Uber Eats, by four students of Stanford University – Tony Xu, Stanley Tang, Andy Fang, and Evan Moore. Currently, DoorDash is based in San Francisco, CA, and it has a healthy presence throughout the US, Canada, and Australia. It generates annual revenue of nearly $2.9 billion.
How Uber Eats makes Money
Uber Eats has a simple business model. It takes food orders from customers over their smartphone apps or website, gets in touch with the said restaurant, picks up the order, and delivers it to the customer with the help of their numerous Uber rentals. Revenue is usually generated out of their flexible delivery charges and through their association or sponsorship with the eateries. In essence, Uber Eats makes money from the commissions paid by the restaurants on every order, and from the customers who shell out a few bucks for delivery or order cancellation.
Online Food Ordering
Online food ordering has become a major part of the vast delivery services industry during the ongoing COVID-19 pandemic. You can simply stay at home and order from any joint, any type of food that your taste buds crave for. And Uber Eats is among the top three online food ordering companies in the US. The total revenue that it generates in this sector is over $2.5 billion.
Food Delivery
Food delivery is a relatively larger industry than online food ordering. While the latter only focuses on food orders placed on the internet, the former also includes phone call orders, direct messaging, and even in a very few cases, snail mail orders. The largest slice among all those avenues is still served by online orders, which again makes Uber Eats one of the top competitors in the industry.
DoorDash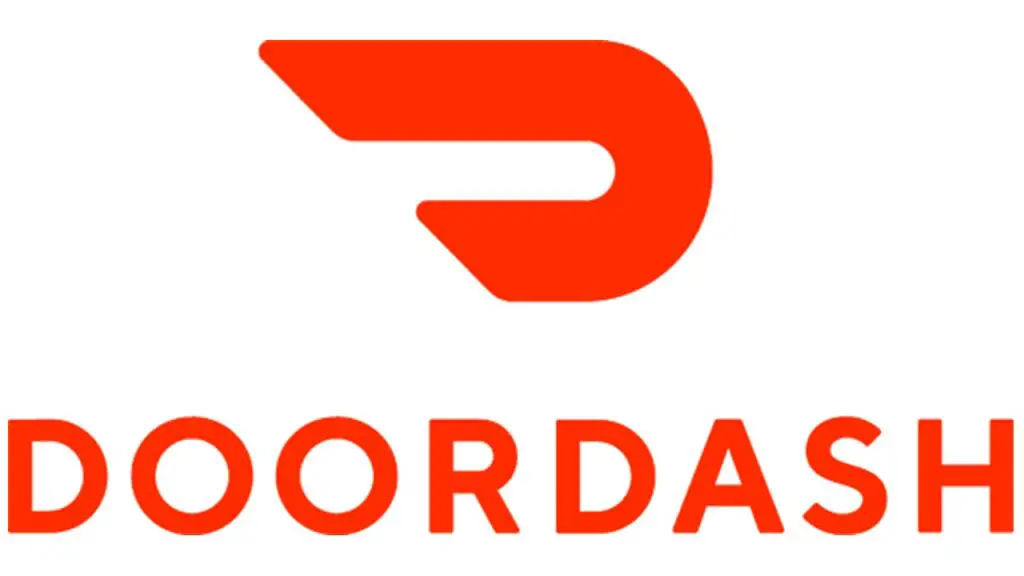 The DoorDash business model is quite similar to that of Uber Eats. Catering to over 20 million foodies through more than 450,000 merchant eateries, DoorDash is indeed the largest online food delivery company in the US. The firm may have had its share of ups and downs over the years, but it has remained a strong contender during the coronavirus period, promptly making deliveries without a drop in their efficiency.
Online Food Ordering
Did you know that DoorDash owns a 56% market share in this industry? The company decidedly rules the roost in this sector, at least in the US. With upwards of 3800 employees and a million deliverers under its belts, it is indeed a food delivery giant.
Grubhub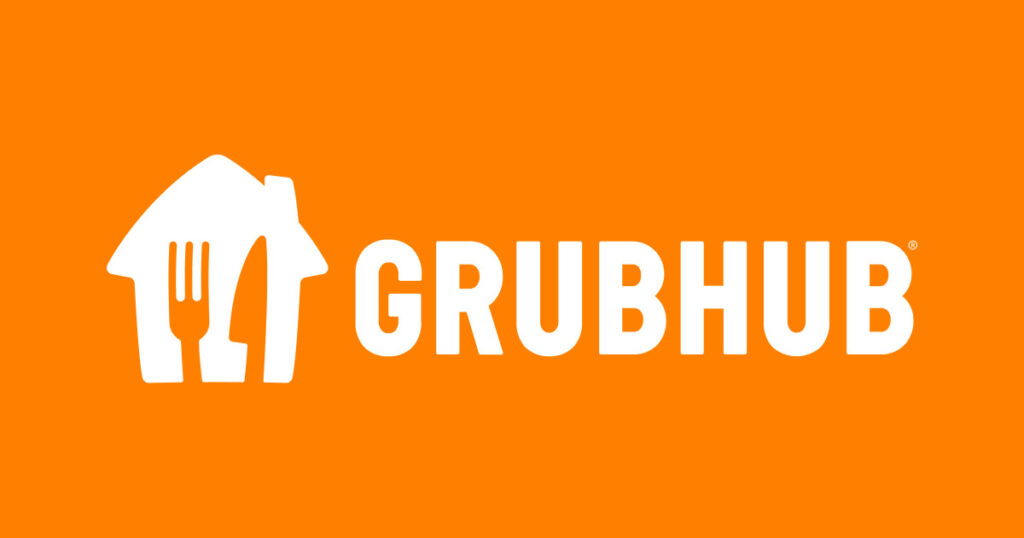 Grubhub is the oldest food delivery company on this list, with its foundation laid in 2004. Mike Evans and Matt Maloney, two entrepreneurs based in Chicago, announced the launch of Grubhub with an intent to replace paper menus with digital ones. The idea picked up the pace soon after, triggering fundings from various corporations. Today, Grubhub is owned and managed by Just Eat Takeaway, and it racks up annual revenue of around $1.3 billion for the company.
Food Delivery
Grubhub specializes in both phone calls and online orders. It has several subsidiaries under its wing, most notably Seamless. The company is headquartered in Chicago, IL, and is led by Matt Maloney and Brian McAndrews.
Delivery Hero

A point to note – Delivery Hero or its subsidiaries don't operate in the US. However, it is one of Uber Eats' largest international competitors, with a revenue of nearly $1.5 billion and an employee base of over 25,000. Delivery Hero is also among the most preferred food delivery portals in most countries other than the US. Based in Berlin, Germany, its popular subsidiaries include the likes of foodpanda and Foodora.
Online Food Ordering
Apart from a few of its subsidiaries who take offline orders, most of Delivery Hero's revenue stems from the online food ordering market. The company was initially founded in 2011 by four budding entrepreneurs, but it is presently owned by a number of third-party organizations.
Conclusion:
The Top 3 Uber Eats Competitors: DoorDash, Grubhub, Delivery Hero. Together, including Uber Eats, they have raised over $8.2 billion in annual revenue between their estimated 41,250 employees. Uber Eats has more than 10,000 employees and ranks 2nd among its top competitors.
Competitor's Stats:
| | | | |
| --- | --- | --- | --- |
| Name | Founded | Headquarters | Employees |
| DoorDash | 2013 | San Francisco, CA, US | 3880 |
| GrubHub | 2004 | Chicago, IL, US | 2770 |
| Delivery Hero | 2011 | Berlin, Germany | 24,600 |