Top US Competitors Among Medical Billing Companies
Doctors and other healthcare providers work consistently hard to treat everyone who walks in with a complaint. And to ensure they're paid accurately and on time for their services, medical billing services are a necessity. With the help of these companies, practices can streamline rehabilitation and orthopedic medical billing processes, amongst others, by obtaining patients' insurance information, filing a claim, and appealing claims to insurance providers to receive payment for services rendered.
To control the process and save on payroll costs, you need to invest in a reliable medical billing company. After reviewing several medical billing companies based on their reputation, user-friendliness, pricing, and first-pass success rates, we were able to come up with a list of the best medical billing companies in the United States.
Without further ado, here's a rundown of the top US competitors among medical billing companies.
Advanced MD
AdvancedMD has been a leading organization in healthcare technology since 1999. It is the only medical software that operates on 100% cloud software. Today, it is one of the largest medical billing companies, providing help for over 13,000 practices of varying sizes and processing an estimated amount of 9.5 million insurance claims every year.
With AdvancedMD, practices get to enjoy great customer service and multiple features that streamline medical billing processes. One of which includes their partnership with Amazon Web Services (AWS) cloud platform, offering practices fast and reliable access to data, top data security, and simplified storage with auto-update features. With this cloud-based software, users can manage claims from anywhere and at any time.
Kareo
Designed to meet the unique demands of private practices and on a mission to revolutionize the management system of these practices, is Kareo. This billing company specifically targets small practices, offering them the best patient care. 
Since its inception in 2004, the company has recorded 15,000 active users and processed over 2.5 billion claims as of 2019. The software has an easy-to-use EHR, helps small practices find more patients, and manage billing services with just little training.
AthenaCollector
If you're looking to keep your billing in-house with fully functional enterprise-friendly features, AthenaCollector is a solid option. This medical billing software is easy to use and learn. Practices can customize their dashboards to suit their preferences. However, this software doesn't code claims, so a coder is required.
Since it was founded in 1997, AthenaCollector has recorded claims worth $29 billion dollars annually, offering its services to over 7,000 practices. With this medical software, practices also get access to PM, EMR, and patient engagement tools.
CareCloud
Next, we have a versatile healthcare technology solution, designed to offer impeccable medical billing services for practices of all sizes, CareCloud. This health technology software allows practices to use their EHR system or utilize the built-in one, depending on their preference. It also features CollectiveIQ, designed to identify claim errors before they even happen.
With its single database platform, healthcare providers can scale their financial performance and transform their practice into an overperforming business enterprise.
Waystar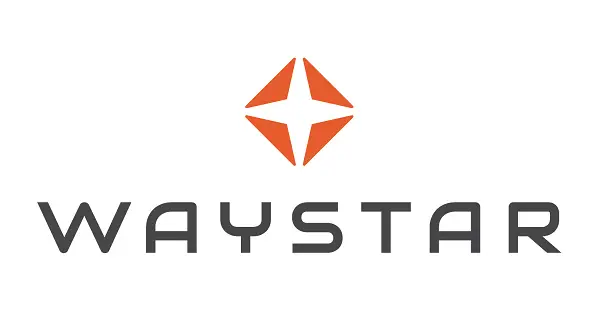 Lastly, we have another enterprise-friendly medical billing solution for larger practices, Waystar. The innovative billing company is one of the most recent in the industry and has made quite an impact since its inception in 2018. They offer quality predictive analysis, streamlined integrations, and an AI-powered system that detects scrub claims before they are submitted. 
With Waystar, practices can generate improved operations with data-driven insights that prompt proactive steps to curbing potential issues.
Conclusion
The above-listed medical billing companies are the leading healthcare technology solutions in the industry. They are affordable and provide accurate billing. If you're looking to facilitate medical billing processes at your practice, these selections are worth your time and money.