Top Competitors in the US Smart Home Automation Industry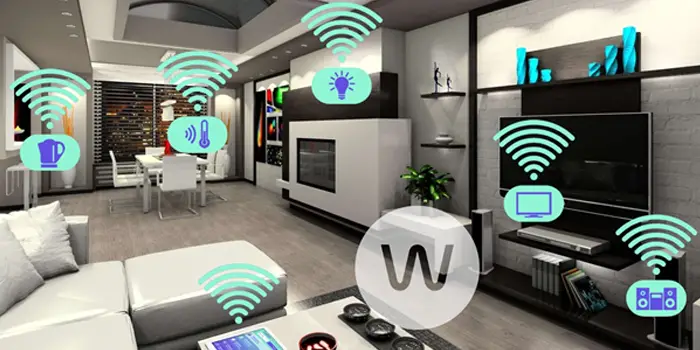 The smart home industry is currently booming. From Apple Homepod to iSmartgate smart garage door opener, there are thousands of different smart products being made to automate our homes every day.
According to a study, the global market size is expected to grow from 99.89 billion USD in 2021 to 380.52 billion USD in 2028. That's a CAGR of 21.1% for 7-years! So, if you're a smart home automation company in making or even a customer seeking the best brands, this is the right place. In today's post, we'll discuss the top competitors in the US smart home automation industry. Read more!
Apple
In 1976, Apple Computer started as a hardware company that manufactured high-end computers. It made Apple 1, 2, and soon conquered most of the market. However, it did not limit itself to computer production.
Apple has launched many different products, including iPods and iPhones. It just sold 56 million iPhone units in the first quarter of 2022. Recently, Apple has also ventured into the smart home industry and now provides smart speakers, watches, home pods, etc.
Google
Google is the Jack of all trades. Its products range from search engines and smartphones to computer hardware. Almost over a billion people use these Google products regularly.
In 2010, Google LLC took a step forward and joined hands with the smart home innovation company Nest Labs. It is now known as Google's Nest. The company has made several products, though the Google Nest Hub Max is the only best-selling one.  
Amazon
Jeff Bezos established Amazon in a rented garage in 1994. At first, it was just an online bookshop that aimed to benefit from the Internet's rapid growth rate. However, soon, the company started selling music CDs, video games, electronics, and other consumer goods.
Today, Amazon is the largest online buy-and-sell platform. It has also released many successful smart home producTS, including Amazon Echo, Ring Stick-Up Cam, and Fire TV Stick.
Wink
Released in 2014, Wink Labs is a US-based company that offers IoT solutions for smart homes. The Wink is software that connects with third-party smart appliances. As a result, users can operate all their smart home gadgets using one app.
Since it provides excellent ease and better control, the Wink has received an amazing response. It is currently available for all operating platforms, including iOS and Android.
Savant
Savant Systems started in 2005 when a group of business leaders and telecommunication engineers decided to innovate smart home technology. It has established itself as the pioneer of home automation services.
Almost all of its products focus on connecting smart home devices and controlling them through one platform. A great example is their smart lighting system that allows you to decide what type of lighting you want in which part of the house and at what time. Everything is within your control!