Top 10 Stryker Competitors In 2023
Stryker is one of the top medical technology companies in the world. The company offers a diverse range of innovative products and services for medical, surgical, orthopedics, and neurotechnology fields. Some of its products include trauma surgery and joint replacement implants, surgical equipment, surgical navigation systems, patient handling equipment, emergency medical equipment, and neurosurgical and neurovascular devices among other medical equipment for a number of specialties. Stryker was founded by Dr. Homer Stryker in 1941 as the Orthopedic Frame Company. As of 2019, the company had 40,000 employees and a revenue turnover of  $14.88 billion. It also featured in the Change The World List by Fortune.
| | |
| --- | --- |
| NAME | Stryker Corp |
| FOUNDED | 1941 |
| HEADQUARTERS | Kalamazoo, Michigan, US |
| SIC CODE | 3841 |
| STATUS  | Public |
| INDUSTRY SECTOR | Surgical & Medical Instruments & Apparatus |
| EMPLOYEES | 40,000 |
| TRADING SYMBOL | NYSE: SYK |
Stryker similar companies:
Karl Storz, Smith & Nephew, Johnson & Johnson, Medtronic, DJO Global, Zimmer Biomet, Getinge, Medline Industries, Hill-Rom Holdings, and Sonova.
How Stryker Makes Money
Stryker manufactures and sells medical technology products. It has a diverse portfolio of products that include over 60,000 products and services for the medical industry. The revenue made from these products is usually categorized into three business segments namely orthopedics, MedSurg, and Neurotechnology and Spine. 
Orthopedics segment
In this segment, Stryker earns its revenue from the manufacture and sale of implants for knee and hip joint replacements besides extremities and trauma surgeries. In the orthopedics industry, Stryker comes second after Depuy Synthesis, a division of Johnson & Johnson.
MedSurg segment
The revenue generated from the sale of surgical instruments and navigation systems is classified under the MedSurg segment. It also includes endoscopic and communication systems. Additionally, patient handling and emergency medical equipment and remanufactured medical devices also fall under this segment.
Neurotechnology and Spine segment
This segment consists of the revenue made from neurosurgical products as well as spine implants used in the treatment of spinal deformities and injuries.
Karl Storz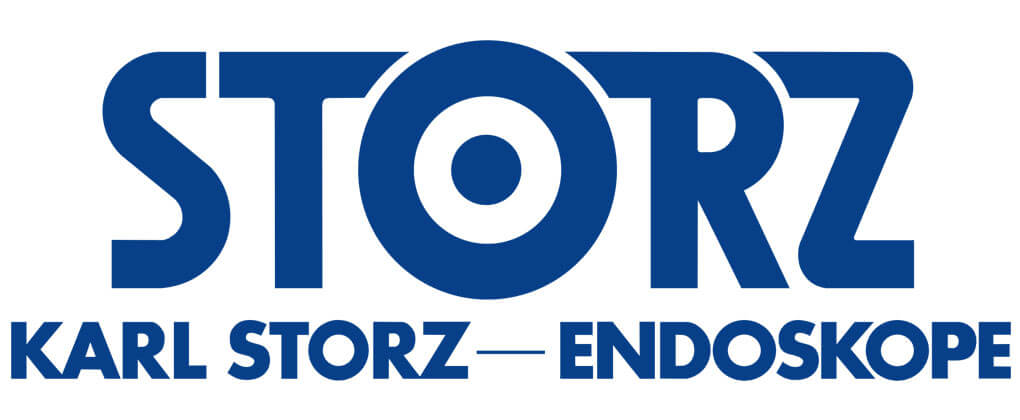 Karl Storz was founded in 1945  by Karl Storz in Tuttlingen, Germany. It produces endoscopes and surgical instruments. The company is credited as one of the companies in the medical technology industry to introduce fiber optics endoscope. It manufactures endoscopic instruments for human and veterinary medicine and industrial endoscopy. Karl Storz operates over 50 subsidiary companies in more than 40 countries spread across the Americas, Europe, Africa, the Middle East, Asia, and Oceania. Its revenue for 2019 was $1.96 billion. The company employs 6,716 people.
While Karl Storz's revenue is only a fraction of what Stryker earned last year, the two companies are leaders in the video and integrated operating room (OR) equipment market. Research by iData indicated that Stryker had the largest market share, controlling almost a quarter of the $2.3 billion-valued market (as of 2017). Karl Storz was leading the market, but it was overtaken in 2004 when Stryker became the first company to launch HD video technology and HD surgical camera systems. Stryker has never given up its lead since then, despite delays in the release of 4K surgical displays.
Smith & Nephew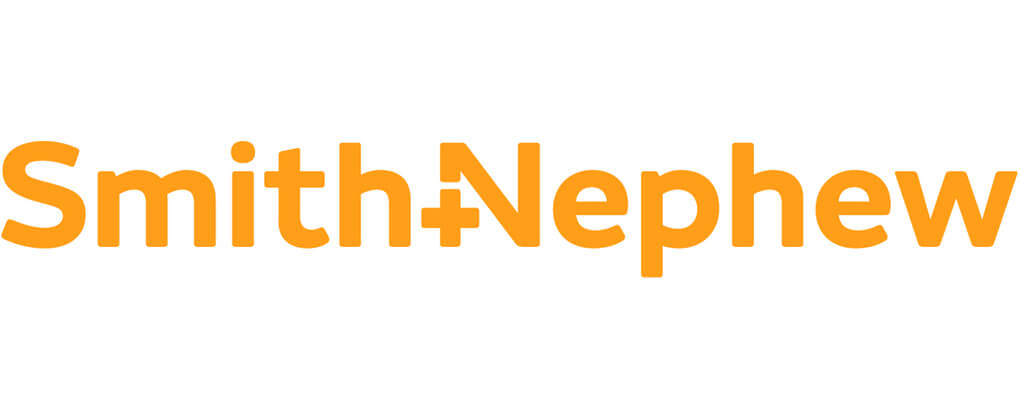 Smith & Nephew is a multinational medical equipment manufacturer with operations in more than 120 countries around the world. The company primarily operates in three key business areas: orthopedics, advanced wound management, and sports medicine & ENT. It produces hip and knee implants, trauma products, robotics-assisted enabling technologies, soft tissue repair products and equipment, and wound management products. Smith & Nephew was established by Thomas James Smith in 1856. In 1896, it was renamed T. J. Smith and Nephew after Horatio Nelson Smith, his nephew, joined in the business. Headquartered in Watford, UK, Smith & Nephew has grown into a global brand through a number of acquisitions. Its revenue for 2019 was $5.13 billion. The company has 17,637 employees.
In 2017, Stryker made an attempt to take over Smith & Nephew as a tax inversion. The two companies, besides Zimmer Biomet Holding Inc. and Johnson & Johnson, are among the top four players in the global knee replacement market. The deal may have been hard to pull off as it would have attracted the interest of antitrust authorities. So Smith & Nephew will have to be content with playing second fiddle to Stryker. At least for the moment. 
Johnson & Johnson
Headquartered in New Brunswick, New Jersey, Johnson & Johnson is a multinational corporation with regional offices in 60 countries around the world and a presence in over 175 markets. It produces pharmaceutical, medical devices, and consumer packaged goods. The company was ranked the 37th largest corporation in the US last year by Fortune 500. Johnson & Johnson was founded by the Johnson brothers James Wood and Edward Mead in 1886 to produce ready-to-use surgical dressings. As of 2019, the company had 132,200 employees and a revenue turnover of $82.05 billion.
In terms of revenue, Stryker cannot go up against Johnson & Johnson. The company made more than 5 times what Stryker made in 2019. But that's because it offers a diverse range of products that include consumer packaged goods. However, Johnson & Johnson's subsidiary company, DePuy Synthes, competes with Stryker for control of the orthopedics market. Stryker beats it on brand recognition, and the fact that almost half of knew replacement recalls between 2003 and 2018 were by DePuy Synthes does not do it any favors. In the overall medical equipment industry, Johnson & Johnson made $27 billion in revenues.
Medtronic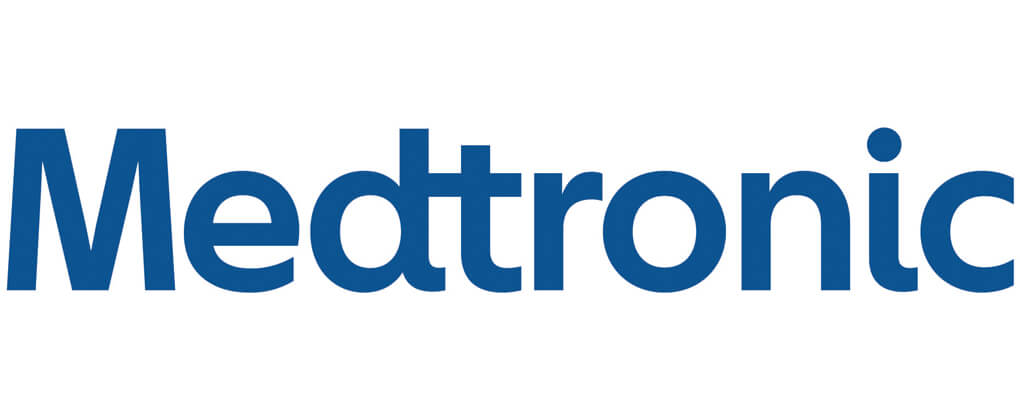 Medtronic started out as a repair shop for medical equipment in 1949. It was established by Earl Bakken and Palmer Hermundslie, his brother-in-law. The company is credited with creating the first-ever battery-powered external pacemaker in 1957. Headquartered in St. Anthony, Minnesota, Medtronic expanded its operations by developing custom-made medical devices while also selling equipment from other companies. In 2015, the company moved its headquarters from Minnesota to Dublin, Ireland, for tax reasons. In 2019, Medtronic had 98,003 employees and $30.55 billion in revenues.
In 2019, Medtronic made almost double the amount Stryker earned in revenues. It is the biggest medical device company in the world at the moment, followed closely by Johnson & Johnson which made $27 billion from medical equipment sales. It seems Medtronic's acquisition strategy for growth is working perfectly for it. Especially the acquisition of the world's leading orthopedic device manufacturer, Mazor Robotics.
DJO Global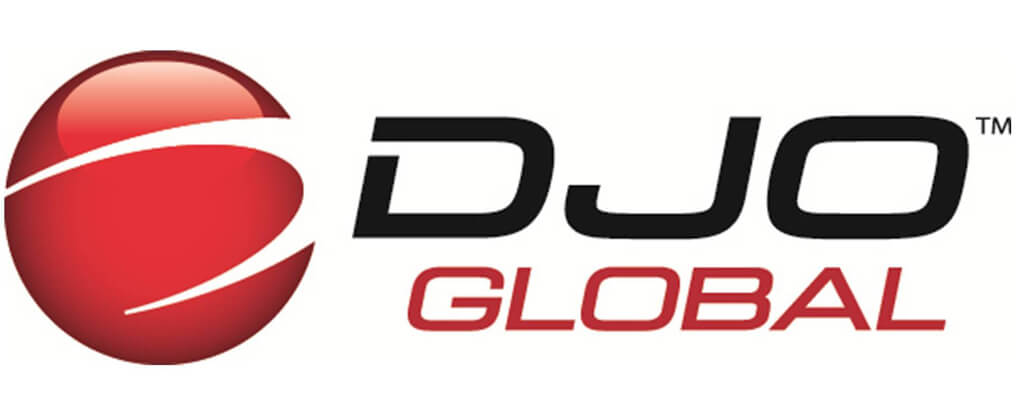 Ken Reed and Mark Nordquist founded DJO in 1978 in Carlsbad, California. It was named DonJoy after their spouses Donna and Joy. The company made and sold support sleeves made of neoprene pieces before later adding the 4-point knee brace in 1980. Don Joy was bought off in 1999 and the name changed to DJ Orthopedics. After a number of acquisitions, the company rebranded to DJO Global in 2006 to reflect its diverse range of products. It manufactures bracing & supports, surgical, recovery, foot care, and healthcare solution products. Its revenue for 2019 was $1.21 billion. It has 5470 employees. DJO was acquired by Colfax Corporation in 2019.
DJO Global's revenue in 2019 is nothing but a fraction that of Stryker. But that doesn't mean their rivalry is fierce. In 2016, Stryker filed a lawsuit against DJO for poaching its employees and using its sales knowledge and strategy to win over customers in Indiana. Stryker claimed that the scheme made it lose 33% of its sales. Well, it doesn't seem like the move helped DJO much going by the differences in revenue.
Zimmer Biomet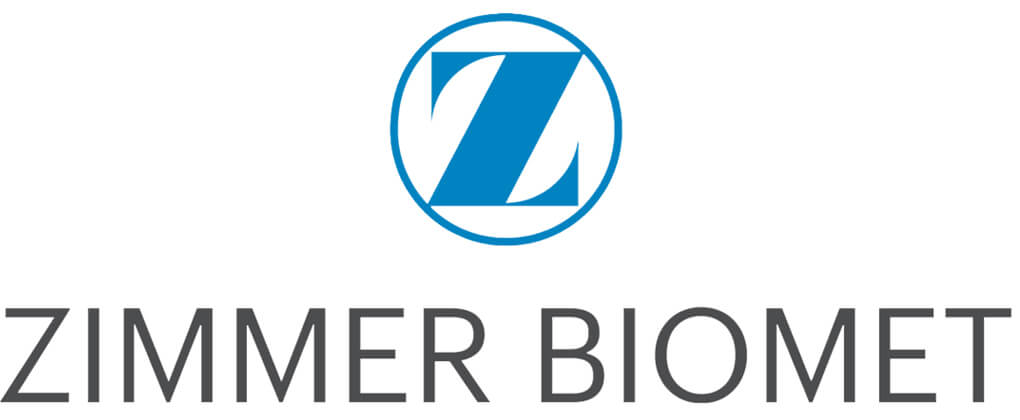 Zimmer Biomet was founded in 1927 as Zimmer to produce aluminum splints. It merged with Biomet in 2014 and rebranded to Zimmer Biomet. The company has regional offices in 25 countries and distributes its products in over 100 countries globally. Headquartered in Warsaw, Indiana, Zimmer Biomet produces a diverse range of medical equipment used by orthopedic surgeons and clinicians. The company earned $7.98 billion in revenues in 2019. Zimmer Biomet has 19,900 employees.
After the acquisition of Biomet to form Zimmer Biomet, the company had a rough four years where its sales stumbled. But it soldiered on and start experiencing growth in 2018. While its revenue is still half that of Stryker, it is picking up well. The company was also expected to launch a robot that would rival Stryker's Mako Total Knee in the robotic-assisted surgery segment.
Getinge
Getinge was founded in Getinge, Sweden, in 1904. It manufactures equipment and system used both in the healthcare and life sciences industries. Until 2007, the company operated three subsidiary companies- Getinge, ArjoHuntleigh, and Maquet. They were then all organized into a one-brand company. With production facilities in the US, Sweden, Netherlands, Turkey, Poland, Germany, China, and France, Getinge's products are sold in more than 135 countries around the world. The company employs 12,000 people. Its revenue for 2019 was $2.8 billion. Getinge is headquartered in Gothenburg, Sweden.
Getinge is the largest manufacturer of surgical tables in the world. That's just where its comparison with Stryker ends. With revenue 7 times smaller than of Stryker, it would really be expecting it to stack up to the latter.
Medline Industries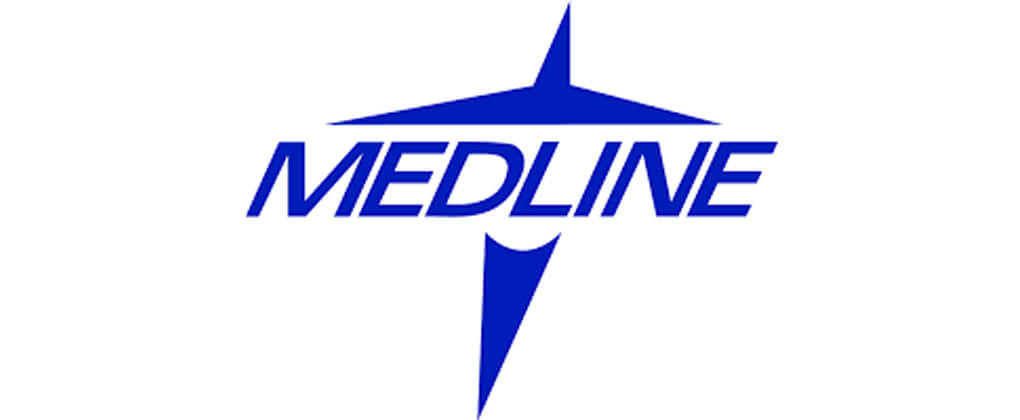 Headquartered in Northfield, Illinois, Medline is the biggest private manufacturer of medical supplies in the world. Established in 1966 by Jim and Jon Mills, the company opened its first manufacturing facility in 1968 for the production of textiles. It then ventured into non-textile manufacturing in 1972 with the acquisition of an injection molding company. Medline expanded into Sterile Procedure Trays (SPT) production in 1995. Other products such as private label wound care products followed soon. As of 2019, the company had 12,000 employees and a revenue turnover of $7.44 billion.
Stryker made about twice as much revenue as Medline made in 2019. This may be because Medline primarily focuses on textile medical supplies which have lesser market penetration compared to Stryker's products. Stryker also has a presence in more markets than Medline.
Hill-Rom Holdings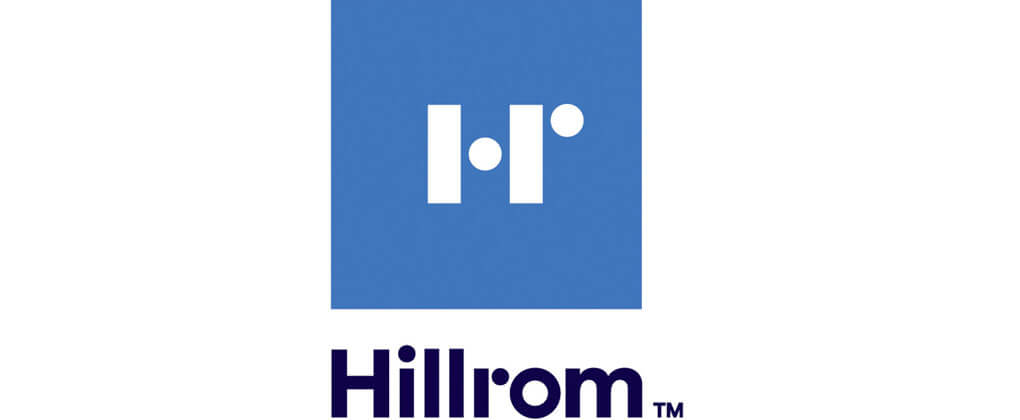 Hill-Rom was founded in 1929 by William A. Hillenbrand to make wooden furniture for hospitals. In the first six months, he gave the furniture to hospitals for free and they were could return them at the end of the trial period if they didn't like them. No hospital returned its furniture. Instead, some ordered more. The company has since expanded into the production of other healthcare equipment, hospital beds, and medical technology systems. Headquartered in Batesville, Indiana, Hill-Rom had 10,000 employees and a revenue turnover of $2.9 billion in 2019. 
In 2011, Stryker took Hill-Rom to court over alleged patent infringement. According to Stryker, Hill-Rom had infringed on three patents for remote bed-monitoring systems that belong to it. The case dragged on for three years. And it is probably the only win Hill-Rom has had over Stryker in recent times.
Sonova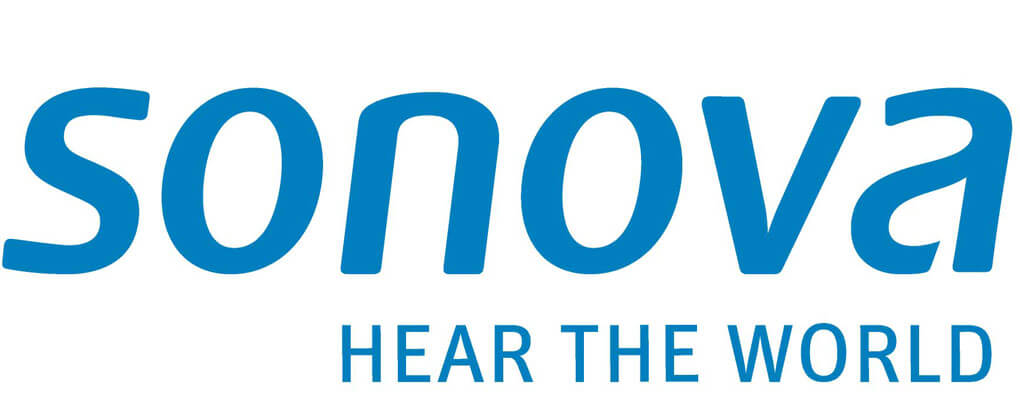 Swiss-based Sonova is a multinational company that specializes in hearing solutions such as cochlear implants, hearing aids, and wireless communication solutions. Headquartered in Stäfa, Switzerland, Sonova operates the Phonak, AudioNova, Advanced Bionics, and Hansaton brands. The company was established in 1985 under the name Phonak Holding AG. It acted as a holding company for the Phonak Group (founded in 1947). In 2007, the holding company rebranded to Sonova. As of 2019, Sonova had a revenue turnover of $2.79 billion and 14,740 employees.
Sonova operates on a limited scope of the medical equipment industry, specializing only in hearing solutions. It is doing quite well in the segment and is one of the largest providers of hearing solutions in the world. But it limits its revenue generation, unlike Stryker that has diversified its product portfolio.
Conclusion
The top 10 Stryker competitors are Karl Storz, Smith & Nephew, Johnson & Johnson, Medtronic, DJO Global, Zimmer Biomet, Getinge, Medline Industries, Hill-Rom Holdings, and Sonova. Their total number of employees in 2019 was 328,666. Cumulatively, they made $144.81 in revenues. Medtronic is Stryker's biggest competitor.
Competitors Stats
| | | | |
| --- | --- | --- | --- |
| NAME  | FOUNDED | HEADQUARTERS | EMPLOYEES |
| Karl Storz | 1945 | Tuttlingen, Germany | 6,716 |
| Smith & Nephew | 1856 | Watford, UK | 17,637 |
| Johnson & Johnson | 1886 | New Brunswick, New Jersey | 132,200 |
| Medtronic | 1949 | St. Anthony, Minnesota | 98,003 |
| DJO Global | 1978 | Vista, California | 5,470 |
| Zimmer Biomet | 1927 | Warsaw, Indiana | 19,900 |
| Getinge | 1904 | Gothenburg, Sweden | 12,000 |
| Medline Industries | 1966 | Northfield, Illinois | 12,000 |
| Hill-Rom Holdings | 1929 | Batesville, Indiana | 10,000 |
| Sonova | 1985 | Stäfa, Switzerland | 14,740 |
Stryker Competitor Crossword
Content from this and other articles on this website can be used as a crossword clue