Top 10 Sling Tv Competitors In 2023
Sling TV is an American entertainment company that provides over-the-top (OTT) internet television. It was launched on January 5, 2015, by Dish Network at the Consumer Electronics Show in Las Vegas. The company is headquartered in Meridian, Colorado, USA, with its services available in the United States and Puerto Rico. As of February 2020, it is the second leading virtual multichannel video programming distributor in the United States, with 2.59 million subscribers. 
| | |
| --- | --- |
| COMPANY NAME | Sling TV LLC |
| FOUNDED | 2015 |
| HEADQUARTERS | Meridian, Colorado  |
| SIC CODEz | 4841 |
| STATUS | Subsidiary of Dish Network |
| INDUSTRY SECTOR | Entertainment, Streaming Pay-Tv Service |
| EMPLOYEES | 1153 |
| SERVICES | OTT Internet Television |
| PARENT COMPANY TRADING SYMBOL | NASDAQ: DISH |
Sling Tv similar companies:
Hulu + Live TV, YouTube TV, AT&T TV, FuboTV, Philo, Xumo, Pluto TV, Apple TV+, Netflix, and Disney+. 
How the company makes money
The primary source of revenue for Sling TV is subscription fee payments from the customers for over-the-top internet television. 
Over-the-top Internet Television (OTT)
Over-the-top service refers to streaming services that bypass traditional platforms such as satellite television, cable, and broadcast, which distributed and controlled content. The services are preferred through the internet, with users accessing them through web browsers or applications on phones, tablets, laptops, personal computers, and smart television sets.
Users are required to create accounts that generate unique identities allowing them to pay a subscription fee and have exclusive access. Depending on the provider, a given account can have multiple simultaneous streams. This feature is popular and used by consumers to choose their provider as the cost can then be split between friends and family. Also, for a large family with multiple varying interests, simultaneous streams allow for each member to watch their preferred content on individual devices. 
The Federal Communications Commission classifies over-the-top services into two groups: virtual multichannel video programming distributors (vMVPDs), and subscription-based video-on-demand (SvoD) services.
Virtual Multichannel Video Programming (vMVP) 
Also referred to over-the-top internet television providers or live TV streaming service providers. The subscribers can access given television channels over the internet. Any internet-enabled device that can access the specific applications or has a web browser can be used to access the content. This service is mainly targeted on cord-cutters, individuals who cancel cable or satellite television subscriptions, and preferring instead entertainment available over the internet.
Advancements in cloud computing have led to the development of cloud DVR, which allows one to record select programs for future watching. Sling TV allows up to 10 hours of cloud DVR, but for users who wish for more, an extra $5/month grants 50 hours of storage.
Television channels such as CNN, Fox News, MSNBC, Fox Sports 1 (FS1), ESPN, Food Network, Discovery Channel, TNT, Lifetime, Cartoon Network, among others, are all available on Sling TV.  Three packages, Sling Orange, Sling Blue, and Sling Orange + Blue, are available with each offering a given set of channels. The first two packages only allow one to watch only one device at any given time, while Sling Orange+Blue allows up to four simultaneous streams.  Extra channels can be added to each package based on genres with additional fees charged. Premium networks Epix, Starz, and Showtime, are also available on Sling TV. Sling TV can be accessed on a smartphone, computer, or tablet. These devices can be connected to a TV. Linking the Sling TV app with Google Chromecast also allows one to watch via TV.  Like all other streaming services, high-speed internet is necessary.
Subscription-based video-on-demand (SVoD)
Sling TV does not belong to this provider group. However, some providers such as Netflix, Amazon Prime, and Disney Plus command a significant portion of the internet entertainment market segments. Unlike the OTT internet television providers, they do not provide live television but instead, have a collection of both previously aired and original content that subscribers can access. The term on-demand means that the consumer has total control of what to watch and when to watch it so long as it is available in the provider's library.
The increasing preference for the content on these platforms, especially original exclusive productions, has reduced the demand for live television apart from live sports and news. Consequently, though indirectly, these platforms are competing with OTT internet television providers. The increased control and almost unlimited content make them more preferable.
Hulu + Live TV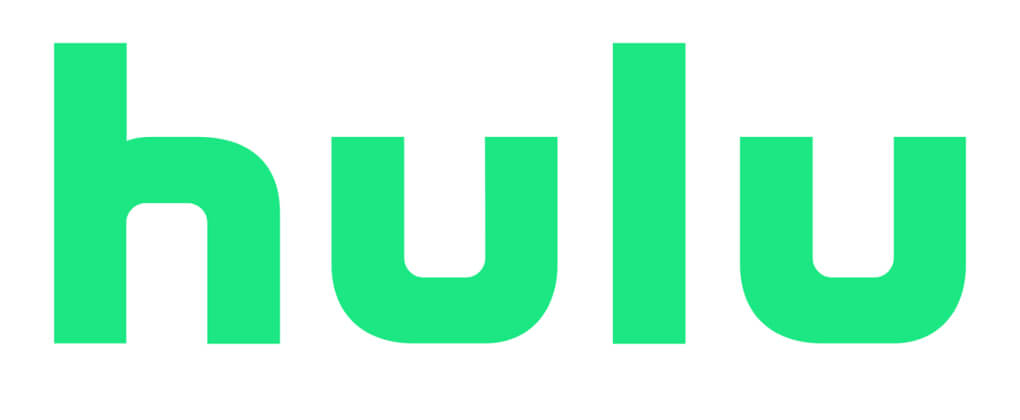 Hulu + Live TV is a product of Hulu, a joint venture between The Walt Disney Company and Comcast, with the former being the majority owner and having full control while the latter is a silent partner.  Established in 2007, it is primarily a subscription video-on-demand service. The headquarters are in Santa Monica, California and it has 2,900 employees.
In 2017, it launched an over-the-top internet protocol television (IPTV) service, marketed initially as 'Hulu with Live TV' before being renamed to 'Hulu + Live TV'. The service has feeds of the five major broadcast networks, that is, CBS, ABS, NBC, The CW, and Fox, and cable channels owned by The Walt Disney Company, NBCUniversal, 21st Century Fox, ViacomCBS, Scripps Networks Interactive, WarnerMedia Entertainment, and A+E Networks. Paying an extra fee allows subscribers to access HBO, Cinemax, and Showtime as add-ons. 
Hulu has been successful leading to an Alexa Global Rank of 209 as of August 7, 2020. It now has 35.5 million subscribers for the SvoD service, and Hulu + Live TV, despite being launched much later than its competitors, and it is now the market leader for IPTV with 3.4 million subscribers as of August 4, 2020. 
Hulu + Live TV has had the edge over Sling TV as it is a two-in-one product combining SVOD and IPTV. Consequently, it has been able to overcome Sling TV as the market leader, and unlike Sling TV subscription base, which is on the decline, losing 94, 000 subscribers in the last quarter of 2019, its customer base is expanding.
YouTube TV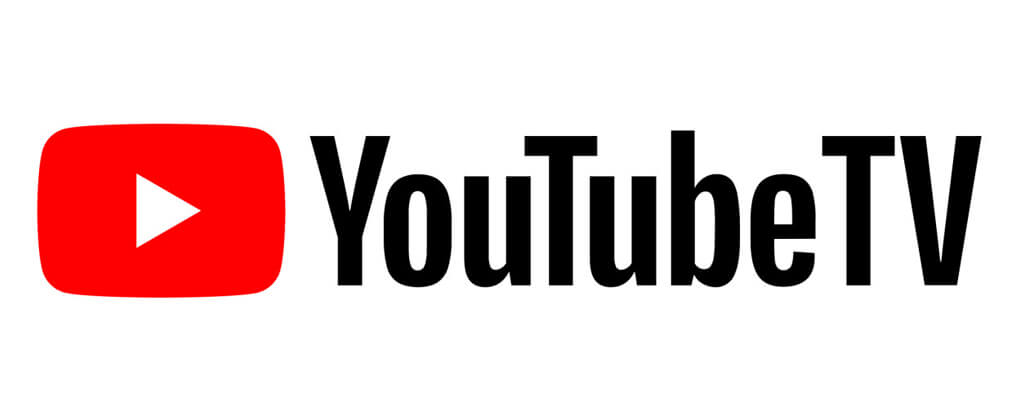 YouTube TV is an over-the-top internet television offering live TV, cloud-based DVR, and on-demand video.  The company was established in 2017, and it is headquartered in San Bruno, California. It is owned by YouTube, a subsidiary of Google, whose parent company is Alphabet Inc. YouTube has 1121 employees. The company is now a significant player in IPTV with two million subscribers. The service is only available in the United States and offers over 70 channels, including local channels.  
The outstanding feature of YouTube TV is its cloud DVR that grants unlimited customer storage with recordings being available for up to nine months. Besides, a single subscription can be shared among six accounts and supports up to three simultaneous streams. The advantage for YouTube TV is its potential for growth as it is attached to the YouTube video platform that is popular and widely used within and beyond the United States. Sling TV provides a similar service, but it is cheaper than YouTube TV and still has more subscribers.
AT&T TV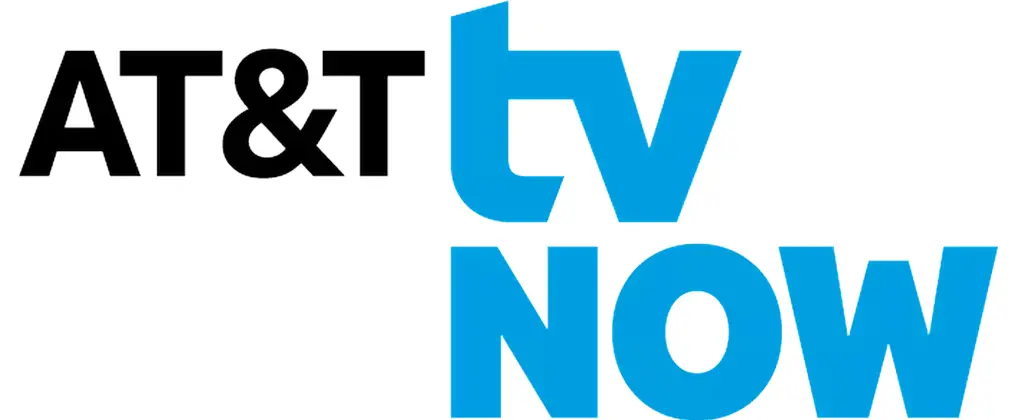 AT&T TV is a group of streaming channel television services by AT&T available in the United States. It was founded in November 2016 with headquarters in El Segundo, California. The brand has three individual services. AT&T TV, launched in 2020 and set to replace U-verse TV eventually, it is sold on contract and requires an Android TV-based set-top box that subscribers can rent. AT&T TV Now, previously DirecTV Now, an over-the-top internet television service that is sold without a contract.  AT&T Watch TV, a skinny bundle without local or sports channels that was introduced in 2018.
AT&T Inc., the parent company of AT&T TV, is a multinational conglomerate based in Dallas, Texas, currently ranked as the largest media and entertainment company in the world in terms of revenue. It is currently ranked #9 on the Fortune 500 and has 268,220 employees. Its interests include mobile telephone services, fixed telephone services, internet services, and mass media (through WarnerMedia).  There has been controversy surrounding AT&T TV as customers of the parent company's other services reported being pressured and strong-armed into subscribing to it. The company was also accused of inflating subscriber numbers. The peak of the service was 1.86 million subscribers, but once they scaled back massive discounts meant to attract initial subscriber interest, the numbers started dropping, showing poor retention.  The company lost 138,000 subscribers and is now down to 788,000. The hemorrhage has been partially attributed to the confusing naming and renaming of the products. Standalone AT&T Watch TV is now no longer available for re-subscription or signing up.
FuboTV
An American public company (OTCQB: FUBO) that provides over-the-top internet television services.  Founded in 2015, it primarily focuses on channels that distribute live sports, including MLB, NHL, NBA, MLS, NFL, and international soccer. In March 2020, it merged with FaceBank Group to leverage its IP portfolio to develop new streaming experiences for consumers, and the combined company was named FuboTV. The headquarters are in New York City, New York and it has 231 employees.
Several packages are available, each with a different channel lineup. Fubo Standard, the base package, offers 100+ channels. Add-on packages such as Extra, Fubo Cycling, and Sports Plus are also available.
By the end of 2020, FuboTV had 315,789 subscribers, with total revenue of $146.5 million and streaming hours had tripled compared to 2018 
Philo
Formerly known as Tivli, this internet television company was founded in 2009 by Harvard University seniors Nick Krasney and Tuan Ho. Its headquarters are now in San Francisco, California and it has 113 employees. Key investors in the company include Mark Cuban, Facebook co-founder, and current Philo CEO Andrew McCollum, and HBO. It launched its internet television service in the United States in 2017. 
Channels offered include A&E Networks, AMC Networks, Discovery, and legacy Viacom channels (owned by ViacomCBS). These companies became joint owners of Philo with a $25 million investment. Other channels available include BBC World News, Cheddar, Hallmark Channel and its sister channels Hallmark Drama and Hallmark Movies & Mysteries. It doesn't offer any sports channels. Starting June 2020, EPIX and STARZ are available as premium add-ons. 
In August 2020, the company reported hitting 750,000 subscribers, up 300% in one year. The growth was attributed to its popularity amongst cord-cutters and cord-nevers that are not keen on sports. Sports content is pricey, and not having it has allowed Philo to be cheaper than its competitors, with subscription fees being set at $20 a month in 2020.  
Xumo
Founded in 2011 and headquartered in Irvine, California, this over-the-top internet television service provider is a Comcast subsidiary with 55 employees. It is available in North America, Europe, and Brazil.
Xumo, similar to pay television, categorizes the over 190 channels available by content type. It also has content partnerships with firms, including A&E Network, CNET, Fox Sports, WarnerMedia, among others. The service is free and raises revenue through advertising. As of spring 2019, it had 10 million monthly viewers. 
Pluto TV
Pluto TV was founded in 2013 by Tom Ryan, Ilya Pozin, and Nick Grouf. It is a free, advertiser-supported video on demand service based in Los Angeles, California with an estimated 160 employees. Pluto TV licenses content directly from providers with the service being available via its website and supported apps. The video advertisements are shown during ad breaks similar to those on conventional television. In March 2019, it was acquired by Viacom for $340 million. Pluto TV is now available in the United States, Puerto Rico, Europe, and Latin America, with plans to make it available worldwide. 
Pluto TV has over 200 channels packaging the acquired content and categorized by genre. Programming from ViacomCBS's internal libraries is available. Some traditional television channels such as Court TV, NASA TV, WeatherNation TV, and Trinity Broadcasting Network are also available. By the end of 2019, it had 22 million monthly viewers. 

Apple TV+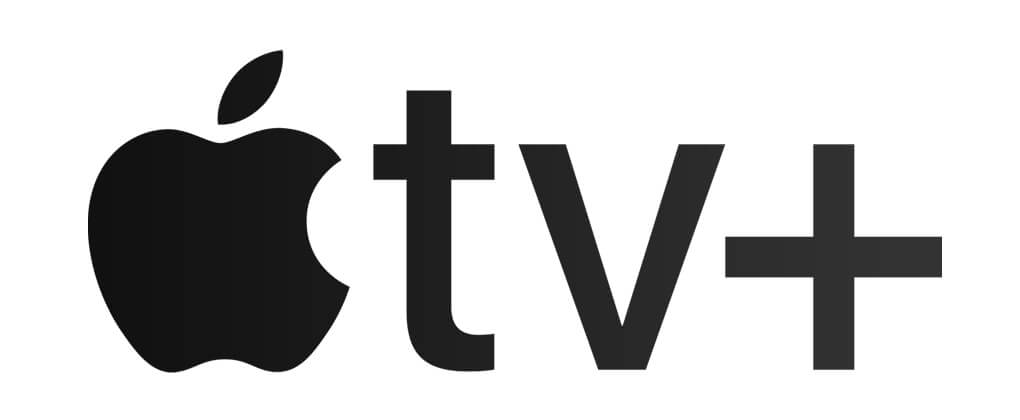 Debuting in November 2019, Apple TV+ is an ad-free SvoD service by Apple Inc. At launch, it was available in about 110 countries. Its association with the reputable and established Apple brand, famous for iPhones and iPads, and the fact that it will be distributing its original content were expected to give it a competitive edge. The company is based in Cupertino, California alongside its parent company Apple which has 137,000 employees.
By May 2020, there were at least 30 original titles on the platform. It had 10 million subscribers, the majority of whom are on the one year free trial with half being active users. At the same time, Apple announced a change in strategy and plans to acquire content from other providers to expand its catalog and compete with the likes of Netflix and Hulu. Apple Inc. is valued at $1.9 trillion. Its profits in 2019 were $55 billion, the best amongst Fortune 500 companies; thus its backing of Apple TV+ is a significant advantage for the platform over Sling TV.
Netflix
Netflix is an American public company (NASDAQ: NFLX) that runs offers a subscription-based streaming video-on-demand service and a production company. The company was founded in 1997, and its headquarters are in Los Gatos, California. It is available worldwide except in mainland China, Syria, North Korea, and Crimea. Content offered includes a vast collection of films and television series from other providers and in-house productions. Netflix had 193 million paid subscriptions globally, 73 million in the United States, as of April 2020. As of December 2019, the company had 8,600 employees.
Though it doesn't offer the same service as Sling TV, internet television, it is preferred more due to the wide variety of content available and the control afforded to the user of what to watch and when to watch it, that is not offered by tradition broadcasting.
In an effort to produce new content, secure rights to additional content, and diversifying content in the countries where it is available, Netflix has accumulated with its liabilities hit $27.8 billion by Q2 of 2020, $15 billion of which is long term debt. 
Disney+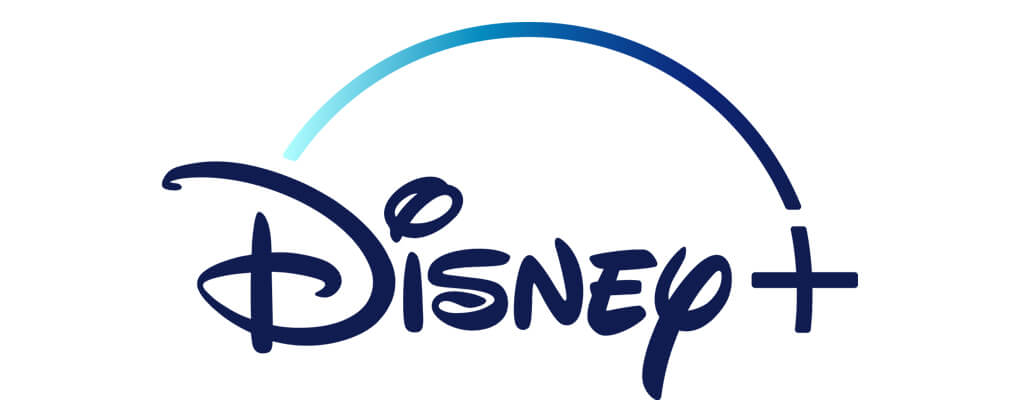 Launched in November 2019, it is owned and operated by Walt Disney Direct-to-Consumer & International, a subsidiary of The Walt Disney Company based in Burbank, California. The service focuses on family-oriented content primarily produced by The Walt Disney Studios and Walt Disney Television. The Walt Disney Company has 223,000 employees. Disney, Pixar, Marvel, and National Geographic productions are also available. Disney + also has original content such as The Mandalorian television series.
Hosting popular blockbuster Disney productions has given the platform a competitive advantage, and it had 60.5 million subscribers as of August 4, 2020. The service is available in the United States, Canada, New Zealand, Australia, and other select markets across the world. As existing Disney's international streaming distribution deals with competitors expire, the market served will expand further. 
Conclusion
The top 10 Sling TV competitors are Hulu + Live TV, YouTube TV, AT&T TV, FuboTV, Philo, Xumo, Pluto TV, Apple TV+, Netflix, and Disney+. Hulu + Live TV, YouTube TV, AT&T TV, FuboTV, and Philo that are subscription-based virtual multiplayer video programming providers have 7.25 million subscribers between them with Hulu + Live TV leading the field. Netflix, Disney+, and Apple TV+, which subscription-based video-on-demand providers have 263.5 million subscribers, indicating they are more popular than the vMVP providers. Xumo and Pluto TV are free advertised-supported platforms, and together they have 32 million monthly viewers. The streaming service market is thus competitive with the competition cutting across the various variants available. 
Competitors' Stats
| | | | |
| --- | --- | --- | --- |
| NAME | FOUNDED | HEADQUARTERS | EMPLOYEES |
| Hulu + Live TV | 2017 | Santa Monica, CA, USA | 2,900 |
| YouTube TV | 2017 | San Bruno, CA, USA | 1,121 |
| AT&T TV | 2016 | El Segundo, CA, USA | 268,200 (Parent, AT&T) |
| FuboTV | 2015 | New York City, NY, USA | 231 |
| Philo  | 2017 | San Francisco, CA, USA | 113 |
| Xumo | 2011 | Irvine, CA, USA | 55 |
| Pluto TV | 2013 | Los Angeles, CA, USA | 160 |
| Apple TV+ | 2019 | Cupertino, CA, USA | 137,000 (Parent, Apple Inc.) |
| Netflix  | 1997 | Los Gatos, CA, USA | 8,600 |
| Disney+ | 2019 | Burbank, CA, USA | 223,000 (Parent, Walt Disney) |
Sling TV Competitor Crossword
Content from this and other articles on this website can be used as a crossword clue