Quest Diagnostics Similar Companies, Competitors and Alternatives

Quest Diagnostics is a medical laboratory that specializes in conducting tests for cardiovascular diseases, COVID-19, neurological anomalies, infectious disorders, and even cancer. Established by Paul A. Brown, MD as a Metropolitan Pathology Lab in 1967, the company changed its services and names quite a few times before settling for clinical testing in the '90s. Today, Quest generates revenue upwards of $9 billion.
| | |
| --- | --- |
| Name | Quest Diagnostics |
| Founded | 1967 |
| Headquarters | Secaucus, NJ, US |
| SIC Code | 8071 |
| Status | Public, Independent Company |
| Industry Sector | Healthcare |
| Employees | 48,000 |
| Trading Symbol | NYSE: DGX |
How Quest Diagnostics Makes Money
Quest Diagnostics makes money by selling medical testing services to anyone in need. It conducts a thorough diagnosis of the patient based on their condition or the prescriptions, provides the results of the testing, and gets paid for the services. Those very results are used by hospitals to cure and/or prevent a number of diseases. Most of Quest's revenue arises from clinical testing, but a part of it also comes from molecular diagnostics.
Healthcare
The healthcare industry is one of the largest industries in the world today, spreading to almost every nook and cranny of the planet. Quest Diagnostics deals only in the clinical testing sector of this industry, which is also quite huge.
Companies Similar to Quest Diagnostics
Quest Diagnostics is a Fortune 500 company that has a healthy presence throughout the US, Mexico, Puerto Rico, and Brazil. It also has ties with various clinical centers around the globe. You may still wish to make a switch, and we can understand. So here are a few cutting-edge alternatives for you.
Competitors to Quest Diagnostics
The biggest rivals to Quest Diagnostics are Labcorp, Exact Sciences, Bio-Reference Laboratories, DaVita Healthcare, Sonic Healthcare, Myriad Genetics, Synlab Group, Fresenius Medical Care, NeoGenomics, and Siemens Healthineers. Let's discuss these Quest Diagnostics similar companies in more detail.
Labcorp
Laboratory Corporation of America Holdings, simply known as Labcorp, is without a doubt THE largest clinical diagnostics company in the world. Matthew Benger is responsible for the inception and development of the company in 1978, back when it was called Roche BioMedical. It used to be a part of Revlon Health, but it is a publicly traded firm today.
Healthcare
Labcorp is the global leader in the healthcare industry, with over 36 testing centers in the US itself. Did you know that it nets an income of around $2.38 billion from all its clinics worldwide? Apart from pioneering genomic testing services, Labcorp also deals in molecular diagnostics, oncology testing, phenotyping, etc.
Exact Sciences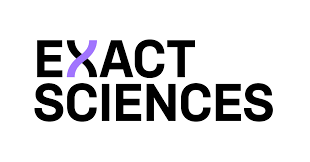 Exact Sciences Corporation is a healthcare firm that specializes in molecular diagnostics. Its subsidiary, Genomic Health, directly competes with Quest Diagnostics in the cancer detection department. Exact Sciences was born through the efforts of Stanley Lapidus and Anthony Shuber in 1995 in Marlborough, MA. In about six years, it had become a publicly traded company.
Healthcare / Molecular Diagnostics
In the initial stages, Exact Sciences only dealt with the diagnosis of colorectal cancer, but after acquiring other companies like Genomic, it expanded its services. It hasn't started making a profit yet, with an operating income in the negative of $855 million. However, it has definitely been making headway in the molecular diagnostics industry.
Bio-Reference Laboratories

Bio-Reference Laboratories is a clinical testing company based in Elmwood Park, NJ. Did you know that it is the third-largest medical testing firm in the US? It was acquired by OPKO Health in 2015 for a whopping $1.47 billion. Marc Grodman founded Bio-Reference Labs in 1981, and it is currently run by Geoff Monk as its president.
Healthcare
Bio-Reference Labs is a full-service clinical laboratory that offers medical testing services to hospitals, clinics, medical institutions, and private and government offices. Under OPKO Health, it also specializes in core genetic testing. Its subsidiaries include Laboratorio Buena Salud and PSIMedica.com.
| | | | |
| --- | --- | --- | --- |
| Annual Revenue | Funding | Headquarters | Employees |
| $797M | Undisclosed | Elmwood Park, NJ, US | 4000 |
DaVita Healthcare

DaVita is one of the leading kidney dialysis providers in the world. Right from detecting kidney-related diseases to curing them, DaVita does it all. It is especially known for treating end-stage renal disease where the patient has to keep undertaking dialysis for the rest of their life. Founded in 1979, the company's name has its roots in Italian, and it translates to "giving life".
Healthcare
DaVita is a publicly traded company that rules the US dialysis market with a 37% share. It has managed to acquire several competitors over the years, including Healthcare Partners and WellHealth Quality Care. Did you know that it ranks 271st in the Fortune 500 list and nets an income of $903 million?
Sonic Healthcare
When it comes to clinical labs based outside the US, hardly anyone can compete with Sonic Healthcare. Headquartered in Sydney, Australia, the company is well known for its pathology lab and radiology services. It was formed through the merger of other laboratories in 1987, the very year in which it went public.
Healthcare
Sonic Healthcare underwent several name changes over the years. Today, the company is run by Dr. Colin Goldschmidt as its CEO, and its main services include pathology, clinical medicine, and imaging. Its presence in the US is limited to eight locations and more than 8000 employees.
| | | | |
| --- | --- | --- | --- |
| Annual Revenue | Funding | Headquarters | Employees |
| $6B | Undisclosed | Sydney, Australia | 37,000 |
Myriad Genetics
As the name suggests, Myriad Genetics is a genetics testing company, not unlike 23andMe, rather than a comprehensive clinical lab-like Quest. It was founded in 1991 by Mark Skolnick, Kevin Kimberlin, and Peter Meldrum. It started off as a research facility on breast cancer, later evolving into a commercial clinic in the mid-'90s.
Healthcare / Molecular Diagnostics
The primary focus of Myriad Genetics is to advance the science behind the early detection and prevention of disease through genetics. It directly competes with the molecular diagnostics division of Quest. However, it doesn't have an extensive worldwide presence like the latter in the healthcare industry.
| | | | |
| --- | --- | --- | --- |
| Annual Revenue | Funding | Headquarters | Employees |
| $690.6M | Undisclosed | Salt Lake City, UT, US | 2600 |
Synlab Group
Synlab Group provides medical diagnostics services not only for humans but also for animals and the overall living environment too. Based in Munich, Germany, the company has clinical labs and research centers spread in over 40 different countries around the world.
Healthcare
Synlab Group formed from the merger of two medical labs, Labco and Synlab, in 2010. Did you know that it has more than 400 laboratories under its belt today? Apart from human, veterinary, and environmental diagnosis, the company also has a healthy presence in the pharmaceutical industry.
Fresenius Medical Care
Fresenius Medical Care offers services more similar to DaVita's than those of Quest Diagnostics. It is based in Germany, but it has headquarters in Waltham, MA, as well. It was founded in 1996 through the merger of two other medical care firms, one German and the other American.
Healthcare
Fresenius holds a slightly higher share (38%) in the US dialysis market than DaVita. It has a little over 4000 clinics spread throughout the US, Germany, and Japan, and more than 42 production sites. An interesting fact: Fresenius is featured in Forbes' list of Best Employers.
| | | | |
| --- | --- | --- | --- |
| Annual Revenue | Funding | Headquarters | Employees |
| $18B | $182.7M | Bad Homburg, Germany, and Waltham, MA, US | 122,909 |
NeoGenomics
NeoGenomics is a clinical laboratory company that specializes in precision oncology testing and cancer detection through genetics. It received its CLIA certifications in 2002 and saw rapid growth thereafter. It was a private company for more than 10 years before going public under Nasdaq in 2013.
Healthcare
Every NeoGenomics clinical laboratory offers a range of services including molecular genetics, flow cytometry, cytogenetics, etc. Most of its labs are concentrated in the US, but it also has a worldwide presence, with its international headquarters in Rolle, Switzerland.
Siemens Healthineers

Siemens Healthineers is a medical technology company that also operates clinical testing centers. However, its primary focus remains the manufacture and distribution of medical devices. Its parent company, Siemens AG, was established in 1847, but Siemens Healthineers was formed in 2017.
Healthcare
In its meager five-year reign, Siemens Healthineers has managed to produce a wide array of medical products, right from molecular imaging to computed tomography. Even its number of acquisitions is rapidly growing in number, with the likes of Corindus and Varian Medical Systems already among its repertoire.
Conclusion
Quest Diagnostics biggest competitor is Labcorp. It offers all the clinical services that Quest does, and then some. Also, Quest may be indirectly collaborating with other clinics around the globe, but Labcorp has many labs under its own name worldwide. Thus, you won't go wrong if you were to choose Labcorp over Quest.