Top 10 Mailchimp Competitors in 2023
Headquartered in Atlanta, Mail Chimp was initially launched as an email marketing service in 2001 to help small businesses grow. Over the years, it has grown into a full-fledged all-in-one automated marketing platform that helps both small and big businesses fulfill their online marketing needs. Mail Chimp is used by millions of business owners and individuals that include Fortune 100 companies too.  
Mail Chimp was a small email marketing business by Rocket Science Group initially, but its founders Ben Chestnut, Dan Kurzius, and Mark Armstrong both realized its growth potential and took it forward. This privately-held company is owned completely by its founders. It has offices in Brooklyn, Vancouver, and Oakland.
Mail Chimp operates on a subscription basis offers social posting digital ads, a marketing CRM, website landing pages, smart content tools, and simplified marketing automation. It also offers a free plan that allows up to 2,000 contacts with a 10,000 mails limit per month. It has strict compliance policies to prevent email spamming and ensure subscribers don't face high bounce rates. 
In 2020, Mail Chimp had 14 million users and over 14K users signing up every weekday globally. The company posted a turnover of $700 million in 2019 with a team of more than 800+ employees. 
| | |
| --- | --- |
| NAME | Mail Chimp |
| FOUNDED | 2001 |
| HEADQUARTERS | Atlanta, United States |
| SIC CODE | 73, 737 |
| STATUS | Private |
| INDUSTRY SECTOR | Email Marketing |
| EMPLOYEES | 800+ |
| Website | www.mailchimp.com |
Mail Chimp's similar companies:
Constant Contact, Marketo Engage, Sendinblue, ConvertKit, SendX, Campaign Monitor, AWeber, Drip, GetResponse, MailerLite. 
Who is Mail Chimp's biggest competitor?
Mail Chimp's biggest competitor is undoubtedly Constant Contact, which has been created to manage marketing automation for small businesses and start-ups. Both beginners and email marketing experts can start designing and creating emails easily on this platform, thanks to its intuitive drag and drop features. Their pricing is competitive and less than Mail Chimp.
Constant Contact also offers high-quality support, easy third-party integrations with a wide range of apps. Many small businesses and non-profits have started using its services due to its wide range of features and pricing. However, MailChimp is known for its ease-of-use, branding, and safety and security.
How the company makes money?
MailChimp makes money from monthly subscription plans that give users access to their services like email marketing, customizing websites and launching an online store, etc. Based on different subscription plans, users can add a certain number of contacts to their mailing lists and send them emails. It also charges customers to use different email and landing page design templates it offers through different subscription plans.
While the company initially started as a free service for small businesses, it has over the years evolved into a complete marketing platform with different paid services as the main source of its revenue. Due to its earlier free-forever policy, the company gained a huge number of clients ranging from small businesses to non-profits.
Constant Contact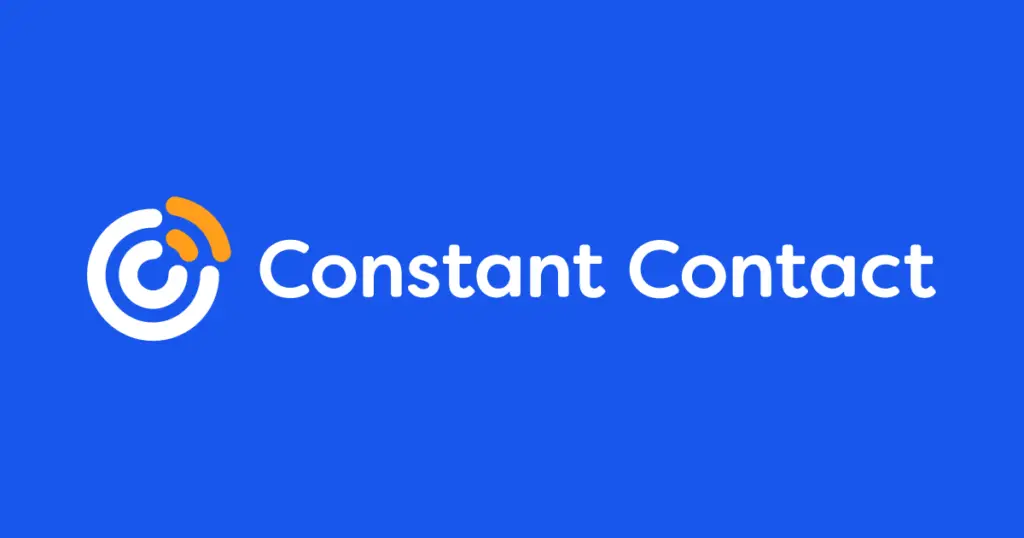 One of the key competitors of Mail Chimp, Constant Contact has a wide range of features that makes it immensely helpful to small businesses. Randy Parker established Constant Contact in 1995 as Roving Software. Its revenue is estimated to be $254.8M per year, and it employs 1235 people. Easy to use with drag and drop features, Constant Contact is very competitively priced and thus quite affordable. It also organizes seminars and training programs on email marketing regularly to help its users get the maximum benefits from it.
What makes it better than Mail Chimp is the wide variety of email templates it has in its resource library. It also offers better deliverability as compared to other email marketing companies. However, it does not have any FREE plan like MailChimp; it just has a Trial plan.
Marketo Engage

Designed as a customer engagement platform, Marketo Engage offers a wide range of services across different touchpoints such as email, web, and mobile among others. It was founded by Phil Fernandez, Jon Miller, and David Morandi in 2006. In 2018, Adobe Systems purchased Marketo for $4.75 billion. Not only can you use it to manage your email marketing campaign, but also for a wide range of services such as Cross Channel Engagement, Marketing Analytics, Experience Automation, and Sales Partnership. Its suite of products includes Marketo Engagement Platform, Marketo Lead Management, Marketo Sales Insight, Marketo Revenue Cycle Analytics, and Marketo Social Marketing.
It is a part of the Adobe Experience Cloud, which helps marketers manage all their marketing needs in one place. Marketo Engage not only helps you create content but also send and manage your email campaigns through one integrated platform. Its customer service is proactive and easily accessible. The company has 1300 employees.
Sendinblue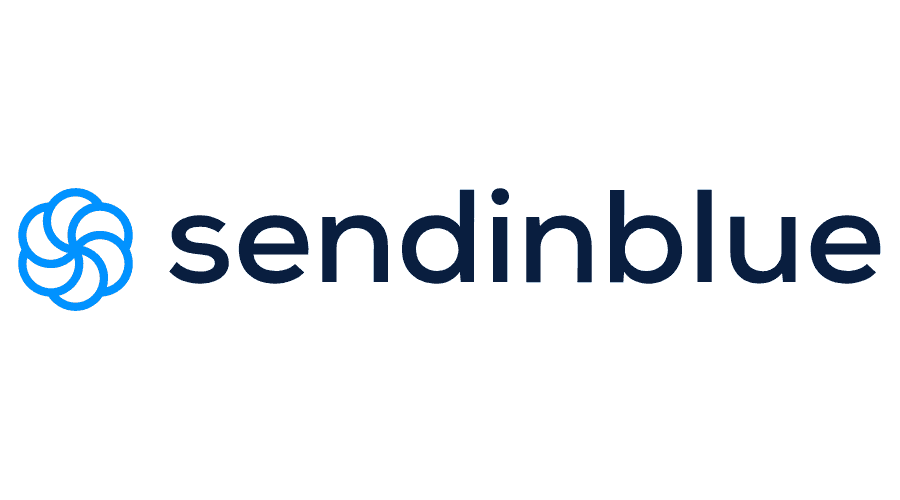 Small businesses looking at using email marketing campaigns, newsletters, email automation, SMS Campaigns, Facebook Ads, and creating landing pages will find Sendinblue to be a great help as it is a very intuitive platform available in 6 languages. Founded by Armand Thiberge and Kapil Sharma in 2007, Sendinblue employs 400 people and has 90K users. You can even customize your campaigns to send emails based on user behavior while being able to rely on better deliverability at the same time.
It offers an engaging and interactive version of live chat and even the option to conduct SMS campaigns to your database. Another great feature, as compared to Mail Chimp is the ability to store unlimited contacts, no matter which plan you buy. It also offers a free-forever plan to support small business owners.
ConvertKit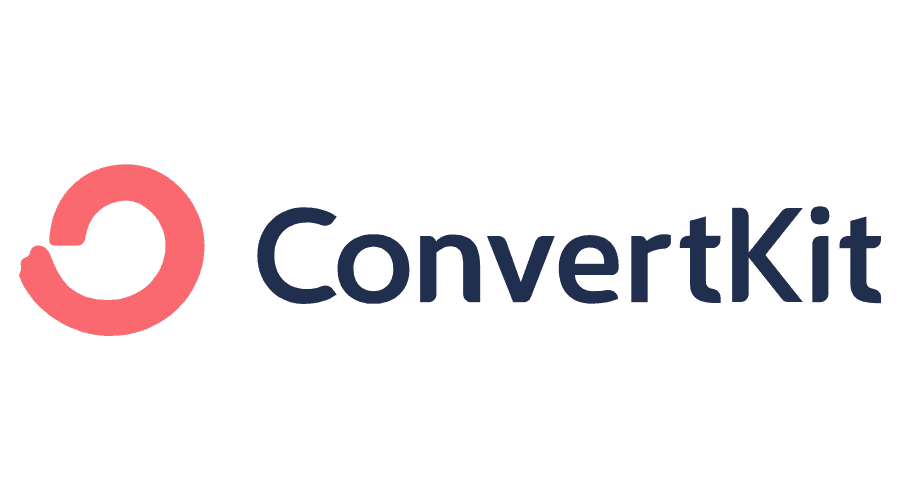 Designed to help small businesses, authors, and bloggers in automating their marketing workflows, ConvertKit is an all-in-one marketing software that helps users to create and deliver email marketing campaigns, create landing pages, signup forms, and more.  Founded in 2013 by Nathan Barry, the company has headquarters in Montreal Canada, and has about 70 employees. Its annual revenue is a whopping $23.4 million. It is aimed more towards text-based users who are not comfortable with images and wish to keep their email campaigns more readable and simple.
As compared to Mail Chimp, ConvertKit does not offer A/B testing facilities and has a simpler dashboard, with basic reports.  It is apt for bloggers and online content creators with its simple, easy-to-use templates. It also has a personalized segmentation feature, wherein you can tag customers based on their response to your emails. This is especially helpful when you rely on email marketing to keep constantly in touch with customers.
SendX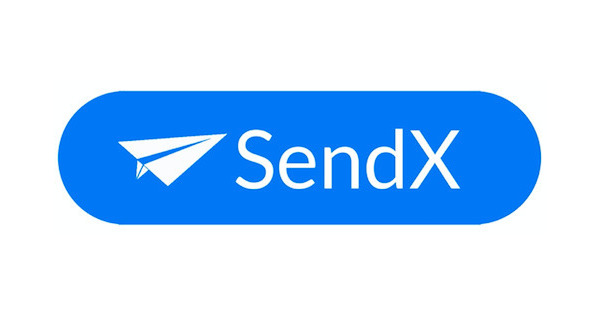 One of the most affordable and easy-to-use email marketing platforms, SendX has managed to garner its own share of loyal followers in the crowded email marketing space. SendX was founded by Agnibha Nath, Mayank Agarwal, and Varun Jain in 2016. It is a cloud-based SAAS platform that has clients across over 90 countries. SendX offers hassle-free email marketing automation and a lead generation platform. It also features a drag & drop email editor with pre-designed templates, count down timer, and other features. SendX has a free trial too.
With highly intuitive features and well-designed templates, SendX is a great way to launch your next email marketing campaign. It also offers highly affordable prices as compared to its competitors. Sendx revenue is $23,000/month and employs around 7 people.
What makes it different from Mail Chimp is that it has simple pricing plans based on the number of subscribers. It does not restrict the number of mails you can send, as compared to Mail Chimp. However, its charges for subscribers one gets. It also has 24/7 customer support which aims to resolve your queries at the earliest no matter which plan you are on. In case there are any deliverability issues, SendX addresses the same through its in-house experts. SendX currently helps 300+ brands with their email marketing needs, which is quite an achievement considering the short span it has been in existence.
Campaign Monitor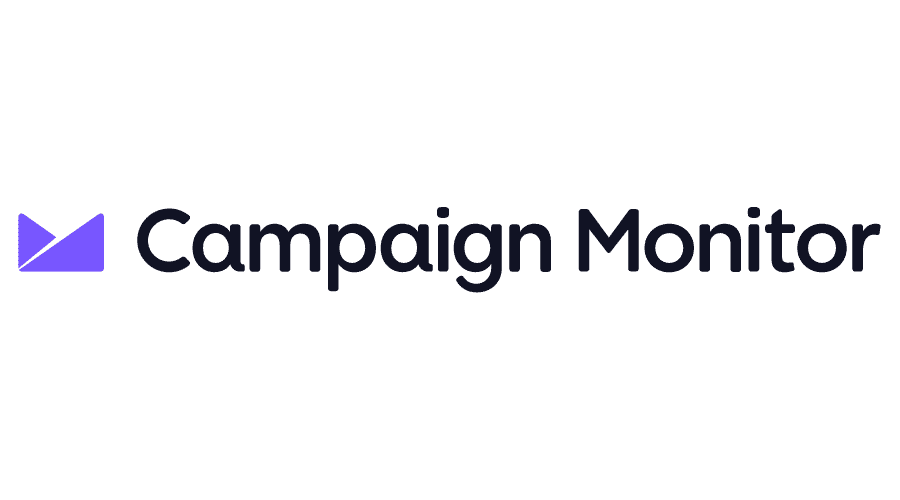 Founded by Ben Richardson and David Greiner in 2004, Campaign Monitor is a robust email marketing platform. In 2019, it earned $153.7 million in revenue. When it comes to professional and business emails, Campaign Monitor has a distinctive advantage due to its highly responsive and user-friendly templates, that you can easily customize as per your needs. The entire onboarding process from start to finish is extremely smooth and will help you get going within a few minutes.
It also offers third-party integration, which is a major advantage when it comes to automating your email campaigns. Using the third-party apps integrated with Campaign Monitor you can also run paid ads and create different landing pages for your campaigns.
It is used by over 150,000 companies globally. Some popular companies that use this platform are BuzzFeed, Coca-Cola, Disney, and more. It has about 350 employees and earns an estimated $60 million in revenue.
As compared to Mail Chimp, Campaign Monitor offers better customization of your email designs and helps you plan your email campaign flow by using its visual journey designer and advanced segmentation features. Both these tools are highly useful when it comes to sending specifically targeted emails to your subscribers.
AWeber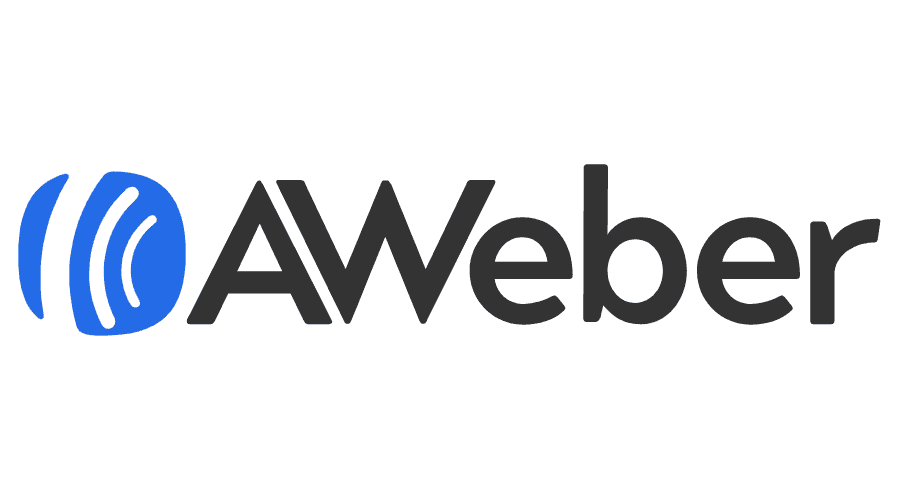 Tom Kulzer founded AWeber email marketing platform in 1998, and it currently employs 134 people. Its estimated annual revenue is $25 million. With more than 700+ design templates, AWeber is a designer's dream come true. Created to help small businesses manage their email marketing campaigns, AWeber comes with a host of useful features at very affordable pricing. It helps businesses trigger their auto email responses and send the next mail, based on the response from the customer. This is marketing automation at its best.
As compared to Mail Chimp it has 10 times more the number of design templates you can use, with there being at least one design option for every possible business situation or customer interaction. Its pricing policy is transparent and simple, with all features being offered even to subscribers of its basic plans. It also offers better customer support with all three options – email, chat, and phone.
Drip

For e-commerce stores and businesses that sell their services online, Drip is the most preferred email marketing solution. Designed and built like an eCRM, Drip helps businesses connect with their shoppers easily and send them emails or SMS messages based on their interactions with the web store. It is a great tool for customer management right from acquisition to loyalty and retention.
Started by Rob Walling in 2013, Drip is known to earn $14 million in revenue annually.  The company has over 100 employees and over 30K users.
The advanced automation activities supported by Drip, help you reach out to the customer anytime during the buying process and ensure that the transaction is fulfilled correctly from start to finish. What makes it easy to work with is its intuitive visual workflow builder, which helps you segregate and set up different tasks with ease.
MailChimp is better than Drip in terms of affordability. However, it scores over Mail Chimp due to its features, such as tight integration with Facebook, that helps you manage Facebook ads using the app and also send personalized emails as required. While it may be a bit more expensive than Mail Chimp, it more than makes up for the additional investment by the complete automation support it offers to e-commerce stores. The visual workflow builder is also a definite advantage.
GetResponse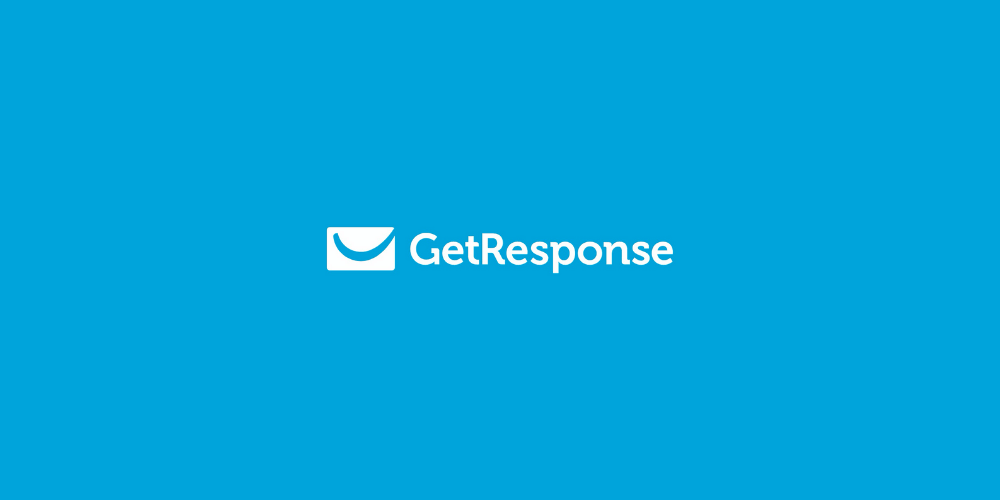 A more economical alternative to Mail Chimp, GetResponse is the perfect email marketing solution for small and medium-sized companies. Despite its low price, it offers all the features you would expect from a premium email marketing software, such as email automation, designing landing pages, creating social media ads, etc., and of course, sending emails across to your customers.
Started by Simon Grabowski in 1998 drip is known to earn $14 million in revenue annually.  The company has about 100 employees, over 350,000 customers worldwide.
This online marketing SaaS platform is available in 27 languages and has over 30 amazing features apart from email marketing, such as landing pages and website builders.
Designed to work with third-party apps, you can easily integrate GetResponse with WordPress, Slack, Magneto, etc. to get the best out of it. It has a consistent delivery rate of 99%. Also, it offers 24/7 support via email, chat, and even phone.
As compared to Mail Chimp you can create 5 split tests to effectively test your email campaigns and the response you get from them. It is also a much more economical platform than others making it completely viable for small businesses.
MailerLite

MailerLite is an all-in-one marketing solution that offers websites, pop-ups, automations, etc. along with the ability to create and send stunning email campaigns. It has many powerful features that help you create and design email campaigns with ease. You can either use its drag and drop builder or custom HTML to create your mails.
Ignas Rubežius found MailerLite in 2009. In 2019, SaaS Magazine announced that MailerLite was at the 5th spot in terms of the fastest-growing SaaS business globally.
For those who are looking for faster and easier solutions, Mailer Lite has many pre-designed templates that are ready to use. It also offers other premium features such as A/B testing, segmentation, and surveys to help you connect better with your audiences.
It offers pre-designed templates that are free to use and accessible to all subscribers without any restrictions. The automation setup is also very easy.
Conclusion
The Top 10 Mail Chimp competitors are Constant Contact, Marketo Engage, Sendinblue, ConvertKit, SendX, Campaign Monitor, AWeber, Drip, GetResponse, MailerLite. Together they have 3700 employees. MailChimp has 800+ employees and is ranked 1st among its top 10 competitors. 
Competitor Stats
| | | | |
| --- | --- | --- | --- |
| NAME               | FOUNDED | HEADQUARTERS | EMPLOYEES |
| Constant Contact | 1995 | Massachusetts, US | 1235 |
| Marketo Engage | 2006 | California, US | 1300 |
| Sendinblue | 2007 | Paris, France | 400 |
| ConvertKit | 2013 | Montreal Canada | 70 |
| SendX | 2016 | Delaware, US | 07 |
| Campaign Monitor | 2004 | Tennessee, US | 350 |
| AWeber | 1998 | Pennsylvania | 134 |
| Drip | 2013 | Minneapolis, MN | 100 |
| GetResponse | 1998 | Poland | 100 |
| MailerLite | 2010 | Vilnius, Lithuania | 100+ |
Mailchimp Competitor Crossword
Content from this and other articles on this website can be used as a crossword clue