Top 10 Lululemon Competitors In 2023
Lululemon Athletica is a yoga and technical athletic apparel manufacturer headquartered in Vancouver, Canada. It was founded in 1998 by Chip Wilson with the aim of producing yoga apparel for women that would reduce sweating. It then expanded into the production of apparel for both men and women. The company operates about 489 physical stores in North America, Europe, Asia, and Oceania besides its online store. In 2019, Lululemon had 19,000 employees and reported a revenue turnover of $3.9 billion.
| | |
| --- | --- |
| NAME | Lululemon Athletica Inc. |
| FOUNDED | 1998 |
| HEADQUARTERS | Vancouver, Canada |
| SIC CODE | 2300 |
| INDUSTRY SECTOR | Apparel & Textile Products |
| STATUS | Public |
| EMPLOYEES | 19,000 |
| TRADING SYMBOL | NASDAQ: LULU |
Lululemon similar companies:
Adidas, Nike, Gap, Sweaty Betty, Under Armour, Columbia Sportswear, Puma, Outdoor Voices, Fabletics, and New Balance.
Who Is Lululemon's Biggest Competitor?
Nike is the biggest Lululemon competitor. It is the largest apparel manufacturer with about 27.4% of the market share as of 2019. Nike was founded in 1964 by Phil Knight and Bill Bowerman. It employs 76,700 people and posted a revenue turnover of $39.1 billion.
How Lululemon Makes Money
Lululemon started out as a women's yoga apparel company. Then, by a stroke of genius, it roped men in too by marketing itself as a lifestyle company and expanding into men's apparel. For three consecutive years between 2010 and 2013, Fortune named it as one of the fastest-growing companies. In 2019, it earned $3.9 billion in revenues. This was from the sale of items of clothing such as tops, shorts, pants, and jackets besides accessories like yoga mats, socks, and bags.
The company operates a number of physical stores and also does direct sales to customers through its online platforms. Lululemon has around 489 brick-and-mortar stores spread across the United States, Canada, Australia, New Zealand, Singapore, and the United Kingdom. It also sells its products to wholesale customers such as yoga studios, health clubs, and fitness centers. This is aimed at improving brand image besides generating revenue. In addition to that, Lululemon also earns revenue from temporary sales locations and warehouse and showroom sales.
Nike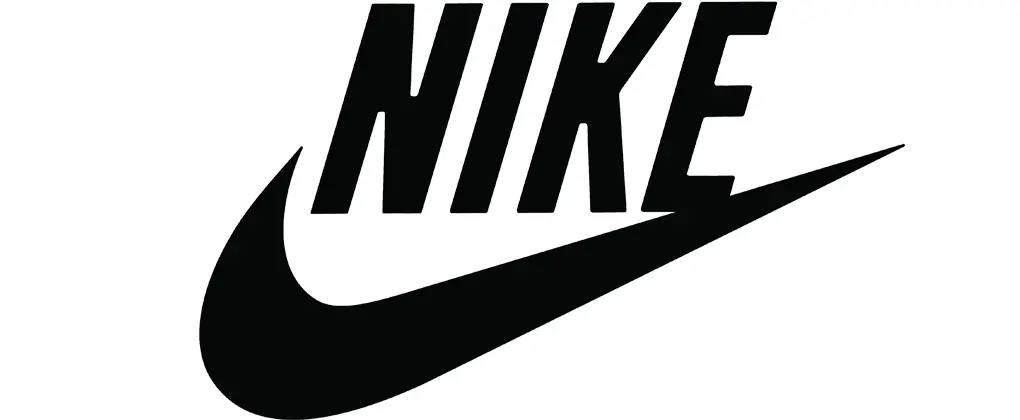 Phil Knight and Bill Bowerman established Blue Ribbon Sports in 1964 to distribute Japan-based shoemaker Onitsuka Tiger's products in America. After a fallout, Blue Ribbon Sports started making its own shoes and rebranded to Nike in 1971. Its trademark Swoosh logo was designed by Carolyn Davidson, a graphic design student. The company runs a number of stores in the United States and 45 other countries around the world. Nike sells apparel, footwear, accessories, and sports equipment under the Nike, Jordan, and Converse brands. As of 2019, Nike had 76,700 employees and a revenue turnover of $39.1 billion. It is headquartered in Beaverton, Oregon.
Nike is the largest manufacturer of athletic shoes and apparel in the world. Footwear makes up the largest part of its revenue followed by apparel. With Lululemon now entering the footwear industry, the battle for supremacy is bound to get better. But at the moment, it has to be content with being in Nike's shadows. The striking difference between the two is that Nike is perceived as a men's brand that also makes products for women while it is vice versa for Lululemon.
Adidas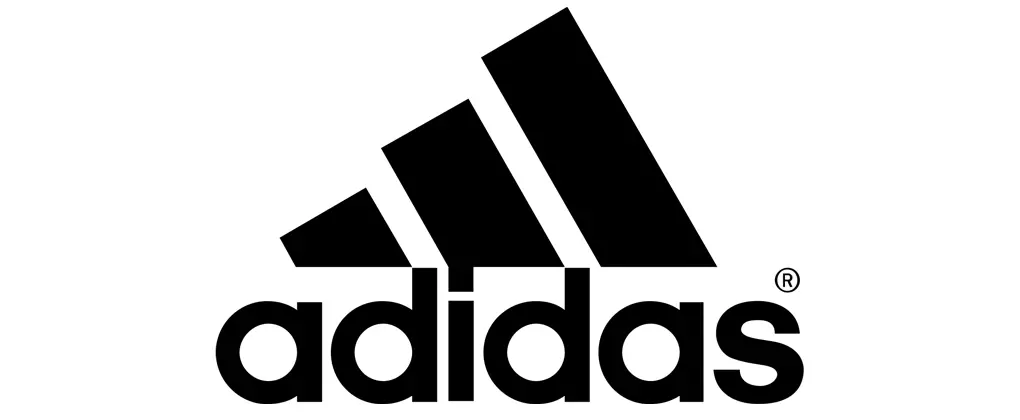 Adi Dassler established Adidas in Herzogenaurach in 1949 as a Adi Dassler Adidas Sportschuhfabrik. It later expanded to sports clothing and accessories with Adi Dassler registering the company's trademark 3-stripes. The company rebranded to Adidas AG after acquiring Reebok in 2006. Headquartered in Herzogenaurach, Germany, Adidas operates stores in about 100 countries around the world. It has 59,533 employees and reported a revenue turnover of $25.6 billion in 2019.
Adidas is the largest sportswear manufacturer in Europe and the second-largest in the world. It shot to global limelight after the 1954 World Cup-winning team had most players wearing its screw-in-studs lightweight football boots. While Adidas had a 49-year head start before Lululemon and posted more than 6 times the latter's revenue in 2019, Lululemon founder Chip Wilson believes that the company could overtake Adidas by 2025. This will be helped in part by a growing trend for comfortable clothing, which is the company's forte. Last year, Lululemon announced that it would also venture into shoemaking.
Gap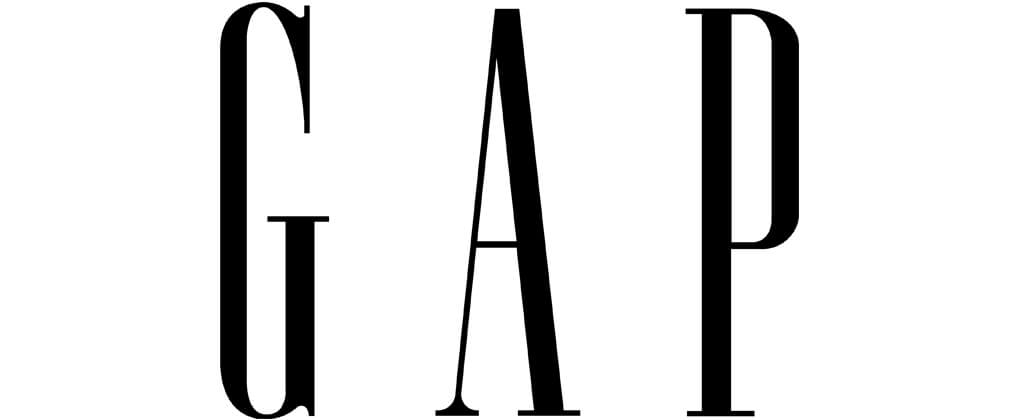 Gap Inc. was founded by Donald and Doris F. Fisher in 1969. Headquartered in San Francisco, California, the company sells clothing and accessories under seven brands, namely Gap, Athleta, Hill City, Old Navy, Intermix, Banana Republic, and Janie and Jack. Gap operates over 3,700 stores around the world, the majority of them located in the United States. As of 2019, the company had 129,000 employees and made $16.58 billion in revenues.
Just like Lululemon, Gap sells athletic wear primarily targeted at women through its Athleta brand. Both are high-end brands even though Lululemon is more expensive. But Athleta's inclusivity doesn't just end with the pricing, it also caters to the needs of its plus-size customers while the largest size at Lululemon is 14. On the men's side, Gap established the Hill City brand specifically to take on Lululemon when it comes to athletic wear for men. The Hill City brand is more expensive than the Gap brand.
Sweaty Betty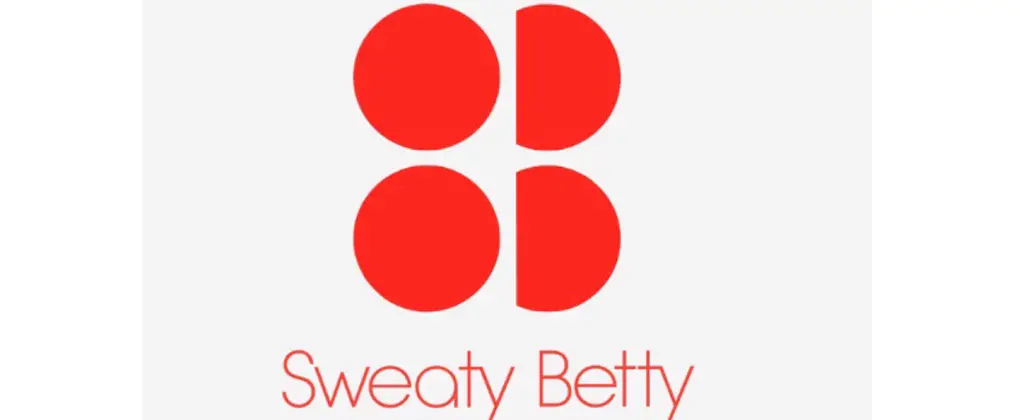 Headquartered in London, Sweaty Betty is a British retailer that specializes in activewear for women. It was founded in 1998 by Tamara and Simon Hill-Norton. The company's goal is to drive women's empowerment through fitness. It operates over 50 stores in the United Kingdom, the US, and Hong Kong. the company has about 259 employees. In 2019, it reported a revenue turnover of $72.76 million.
Sweaty Betty is more expensive than Lululemon. While a pair of basic yoga pants will cost you around $98 at Lululemon, you will pay $107 for the same at Sweaty Betty. Yet Lululemon's materials are thicker. In terms of revenue, Sweaty Betty has been growing in the past few years. But it still makes only a fraction of what Lululemon makes. One of the reasons for this is that Sweaty Betty limits itself to only three markets.
Under Armour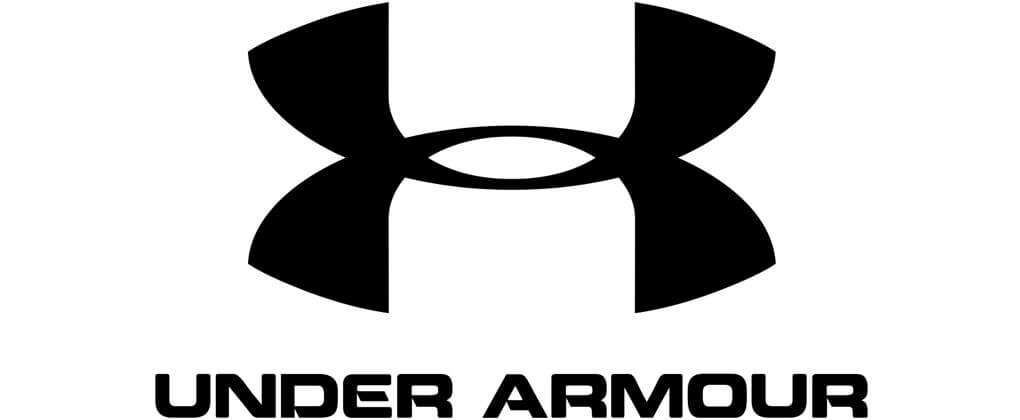 Former University of Maryland football team captain Kevin Plank established Under Armour in 1996 in Washington, DC. He made synthetic fabric apparel that would wick moisture which he sold from his car. Now headquartered in Baltimore, Maryland, Under Armour operates a number of stores in over 100 countries around the world. As of 2019, the company had 16,400 employees and made $5.2 billion in revenues.
Lululemon came into the industry two years after Under Armour had arrived. Though not that far behind, Lululemon still plays second fiddle to Under Armour. While buyers say that Lululemon products have a more comfortable feel, they are twice as expensive as Under Armour's. Lululemon founder, Chip Wilson, believes that the company will soon overtake Under Armour. In an interview, Wilson described Under Armour as having lost it many years ago.
Columbia Sportswear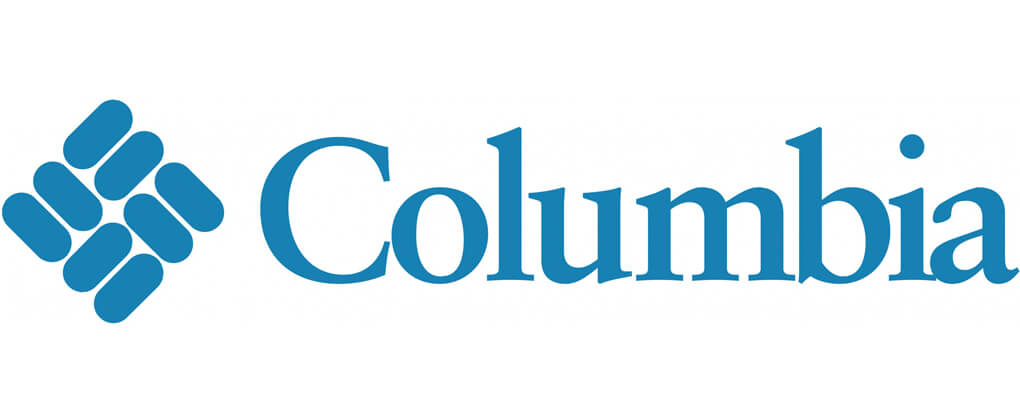 Gert Boyle founded Columbia Sportswear in the US in 1938 after the family ran away from Nazi Germany. Named Columbia Hat Company, it distributed hats in Portland before it shifted to producing its own products due to frustration by suppliers. The company rebranded to Columbia Sportswear in 1960 and moved its headquarters to Washington County, Oregon, in 2001. It runs stores in around 72 countries around the world and employs 8,900 people. In 2019, Columbia Sportswear reported a revenue turnover of $3.04 billion.
Both Lululemon and Columbia Sportswear are almost on the same level when it comes to revenue. They also make the majority of their revenue from apparel sales while footwear sales contributed only a fraction. But the major difference between Lululemon and Columbia Sportswear is that the former primarily makes lifestyle apparel while the latter primary focus is on sportswear, at one point even sponsoring cycling teams.
Puma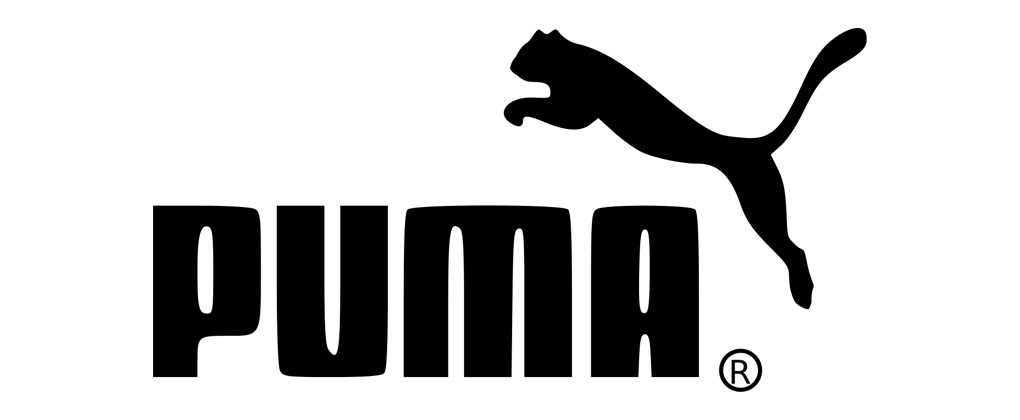 Rudolf Dassler founded Puma in 1948 after falling out with his brother, the Nike founder, Adi Dassler. He registered the PUMA trademark before introducing the Puma logo in 1967. The company operates stores in more than 120 countries around the world. It is the world's third-largest sportswear manufacturer. Headquartered in Herzogenaurach, Germany, Puma has 14,332 employees. In 2019, the company reported a revenue turnover of $6.1 billion.
Puma made twice as much revenue as Lululemon did in 2019. But it has been on a decline and has been fighting hard to keep its ranking among top sportswear manufacturers in the world. On the other hand, Lululemon is reshaping the women's sportswear industry and making inroads in the overall industry. It could only be a matter of time before Lululemon overtakes Puma.
Outdoor Voices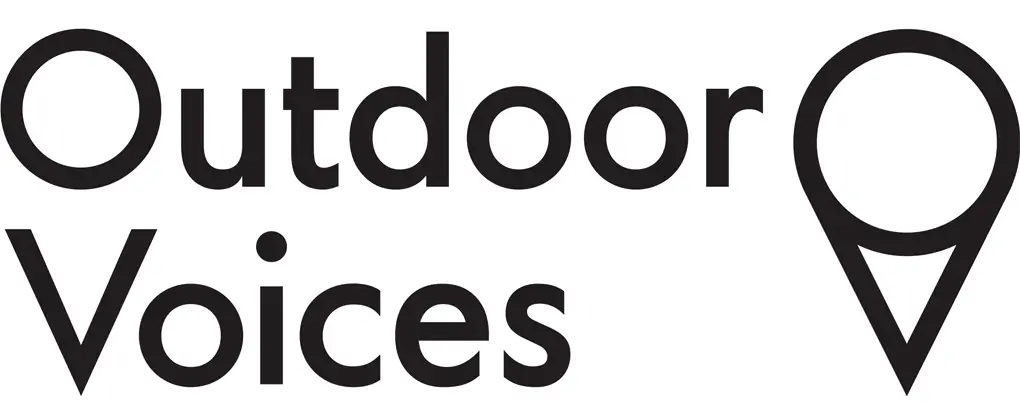 Headquartered in Austin, Texas, Outdoor Voices is a clothing company founded in 2013. It produces athletic apparel targeted at both men and women. The company also sells shoes and accessories at a number of stores in the United States. As of 2019, Outdoor Voices had about 350 employees and a revenue turnover of $40 million.
Outdoor Voices is just seven years old in the athletic apparel industry, starting out in New York before shifting to Texas. But it has already become a sensation, partly in thanks to Instagram-focused marketing strategy. The New Yorker even described it as the next Lululemon. But it is already showing cracks and has seen its valuation go down significantly.
Fabletics
Fabletics was founded in 2013 by Adam Goldenberg, Don Ressler, and Kate Hudson. The company is headquartered in El Segundo, California. It sells women's activewear and accessories. Despite being primarily a global eCommerce company, Fabletics also operates about 22 stores in the US, Canada, Germany, France, and the UK. Fabletics is a subsidiary company of TechStyle Fashion Group. As of 2019, the company had 500 employees and a revenue turnover of $300 million.
Just like Outdoor Voices, Fabletics is only seven years old in the industry. But it is doing much better than Outdoor Voices. Part of this can be attributed to the star power of actress Kate Hudson. Compared to Lululemon, Fabletics offers about the same quality of activewear as Lululemon but at way cheaper prices. As one critic put it, you can get an entire Fabletics outfit at the same price as a pair of pants from Lululemon. In terms of revenue, Fabletics still has a long way to go if it is to match up to Lululemon.
New Balance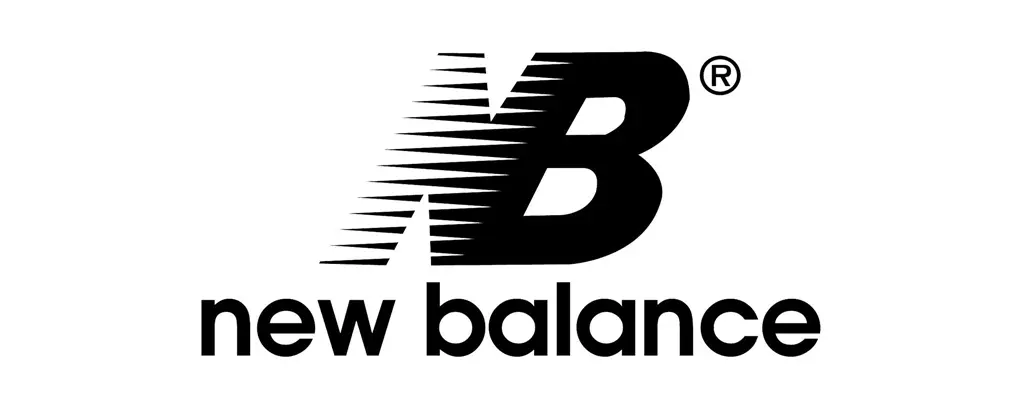 William J. Riley, an English immigrant, founded New Balance in the Boston Area, Massachusetts, in 1906. The company initially produced arch supports and shoe fit accessories before it experimented with running shoes fitted with a ripple sole called the Trackster. After finding success with the Trackster, New Balance started producing running shoes in 1960. The company now sells footwear and apparel in over 120 countries around the world. As of 2019, it had 5,497 employees and a revenue turnover of $4.1 billion.
New Balance is among the top five sportswear brands in the world. It is looking to overtake Puma and Under Armour into the top three sportswear manufacturers. In terms of revenue, New Balance is just one step ahead of Lululemon. It also offers a more diverse range of products compared to Lululemon.
Conclusion
The top 10 Lululemon Competitors are: Adidas, Nike, Gap, Sweaty Betty, Under Armour, Columbia Sportswear, Puma, Outdoor Voices, Fabletics, and New Balance. Their combined number of employees in 2019 was 311,471. Cumulatively, they made $100.13 billion in revenue.
Competitors Stats
| | | | |
| --- | --- | --- | --- |
| NAME | FOUNDED | HEADQUARTERS | EMPLOYEES |
| Adidas  | 1949 | Herzogenaurach, Germany | 59,533 |
| Nike | 1964 | Beaverton, Oregon | 76,700 |
| Gap | 1969 | San Francisco, California | 129,000 |
| Sweaty Betty | 1998 | London, United Kingdom | 259 |
| Under Armour | 1996 | Baltimore, Maryland | 16,400 |
| Columbia Sportswear | 1938 | Washington County, Oregon | 8,900 |
| Puma | 1948 | Herzogenaurach, Germany | 14,332 |
| Outdoor Voices | 2013 | Austin, Texas | 350 |
| Fabletics | 2013 | El Segundo, California | 500 |
| New Balance | 1906 | Boston, Massachusetts | 5,497 |
Lululemon Competitor Crossword
Content from this and other articles on this website can be used as a crossword clue