Groupon is an online sales site that was created in 2007 by Andrew Mason in the United States. Originally, it was called The Point and it consisted of a platform that brought people together to accomplish a goal. In 2009, it officially changed its name to Groupon and began to advertise local businesses offering limited-time consumer discounts. The first merchant was Motel Bar in Chicago and later other stores added in the same city.
The company expanded within the United States and in 2010 began operating in international markets. It evolved to meet the needs of customers, small businesses, and communities. It offers marketing campaigns and solutions for merchants such as credit card and point-of-sale system. It seeks to make it easier for consumers to search for quality businesses and for small stores to expand their activity. In 2016, it acquired its main competitor LivingSocial, which was partly owned by Amazon
Until now, it has worked with 1 million merchants. It is one of the top 5 retail eCommerce brands with 43.6 million active customers and has sold 1.5 billion Groupons. Its mobile app, launched in 2013, exceeded 2 million downloads and 80% of user traffic is on mobile. It is present in 15 countries and 500 markets, employs more than 6,000 people and its annual revenues reach $ 2.21 billion.
| | |
| --- | --- |
| NAME | Groupon, Inc. |
| FOUNDED | 2008 |
| HEADQUARTERS | Chicago, IL, USA |
| SIC CODE | 7311 |
| STATUS | Public Company of NASDAQ |
| INDUSTRY SECTOR | eCommerce |
| EMPLOYEES | 6,345 |
| TRADING SYMBOL | GRPN |
Groupon competitors include: Gilt City, Scoutmob, Yipit, CouponX, Woot, Dailynews, RetailMeNot, Scoopon, and StackSocial.
How the company makes money
SERVICES
Groupon obtains its main source of income is through the commissions for the sale of services on behalf of third parties merchants. Transactions usually include the purchase of a voucher by the customer through online marketplaces. Revenue is also obtained when customers buy from retailers using digital coupons that they download on their digital platforms and from business offers without vouchers.
The offer includes deals on business, advertising, events, activities, and trips with transfers, accommodation, and packages. The services segment left Groupon $ 1.12 billion in 2019, representing 51% of its revenue.
PRODUCTS
Furthermore, Groupon obtains revenues from the direct sale of merchandise that is available in its inventory within the Goods category. However, this segment will disappear towards the end of 2020, as announced by the company in its 2019 annual report. The offer includes electronics products, sports items, jewelry, toys, household products, and apparel.
GILT CITY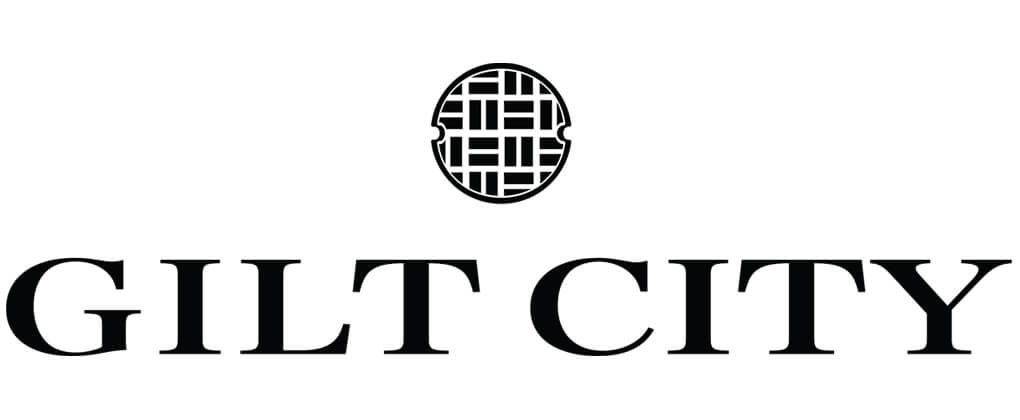 Gilt City is a deal website that belongs to the New York City start-up Gilt Group, the luxury discounter site launched in 2007 by Kevin Ryan and Dwight Merriman. In 2011, it acquired Groupon's third competitor BuyWithMe, which had been founded in 2009 and had raised about $ 21.5 million in venture capital. The group generates annual revenues estimated at $ 114.6 million through its almost 600 employees.
The platform allows users to get better discounts by buying in groups. It has different deals every day for each of the local merchants it serves, which are sent by email to subscribers and it also worked with a network of group purchase media partnerships. As soon as the deal gets a minimum of consumers registered, it is assured.
SCOUTMOB
Scoutmob is an American online marketplace that gathers independent manufacturers with customers and focuses on providing coupons to local users for different categories like food and drink venues. Headquartered in Atlanta, the company was founded by David Payne and Michael Tavani. It started providing deals in that city and soon expanded to other locations in the country.
The platform works with more than 1,000 independent makers in the US and its listings have 10,000 items. The company has raised $ 8 million in venture capital and revenues have surpassed $ 5 million with 20 employees.
YIPIT
Yipit is an online deal and offers aggregator that scours every day more than 850 providers and filter the best to the consumers according to their locations and interests. The company was founded in 2010 by James Moran and Vinicius Vacanti and it is headquartered in New York, US. Currently, it has more than 20 employees and generates $ 2.78 million in sales.
Yipit gathers offers and deals available online showing a daily report to the users, where it analyzes the discounts and sends the most suitable for every customer. It is available in the US but it also attends international users. Its catalog includes coupon sites like Groupon, Gilt City, and Google Offers.
COUPONX
Coupon X is the discount coupon website from the United States, which belongs to Save Smart, a grocery store operator located in Central Valley that is present in California and Nevada. Founded in 1952, it employs 16,000 people and operates 207 traditional stores under different brands. Its annual sales are about $ 4.2 billion. CouponX offers strategic deals, discounts, and rebates to customers. Besides, it allows getting cashback and gift cards through its coupons.
WOOT
Woot is the daily deals website from the US, that was created by Matt Rutledge in 2004 and acquired by Amazon in 2010. The company has 140 employees and generates annual revenues of $ 2.77 billion. The site proposes a bunch of special daily discounts and other limited-time offers across seven categories.
Its strategy is offering very low prices for all kinds of merchandise. For Amazon Prime members, it has free standard shipping on Woot and free express shipping on Shirt.Woot. It releases new deals every 30 minutes. It also has a mobile app with additional offers.
DEALNEWS
DealNews is a discount website based in the US, that was founded in 1997 by Daniel de Grandpre. Today, it is one of the most popular sites, and it is visited by tens of millions of consumers seeking good deals. It has reviewed more than 6,000 online retailers and thousands of daily offers to bring users the best ones available online. All the company's experts verify each discount that is published. Today, it employs less about 114 people, and it is valued at $ 2.3 million.
RETAILMENOT
RetailMeNot connects retailers and different kinds of merchants to customers through discount coupons to be used in different products and services like food, beauty and care, and clothing. The site was created in the US by G. Cotter Cunningham in 2006 and it is headquartered in Austin, Texas. In 2017, the firm was acquired by Harland Clarke Holdings at $ 630 million.
The company employs about 500 people and until 2016, its revenues were about $ 96.9 million. In 2019, it promoted sales at $ 4.3 billion and registered 650 million global visits, where more than 50% corresponded to mobile traffic. It also reached 13.6 million email subscribers. It has managed to connect more than 70,000 brands internationally.
OURDEAL
OurDeal is an Australian start-up that was created in 2010 with the goal of creating vouchers for consumers with up to 70% discounts in the area of Newcastle. It provides deals to be used in restaurants, massages, and other services, travel, and different kinds of activities. Its headquarters are located in Sidney and it has 41 employees. OurDeal generates annual revenues of $8 million.
SCOOPON
Scoopon is a web app from Australia that aims to offer special deals to subscribers. The company was founded in 2010 by the brothers Gabby and Hezi Leibovich. It is headquartered in Melbourne, Australia. It operates in the regions of Asia Pacific and Australasia and it has over 300 employees.
Scoopon has provided discount coupons to more than 2 million users with daily offers for different experiences, services, and products. In 2011, the company gained $ 80 million in funding from an investing consortium.
STACK SOCIAL
StackSocial is an online platform that offers every kind of discounts to consumers, which was founded in the United States by Josh Payne in 2011 and has its headquarters in Venice, California. Currently, it employs 64 people and it is backed up by top investors like Draper Associates, 500 Startups, Amplify, and Wavemaker Partners.
StackSocial aims to help people discover products and brands through native commerce solutions. The company has paid $ 50 million to partners and enabled customers to save $ 1.5 million in the purchase of more than 4 million products.
CONCLUSION
The top 10 Groupon competitors are: Gilt City, Scoutmob, Yipit, CouponX, Woot, Dealnews, RetailMeNot, Scoopon, and StackSocial. Together they have raised over $ 7.2 billion between their estimated 17,800 employees. Groupon has 6,345 employees and is ranked 1st among its top 10 competitors. The top 10 competitors average 1,700 employees.
GROUPON COMPETITORS STATS
| | | | |
| --- | --- | --- | --- |
| NAME | FOUNDED | HEADQUARTERS | EMPLOYEES |
| Gilt City | 2010 | New York City, NY, USA | 540 |
| Scoutmob | 2010 | Atlanta, GA, USA | 20 |
| Yipit | 2010 | New York City, NY, USA | 22 |
| CouponX | 1952 | Central Valley, CA, USA | 16 K |
| Woot | 2004 | Carrollton, TX, USA | 140 |
| Dealnews | 1997 | Huntsville, AL, USA | 114 |
| RetailMeNot | 2006 | Austin, TX, USA | 522 |
| OurDeal | 2010 | Sydney, New South Wales, Australia | 41 |
| Scoopon | 2010 | Melbourne, Victoria, Australia | 300 |
| StackSocial | 2011 | Los Angeles, CA, USA | 64 |