Top 5 General Motors Competitors In 2023
General Motors is an American multinational corporation and is one of the largest automobile manufacturers in America and the world. Founded in 1908 by William C. Durant and Charles Stewart Mott as a holding company over the years the American corporation slowly acquired and bought other automobile brands and now owns twelve additional brands. The company holds the official fourth-place for the largest automaker in the world and first-place in America. General Motors is listed as the 13th company with the highest revenue in the Fortune 500 list with a total revenue of US$137 billion as of 2019. 
| | |
| --- | --- |
| COMPANY NAME | General Motors  |
| FOUNDED | 1908 |
| HEADQUARTERS | Detroit, Michigan, U.S. |
| SIC CODE | 3714 |
| STATUS | Public |
| INDUSTRY SECTOR | Automotive |
| EMPLOYEES | 164,000 |
| TRADING SYMBOL | GM |
General Motors similar companies:
Mercedes-Benz USA, Tesla, Toyota Motor Corporation, Daimler, BYD, Volkswagen, FCA US and Ford Motor
How the company makes money
The American company has been around for more than a century, even though it may not be the biggest car company in the world, as a corporation it is close to being the largest. With more than 12 premium and famous car brands underneath its belt, General Motors sits comfortably at the top. The Company employs an impressive workforce of 164,000 employees and has a production output of about 6.8 million annually on its own. 
Automotive
The automotive industry has been one of the most famous and profitable business sectors in the world. Especially with the rise of popularity with electric vehicles, the innovation and evolution of modern-day vehicles are progressing and competing. With an estimated 1.4 billion cars on the road around the world, the global automotive industry is worth as much as US$4 trillion according to experts and analysts. 
General Motors' has always made high and premium quality vehicles, with their expansion into acquiring twelve other brands, the performance of each of their products have improved immensely. They have made themselves a noble reputation and their practice and mastery of car manufacturing have been one of their leading values.
Corporation
A corporation is a company or organization that owns multiple other companies that generally operate in the same business sector. Corporations earn a percentage and portion of each of their companies and is generally practiced to avoid competition between related brands. Corporations are state-issued structures that go through more legal procedures than normal companies.
Because the American company owns twelve other premium car brands, one of the biggest contributors to their net worth is their portfolio of other companies. To name a few, General Motors owns Chevrolet, GMC, Cadillac, Buick and more.
Toyota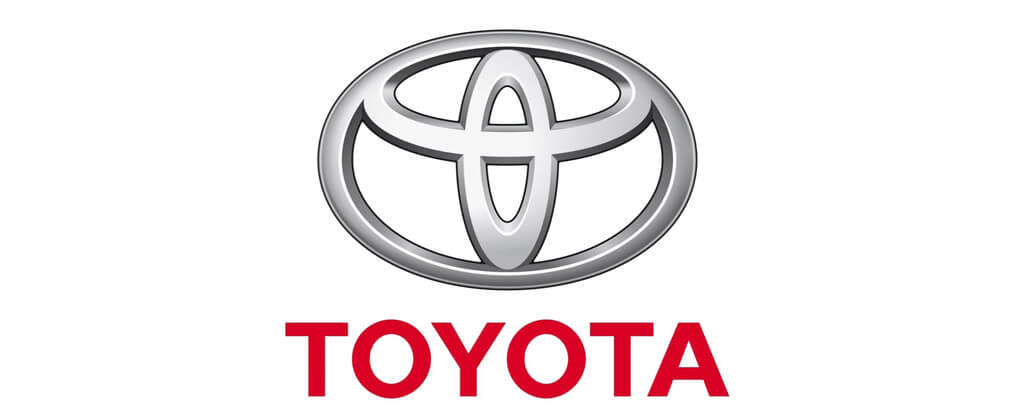 The Japanese multinational automotive manufacturer is the largest automotive company in the world. Toyota Motor was founded in 1937 by Kiichiro Toyoda who started the company after his business of automatic looms for vehicle parts expanded to vehicle manufacturing. Toyota is currently the 10th highest company in revenue sales in the world according to the Fortune 500 list. The Japanese company employs more than 359,000 employees and has over 69 manufacturing sites across the world. 
Toyota generated a total revenue of US$273 billion in 2019. The Japanese company has always been one of the top automobile brands and was the first brand to produce 10 million vehicles in a year. The Japanese company is known for its incredible performance, affordable prices, variety of vehicles, and reputation for having cars that will last decades.
Toyota is the number one vehicle manufacturer in the world and has always had a reputation for smaller and mid-sized vehicles. Because General Motors is an American company and the American dream has always been big sturdy cars, their specialization in that market comes to no surprise as most of GM's trucks are among the best.
Ford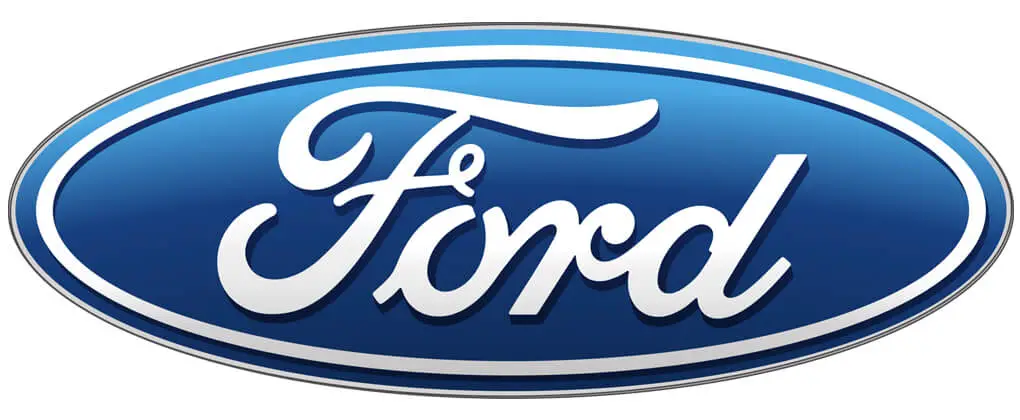 Founded in 1903 by Henry Ford, the man who revolutionized the production of automobiles by creating factory lines, Ford has been one of the most iconic American brands in the world. As of 2019, the American company generated a total of US$155.9 billion and is listed as the 12th company with the highest revenue according to the Fortune 500 list, a place directly ahead of General Motors.
The beloved American brand has always been reputable for building strong, sturdy and classy vehicles, most notably their trucks and large car collections. Ford Motors operates in more than 125 countries with a workforce of 190,000 employees. The American company produces 5.5 million vehicles yearly.
Ford has made many improvements in recent years, they have excelled in making their engines light and stronger, comfort in furnishing and their safety. General Motors have also made their own improvements, and these improvements are spread out over their other car brands as well.
Volkswagen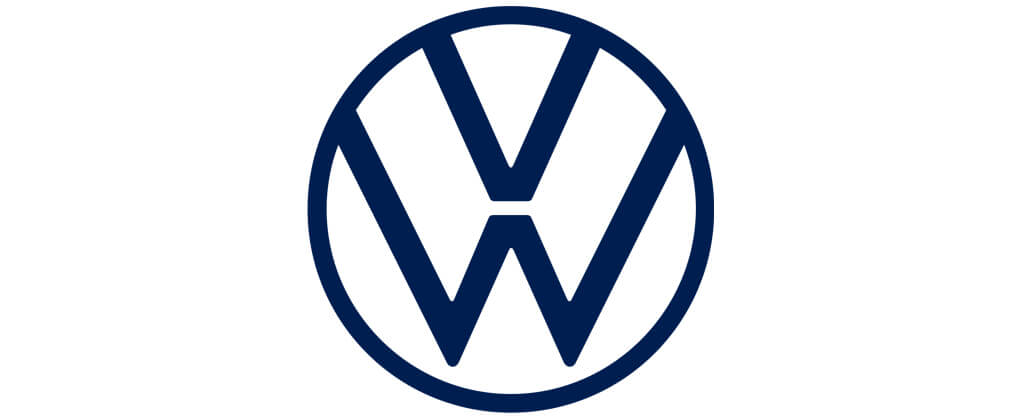 Volkswagen is a German multinational automaker that has been one of the best car performing companies in the world. In 2019 the German automaker generated a revenue of US$252 billion, with an impressive 40 percent coming from China, it's lead consumer. Volkswagen is the second-largest car manufacturing company in the world and has a production output of 10.3 million vehicles!
The German company has always made top-class cars, although not quite being a luxury brand yet still offering production qualities that exceed normal vehicles. Volkswagen makes their target market the middle to upper-class population and their strategy with their vehicles have obviously paid off. The German automaker has a massive workforce of 304,000 employees and as much as 7,700 dealerships worldwide. 
If General Motors wants to expand into China, Volkswagen is their biggest competitor. Volkswagen sold 4.2 million vehicles to Chinese consumers in 2018. General Motors needs to come a long way before they overthrow this one.
Hyundai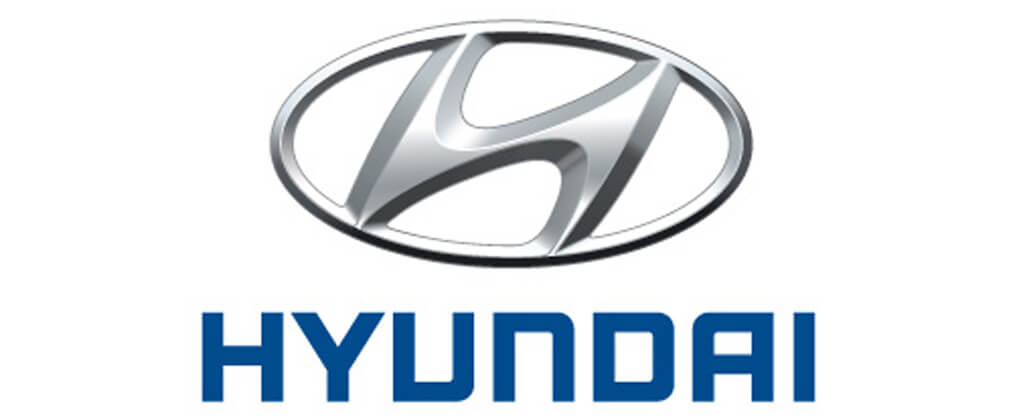 Founded by Chung Ju-yung in 1967 as a South Korean car company, the multinational conglomerate has come a long way since then. The Motor Group not only is one of Korea's biggest conglomerates, but it is the largest car manufacturer in Korea. In 2017 it was the third-largest vehicle manufacturer by production volume, coming behind Volkswagen and Toyota.
Hyundai operates with over 262,000 employees in around 193 countries worldwide. The Korean company has made a total revenue of US$224 billion in sales as of the past year. With a production output of 7.2 million vehicles, it is one of the most impressive companies in this list. Hyundai has also been up to standards with their safety, quality, and performance of their cars.
Despite being such a successful company, Hyundai has always had misconceptions by the public about their cars, with prejudices that result in them thinking that their products are unreliable. This gives General Motors an extremely big advantage as word of mouth is the best form of advertisement, with enough improvements and their globally expanding brand perhaps they can catch up!
Nissan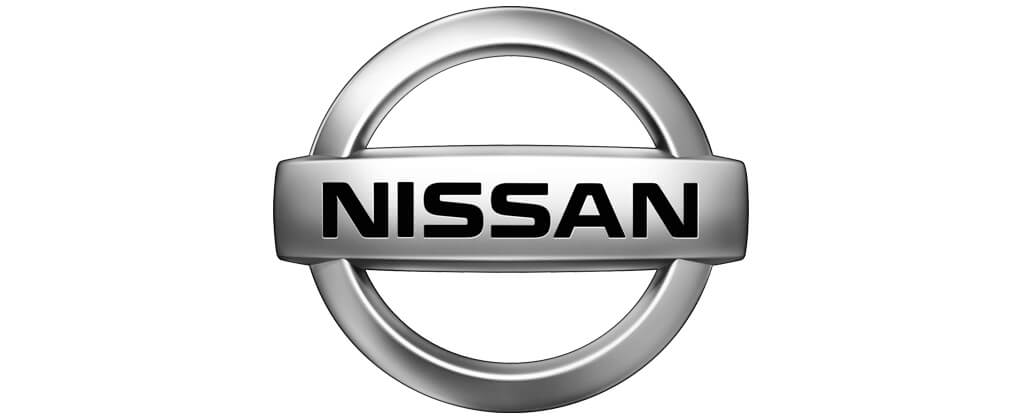 Nissan is a Japanese multinational automobile manufacturer and is one of Japan's most famous brands. Founded in 1933 by Masujiro Hashimoto, Nissan would later on become one of the world's leading car brands and be the 6th largest vehicle manufacturer as of 2017. As of 2019, the Japanese car brand generated a total of US$100 billion in total revenue.
The Japanese company employs over 138,000 employees and has made a name for themselves as a classic icon. Nissan's reputation for quality has been one of the best and their efforts towards the safety of their vehicles are amongst their top priority, getting five-star crash safety ratings for their vehicles is common.
Nissan's niche has always been their small SUV cars, yet despite that they have always produced quality cars midsize and large trucks that can compete in the global market. General Motors however has the advantage of having so much variety because of their numerous brands.
Conclusion
The top 5 General Motors' direct competitors are: Toyota, Ford, Volkswagen, Hyundai, and Nissan. Together these companies employ 1.2 million people worldwide, with General Motors employing only 164 thousand people and ranked 5th st among General Motors's Top 5 competitors. The top 5 competitors average about 250 thousand employees. 
COMPETITORS STATS
| | | | |
| --- | --- | --- | --- |
| NAME | FOUNDED | HEADQUARTERS | NO. OF EMPLOYEES |
| Toyota | 1937 | Toyota City, Japan | 359,000 |
| Ford | 1903 | Dearborn, Michigan, U.S. | 190,000 |
| Volkswagen | 1937 | Wolfsburg, Germany | 304,000 |
| Hyundai | 2000 | Seoul, South Korea | 262,000 |
| Nissan | 1933 | Nishi-ku, Yokohama, Japan | 138,000 |
GENERAL MOTORS Competitor Crossword
Content from this and other articles on this website can be used as a crossword clue