Top 7 Freshly Alternatives & Competitors in 2022
Freshly is a food delivery company that prepares your orders fresh and delivers to your doorstep. You only need to heat the food once in the microwave and enjoy every bite! They have excellent variety in their weekly meals, and you can pick your meal for the day either through their app or on their website. Freshly may only be a 9-year old company, but their rapid rise in such a short time proves their dedication toward their work.
In fact, unlike most other businesses which had to close during the coronavirus pandemic, Freshly rose to the occasion and doubled their efforts to serve Americans with delicious meals even during lockdowns. It is no wonder that they saw a whopping 50% rise in their sales last year!
Their helpful achievements don't end there though! Freshly had started off with delivering food only to customers, but it was sometime in 2020 that they launched their B2B model by catering to the dietary needs of hospitals and COVID healthcare workers. Later in the year, they also launched FreshlyFit, an exclusive initiative for Freshly customers who wish to enjoy a healthy lifestyle!
| | |
| --- | --- |
| Name | Freshly |
| Founded | 2012 |
| Headquarters | New York, NY |
| SIC Code | 2099 |
| Status | Private (Nestle) |
| Industry Sector | Food Delivery |
| Employees | 300 |
| Trading Symbol | N/A |
Freshly similar companies:
Fresh n' Lean, HelloFresh, Home Chef, Blue Apron, Sunbasket, Pete's Paleo, Snap Kitchen, Mosaic Foods, Veestro, bistroMD and Freshology.
Who is Freshly's Biggest Competitor?
The biggest competitor of Freshly is HelloFresh. This popular meal kit company was founded in Berlin, Germany, in 2011. Over the years, it has expanded to several other countries in the world, and its presence is felt starkly in the US. It managed to acquire quite a few US food delivery companies like Factor and Green Chef, which made it the most popular fresh food provider in the country.
How Freshly makes Money
True to its name, Freshly delivers freshly prepared meals at the customer's doorstep before it gets cold. And even if you take your time in eating the meal, you can always re-heat it in the oven! Thus, Freshly is known both for its food cooking efficiency and top-notch time management. 
The company usually takes weekly orders from its customers where we can pick and choose our daily meals. This food delivery giant earns through the surplus of its weekly subscriptions, which may not seem a lot at first sight, but given the unfathomable number of people who subscribe on their portal every week, it makes for a considerable amount. Thus, Freshly is known to provide some of the best rates for the high quality of their meals without breaking a sweat!
Industry – Food Delivery
Food delivery is essentially the process of ordering food products from a business through phone, email or websites and apps. It is a multi-billion dollar industry that has thrived over the years due to the ease with which one can receive their food during any part of the day or night without moving from the comfort of their couch.
Freshly's business model depends upon the subscriptions. If a person wants something from the company, then he/she has to register on their website and choose a delivery plan (number of meals per week). Then, they need to pick the items from the menu so that the said food could be delivered to their place.
Industry – E-commerce
E-commerce involves any business transaction that is conducted over the internet. It is a broad field of business of which food delivery is a substantial part. Customers place their orders online (website or smartphone app), pay the bill, and receive the food.
With revenue that is well over $60 million, Freshly contributes pretty handsomely to the e-commerce sector. Thus, you can rest assured that the food you get will be the food that you asked for, because Freshly is an efficiently run organization with oodles of experience in the food delivery trade.
Competitors
Let us take a look at other food delivery companies similar to Freshly, and where they stand in the general order of things.
HelloFresh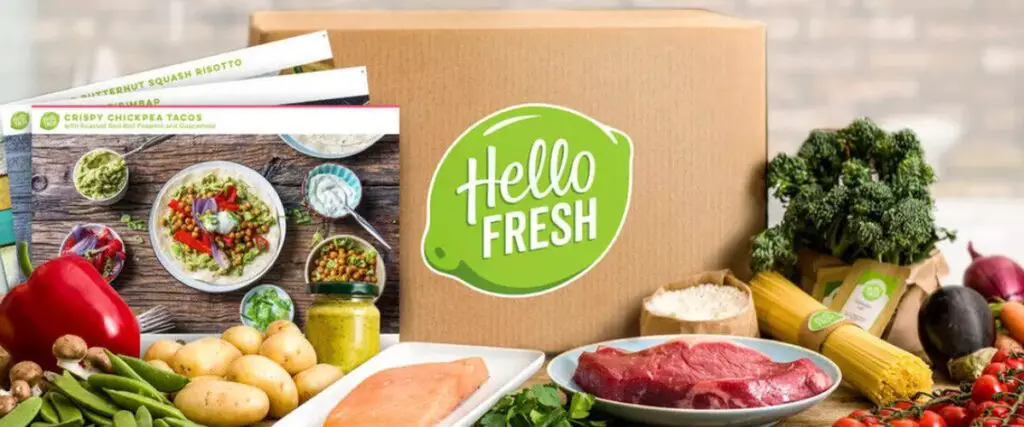 One of the largest and the most popular online food order companies in the US, HelloFresh is also universally considered to be the best of the lot. It primarily deals in meal kits that have been properly organized for you to directly get down to preparing your favorite meal! Established a year before the inception of Freshly, HelloFresh has progressed through the online food delivery industry in leaps and bounds. They acquired several small businesses during their international expansion, thus ensuring a solid place in each region regardless of their nativity.
Industry – Meal Kit
The meal-kit industry has been rapidly growing over the years, with several entrepreneurs choosing to deliver pre-proportioned meals rather than freshly prepared ones. After all, it is easier to send the individual ingredients than the entire food item. The latter requires taking great care during delivery to ensure that it doesn't get cold or spills during transport.
HelloFresh has dominated the meal kit market for quite a few years now, not just in the US, but also in other parts of the world where it is present. With a revenue of over $1.3 billion, HelloFresh is several strides ahead of Freshly ($60-$70 million). But when everything goes back to normal after the passage of the COVID-19 threat, there is a high probability that Freshly will be at par with HelloFresh. 
That is because as the Americans would start going to work again, they won't find time to prepare lunch and dinner, even with the ingredients already prepared. Hence, they would look for other avenues that deliver freshly prepared meals to their doorstep, and what better option will they have than Freshly!
Blue Apron
Similar to HelloFresh, Blue Apron provides meal kit services to its customers. The latter was once the primary competitor to the former until it rapidly overtook the sales of Blue Apron. In essence, Blue Apron delivers any and every kind of food ingredients to help you prepare the type of meal that you like. However, its services don't just halt at providing the components but also the instructions to make them whole. Thus, you only need to place an order for the meal that you desire to prepare. All the ingredients, appropriately washed and chopped and grated and distilled, will be sent to you along with an exclusive recipe of the dish!
Industry – Meal Kit
While HelloFresh is an international company, Blue Apron is based in the US, just like Freshly. And similar to Freshly, the company only serves US residents. Hence, Blue Apron is bound to know more about the eating habits and the extra-fine requirements of the regular American bloke than HelloFresh, which makes it a better option for US citizens.
Thus, it is no wonder that Blue Apron makes over $660 million in annual revenue, much more than Freshly, but much lesser than HelloFresh. However, the same logic of Freshly vs. HelloFresh in the future applies to Blue Apron as well. When the pandemic ends, it is highly likely that Freshly will overtake Blue Apron.
Home Chef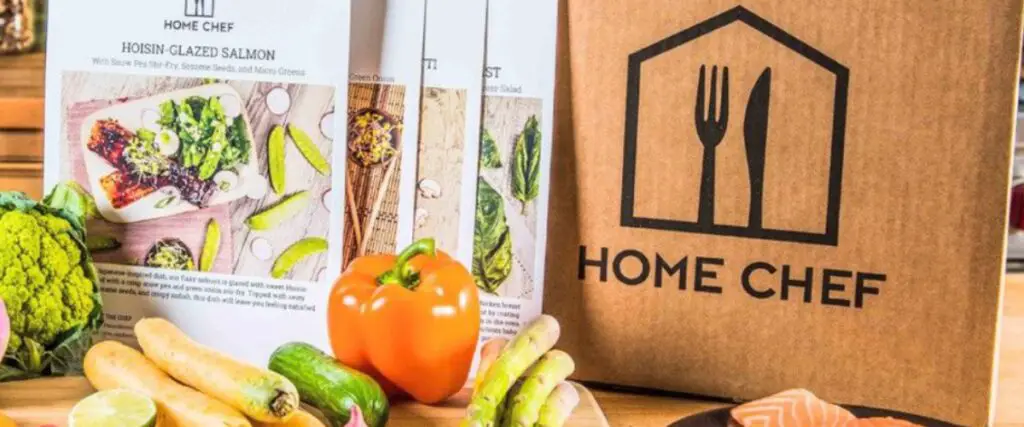 Home Chef began its services in 2013 when Patrick Vihtelic, a Chicago-based entrepreneur, founded the company. A mere three years later, it was able to raise over $40 million in funding from L Catterton. Soon after, the multi-billion dollar organization, Walmart, started selling Home Chef's meal kits through their official website. This move became the turning point in the Home Chef's growth graph, eventually helping it land several other collaborations like Krogers and Walgreens.
Industry – Meal Kit
While Home Chef may have jumped on the bandwagon of the early 2010s' meal kit rage, it rapidly rose up the ranks and is today regarded as one of the finest meal kit providers in the US market. Its revenue in 2018 spiked to a whopping $255 million, thanks to its mindful collaborations and its inclusion of Midwestern flavors in the menu.
An interesting fact to note here is that though Home Chef's revenue is much higher than that of Freshly, it only delivers about 3 million meals every month (less than the average 4 million meals by Freshly). This decidedly shows how affordable Freshly is compared to its competition!
BistroMD
BistroMD is, without a doubt, one of the best DIET food delivery services in the US. Its unique concept was established in 2005 by a married couple, Dr. Caroline and Edward Cederquist. It so happened that Edward was the foodie of the two, whereas Caroline is the MD. Hence, they pooled their resources, materially and mentally, and launched bistroMD!
Industry – Food Delivery
BistroMD delivers daily prepared meals on a weekly basis to its customers, just like Freshly. But unlike Freshly, bistroMD's target audience involves those who are looking forward to losing weight. The company not only delivers delicious food items, but also provides excellent advice to people regarding their dietary requirements.
Thus, after subscribing to bistroMD, you will receive exactly the kind of food that your body needs, no more no less! However, despite their genuine efforts, bistroMD still falls short of the customer base that is apparent in its competitors in the food delivery industry. Its annual revenue ranges somewhere around $10 million.
Sunbasket
Sunbasket is another meal kit delivery service, but with a slight twist. It delivers only fresh organic and sustainable ingredients for cooking. Founded in 2014 by an Iron Chef America participant, Justine Kelly, and her entrepreneur colleagues Adam Zbar, Tyler MacNiven and George Nachtrieb, Sunbasket has experienced substantial growth in the past few years.
Industry – Meal Kit
The concept of Sunbasket is similar to all other meal kit delivery companies, but it only provides freshly produced organic items. Thus, if you are looking to go green and save the planet while also maintaining your health, you can never go wrong with Sunbasket! Its revenue had touched the $250 million mark in 2018.
Snap Kitchen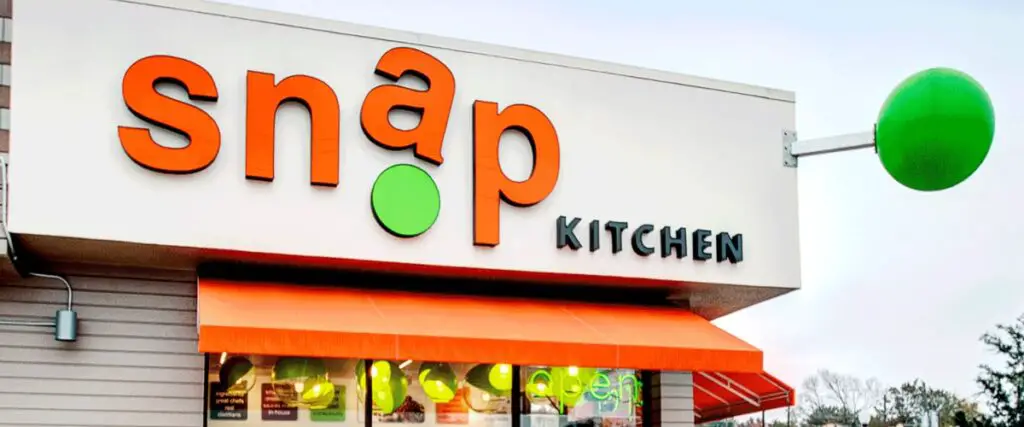 Snap Kitchen was founded in Austin, TX in 2010, with an aim to provide homemade food to people who were too busy to cook. It was quite famous, initially, for its diet conscious food menu, but it was later overtaken by the likes of Blue Apron. It follows the Whole30 diet plan, and you can pick the kind of meal you want for the day.
Industry – Food Delivery
Snap Kitchen may have a business model similar to that of Freshly, but their revenue is lesser (around $50 million). That may be due to the diet-conscious menu that they prepare. Additionally, most of the Snap Kitchen locations are present in Texas, with a few others in Chicago and Philadelphia, so they don't have as much reach as Freshly (present throughout the contiguous US).
Freshology
Freshology is similar to Freshly in both name and services. The company delivers freshly prepared food to its customers. Founded in 2005, its headquarters are present in Burbank, CA. Freshology has been providing the customers with fresh, ready-made food for several years, but somehow, they haven't been able to make it as big as their competitors yet.
Industry – Food Delivery
Freshology's revenue is a little less than $15 million, and much lesser than that of Freshly, but slightly greater than that of bistroMD. Preparing healthy food is their main concern, and they develop their weekly subscription menu in accordance with the suggestions from their in-house dieticians.
Conclusion
The Top 7 Freshly Competitors: HelloFresh, Home Chef, Blue Apron, Sunbasket, Snap Kitchen, bistroMD, Freshology. All in all, the total contribution of each of these companies to the food delivery/meal kit industry is just over $2.6 billion annually. That is quite a lot considering the total number of employees between them – just over 9300!
Competitor's Stats
| | | | |
| --- | --- | --- | --- |
| Name | Founded | Headquarters | Employees |
| HelloFresh | 2011 | Berlin, Germany | 4477 |
| Home Chef | 2013 | Chicago IL, US | 1230 |
| Blue Apron | 2012 | New York NY, US | 2343 |
| bistroMD | 2005 | Naples FL, US | 131 |
| Sunbasket | 2014 | San Francisco CA, US | 338 |
| Snap Kitchen | 2010 | Austin TX, US | 500 |
| Freshology | 2005 | Burbank CA, US | 71 |
Freshly Competitor Crossword
Content from this and other articles on this website can be used as a crossword clue