Top 10 Panera Bread Competitors In 2023
Panera Bread Company is a fast-casual restaurant chain store with operations in the US and Canada. It operates more than 2,000 locations in the two countries. Headquartered in St. Louis, Missouri, the company was founded in 1987 by Ken and Linda Rosenthal as The St. Louis Bread Company. It was bought off by Au Bon Pain Co. in 1993 and rebranded to Panera Bread Company in 1997. Its menu consists of bakery items, sandwiches, soups, salads, pasta, and specialty drinks. As of 2019, Panera Bread Company had 100,000 employees and a revenue turnover of $5.7 billion. Panera Bread is a subsidiary company of JAB Holding Company.
| | |
| --- | --- |
| NAME | Panera Bread Co. |
| FOUNDED | 1987 |
| HEADQUARTERS | St. Louis, Missouri |
| SIC CODE | 5812 |
| STATUS | A subsidiary of JAB Holding Company |
| INDUSTRY SECTOR | Restaurants |
| EMPLOYEES  | 100,000 |
| TRADING SYMBOL | Null |
Panera similar companies:
Starbucks, Five Guys, Restaurant Brands International, Wendy's, Qdoba, Potbelly Corp, MOD Pizza, Portillo's, The Cheesecake Factory, and Chipotle Mexican Grill.
How Panera Bread Makes Money
Panera Bread operates fast-casual restaurants in 2,181 locations. Most of the locations are based in the US with a few in Canada. It serves bakery items, sandwiches, soups, salads, pasta, and specialty drinks. The company also has catering services. It runs three brands, namely Panera Bread, Paradise Bakery & Café, and Saint Louis Bread Co. 
The company earns its revenue from three primary business segments. These include Bakery-Café, Franchise, and Fresh Dough & Other Product Operations.
Bakery-Café operations
In this segment, Panera Bread makes money from the sale of fresh baked goods, made-to-order sandwiches, salads, soups, and custom-roasted coffees. It also has complementary products that are sold on-premise as well as catering services.
Franchise operations
The company earns revenue from franchise operations from licensing its brand to franchisees. Qualified franchisees operate fast-casual restaurants in the United States and Canada under the Panera Bread or Paradise Bakery & Cafe brands.
Fresh Dough & Other Product Operations
In this last segment, Panera Bread sells fresh dough, cream cheese, and tuna among other produce to bakery-cafes operated by both the company and franchises. It also supplies proprietary sweet goods items and ingredients to franchisees. The company charges up to 27% of the end product's retail value as delivery costs for these supplies.
Starbucks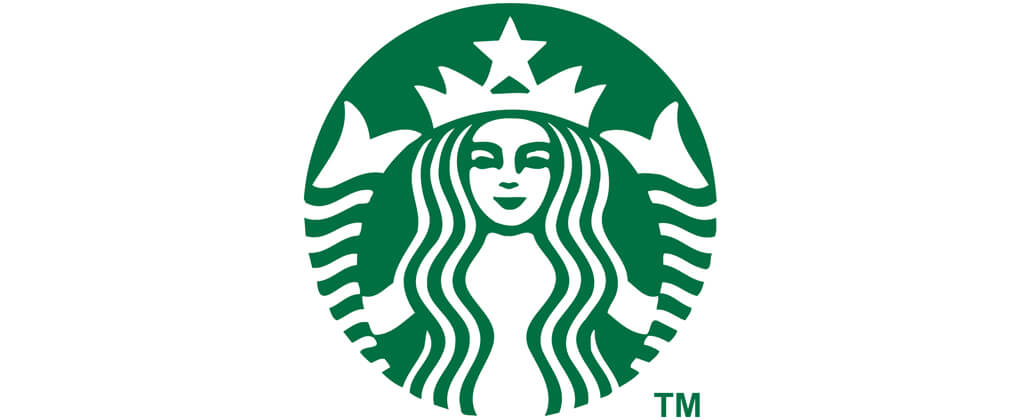 Gordon Bowker, Jerry Baldwin, and Zev Siegl established Starbucks in 1971 in Pike Place, Seattle. Initially, it sold fresh-roasted whole bean coffees. Today, it is the largest coffeehouse in the world with about 30,000 locations in more than 77 countries. Starbucks restaurants serve hot and cold drinks including micro-ground instant coffee, whole-bean coffee, full- and loose-leaf teas, and juices. It also has pastries and snacks on its menus. Most Starbucks locations sell pre-packaged food items. Starbucks posted $26.5 billion in revenues in the last financial year and had 346,000 employees.
While Starbucks makes five times more than what Panera Bread makes, the latter is still giving a hard time. Starbucks is more known for its coffee and beverages menu than its food options. Panera Bread, on the other hand, offers a more comprehensive menu that includes breakfast danish, soups, and sandwiches among others. The restaurant now offers Panera+ Coffee, an unlimited coffee service where members get unlimited basic coffee for $8.99 per month. Considering that many people use Panera Bread's cafes as third place locations for socializing or work, Starbucks might lose some of its customers to Panera Bread's cheaper unlimited coffee and the option to have food alongside the coffee.
Five Guys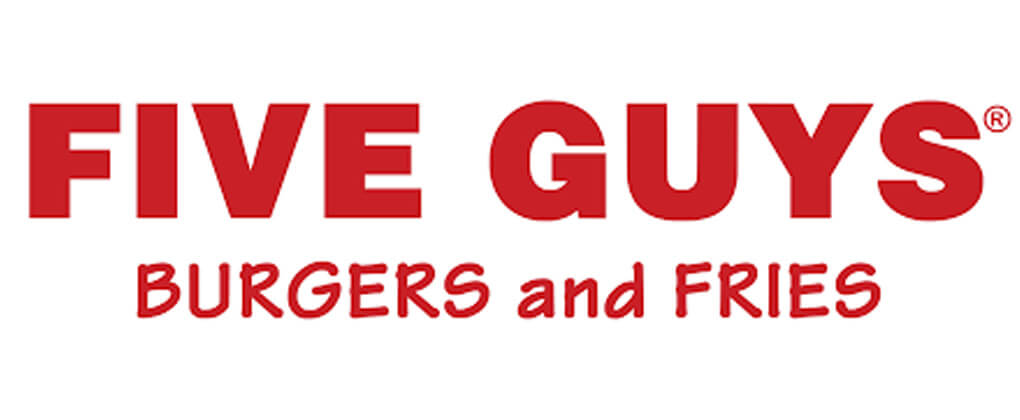 Five Guys was founded as a family business by Jerry and Janie Murrell in 1986. Headquartered in Lorton, Virginia, the fast-casual restaurant chain specializes in french fries, hamburgers, hot dogs, sandwiches, milkshakes, and Coca-Cola beverages. It also offers free toppings alongside its meals. Five Guys started franchising in 2003 and operates locations in 13 other countries besides the United and Canada. As of 2019, it had 9,504 employees and $1.61 billion in revenues.
Despite operating more locations than Panera Bread, Five Guys' revenue is just a fifth of that of Panera Bread. It has a lot of work to do if it is to catch up with Panera Bread. However, both restaurant chains were part of 11 other chains that were suspected of having an "anti-poaching" agreement intended to stop restaurant chains from hiring employees from a rival.
Restaurant Brands International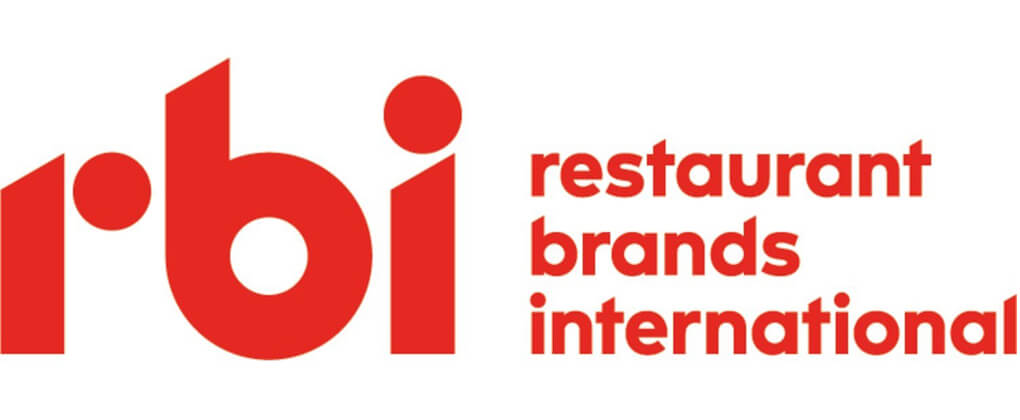 Restaurant Brands International is among the top 10 largest quick-service restaurant companies in the world. Besides the United States, the company has operations in over 100 countries and runs about 27,000 restaurants around the world. It operates three prominent brands, namely Popeyes, Tim Hortons, and Burger King. headquartered in Toronto, Canada, Restaurant Brands International was established in 2014 after US-based Burger King merged with Tim Hortons, a Canadian restaurant chain. In 2019, Restaurant Brands International had 6,000 employees and a revenue turnover of $5.6 billion.
Both Restaurant Brands International and Panera Bread are both at par when it comes to revenues. But Panera Bread believes it will do better in the industry after going private due to the acquisition by JAB Holdings Company. Panera Bread also became popular after ditching preservatives and preservatives and publishing sugar and calory levels in its beverages. We can only wait to see how far ahead of Restaurant Brands International it goes.
Wendy's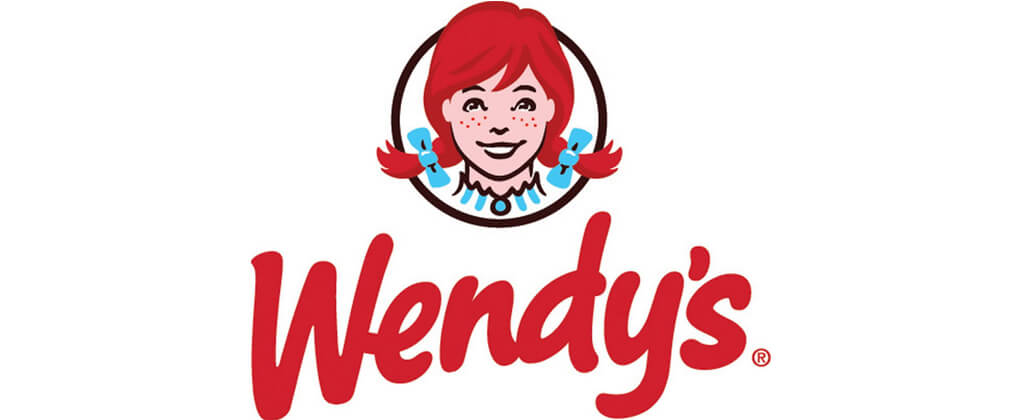 Dave Thomas established Wendy's in 1969 in Columbus, Ohio. it grew tremendously and became known for its Frosty desserts and square fresh beef patties. Its menu now consists of chicken sandwiches, hamburgers, French fries, and beverages. Wendy's is the third-largest hamburger fast-food restaurant in the world. It now operates around 6,711 locations, of which 353 are owned by the company while the rest are franchised. At least 92% of Wendy's locations are in North America. As of 2019, the company had 13,300 employees and a revenue turnover of $1.7 billion. Wendy's is now headquartered in Dublin, Ohio.
Panera Bread is not content with being way ahead of Wendy's in terms of revenue. It is still taking the fight to Wendy's with regards to who has a healthier menu. After pledging to take sweeteners, preservatives, artificial flavors, and colors of Panera Bread's menu for kids, the CEO challenged Wendy's CEO, besides McDonald's and Burger King, to eat off their kids' menu for a week if they believed the food was healthy for children.
Qdoba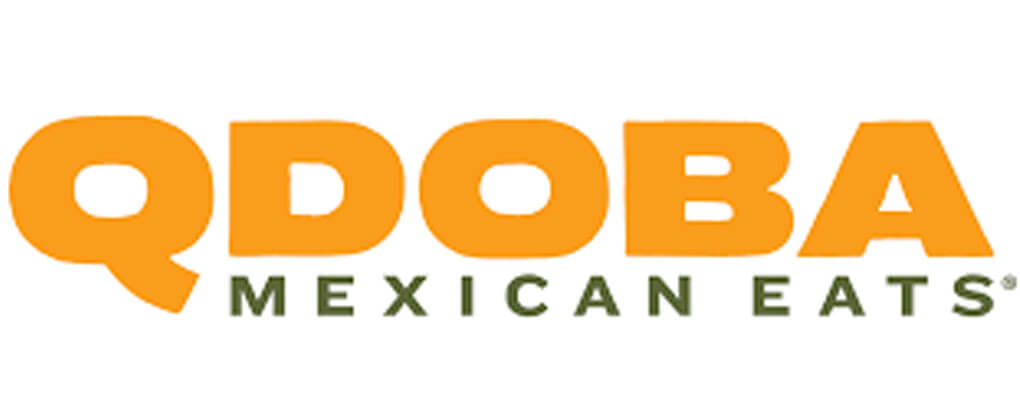 Qdoba Mexican Eats is a fast-casual restaurant chain that specializes in Mexican-style cuisine. It operates more than 750 locations in the United States and Canada. Qdoba was founded in 1995 by Anthony Miller and Robert Hauser under the name Zuma Fresh Mexican Grill. Until 2018, it operated as a subsidiary company of Jack In The Box before it was sold to Apollo Global Management consortium. It made $835 million in revenues in the last financial year. Qdoba employs 1,113 people.
Qdoba's revenues are just but a fraction that of Panera Bread. But it got one small win over Panera in 2006 after a Massachusetts court ruled that it could open a location in the White City Shopping Center in Shrewsbury. Panera Bread had signed a contract with the mall against leasing space to another sandwich shop. Qdoba argued that burritos are not sandwiches, and won.
Potbelly Corp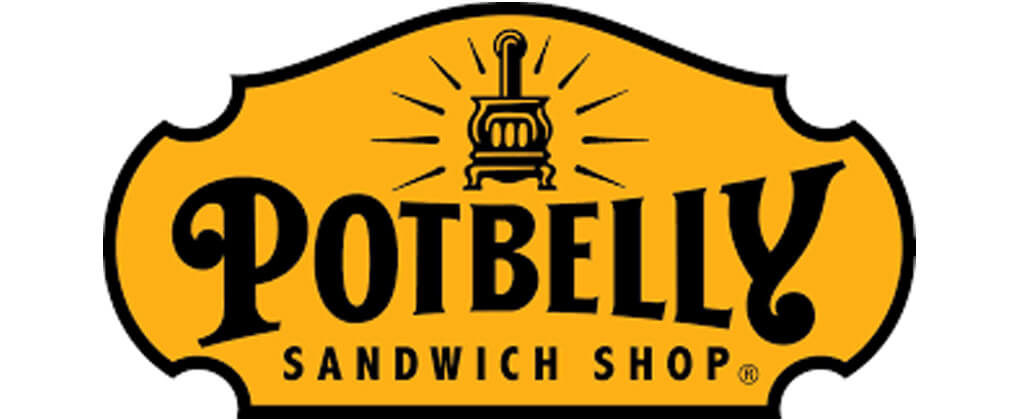 Peter Hastings founded Potbelly Sandwich Shop in 1977. It primarily serves sandwiches, soups, salads, and ice cream. The company is headquartered in Chicago, Illinois. Besides the United States, Potbelly also operated locations in Canada, United Arab Emirates, Kuwait, and the United Kingdom. But in the second quarter of 2019, it announced that it would be closing down its international shops by the end of the year to focus on the US operations. Potbelly made $410 million in revenues in 2019 and had 6,000 employees.
Panera Bread is way ahead of Potbelly in terms of revenue and locations. Instead of expanding, Potbelly is shrinking and reducing its operations only to the core business. Unless some magic happens, it looks like the gap between the two is only going to widen further.
MOD Pizza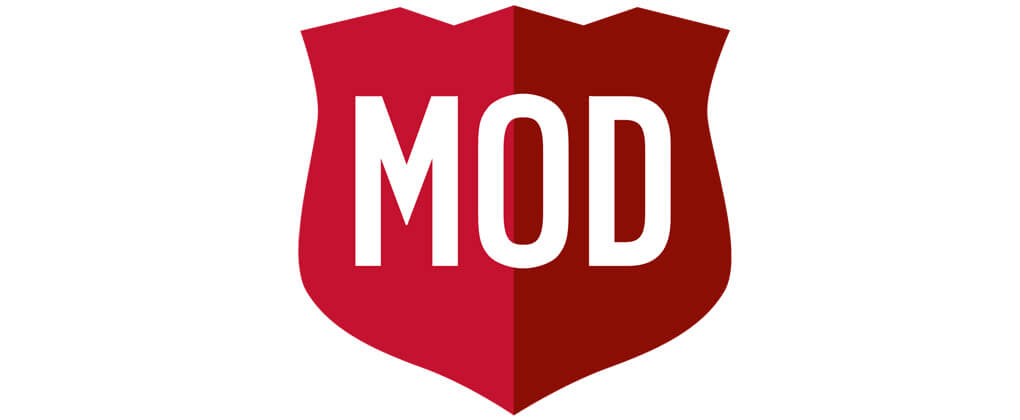 MOD Pizza was founded by Scott Svenson and his wife Ally in 2008 in Seattle. It is a fast-casual pizza restaurant chain that operates over 400 locations in the US and the UK. The restaurant chain offers customers to build their own pizza or salad which are priced the same as others regardless of the number of toppings. The pizzas come in three different sizes- Mega, MOD, and Mini. Besides the pizza, its menu also consists of fountain drinks, wine, beer, and hand-spun milkshakes. As of 2019, MOD Pizza had 10,000 employees and a revenue turnover of $493 million.
MOD Pizza has got nothing on Panera Bread. It operates a limited number of locations and offers quite a limited menu with its primary focus being on pizza. MOD Pizza has nine different types of classic pizzas. Unless it expands its operations, there's very little chance of catching up with Panera Bread.
Portillo's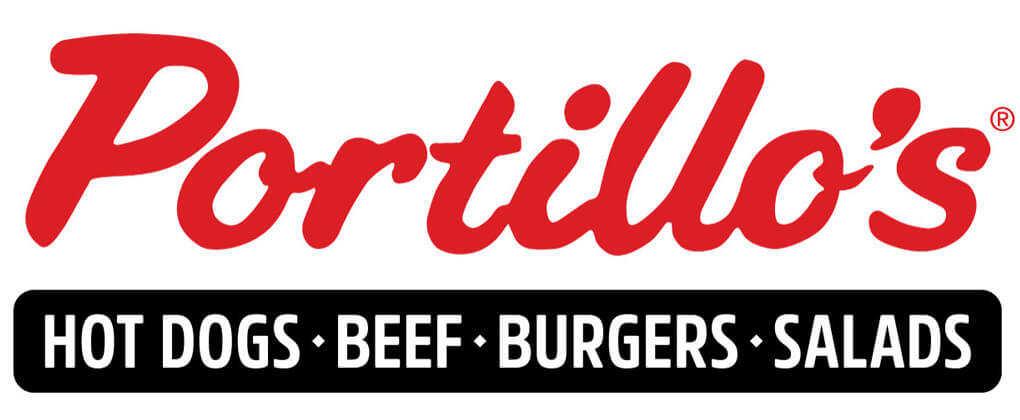 Portillo's was founded by Dick Portillo in 1963 as a hotdog stand under the name Dog House after he returned from Marine service. The facility had no restroom or running water. After studying competitors' operations, he moved to a larger trailer in 1967 and renamed the business Portillo's. Three years later, he opened a second location in Harold Reskin's shopping mall after agreeing a partnership with him. Today, the fast-casual restaurant chain operates about 60 locations in the United States. Its revenue for 2019 was $500 million and it had 5,500 employees.
Portillo's is a big deal in Chicago. But it has a limited national presence with only 60 locations across the United States. That did not stop its hotdogs from being named the best sandwich or sub-chains in the US by Consumer Report in 2015. 32,400 Americans took part in the survey. Portillo's hotdogs had a 8.5 rating with Panera Bread coming in at 7th place with a 7.8 rating. It was also named America's named best fast-casual restaurant in 2018 by the travel website TripAdvisor.
The Cheesecake Factory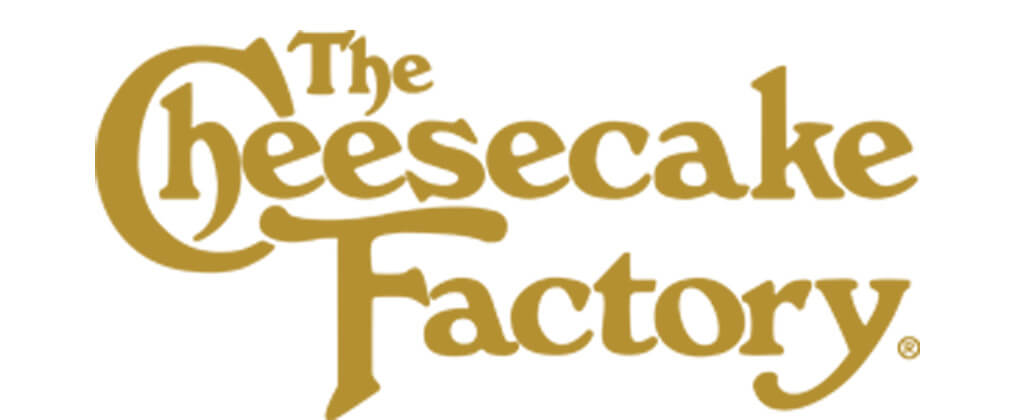 The Cheesecake Factory was founded in 1949 by Evelyn Overton in Detroit, Michigan, as a small cheesecake shop. Today, it not only serves as a restaurant company but also a cheesecake distributor in the US. It operates more than 200 restaurants across the country besides two bakery production facilities in California and North Carolina. Apart from cheesecakes, its menu also consists of sandwiches, steaks, pasta, pizza, and burgers. The company employs 46,250 people and had a revenue turnover of $2.48 billion in 2019. 
In 2019, The Cheesecake Factory made almost half of what Panera Bread made. Its revenues have been growing steadily in the past few years. If it maintains its growth, it could close the gap between itself and Panera and maybe even catch up with it.
Chipotle Mexican Grill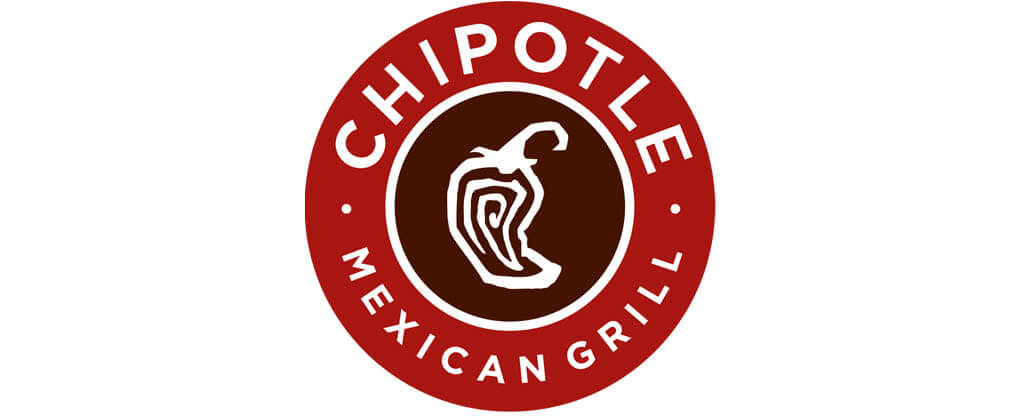 Chipotle Mexican Grill (known as Chipotle) is an American fast-casual chain restaurant with a presence in Canada, France, Germany, and the UK. The restaurant specializes in Mission-style burritos and tacos. It is among the largest fast-casual dining establishments. Chipotle was founded in 1993 by Steve Ells in Colorado with just 16 locations to its name. Until 2006, McDonald's was a major investor in Chipotle. The company operates 2,622 in five countries. Its revenue for 2019 was $5.6 billion and it had 83,000 employees. Chipotle is headquartered in Newport Beach, California. 
Chipotle and Panera Bread are on the same level in terms of revenue. They are both the darlings of the fast-casual restaurant customers due to their quality and exciting menus. But after enduring a difficult 2016, Chipotle is slowly climbing back to its place. It could soon overtake Panera Bread.
Conclusion
The top 10 Panera Bread competitors are: Starbucks, Five Guys, Restaurant Brands International, Wendy's, Qdoba, Potbelly Corp, MOD Pizza, Portillo's, The Cheesecake Factory, and Chipotle Mexican Grill. They had a total of 526,667 employees among them and cumulatively made $45.728 billion in revenues in 2019.
Competitors Stats

| | | | |
| --- | --- | --- | --- |
| NAME | FOUNDED | HEADQUARTERS | EMPLOYEES |
| Starbucks  | 1971 | Seattle, Washington | 346,000 |
| Five Guys | 1986 | Lorton, Virginia | 9,504 |
| Restaurant Brands International | 2014 | Toronto, Canada | 6,000 |
| Wendy's | 1969 | Dublin, Ohio | 13,300 |
| Qdoba | 1995 | San Diego, California | 1,113 |
| Potbelly Corp | 1977 | Chicago, Illinois | 6,000 |
| MOD Pizza | 2008 | Bellevue, Washington | 10,000 |
| Portillo's | 1963 | Oak Brook, Illinois | 5,500 |
| The Cheesecake Factory | 1971 | Calabasas, California | 46,250 |
| Chipotle Mexican Grill | 1993 | Newport Beach, California | 83,000 |
Panera Bread Competitor Crossword
Content from this and other articles on this website can be used as a crossword clue