Top 7 Uline Competitors in 2023
Uline is one of the largest shipping and warehouse supplies wholesalers in the US. Its foundation was laid in 1980 by Elizabeth and Richard Uihlein, a family of two from Lake Forest, Illinois. Did you know that they initially had offices in their basement from where they sold the H-101 carton sizer? They had acquired a considerable fortune from their Schiltz inheritance, which they entirely put into developing Uline.
The Uihleins' basement stint was very brief, and they expanded greatly during the late '80s and early '90s, extending their operations to NJ, MN, and CA. A few years later, post the turn of the millennium, Uline had gone international with major clients in Canada and Mexico. Their number of products also jumped from 4000 to more than 17,000!
Today, there are over 7000 employees working for Uline, and they have come a long way from selling H-101 carton sizers. Apart from offering a variety of shipping products, they also deal in warehouse equipment, packing materials, and janitorial supplies.
| | |
| --- | --- |
| Name | Uline |
| Founded | 1980 |
| Headquarters | Pleasant Prairie, WI, US |
| SIC Code | 5199 |
| Status | Private, Family-Owned |
| Industry Sector | Industrial Supplies Wholesale |
| Employees | 7000 |
| Trading Symbol | N/A |
Uline recently shifted its headquarters from Illinois to Wisconsin, partly because Richard's parents used to live in the state. It was a beneficial move for both Uline and the state since the governor pledged $6 million to the company, hoping to employ more people from within the state. And indeed, after a few years, Uline successfully employed over 800 people from Pleasant Prairie, WI!
The company's revenue is nearly $6 billion, and they are currently planning another major expansion. With such huge successes to Uline's name, can any other shipping supplies firm go head-to-head with it?
Uline's similar companies
WCP Solutions, Fastener Holdings, Cenpac, Veritiv, Berlin Packaging, International Paper, WestRock, Pollock Paper, Piedmont National, Global Equipment Company.
Who is Uline's Biggest Competitor?
The biggest competitor of, with the most similar operations to, Uline is Veritiv. Just like Uline, it serves the US, Canada, and Mexico. Its annual revenue of over $6.3 billion also comes close to that of Uline. However, Veritiv was founded in 2014, much recently, with its headquarters in Sandy Springs, GA, which are still there to this day, with a few good modifications of course! Veritiv is currently ranked 412 on the Fortune 500 list with its present CEO Salvatore A. Abbate. 
How Uline makes Money
Uline gets shipping materials and warehouse equipment from the manufacturers, mass markets to its target audience which mostly includes both large and small businesses, and makes huge profits out of offering the products for wholesale prices. The best part of Uline's strategy lies in the marketing segment. The company delivers an extensive list of products (more than 37,000) to its potential and existing clients twice a year. 
This comprehensive and well-organized product catalog allows the customers to pick and choose the items they need without breaking a sweat. You only need to select your desired products, send them a request along with an advance if possible (you may also make the complete payment after delivery), and wait for a short time for the items to be delivered to your doorstep. And the best part is that Uline has made the entire process be easily accessible online!
Industry – Industrial Supplies: Shipping
Industrial supplies entail any and every product of any and every industry. It is a massive sector in business of which Uline forms a small but relatively considerable part. Uline deals in the sale and distribution of packaging and shipping materials and plastic bags typical for packaging. The company sells these products on a bulk order basis at a wholesale rate; no individual consumer can buy single items from them.
A major part of Uline's $6 billion revenue comes from distributing shipping products. They have 11 distribution centers spread out at strategic points across the US, Canada, and Mexico, thus ensuring quick delivery anywhere within its operating regions. After going through their extensive product catalog, you only need to select the items for bulk order and they will be delivered in a few days.
Industry – Industrial Supplies: Warehouse Equipment
A typical North American warehouse needs various items like truck restraints, dock levelers, seals, boards, wheel chocks, etc. to remain smoothly operational. Uline provides almost every kind of warehouse equipment known to man! You can find each of those in their 800-page long product catalog and directly place an order as a prospective or a recurring client.
Uline often has interesting offers going on every week/month. Currently, they offer same-day shipping of any of their warehouse equipment if you were to order those before 6:00 PM. And that is saying something given the number of orders they receive in a day. It shows the absolute dedication of their employees and management team to the task at hand!
Competitor – Veritiv

The Veritiv Corporation has services that are similar to Uline. It primarily provides packaging supplies to various businesses throughout the US, Canada, and Mexico, and as for the almost similar revenue scale of the two companies, they directly compete with each other. But here's an interesting fact – Veritiv was formed from the merger of the xpedx division of the largest supplies company in the world, the International Paper Company, and Unisource Worldwide. That is a major part of the reason why Veritiv rapidly caught up to Uline despite being established so late (2014)!
Here's another interesting fact about Veritiv for you to chew on. Does the name Mary Laschinger ring a bell? You might have heard about her sometime post 2016 if you reside in Georgia. That is because she was featured right at the top of the list of the largest woman-headed companies in the state. And the company that she was the CEO of was Veritiv!
Industry – Pulp and Paper
The pulp and paper industry essentially involves everything to do with pulp and paper, right from providing paper for books of all kinds to developing packaging boxes. It is a very widespread sector of which Veritiv is a small but reputable part. Veritiv typically deals in producing paper products for packaging and publishing and delivering those to the desired corporations. The company is also proficient in making hygiene products.
Thus, if you take a ringside view of things, you would realize that Veritiv essentially falls under the shipping section of the industrial supplies department, just like Uline. Every product of Uline is similar to that of Veritiv, except of course hygiene items since the former doesn't sell those. The only noticeable difference is that Veritiv manufactures the products they sell, and Uline simply buys and sells them for nearly the same prices. This gives Veritiv a considerable edge over Uline.
Competitor – Berlin Packaging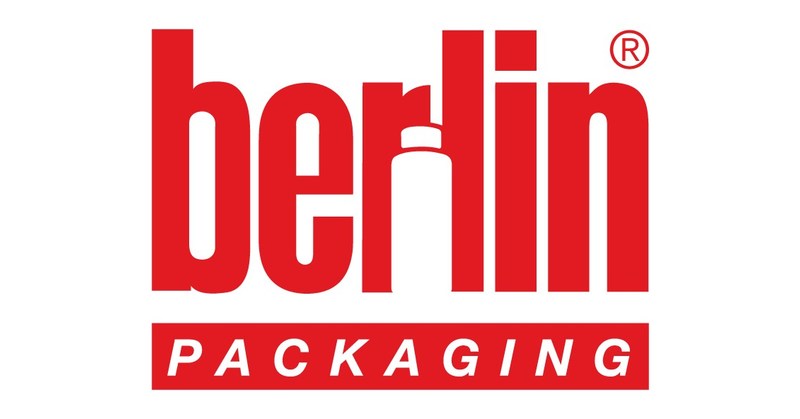 Berlin Packaging is another major supplier of shipping products. It was a tough call for us to pick between Berlin Packaging and Veritiv for the biggest competitor position. But since the former serves a wider range of industries, we decided to go with the latter. Berlin Packaging has a richer history than either of the two aforementioned competitors. Its roots can be traced back to 1898 with the foundation of Riekes Container, a company that was later purchased by Alco Packaging which was even later gained by Berlin Packaging!
After several more such beneficial acquisitions over the years, Berlin Packaging grew into the company that it is today. With a revenue going upwards of $1 billion and an employee base of over 1000, it is certainly the dark horse in the race for the top shipping supplies company in the US!
Industry – Containers and Packaging
This industry forms a sub-niche of the industrial supplies unit, with the companies mostly dealing in packaging products. And Berlin Packaging is definitely one of the top firms in this sub-niche. Their prices are competitive, and their products are comparable with the best in the trade. Add to that the number of business sectors that they serve including, but not limited to, industrial, coating, F&B, and pharmaceutical, and you have the right mix of ingredients to clash head-on with the likes of Uline and Veritiv.
Competitor – International Paper Company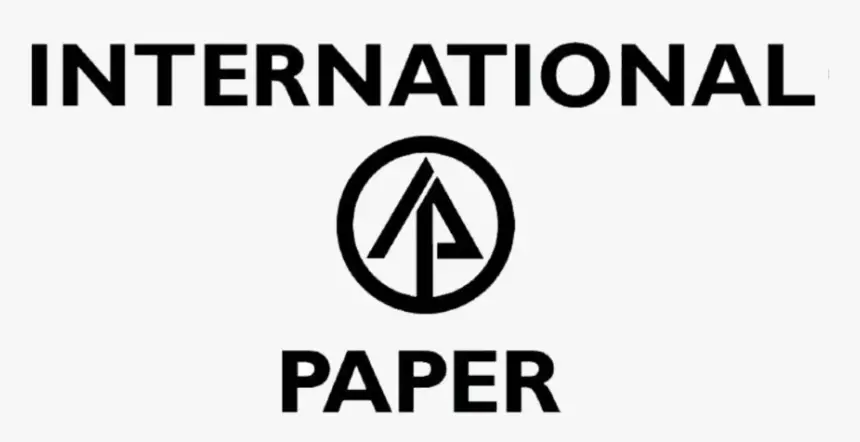 Now, this one is a definitive giant in the trade; in fact, it is THE head of giants! Working in the pulp and paper trade, the International Paper Company is the biggest and the mightiest one in the sector. It was founded through the merger of 17 other companies in the paper trade way back in 1898. Today, International Paper has nearly 56,000 employees under its wing and generates annual revenue of a little more than $20 billion.
Industry – Pulp and Paper
Ideally, International Paper should be the biggest competitor of Uline because it is, indeed, the biggest supplier of shipping products out there. But it would be a thoroughly unfair comparison. International Paper has a much wider reach than Uline with its presence in nearly 150 countries around the world. Plus, it has over 12 different major subsidiaries to its name, which makes it a class apart!
Competitor – WestRock

WestRock is another major paper and packaging company that only comes second to International Paper. It was formed quite recently (in 2015) through the merger of MeadWestvaco and RockTenn. Since these two firms were already among the best in the trade, it didn't take long for WestRock to find its footing and emerge near the top.
Industry – Corrugated Packaging
Ever heard of cardboard boxes? That is what this corrugated packaging is all about. WestRock exclusively deals in these types of shipping boxes. Based in Sandy Springs, GA, it has an employee base of over 50,000 worldwide with annual revenue of close to $15 billion!
Competitor – Pollock Paper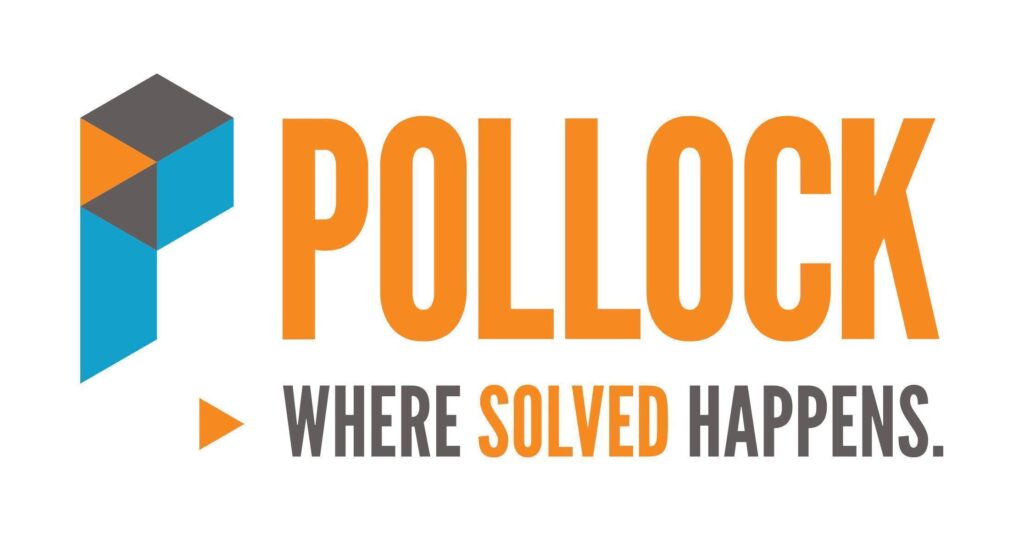 Pollock Paper, also called Pollock Orora, was founded in 1918 with a healthy client base. It has only grown since then! Apart from providing shipping and packaging supplies, they also hand out unique solutions to their clients' businesses which makes them stand out in the trade. Right from one-to-one consulting offers to fast-paced and friendly customer service, Pollock has it all! 
Industry – Facility Solutions
Pollock's major area of expertise is providing facility solutions for several types of industries. The delivery of packaging products forms a major part of it. Based in Grand Prairie, TX, Pollock Paper's revenue may be lesser than that of its competitors (about $275 million), but it has the potential to grow much more solely based on its excellent customer service!
Competitor – Piedmont National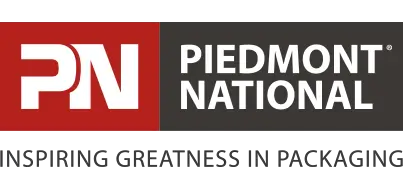 Founded over 70 years ago in Atlanta, GA by Hugh Marx, Piedmont National is a premier packaging and shipping products supply firm that provides top-notch service in several parts of the US. The company has been owned and operated by Marx's direct descendants ever since. Piedmont's expansion was initially a bit slow, but it later caught up to its competitors with quite a few major expansions in the '80s and '90s.
Industry – Packaging Materials
Piedmont has been dealing in packaging supplies since its inception, and this strategy has only been proven beneficial to the company. Since it has been exclusively into the core shipping sector, it has garnered great respect from its clients over the years. No wonder it generates a revenue of over $260 million!
Competitor – Global Equipment Company

The Global Equipment Company is an integral part of the huge Global Industrial, which in turn is owned by the ultra-large Systemax Inc. It mostly deals in industrial and office supplies of all kinds. Global Industrial was founded in 1949 in Queens, NY, by Michael and Paul Leeds. Today, the Global Equipment Company is mostly known as a computer supplier.
Industry – Industrial Supplies
Global Equipment Company has its hands deep into several parts of the industrial supplies division, including shipping products and office equipment. Its revenue of nearly $800 million is largely dependent upon its parent companies.
Conclusion:
The Top 7 Uline Competitors: Veritiv, Berlin Packaging, International Paper, WestRock, Pollock Paper, Piedmont National, Global Equipment Company. Their entire revenue, including that of Uline, adds up to nearly $50 billion with a total employee count of around 123,500.
Competitor Stats:
| | | | |
| --- | --- | --- | --- |
| Name | Founded | Headquarters | Employees |
| Veritiv | 2014 | Atlanta, GA, US | 6400 |
| Berlin Packaging | 1898 | Chicago, IL, US | 1000 |
| International Paper | 1898 | Memphis, TN, US | 56,000 |
| WestRock | 2015 | Atlanta, GA, US | 51,000 |
| Pollock Paper | 1918 | Grand Prairie, TX, US | 440 |
| Piedmont National | 1950 | Atlanta, GA, US | 200 |
| Global Equipment Company | 1949 | Port Washington, NY, US | 1500 |
Uline Competitor Crossword
Content from this and other articles on this website can be used as a crossword clue