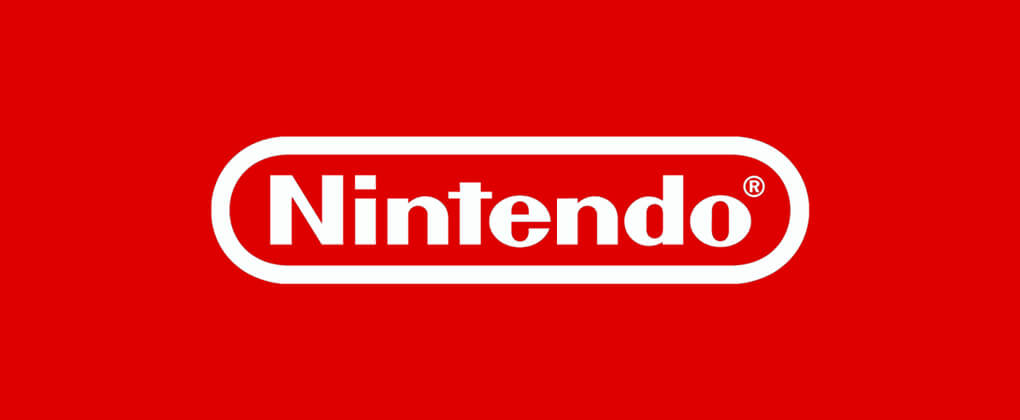 Nintendo is one of the world's most well-known video game and electronics companies headquartered in Kyoto, Japan. Founded in 1889, this Japanese company sold "hanafuda" playing cards that were handmade by Fusajiro Yamauchi, Nintendo's founder. Nintendo's legacy begins in 1977 when they first released their first video game console, the Color TV-Game. This was the first of many successful products however because in 1985 Nintendo won international recognition when they released their classic Nintendo Entertainment System (NES). The NES continued to be a classic and by the end of 2004 they had sold 61.9 million consoles even though its production was discontinued in August 1995.
| | |
| --- | --- |
| COMPANY NAME | Nintendo Co., Ltd. |
| FOUNDED | 1889 |
| HEADQUARTERS | Kyoto, Japan |
| SIC CODE | 5099 |
| STATUS | Public company of TYO |
| INDUSTRY SECTOR | Video Games and Electronics |
| EMPLOYEES | 5944 |
| TRADING SYMBOL | NTDOY and NTDOF |
Nintendo's top competitors include: Sony, Activision Blizzard, Xbox, BenQ, Electronic Arts.
Who is Nintendo's biggest competitor
The biggest competitor of Nintendo is Sony, the Japanese tech brand that holds 18.6% of the global video gaming market between the PlayStation 4 and the PlayStation Vita and has reported revenues for $20.84 billion in 2019. The leader of this segment is Nintendo, owner of almost 20% of the share between the Nintendo Switch and the 3D models, which has reported $10.9 billion in revenues.
How the company makes money
Nintendo earned US$10.9 billion in 2019 from selling video games and electronics. With the release of their new console, the Nintendo Switch, the Japanese company has been able to earn a massive fortune by continually making and licensing games. Through licensing their own games, Nintendo allows companies to create addons and additions to the games that are owned by Nintendo; The companies pay Nintendo to be able to make modifications.
Video Games
Video games are among the most popular hobbies in our modern time. In 2018, the video games industry earned a total of US$120 billion in revenue. Cementing itself as a whole genre of culture, video games are played in many different ways like consoles, computers, and mobile devices.
Nintendo has mastered the art of creating and marketing games and it shows. Their classic video games have been referenced in pop culture many times, with games like: Mario, The Legend of Zelda, and even Pokemon. Nintendo not only creates video games but also licenses them so that companies must pay them if they were to alter or add modifications in their renowned video game titles.
Electronics
Electronics are one of the largest global industries and in our modern life it is almost essential to have one. From computers to cell phones and smart devices, day by day humans as a species are more reliant on technology to function properly in society. The electronics industry generated an annual sale of US$481 billion as of 2018.

Nintendo's game consoles have been one of the reasons for its huge success, not only are they able to develop triple A video games but they also market most of these video games to be only available in the consoles that they manufacture. The Japanese company has developed seven unique and successful video game consoles with their latest Nintendo Switch selling a total of 50 million units as of January 2020.

Sony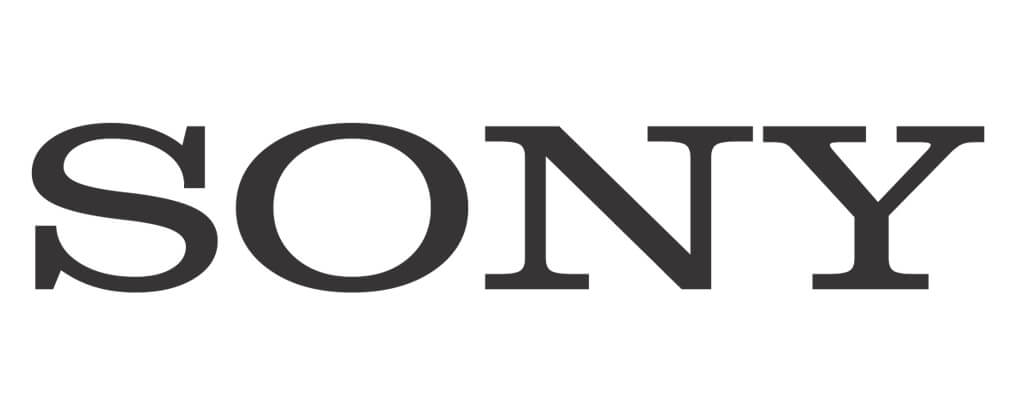 Another Japanese company, Sony is a multinational conglomerate corporation. Because it is a conglomerate, this means that Sony has multiple businesses in sectors that seem unrelated, such as: financial services, music, entertainment, gaming, and electronics. Sony owns both the largest video game console and music entertainment business in the world while also being the one of the leading manufacturers of electronic products for the consumer and professional markets. Sony currently holds the 116th place in the Fortune 500 List.
Sony, like Nintendo, also manufacturers their own video game consoles but with the permission to let other companies create games for their console. This approach to the video game industry has greatly increased their collection of games. Sony also partners with game companies to both give them a budget or to have their own team work alongside their partners.
Although Nintendo's approach to their game consoles and video games are very secluded and limited to their own technology, this niche market has worked in their favor multiple times and have generated them enough revenue to be considered one of the top video game brands in the game. Where Sony goes for quantity, Nintendo strives for quality and prestige.
ACTIVISION BLIZZARD
The first American video game company on this list, Activision Blizzard was founded in July 2008 through the merging of Activision and Vivendi Games. Activision Blizzard is not a video game company, but the parent company of five video game businesses such as: Blizzard Entertainment, King, Major League Gaming, Activision Publishing, and Activision Blizzard Studios.
As of 2019, Activision Blizzard generated a total revenue of US$6.5 Billion. Blizzard entertainment, Activision Blizzard's child company, raked in US$1.7 Billion from their multiple games but primarily World of Warcraft. This American video game holding company is the owner of some of the gaming industry's top triple A games, like Call of Duty.
Nintendo's approach to video games against Blizzard is fundamentally different, as Nintendo creates its own market and sells exclusive products for their video games; Blizzard on the other hand supplies games to different markets like the PS4 console, PC game culture and even mobile games.
Xbox
Owned by one of the wealthiest corporations in the world, Xbox is a video gaming brand that was created by Microsoft. The Xbox 360 and Xbox 1 are gaming consoles that also have exclusive titles and developers. The Xbox 360, 2nd console produced by Xbox, sold 84 million units between 2005 and 2014.
Similar to what Nintendo has done with their NES, Xbox also manufactures its own hardware and gaming rigs with which they sell the games they and their partners have made. Although the number of games in the Xbox franchise is smaller than Sony's PlayStation franchise, they have made US$11.4 Billion in 2019 from Xbox Games alone.
Although the Xbox and Sony's PlayStation franchise has outdone Nintendo in sales, Nintendo has addressed their problem with a more innovative solution. The Nintendo Switch is a portable video game console, unlike their competitors, the Switch can be played anywhere with friends and even attached to a TV Screen for a bigger resolution. It's fair to say that while the Xbox and PlayStation may be competing, the Switch has its own market.
BenQ
Founded in 1984, BenQ Corp. is a Taiwanese multinational company that sells consumer electronics, technology, camera, and computing devices. With over 1,300 employees, BenQ can be found in over 100 countries worldwide. Their main branch however stays headquartered in Taipei, Taiwan.
BenQ is one of Taiwan's lead companies in selling Laptops, Mobile Phones and PC peripherals. Selling things like LCD Monitors, digital projects, cameras, and other secondary electronic devices. Their company slogan of "Bringing Enjoyment N Quality to Life" is the expanded form of BenQ, its abbreviation.
BenQ competes against Nintendo in the electronics sector but in completely different fields. Although Nintendo does sell electronics, like their gaming consoles. BenQ sells commodity products like speakers, phones, laptops, computer monitors and cameras. Despite BenQs massive demographic, Nintendo still outsells them in their own niche market.
Electronic Arts
EA games is an American video game company that was founded in 1982 by Trip Hawkins, who was a former Apple employee. As of 2019, EA games earned a total revenue of US$4.95 billion in large success to their video game titles and franchises. Right behind Activision Blizzard, EA games is the second-largest gaming company in America and Europe in terms of revenue.
Although EA is regarded as one of the worst gaming companies because of their ubiquitous use of microtransactions in their games. Microtransactions being the practice of making players pay to access additional video game content, this practice is in general heavily despised by the gaming community. EA however does own many esteemed triple A titles such as: The Sims, Apex Legends, FIFA, Battlefield, Madden. These franchises are both popular and easily recognized games around the world.
Nintendo sells both hardware gaming consoles and software video games products whereas EA games only produce software video games. Nintendo definitely has the upperhand on the demographic scale. Not only does Nintendo dominate the market, it has also been around longer than EA. Nintendo takes the cake on this one.
Conclusion
The top 5 Nintendo direct competitors are: Sony, Activision Blizzard, Xbox, BenQ, Electronic Arts. Together these companies employ 280 thousand people worldwide, with Nintendo employing 5,944 people and ranked 5th among Nintendo's Top 5 competitors. The top 5 competitors average 56 thousand employees.
COMPETITORS STATS
| | | | |
| --- | --- | --- | --- |
| NAME | FOUNDED | HEADQUARTERS | NO. OF EMPLOYEES |
| Sony | 1946 | Minato City, Tokyo, Japan | 114K |
| Activision Blizzard | 2008 | Santa Monica, California, United States | 9.2K |
| Xbox | 2000 | Redmond, Washington, United States | 144K |
| BenQ | 1984 | Taipei Taiwan | 3.5K |
| Electronic Arts | 1982 | Redwood City, California, United States | 9.3K |