Top 5 Macy's Competitors In 2023
Macy's is an American department store chain that was founded in 1858 by Rowland Hussey Macy. The American company is the fourth-oldest retailer store in the United States. As of 2020, they have 551 stores all across the United States and more than 130,000 employees. Taking 118th place on the Fortune 500 list with total revenue of US$25 billion. In 2015, Macy's was the largest American department store company by retail sales. 
| | |
| --- | --- |
| COMPANY NAME | Macy's |
| FOUNDED | 1858 |
| HEADQUARTERS | New York, U.S. |
| SIC CODE | 5311 |
| STATUS | Public |
| INDUSTRY SECTOR | Retail |
| EMPLOYEES | 130,000 |
| TRADING SYMBOL | M |
Macy similar companies:
Nordstrom, Kohl's, Wayfair, Hudson's Bay Company, SEPHORA, Target, Amazon, and Dillards.
Who is Macy's biggest competitor
The biggest competitor of Macy's is Kohl's, which holds the third position in the global department store chain market with 4.3% of the share. Macy's is the leader of the category with 6.4%. Founded in 1962, Kohl's owns 1,158 stores and employs 85,000 people. In 2019, it reported $20 billion in revenues. Macy's owns 551 locations and employs 130,000 people with annual revenues of $25 billion.
How the company makes money
Being a department store chain the American company sells a lot of different products most of which are not manufactured by them. Macy's has 551 stores and 613 boxes worldwide but primarily in America. Having a global presence in 91 countries, the American company is no stranger to international seas and online shoppers.
Retail
The industry that's responsible for the selling, marketing and distribution of consumer goods. The Retail Industry is arguably the most essential sector in the market. In 2015, the retail industry generated a total of more than $US20 trillion in sales! Everyone benefits and is influenced by the retail industry one way or the other. 
Macy's as a retail industry has the reassurance that there will always be customers, but what makes them come back? The American company has made sure that their retail sales team are energetic, helpful, and friendly. Offering a lot of flexibility in their job positions for being a front-desk helper, the quality and atmosphere in the department store is delightful. 
Female Apparel
Female apparel and fashion is one of the biggest markets in the world to date. In 2018, the fashion industry generated a total revenue of US$1.3 trillion. Female fashion has not only been an extremely competitive and successful industry, but with the increase in online shops and homemade stores, it's easy to find quality items for cheaper prices! 
Macy's has a lot of good collections when it comes to their clothing section. The American retail company offers a whole collection of cosmetics, designer brands, handbags, dresses, and more. As a bonus, they even have a lot of bargain clothes for babies and toddlers!
Nordstrom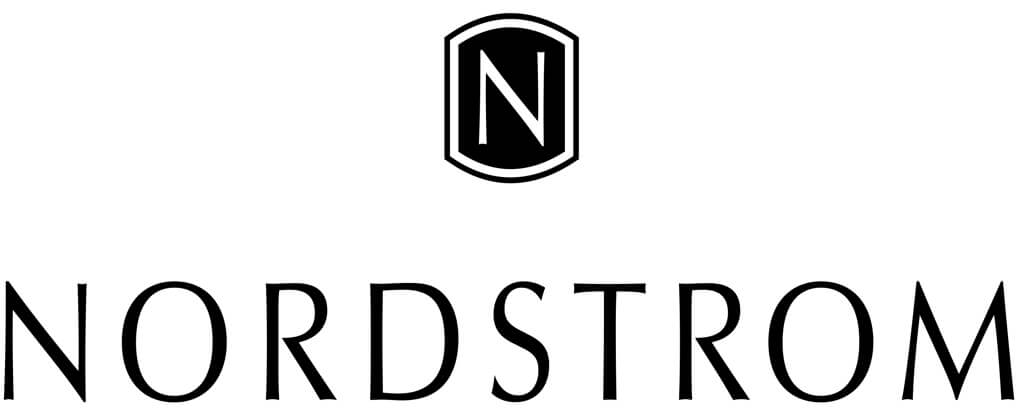 Nordstrom is an American company that was founded in 1901 by John W. Nordstrom and Carl F. Wallin as a footwear store. In 2019 it is now one of the most successful retailers for clothes, apparel, fragrances, and more. The luxury department store chain has a portfolio of 74,000 employees and 117 stores. Nordstrom generated a total revenue of US$15 billion in 2019.
The American company as a retail store has always offered many luxurious high-quality brands, but what separates them from the rest is their customer satisfaction. Their approach to the treatment of their customers has generated lots of 5-star reviews online and a loyal following of their customers.
Although Nordstrom is a highly respected brand, the bottom line is that their service and clothing cater more to fancy or pricier products. Macy's on the other hand offers both premium designer brands as well as regular house brands, and because Macy's is a full department store, they have other assets that earn money for them as well.
Kohl's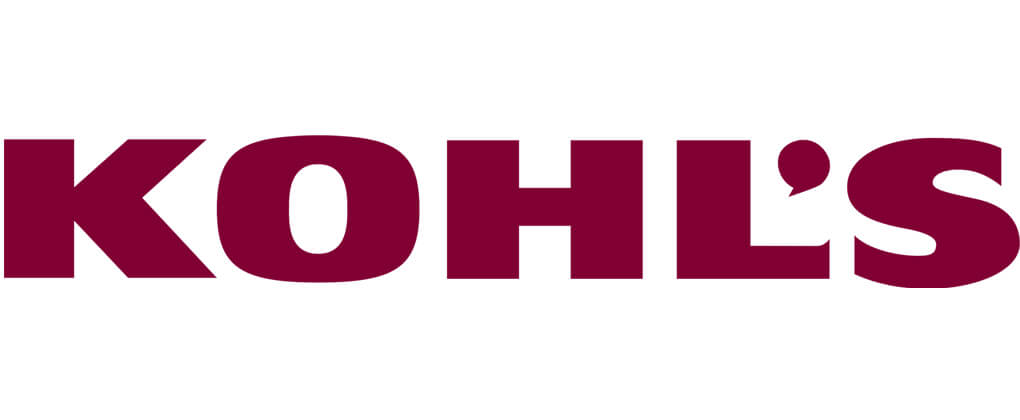 Maxwell Kohl founded the American department store retail chain in 1962, finally branding his company to his last name after owning and operating grocery stores since 1927. Kohl's has always offered traditional products like clothing, furniture, cosmetics, electronics and more, but what made them stand out from the rest was their number of stores.
Back in 2013 Kohl's made a record for the largest department store chain in America with its 1,158 locations. The American company has a workforce of 85,000 employees across 49 American states. In 2019, Kohl's generated a total revenue of almost US$20 billion. 
Kohl's has always avoided high class and expensive brands while simultaneously dodging away from extremely cheap products as well, that's why their prices always resonate with the average to slightly above average buyer. Macy's on the other hand has a clear selection that ranges from super cheap to extremely expensive. Perhaps it's this strategy that gives them the best overall.
Target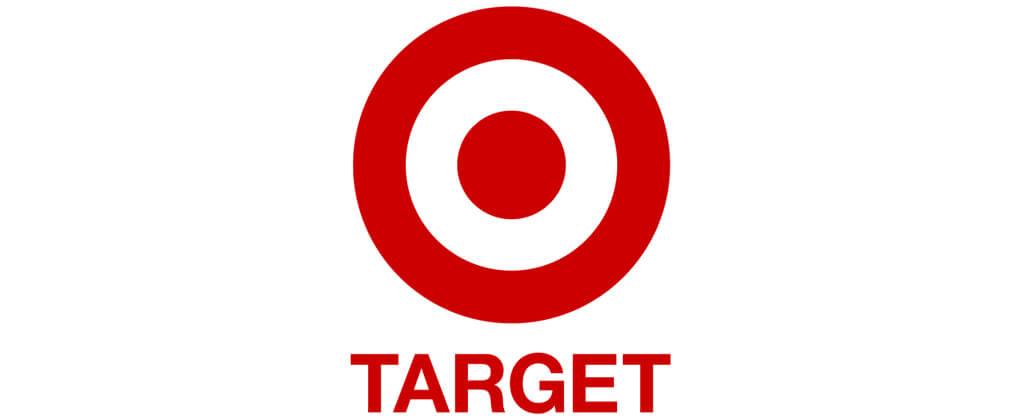 Target is an American retail corporation that was founded in 1902 by George Dayton, who originally named it "Goodfellow Dry Goods". The American company holds the 8th place in the list of largest retailers in the United States. The impressive retail store has put up around 1,800 stores nationwide as of 2019.
The American company has always been a household name, especially in the early 2000s. As of 2019, Target has a workforce of more than 360,000 employees and a global presence in over 200 countries. This means that the American company has more than 11,000 locations around the world. 
Target made US$78 billion in 2019, which is over 3 times what Macy's made. However despite the obvious difference in total revenue, it's important to keep in mind that Macy's market has always primarily been the United States.
Amazon
Jeff Bezos, the founder, CEO, and president of Amazon founded the company in 1994 and in 2017 surpassed Walmart as the most valuable retailer in the US. Amazon is the largest e-commerce platform in the world, with their websites generating a monthly customer visit of 2.02 billion. 
What has made Amazon so special throughout the years has always been how it has taken care of its employees, and their massive collection of products that rivals any other company. Since the majority of customer transactions are done online, the costs of real estate, employees and tax are significantly reduced.
Amazon has always been and continues to be ahead of the game in the e-commerce sector. The Amazon brand is world-famous. Macy's has also been in the online retail game since 1997, but the obvious trend definitely has Amazon leading it.
Dillards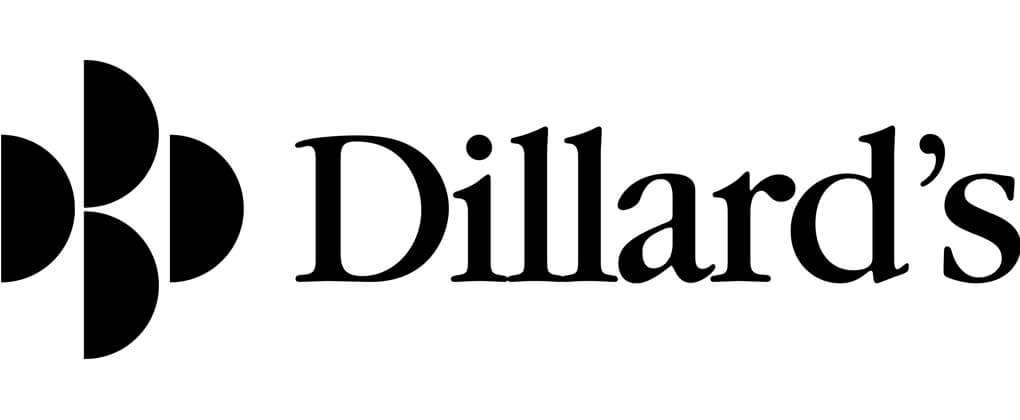 Dillards is an American department store chain that focuses on luxurious items. Founded in 1938 by William T. Dillard, the American businessman took 32 years until his company rapidly grew as a chain. The American company currently has 39,000 employees as of 2019 and has stores across 29 of America's states. 
So just like most luxury stores, Dillards not only sells designer brands for premium prices, it also sells an experience. On their very website the company boldly says that they "focus on delivering style, service and value to its shoppers by offering… complemented by exceptional customer care."
Judging from the retail company's US$6.5 billion revenue in 2019, we could say that it worked. But not as well as Macy's who both outperform Dillards in online and offline sales. Macy's take the win with this one.
Conclusion
The top 5 Macy's direct competitors are: Nordstrom, Kohl's, Target, Amazon, and Dillards. Together these companies employ 1.4 million people worldwide, with Macy's employing 130 thousand people and ranked 3rd among Macy's Top 5 competitors. The top 5 competitors average about 279 thousand employees. 
COMPETITORS STATS
| | | | |
| --- | --- | --- | --- |
| NAME | FOUNDED | HEADQUARTERS | NO. OF EMPLOYEES |
| Nordstrom | 1901 | Seattle, Washington, US | 74,000 |
| Kohl's | 1962 | Menomonee Falls, Wisconsin U.S. | 85,000 |
| Target | 1902 | Minneapolis, Minnesota, United States | 360,000 |
| Amazon | 1994 | Seattle, US | 840,000 |
| Dillards | 1938 | Little Rock, Arkansas, U.S. | 39,000 |
Macy's Competitor Crossword
Content from this and other articles on this website can be used as a crossword clue