Top 10 Dunkin Donuts Competitors In 2021
Dunkin Donuts is one of the leading coffee and baked goods chains in the world. It serves over 3 million customers every day. Specializing in donuts, the chain offers more than 50 varieties of donuts. Its menu also consists of premium beverages and other baked goods such as breakfast sandwiches and bagels. Dunkin Donuts was founded by Bill Rosenburg in 1950 in Quincy, Massachusetts. It opened its first franchise in 1955. Today, Dunkin Donuts operates 11,300 locations in 36 countries around the world. It is a subsidiary company of Dunkin' Brands. Its revenue turnover for 2019 was $1.37 billion. The company has 1,114 employees.
| | |
| --- | --- |
| NAME | Dunkin' Brands Group, Inc. |
| FOUNDED | 1950 |
| HEADQUARTERS | Canton, Massachusetts |
| SIC CODE | 5810 |
| STATUS | Public |
| INDUSTRY SECTOR | Fast Food Restaurants |
| EMPLOYEES | 1,114 |
| TRADING SYMBOL | NASDAQ: DNKN |
Dunkin Donuts competitors include: Starbucks, Krispy Kreme, McDonald's, Subway, Yum! Brands, Dutch Bros. Coffee, Restaurant Brands International, Chipotle, Wendy's, and Luckin Coffee.
How Dunkin Brands Makes Money
Dunkin Brands is one of the top coffee and baked goods chains in the world with operations in around 36 countries around the world. It operates 11,300 quick-serve restaurants in those countries. It made $1.37 billion in revenues in the last financial year. The company is entirely franchised and earns 100% of its revenues from licensing its brands to franchisees. Dunkin Brands does not have ownership of any of the 11,300 locations globally. Instead, the company focuses on menu innovation, marketing campaigns, and offering coaching and support to franchisees besides other initiatives that drive the overall success of the brand.
Franchisees also pay initial investment fees to the company. This includes the initial franchise application fees, deposit, and building costs besides a number of license and permit fees.
The company has two brands under it- Dunkin Donuts and Baskin-Robbins. Dunkin Donuts offers breakfast sandwich servings, donuts, bagels, and hot and cold beverages. Baskin-Robins, on the other hand, primarily deals with hard-serve ice cream servings. Its menu contains a number of ice cream treats including cones, frozen beverages, sundaes, and cakes.
Starbucks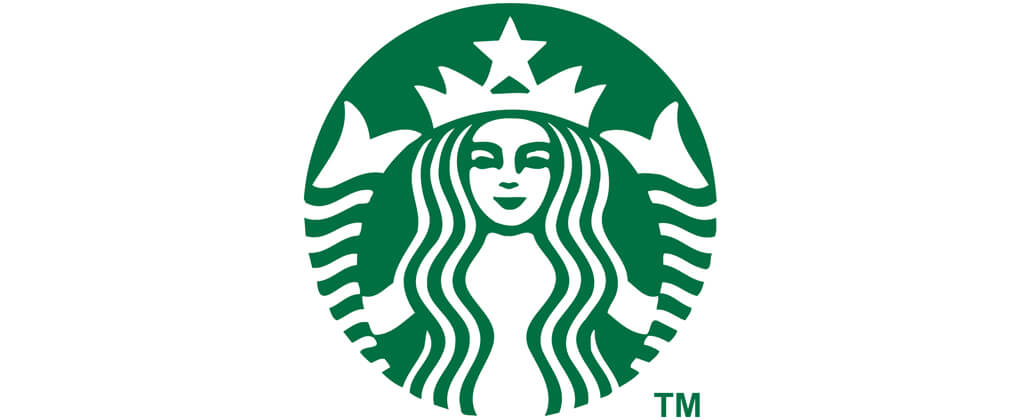 Headquartered in Seattle, Washington, Starbucks operates about 30,000 locations in over 77 countries around the world. It is the world's biggest coffeehouse. The quick-serve restaurant's menu consists of hot and cold beverages such as whole-bean coffee, micro-ground instant coffee, juices, and both full and loose-leaf tea. There are also snacks and pastries on offer. The majority of Starbucks restaurants serve pre-packaged food items. Starbucks was founded by Jerry Baldwin, Zev Siegl, and Gordon Bowker in 1971. It originally sold fresh-roasted whole bean coffees. Starbucks' revenue for 2019 was $26.5 billion. It had 346,000 employees.
Starbucks has always been innovative with its products and has therefore been able to quickly adapt to ever-changing consumer needs and preferences. It also has a larger global footprint, operating more than 30,000 locations compared to Dunkin Donuts' 11,300. Besides that, Starbucks has built itself as a premium brand, has a more extensive menu, and offers product customization. Even though Dunkin Donuts has more competitive pricing, it would still be difficult to compete against that.
Krispy Kreme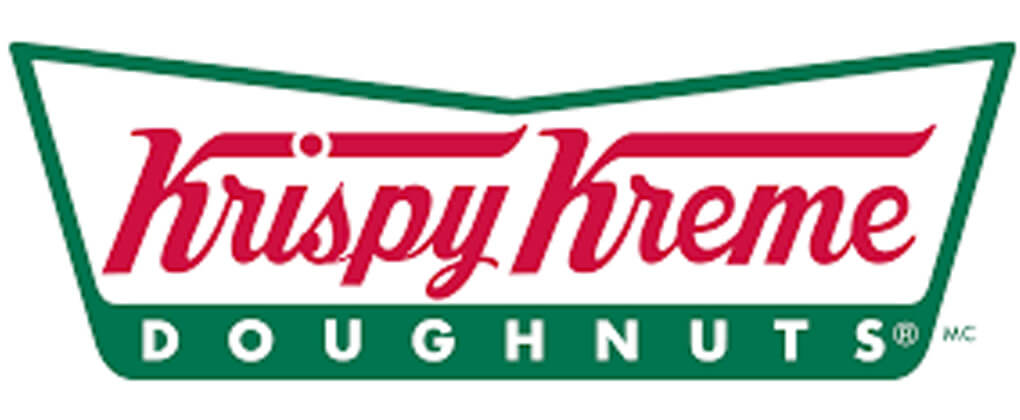 Vernon Rudolph established Krispy Kreme in 1937 in Winston-Salem, North Carolina. He sold donuts and other yeast-raised products to local grocery stores. The business expanded and became a subsidiary company of Beatrice Foods that was based in Chicago, Illinois, in 1976. In 1982, a group of franchisees bought the company back from Beatrice Foods before German Investment firm JAB Beech took over the Krispy Kreme in 2016. Today, Krispy Kreme operates about 1,005 locations in a number of countries around the world. The menu consists of baked goods and both hot and cold beverages. Its revenue for 2019 was $887 million. The company employs 5,200 people.
Who wins the "donut wars" between Krispy Kreme and Dunkin Donuts? Going by the revenues, Dunkin Donuts has a slight lead over Krispy Kreme. While Dunkin Donuts has diversified its menu to include breakfast sandwiches, coffee drinks, and ice creams (under the Baskin-Robins brand), Krispy Kremes has stuck to the course and still offers baked goods and something to wash it down with.
McDonald's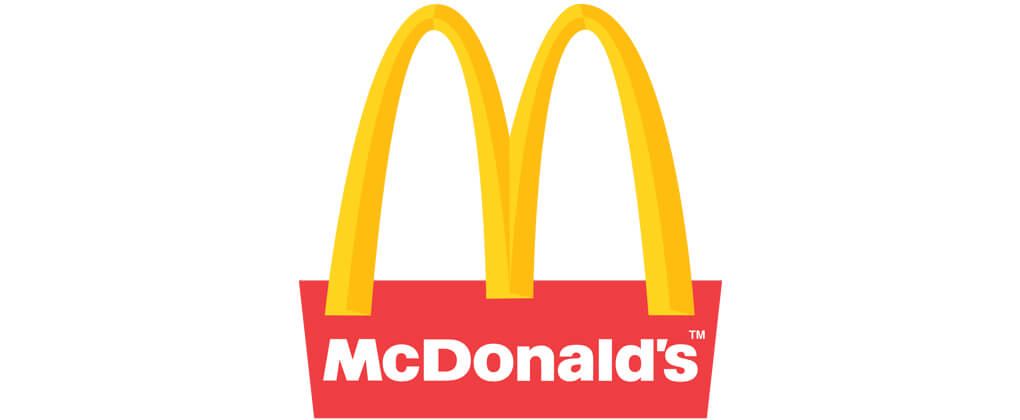 Even though the McDonald brothers Mac and Dick established the business earlier, Ray Kroc is credited with founding the McDonald's System Inc. in 1955. It was later renamed McDonald's Corporation. In order to focus on quality and fast service delivery, the establishment offered a limited menu that consisted of burgers, fries, and beverages. The company grew and it now operates over 38,000 franchise locations in more than 100 countries around the world. Headquartered in Chicago, Illinois, McDonald's made $21.08 billion in revenues and had 205,000 employees worldwide in 2019.
In terms of location count and revenues, Dunkin Donuts walks in McDonald's shadow. But just like McDonald's, Dunkin Donuts has prime locations that include city landmarks, airports, and train stations. In some locations, it is side by side with McDonald's. All that Dunkin Donuts needs to do to be more competitive with McDonald's is adopting a strategy that would enable it to exploit its location advantage. It already has one thing that McDonald's doesn't have- the ability to adapt its menu to emerging customer trends.
Subway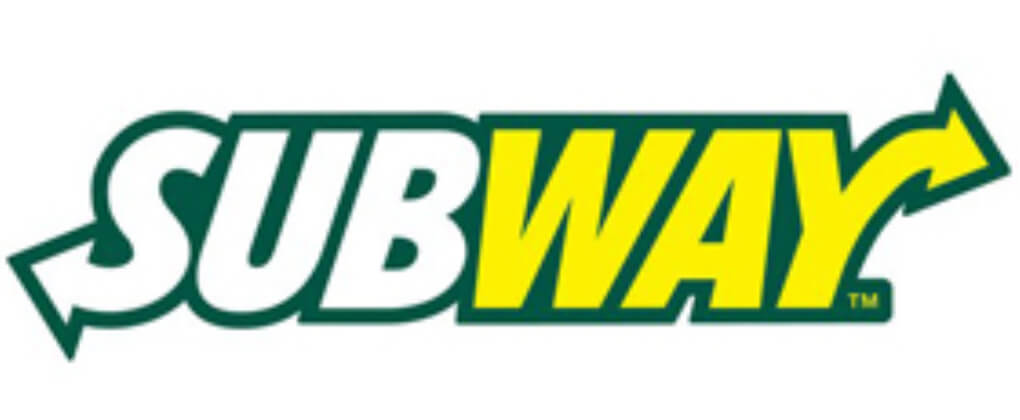 Fred DeLuca and Peter Buck founded Subway in 1965 under the name Pete's Super Submarines. It rebranded to Subway in 1968. A decade later, it opened its first franchise in the West Coast in Fresno, California before embarking on an international expansion drive with locations in Bahrain and Brighton, United Kingdom. Today, it has operations in 41,512 locations in more than 100 countries. It is the largest single-brand restaurant chain in the world. Subway primarily serves submarine sandwiches and salads. In 2019, the company made $10.2 billion in revenues and had 30,000 employees.
Since 2015, Subway has been on a downward trend. Its revenues have been plunging and it has closed down a number of stores. This is the best opportunity for Dunkin Donuts to close the gap between itself and Subway.
Yum! Brands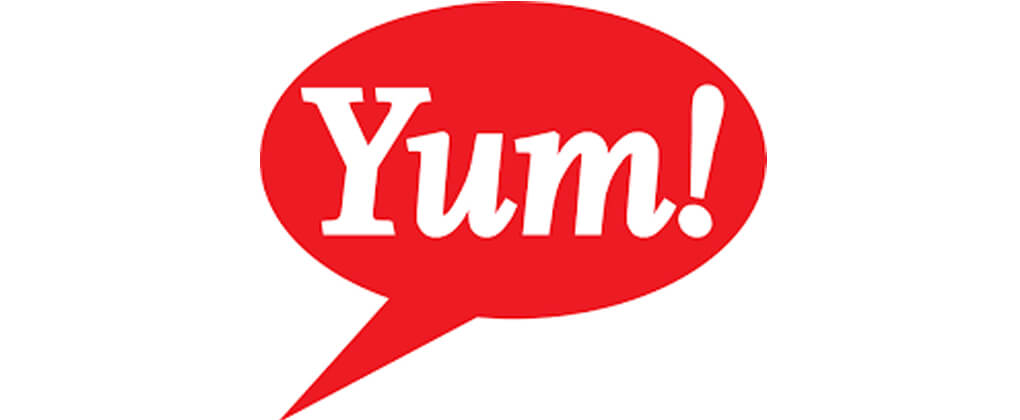 Yum! Brands owns four quick-serve brands, namely KFC, Pizza Hut, Taco Bell, and The Habit Burger Grill. The company was founded in 1997 under the name Tricon Global Restaurants after a PepsiCo spin-off. With a presence in over 150 countries, Yum! Brands operates more than 50,000 quick-serve restaurants around the world. Its menu primarily consists of fried chicken, pizza, sandwiches, chargrilled burgers, and Mexican-style foods. As of 2019, Yum! Brands had 34,000 employees and a revenue turnover of $5.59 billion.
Yum! Brands has a higher number of stores than Dunkin Donuts. But in terms of revenue, Dunkin Donuts is not that far much behind. With a proper growth strategy, it can catch up with Yum! Brands. If Yum! Brands doesn't buy it off. There have been talks of Yum! Brands adding Dunkin Donuts to its portfolio even though the Yum! Brands president has been insistent that the company's focus is international growth and not acquisitions.
Dutch Bros. Coffee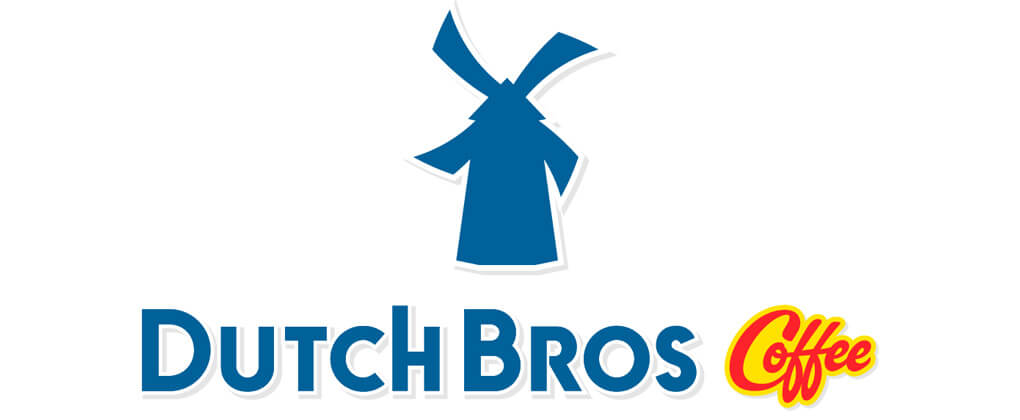 Dutch brothers Travis and Dane Boersma established the Dutch Bros Coffee in 1992 after quitting the family dairy business. After experimenting with 100 pounds of coffee beans, they sold the coffee from pushcarts around the town. Today, the coffee chain operates more than 300 coffee stands, mostly drive-thru, in seven states in the Western US. besides serving a variety of coffees, Dutch Bros Coffee also has tea, smoothies, hot cocoa, lemonade, soda, and energy drinks on its menu. The company had 12,000 employees and a revenue turnover of $494 million in 2019.
The two brands meet in a West Coast vs. East Coast coffee battle. While Dunkin Donuts comes out on top, it not only has operations in the United States but also the international markets. Dunkin Donuts also has more diversified menu offerings while the Dutch Bros Coffee restricts itself to beverages.
Restaurant Brands International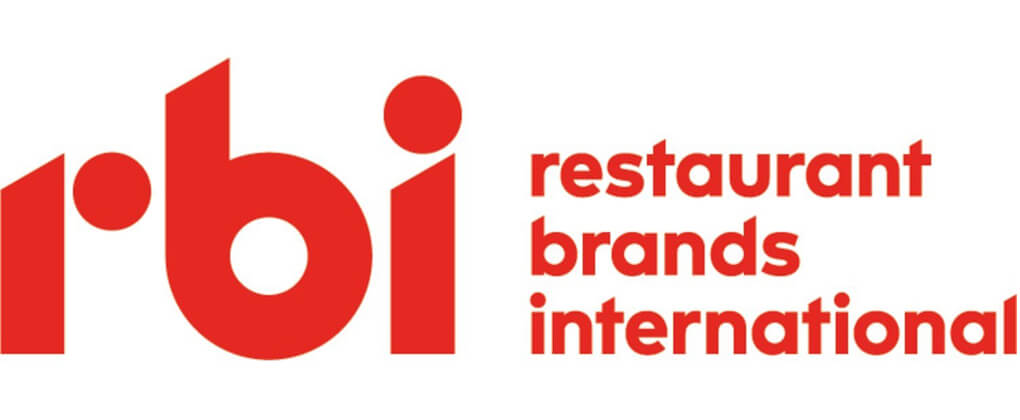 Restaurant Brands International is among the largest quick-serve restaurant companies globally. Headquartered in Toronto, Canada, the company operates around 27,000 quick-serve restaurants in more than 100 countries around the world. It has three prominent brands to its name- Tim Hortons, Burger King, and Popeyes. The company was established in 2014 after Burger King (United States) mered with Canadian restaurant chain Tim Hortons. As of 2019, Restaurant Brands International had 6,000 employees and a revenue turnover of $5.6 billion.
Restaurant Brands International was established to help both Burger King and Tim Hortons expand their market reach beyond their respective countries and improve their revenues. So far so good. While Dunkin Donuts would have been able to take on each of the brands on their own, their combined force is far much ahead of Dunkin Donuts.
Chipotle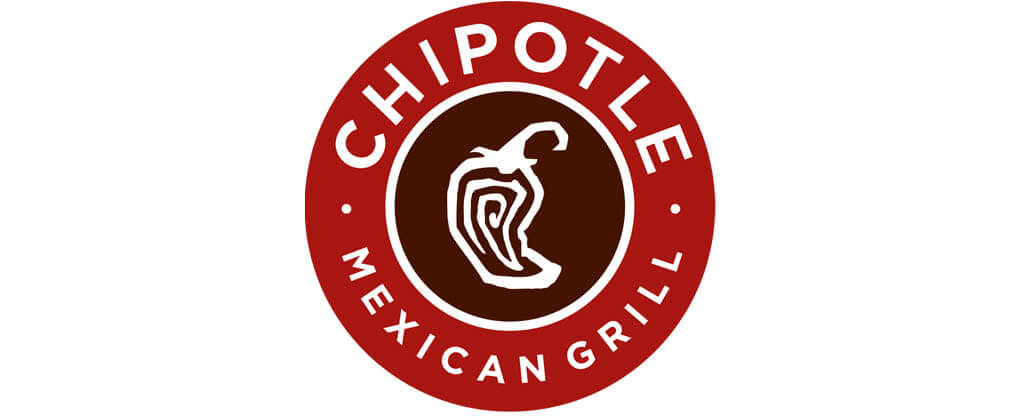 Chipotle Mexican Grill, commonly referred to as Chipotle, is among the largest fast-casual dining establishments. It specializes in Tacos and Mission-style burritos. Based in Newport Beach, California, the American fast-casual chain restaurant also has a presence in the UK, Germany, France, and Canada where it operates 2,622 locations. Chipotle made $5.6 billion in revenues and had 83,000 employees in 2019. The company was founded by Steve Ells in 1993 in Colorado. At inception, it operated only 16 stores.
Compared to Dunkin Donuts, Chipotle operates a limited number of locations in just five countries in North America and Europe. But it still outclassed Dunkin Donuts in terms of revenues. Maybe it should learn a thing or two from Chipotle's business model. While offering quick-serve menus just like others in the industry, Chipotle has set itself apart by incorporating the elements of fine dining into its services.
Wendy's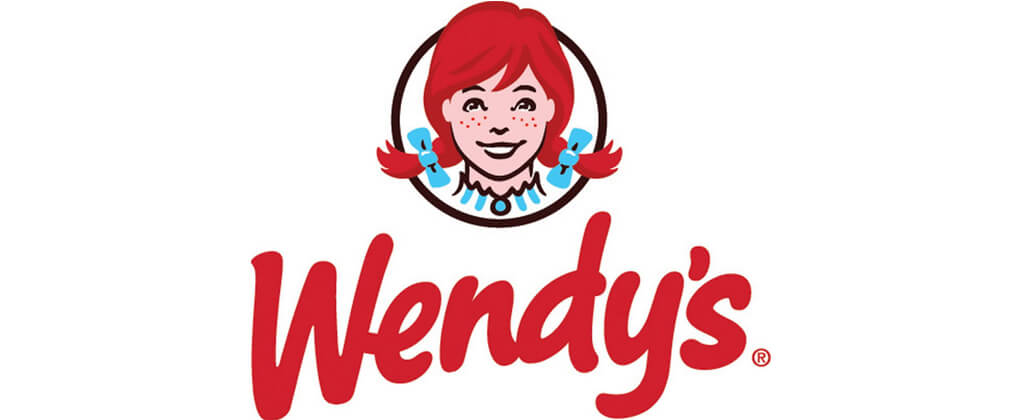 Wendy's was founded in Columbus, Ohio, in 1969 by Dave Thomas. The company later moved its headquarters from Columbus to Dublin. It became famous for its square fresh beef patties and Frosty desserts. It has however since diversified its menu to include chicken sandwiches, hamburgers, French fries, and beverages. Wendy's has grown into the world's third-largest hamburger fast-food restaurant and operates 6,711 locations around the world. 92% of the stores are found in North America. It owns 353 of the locations with the rest being franchises. As of 2019, the company had 13,300 employees and a revenue turnover of $1.7 billion.
After about half a decade of declining revenues, Wendy's revamped its menu to include new organic foods and vegetables. The move paid off and brought along a growing health-conscious customer base. The brand also changed its marketing strategy to focus on the huge young online community. Its fortunes have changed for the better since then and it slightly beat Dunkin Donuts.
Luckin Coffee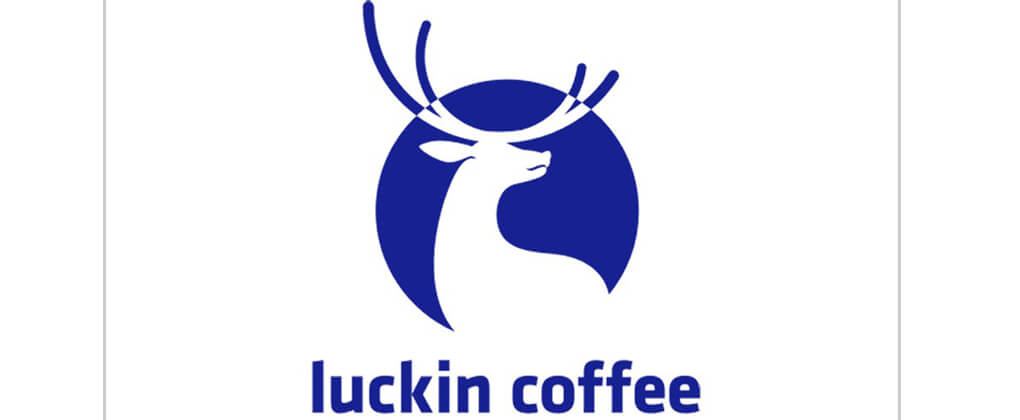 Luckin Coffee is China's largest coffee chain brand in terms of the number of locations. It operates 4,507 locations and primarily serves coffee beverages and tea. Headquartered in Xiamen, China, the company was established in 2017. It expanded to 1,300 locations within its first year of founding. As of 2019, it posted $732 million in revenues and had 21,907 employees.
Luckin Coffee has been rocked with scandals of inflating its 2019 revenues by at least 69%. That is definitely not the best way to announce your arrival in the market. If it is to take on the more established brands such as Dunkin Donuts, it might want to have a cleaner reputation and brand identity.
Conclusion
The top 10 Dunkin Brands competitors include: Starbucks, Krispy Kreme, McDonald's, Subway, Yum! Brands, Dutch Bros. Coffee, Restaurant Brands International, Chipotle, Wendy's, and Luckin Coffee. Their total revenue for 2019 was $78.383 billion. Their total number of employees was 756,407. Starbucks is Dunkin Donuts' biggest competitor.
Competitors Stats
| | | | |
| --- | --- | --- | --- |
| NAME | FOUNDED | HEADQUARTERS | EMPLOYEES |
| Starbucks | 1971 | Seattle, Washington | 346,000 |
| Krispy Kreme | 1937 | Winston-Salem, North Carolina | 5,200 |
| McDonald's | 1955 | Chicago, Illinois | 205,000 |
| Subway | 1965 | Milford, Connecticut | 30,000 |
| Yum! Brands | 1997 | Louisville, Kentucky | 34,000 |
| Dutch Bros. Coffee | 1992 | Grants Pass, Oregon | 12,000 |
| Restaurant Brands International | 2014 | Toronto, Canada | 6,000 |
| Chipotle | 1993 | Newport Beach, California | 83,000 |
| Wendy's | 1969 | Dublin, Ohio | 13,300 |
| Luckin Coffee | 2017 | Xiamen, China | 21,907 |