Domino's Similar Companies, Competitors and Alternatives In 2022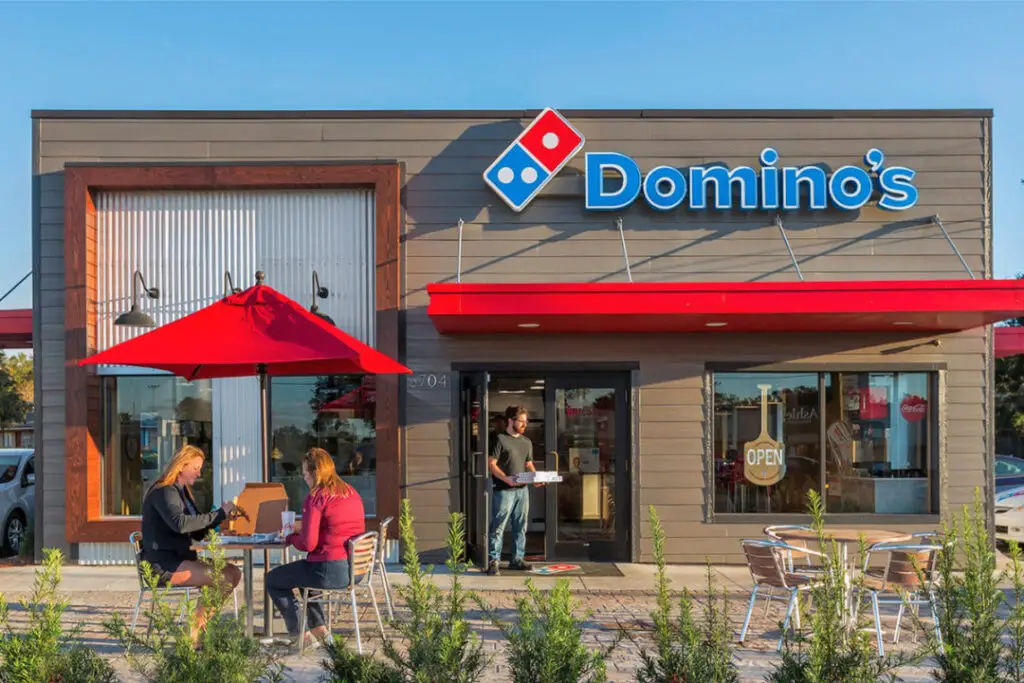 Domino's is one of the big three giants in the pizza restaurant industry. It is a multinational chain established way back in 1960. It has become so popular over the past few decades that Domino's has become a household name for pizza lovers all across the globe. Did you know that the company was the first to begin a pizza delivery promise of 30 minutes or less? Today, many other restaurants have opted for this marketing strategy, but Domino's famously pioneered it.
Now for a few good facts about the company, which can also be found in the other competitor's lists. The first Domino's store was launched in Ypsilanti, MI, 62 years ago. It struggled in the early years, which was why one of the founders bought out his share. However, about five years later, its profits beheld a steady rise, and it had over 200 stores by 1978. Its first international outlet was in Canada, after which the company never looked back and kept expanding in other parts of the world.
| | |
| --- | --- |
| Name | Domino's |
| Founded | 1960 |
| Headquarters | Ypsilanti, MI, US |
| SIC Code | 5812 |
| Status | Public, Independent Company |
| Industry Sector | Restaurants / Food Delivery |
| Employees | 290,000 |
| Trading Symbol | NYSE: DPZ |
How Domino's makes Money
Domino's generates its $4.1 billion revenue basically from three avenues – serving food, delivering food, and franchising locations. It is known for preparing delectable pizzas in the shortest possible time. Its marketing strategy usually focuses on the delivery time of the orders. The company was once so sure of its delivery services that it offered free pizzas for deliveries that exceeded the 30-minute mark.
The company's recently expanded menu includes, but isn't limited to, a greater variety of pies, sides like Classic Hot Buffalo and chicken wings, burgers like Habanero sandwich, kinds of pasta like Italian Sausage Marinara, and salads and desserts like the chocolate lava cake.
Restaurants / Food Delivery
Domino's is among the most reputable companies in the restaurant industry. And it is not without good reason that it has earned the elite status. Here's an interesting example. When Domino's website was first launched for delivery, it encountered a major glitch where the customers weren't charged after completing the order. And here's the best part. After fixing the glitch, Domino's didn't ask for the money due. They let thousands of people get away with free pizzas!
Companies Similar to Domino's
A leading company like Domino's is bound to have a ton of competitors. After all, it has over 17,000 locations and counting worldwide, and it has remained one of the largest pizza providers for quite a few years now. But you have a number of reasons to make a switch, and the top 5 are mentioned below.
Competitors to Domino's
The biggest rivals to Domino's are Pizza Hut, Papa John's, Little Caesars, McDonald's, and KFC. The final two don't really serve pizzas, but they fall in the same restaurant category as Domino's. Let's discuss Domino's similar companies in more detail.
Pizza Hut
Pizza Hut sits right at the top in the pizzeria department. Domino's comes a close second, but it has been fighting this battle for many years now without getting a satisfactory result. Apart from preparing a different but equally delicious recipe for pizza, Pizza Hut also has the advantage of being established two years before Domino's. In fact, it is widely recognized as the first chain of pizza restaurants around the world.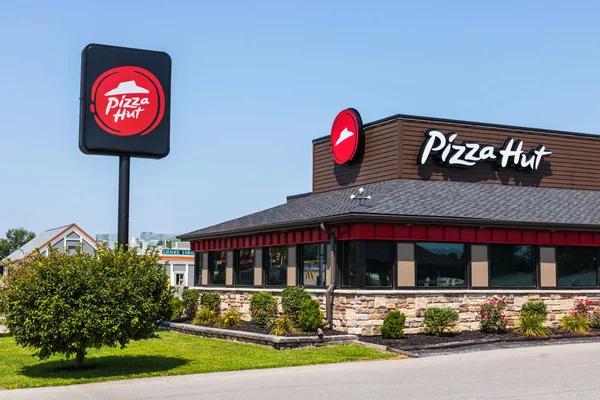 Restaurants
Back in 1958, Pizza Hut was the only one of its kind in the restaurant industry. It started franchising just a year later, and the typical "hut" style of its outlet came into being in 1963. The company presently has over 18,700 restaurants across the planet, most of which are located in the US. Pizza Hut is owned and operated by Yum! Brands, one of the largest conglomerates in the restaurant industry. Its sister companies include the likes of Taco Bell and KFC.
| | | | |
| --- | --- | --- | --- |
| Annual Revenue | Funding | Headquarters | Employees |
| $12.95B | $150M | Plano, TX | 350,000 |
Papa John's
The legacy of Papa John's is slightly more limited than that of Domino's since it was founded relatively recently in 1984, but the taste and the service are equally exquisite. It is not without good reason that Papa John's is the fourth-largest pizza chain in the US, and it climbs up the ranks on an international level. This publicly-traded company has more than 5400 outlets worldwide and generates revenue of $1.81 billion.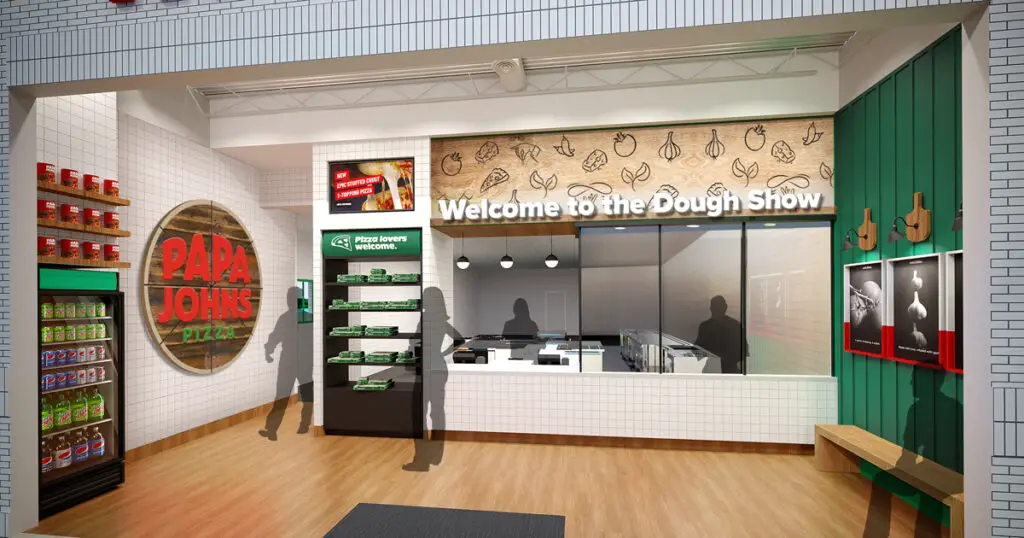 Restaurants
Papa John's has been dealing in pizzas since its inception. The founder, John Schnatter, kicked off the company from his father's tavern to grow it into the billion-dollar franchise that it is today. It has also expanded its menu to include other fast food items like breadsticks, chicken poppers, and desserts. Headquartered in Cumberland, GA, Papa John's is presently run by Robert M. Lynch as its chairman and CEO, and it amasses an operating income of around $90 million.
| | | | |
| --- | --- | --- | --- |
| Annual Revenue | Funding | Headquarters | Employees |
| $1.8B | $310.6M | Cumberland, GA | 16,700 |
Little Caesars
Little Caesar Enterprises Inc. is a Michigan-based multinational pizzeria that comes right after Pizza Hut and Domino's in rankings if you went solely by the total sales. However, these stats are only focused on the US market. In the international scheme of things, Little Caesars falls below Papa John's in the fourth position. The company was founded in Garden City, MI, in 1969 by the husband-wife duo, Mike and Marian Ilitch.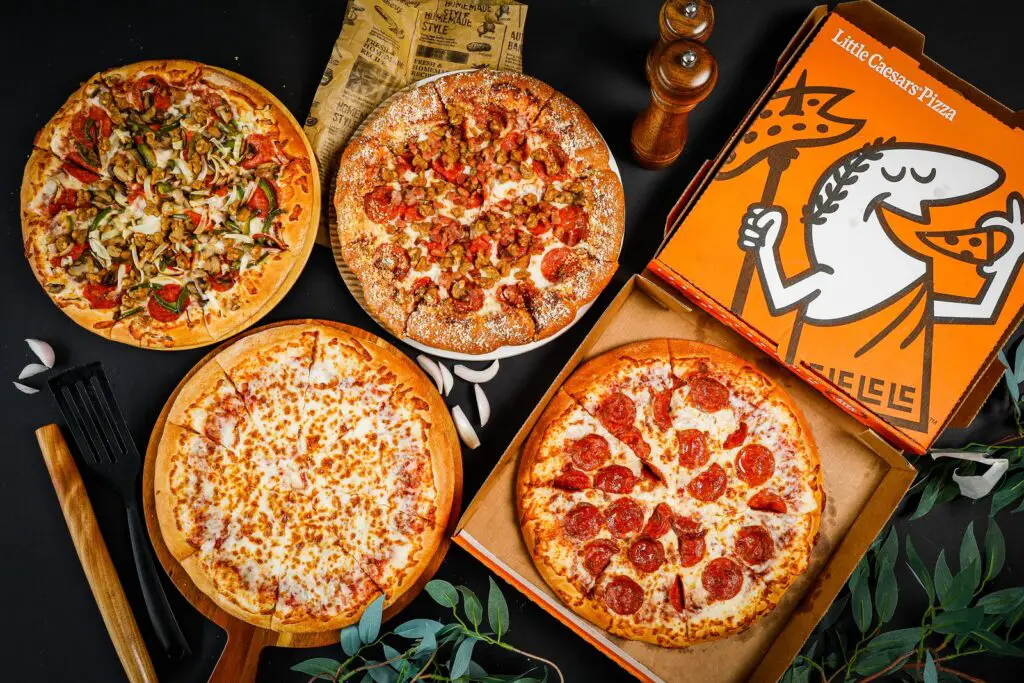 Restaurants
Little Caesars is to the restaurant industry what Trifecta is to the meal kit sector – it ranks somewhere in the middle in terms of popularity. Though you can find Little Caesars in several parts of the planet, right from Mexico and Spain to Bahrain and Singapore, it only has about 5400 outlets worldwide. This privately funded company is still owned by the founding family in the form of Ilitch Holdings, but it is run by David Scrivano as its president and CEO.
| | | | |
| --- | --- | --- | --- |
| Annual Revenue | Funding | Headquarters | Employees |
| $3.8B | Undisclosed | Detroit, MI | 18,500 |
McDonald's
McDonald's primarily competes against Domino's in the fast-food franchise sector. Did you know that when you look at things from an international angle, people often club McDonald's with Domino's? These two restaurant chains tend to go hand in hand, probably because they were launched together in many parts of the globe. Find out for yourself the next time that you travel overseas. Wherever there is a Domino's, there's bound to be a McDonald's nearby.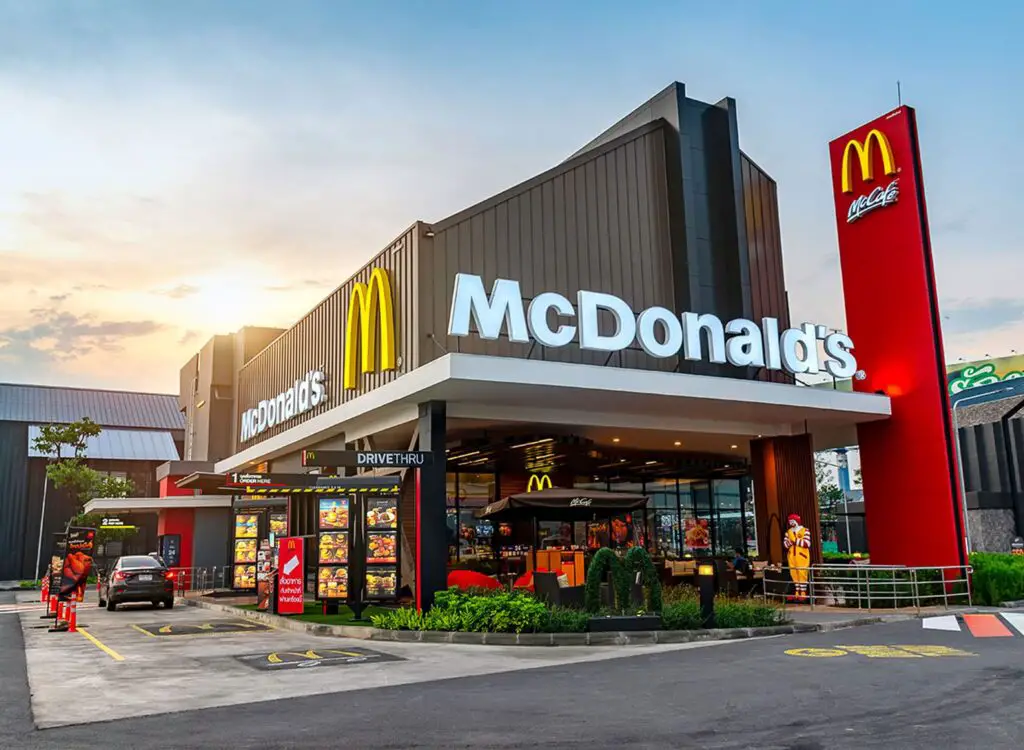 Restaurants
Officially called the McDonald's Corporation, the company owns and operates a chain of fast-food restaurants all around the planet. Unlike Domino's which has changed its logo several times in the past, McDonald's has retained the same Golden Arches since it was first introduced in 1953. The company has nearly 40,000 locations on almost every continent, except Antarctica of course! It pockets an income of around $9 billion, and its expanded menu includes a variety of sandwiches, sides, and desserts.
| | | | |
| --- | --- | --- | --- |
| Annual Revenue | Funding | Headquarters | Employees |
| $21B | Undisclosed | Chicago, IL | 200,000 |
KFC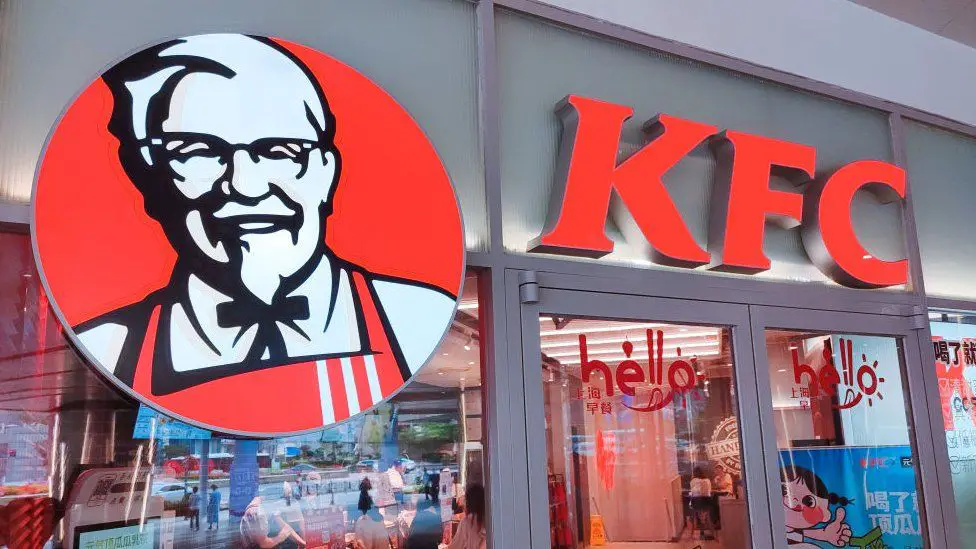 Another impressive Yum! Brand's subsidiary deserves its name on this list. Kentucky Fried Chicken (KFC) is another name that pops into your head whenever someone talks about Domino's or McDonald's. And as they say, if you want to taste authentic Kentucky chicken, then either visit the place or go to your nearest KFC outlet! Its focus is mainly on fried chicken items like the drums and hot tenders, but you can also find special pizza preparations like the Chizza and the Pizza Double.
Restaurants
KFC has been a prominent part of the restaurant industry since its inception in 1952 (we are not talking about the Sanders Court & Cafe which was equally good too). Did you know that it was one of the first fast-food chains in the US to have an international presence? Post the mid-1960s, KFC beheld rapid growth in the restaurant sector as it started opening several outlets every year. Till the 1990s, their menu carried a very limited number of items, but today, you can find a much greater variety. And their lip-smacking recipe remains a heavily guarded trade secret to this day!
| | | | |
| --- | --- | --- | --- |
| Annual Revenue | Funding | Headquarters | Employees |
| $28B | $1.8M | Louisville, KY and Dallas, TX | 800,000 |
Conclusion:
Domino's biggest competitor is Pizza Hut. Only two other companies come close to these two giants in the pizzeria sector, namely Papa John's and Little Caesars. And the situation here isn't like the competitors of Home Depot, where the company is far too ahead of the others. These four pizza restaurant chains have the definite potential to overtake each other at any moment. However, as it currently stands, Pizza Hut is at the top of the heap, closely followed by Domino's.