Top 10 Docusign Competitors In 2022
DocuSign is an e-signature company that allows organizations to manage electronic agreements. It gives organizations a platform on which they can prepare, sign, act on, and manage agreements electronically. The signatures are compliant with the US E-Sign Act and the EU eIDAS regulation. The company was founded in 2003 by Eric Ranft, Court Lorenzini, and Tom Gonser. DocuSign has a presence in over 180 countries and has more than 500,000 users on paid subscriptions. The company reported a revenue turnover of $974 million for 2019. It has 3,909 employees. DocuSign is headquartered in San Francisco, California.
| | |
| --- | --- |
| NAME | Docusign, Inc. |
| FOUNDED | 2003 |
| HEADQUARTERS | San Francisco, California |
| SIC CODE | 7372 |
| STATUS | Public |
| INDUSTRY SECTOR | Application Software |
| EMPLOYEES  | 3,909 |
| TRADING SYMBOL | NASDAQ: DOCU |
DocuSign similar companies:
PandaDoc, Adobe Sign, eversign, SignRequest, Nitro, OneSpan, Citrix Systems, SignNow, HelloSign, AssureSign, SignEasy, and Signority.
How DocuSign Makes Money
DocuSign is the leading e-signature service provider in the world. It has greatly reduced the need for organizations to rely on paper documents. The company also facilitates the secure exchange of authorized documents and electronic contracts. But how does DocuSign make its money?
e-Signature Solutions
The company's primary business is e-signature services. These allow users to act on documents electronically without having to print out papers. DocuSign has four different payment plans for its e-signature services. The basic package, the Personal plan, starts at $10 per month. The others are Standard ($25 per month), Business Pro ($40 per month), and Advanced Solutions (pricing depends on business needs).
DocuSign also provides industry-specific e-signature services for the real estate industry and API developers.  
Other Services
The company also provides other services and solutions to its users. These include DocuSign Payments, Digital Transaction Management, and mobile apps targeted at salespeople. 
For DocuSign Payments, the e-signature platform is integrated with payment options such as credit cards and online payment platforms like PayPal to allow users to combine signatures and payments in a single step. DocuSign charges commissions of up to 3% for each transaction. This is only available for Business Pro and Advanced Solutions. It is also restricted to a number of markets.
Digital Transaction Management offers seamless integrations and compatibility with various services such as Apple, SAP, Oracle, Google, Salesforce, and Microsoft.
Lastly, the mobile app enables salespeople to put their proposals to clients and receive signed contracts on their mobile devices. Programmers and developers can also easily use the DocuSign mobile SDK to integrate the company's products into their own apps. 
 PandaDoc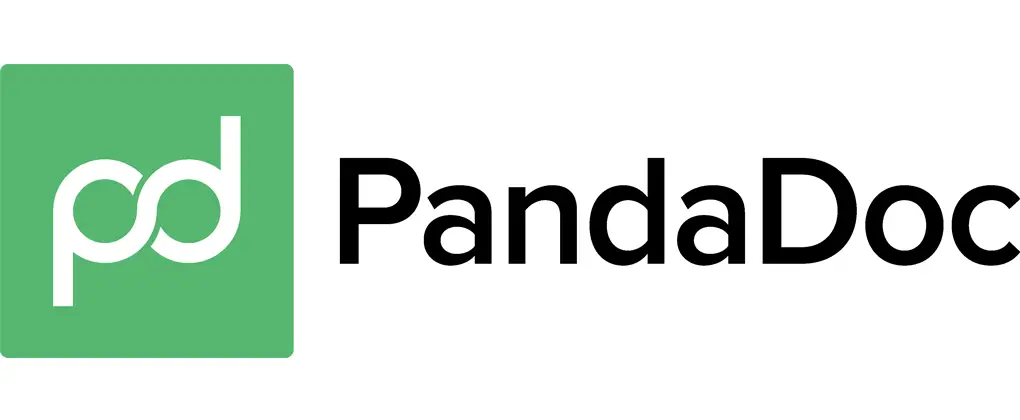 PandaDoc was founded in 2013 by Mikita Mikado. It is headquartered in San Francisco, California. The company provides e-signature, proposal, contract, quote, payment, and API services. It enables merchants to create personalized documents and carry out transactions with clients. PandaDoc is among the top-rated proposal and contract software in the world. As of 2019, the company had 220 employees and a revenue turnover of $18.5 million.
DocuSign is an e-signature software primarily intended to help users sign, send, and manage documents. On the other hand, PandaDoc is a management software with more advanced features such as document creation. It is more of a sales support tool. But it also has e-signature technology. PandaDoc has a freemium business model while DocuSign does not offer any free version of its products. In the e-signature industry, DocuSign is the leading service provider with 68.25% of the market share. PandaDoc ranks 7th with 2.21%.
Adobe Sign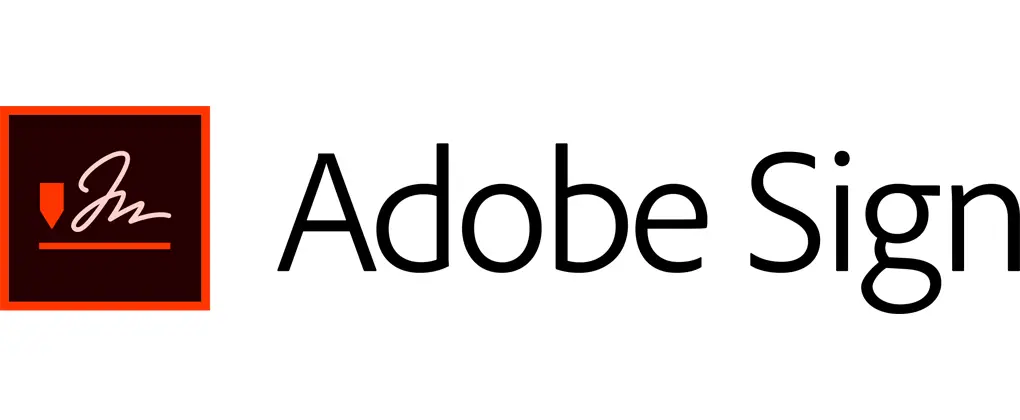 Adobe Sign is an e-signature solution owned by Adobe to help users manage sales contracts, legal documents, credit applications, and employee onboarding forms. It allows users to electronically sign documents and share documents and forms. The platform is part of the Adobe Document Cloud Suite. Adobe Sign was founded in 2006 under the name EchoSign before it was acquired by Adobe Systems in 2011 and rebranded to the current name. In 2019, the Adobe Document Cloud Suite made $339 million in revenues. Adobe has 22,635 employees. The company is headquartered in San Jose, California.
Adobe Sign is the 4th largest electronic signature solution with 5.3% of the market share. While both Adobe Sign and DocuSign are e-signature solutions suited to all types of businesses, Adobe Sign is preferred by large organizations that also use other Adobe products. DocuSign leans towards small and medium enterprises. The major difference between the two is that DocuSign allows third-party integrations while Adobe Sign integrates with the other Adobe Document Cloud Suite products to allow for end-to-end document management. Other products in the suite beside e-signature include Adobe Acrobat, Acrobat PDF Pack, Acrobat PDF Export, and mobile apps.
Nitro
Nitro was founded in 2005 in Melbourne, Australia. It moved its headquarters to San Francisco, California in 2009. The company develops and sells software that allows users to create, edit, and sign PDF and digital documents electronically under the Nitro Productivity Suite. The suite includes Nitro Sign which provides users with e-signature solutions. It has over 2 million active users. The company reported $35.7 million in revenue for 2019 and had 132 employees.
Nitro only has 0.72% market share of the electronic signature industry. It is increasingly becoming popular as Nitro Sign offers an easy fast, and secure way to sign digital documents. The major difference between Nitro Sign and DocuSign is their subscription plans and pricing. DocuSign offers monthly subscription packages. On the other hand, Nitro subscription plans are priced based on the number of users with the Basic plan starting at $128 per user. The pricing of the other two packages (Team and Enterprise) depends on business needs of the user.
OneSpan
OneSpan was founded in 1991 as VASCO Data Security International by T. Kendall Hunt. The company was renamed OneSpan in 2018. It provides enterprise-grade e-signature solutions through its OneSpan Sign package. It mainly targets the government, healthcare, and financial service industries. The company's primary focus is on cybersecurity and it provides users with an innovative, security-conscious platform for electronically signing documents. It has over 10,000 customers, most of which are financial institutions. As of 2019, OneSpan had 744 employees and $255 million in revenue.
OneSpan made almost four times less what DocuSign earned as revenue in 2019. But OneSpan offers unmatched e-signature flexibility that works seamlessly on all kinds of devices, accurate audit trails, and military-grade security. It adds a tamper seal and a digital signature after users sign a document. The company, however, only offers monthly subscription plans with no option of an annual payment.
Citrix Systems
Citrix was founded in 1989 by Ed Iacobucci. It is a software company headquartered in Fort Lauderdale, Florida, that has a specialty in desktop virtualization, server, application, cloud computing, and SaaS technologies. The company offers e-signature solutions through its Citrix RightSignature package. Users can choose between the Standard plan which costs $15 per month or the Advanced plan which starts at $75 per month. The company has over 400,000 customers who rely on its solutions. As of 2019, it had 8,400 employees and a revenue turnover of $3.01 billion. 
Citrix's subscription services brought in $650,810 of the $3.01 billion. This is not far off from what DocuSign made in 2019. But compared to DocuSign, Citrix's e-signature solutions are limited to only two packages. The first package can only accommodate one user while the Advanced package accommodates up to three users.  
SignNow
SignNow is an electronic signature company that helps businesses to sign and fill up paper forms fast and efficiently. The platform works across all types of devices and is integrated with the complete suite of Google tools, a number of productivity apps, online services, and management apps for mobile devices. Over 20 million users rely on SignNow's electronic signature solutions. Chris Hawkins and Andrew Ellis founded the company in 2011. It is headquartered in Newport Beach, California. In 2019, SignNow reported a revenue turnover of $4 million. The company has 700 employees.
SignNow is way behind DocuSign in terms of revenue. But it offers the best value for money with users getting unlimited templates and document signing for only $5 month. The Enterprise package also allows users to customize the service to their preference. DocuSign, on the other hand, is best suited for specialized industries such as real estate. Its cheapest package starts at $10 per month.
HelloSign
HelloSign is a cloud-based digital workflow platform that provides electronic fax and signature solutions. Its primary targets are the insurance and real estate industries. The company provides full-integrated, legally binding e-signatures, easy mobile faxing, and intelligent mobile form services. It was founded in 2012 by Joseph Walla and Neal O'Mara. It is headquartered in San Francisco, California. Dropbox acquired the company in 2019. Over 80,000 users rely on HelloSign e-signature services. As of 2019, it had 155 employees and a revenue turnover of $100 million.
While HelloSign does not have advanced features as DocuSign, it is much simpler for users to set up and use. It has a drag-and-drop interface that allows users to easily upload documents and affix electronic signatures. HelloSign is pretty straightforward. But in terms of revenue, it is still way behind Docusign. It only has 3.04% market share of the e-signature industry.
AssureSign
AssureSign was founded in 2000 as a voice-based third-party verification service provider under the name 3PV. It later expanded its portfolio to electronic signature solutions and rebranded to its current name in 2007. AssureSign's electronic signature software can be used either as a SaaS product or on-premise deployment. According to the company, more than 400 million e-signature transactions have been completed on the platform. AssureSign made $8 million in revenue in 2019. The company has 55 employees. It is headquartered in Altamonte Springs, Florida.
AssureSign had a three-year headstart ahead of DocuSign even though it specialized in e-signature solutions in 2017. But its revenue is still a fraction that of DocuSign. One of the reasons for this is that DocuSign offers unmatched functionality and quality in the industry.
SignEasy
SignEasy is an e-signature platform that simplifies digital signatures for businesses and organizations. It allows users to digitally sign documents on any device. SignEasy is ESIGN Act compliant and is also in line with the European Union regulations on electronic signatures. The company was founded by Sunil Patro in 2010. It has its headquarters in San Francisco, California. As of 2019, its revenue turnover was $15 million. SignEasy has 82 employees.
SignEasy makes electronic signatures easy and non-tedious for organizations and businesses. While it it is one of the e-signature platforms looking to take the crown away from DocuSign by making the e-signature process even simpler, it is yet to measure up in terms of revenue.
Signority
Headquartered in Ottawa, Canada, Signority is a cloud-based e-signature service provider that offers a SaaS platform for organizations to streamline and manage their contract workflow and execution. It allows users to access, verify, sign, and certify contracts and documents from any device. The company was founded in 2010 as EPEink by Qingbo Jin and Jane He. It rebranded to Signority in 2013. As of 2019, Signority had 20 employees and a revenue turnover of $49 million.
DocuSign is a pioneer in the electronic signatures industry. It is way ahead of Signority both in terms of functionality and overall market share. But Signority has also built its reputation in the industry as a secure e-signature platform. It also provides users with automated reminders and document status updates.
Conclusion
The top 10 DocuSign competitors are: PandaDoc, Adobe Sign, Nitro, OneSpan, Citrix Systems, SignNow, HelloSign, AssureSign, SignEasy, and Signority. They had a total of 33,143 employees among themselves. Their combined revenue for 2019 was $3.83 billion. Adobe Sign is DocuSign's biggest competitor.
Competitors Stats
| | | | |
| --- | --- | --- | --- |
| Name | Founded | Headquarters | Employees |
| PandaDoc | 2013 | San Francisco, California | 220 |
| Adobe Sign | 2006 | San Jose, California | 22,635 |
| Nitro | 2005 | San Francisco, California | 132 |
| OneSpan | 1991 | Chicago, Illinois | 744 |
| Citrix Systems | 1989 | Fort Lauderdale, Florida | 8,400 |
| SignNow | 2011 | Newport Beach, California | 700 |
| HelloSign | 2012 | San Francisco, California | 155 |
| AssureSign | 2000 | Altamonte Springs, Florida | 55 |
| SignEasy | 2010 | San Francisco, California | 82 |
| Signority | 2010 | Ottawa, Canada | 20 |
DocuSign Competitor Crossword
Content from this and other articles on this website can be used as a crossword clue