Calendly Competitors, Similar Companies and Alternatives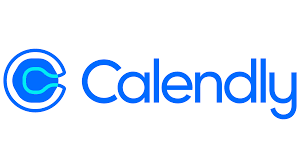 Calendly claims to be a state-of-the-art scheduling platform that helps individuals, teams, and organizations automate meetings by limiting usual interactions when arrangements for appointments/meetings were ordinarily being made. 
Calendly is a software company that develops a business communication platform that enables teams to plan, prepare, and track external meetings. The company was founded in 2010 by Nigerian-born entrepreneur, Tope Awotona, in Atlanta, Georgia. The company had a physical office, which was later closed in July 2021.
Calendly helps individuals, teams, and organizations automate the life cycle of meetings by eliminating before and after the schedule. Calendly's cloud-based platform automates planning workflows, creates more enjoyable customer experiences, provides insightful and measurable data, and connects with essential tools to drive better business outcomes. 
Today, more than 10 million users in 116 countries are using Calendly to simplify meetings, collaborate more effectively and efficiently, and grow their businesses.
| | |
| --- | --- |
| NAME | Calendly LLC. |
| FOUNDED | 2010 |
| HEADQUARTERS | Atlanta, GA, US |
| SIC CODE | 6531 |
| STATUS | Private Company (Venture-capital) |
| INDUSTRY SECTOR | Software |
| EMPLOYEES | 424 |
| TRADING SYMBOL | – |
How Calendly Makes Money
Software Subscription
Calendly works on a freemium model as a B2B and B2C SaaS. It makes money from a subscription to its scheduling software.
Calendly Similar Companies 
The 8 biggest rivals to Calendly are:
Microsoft Booking
Zoho Bookings
Schedulicity
Acuity Scheduling
Booksy
Doodle AG
YouCanBookMe
CalendarHero
Calendly has leveraged its frontline customer management position to back-integrate sales, customer success, recruitment, and marketing to build the next HubSpot and over $1 billion ARR companies. The company has a 53% share of the US scheduling market, beating Squarespace-owned Acuity Scheduling, Calendar.com, and other smaller competitors.
Calendly was able to acquire customers very cheaply through an organic component-based growth loop built into the product, but having a Calendly account did not have a significant networking effect with companies such as HubSpot and Freshworks. 
Appointment scheduling software solves the painful and time-consuming process of inefficient scheduling and saves time and money with the convenience of online booking. The trend of online bookings for customers using tablets and smartphones and the increasing adoption by more and more service-oriented companies are driving rapid growth. Software adoption is also increasing in the healthcare and education sectors worldwide.
Now, let's discuss more of the top 8 Calendly competitors. 
Microsoft Bookings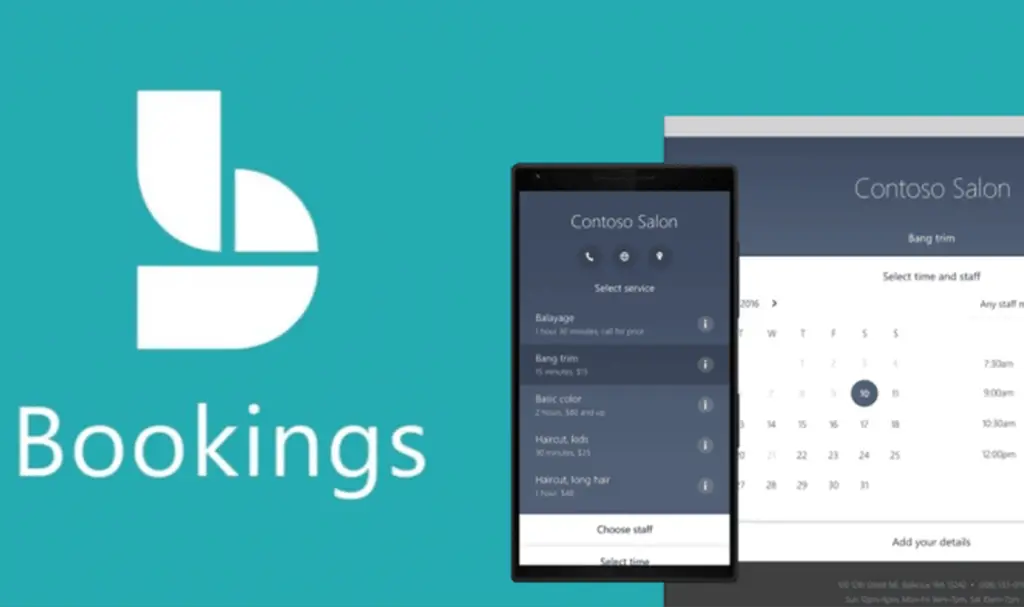 Microsoft Bookings is Microsoft's schedule-management part of the Microsoft 365 suite. It integrates with Microsoft Outlook and optimizes the support team's calendar. Email notification and reminder features in Microsoft Bookings reduce no-shows and enhance customer satisfaction. Microsoft Bookings is a mobile app that allows students and colleagues to book appointments with faculty and staff. Bookings allow you to set business hours or other specific booking times, appointment durations, acceptable lead and cancellation times, and automatic booking change notifications. 
Microsoft Bookings is tested with a limited number of early adopters. Employees other than pilot participants will not be able to create a new booking calendar, but will have access to the booking page by invitation.
Each pilot team can access the booking calendar to organize the staffing and services that end-users want to be able to book. When the pilot team is ready, you can share the booking page with your end-users and invite them to book. They can do this either via a direct link or by embedding a booking page in an existing web page.
All invited employees can make reservations related to the provision of services with their employees using the links on the shared booking page.
Similarities between Microsoft Bookings and Calendly
Both companies offer booking functions that eliminate appointment hassles
Both software brands are designed for businesses with frequent customer appointments
| | | | |
| --- | --- | --- | --- |
| Annual Revenue | Funding | Headquarters | EMPLOYEES |
| – | N/A | Redmond, WA | 3,500+ |
Zoho Bookings
Zoho was founded in 1996 by Sridhar Vembu. Zoho Bookings is a brand product under Zoho Corporations Pvt. Ltd. The company offers a suite of collaborations, business contracts, and productivity applications. The suite consists of; Zoho CRM, Zoho Writer, Zoho Sheet, Zoho Projects, Zoho Show, Zoho Meeting, Zoho Creator, and Zoho Bookings, among others. 
Zoho Corporation is an Indian tech company that designs web-based business management tools. It offers an online office suite offering, the Zoho Office Suite. 
Similarities between Zoho Bookings and Calendly
Both schedule software platforms offer basic features like; automated reminder emails, customizable booking pages, and one-on-one service bookings
| | | | |
| --- | --- | --- | --- |
| Annual Revenue | Funding | Headquarters | EMPLOYEES |
| – | > $2.5 million | Pleasanton, CA | 1001+ |
Schedulicity
Schedulicity is owned by Shedulicity, Inc. (also known as EdgeInova International). The company designed a schedule management software that serves as an online appointment management platform for sourcing and booking local services in the US and Canada.
Schedulicity is a fast-growing online platform for managing schedules for workplace-based businesses. Over 80 million appointments have been booked through Schedulicity in close to 3,400 cities across Canada and the US. These frequent bookings have facilitated more than $5 billion in commerce for the company each year. The platform enables businesses, classes, services, etc., to host and schedule meetings and create appointment plans.
Similarities between Schedulicity and Calendly
Both are designed as all-in-one scheduling software for small businesses and service providers
Both have the Free Trial and Free Version
Acuity Scheduling
Acuity Scheduling was founded in 2006 by Gavin Zuchlinski. It is one of the biggest software providers of online scheduling functions for small and big businesses.
Businesses can set up a custom scheduling site that generates its URL or  is embedded into an existing website directly. Clients can go on the platform and view the calendar to choose an available time slot, and Acuity provides instant notification of new appointments and reminders of upcoming events. 
Acuity Scheduling allows different time zones breakdown. If one client is in one time zone different from the other, all time zones are converted automatically.  Acuity Scheduling provides a simple online store to offer products and gift certificates integrated with online appointment booking.
Similarities between Acuity Scheduling and Calendly
Both allow users to automate meeting scheduling, notifications, and follow-ups and offer client self-scheduling
Both sync with calendar apps including Google, Office 365, Outlook, and iCloud
| | | | |
| --- | --- | --- | --- |
| Annual Revenue | Funding | Headquarters | EMPLOYEES |
| $2.9 million | N/A | New York, US | 12 |
Booksy
Booksy is a beauty appointment and schedule management platform for finding and booking beauty care appointments. The software platform is anchored by a SaaS App for business management.  
This platform helps to create a closer connection between beauty and health providers and their customers. The software develops on a favor that everyone can't live or move about without a cell phone to glance through.
Booksy empowers business managers to digitally oversee their appointments. It also helps to check clients' databases and grant premium times to their customers while having available appointments in mind. This helps businesses to allot jobs to workers available in a workplace.
Similarities between Booksy and Calendly
Both offer Free Trial plans
Both provide industry-leading meeting scheduling software for teams of all sizes (1000+)
| | | | |
| --- | --- | --- | --- |
| Annual Revenue | Funding | Headquarters | EMPLOYEES |
| $121.5 million | $118.7 million | San Francisco, CA, US | 702 |
Doodle AG
Doodle AG is a Swiss online calendar tool for time management and appointment adjustment. Based in Zurich, Switzerland, it has been in operation since 2007. The company has offices in Berlin, Tel Aviv, and Belgrade.
Doodle AG offers a web-based booking scheduling service for hosting group events for individuals and businesses. The company provides an online scheduling tool that allows users to connect to their personal calendars, set votes, invite attendees, and vote for desired meeting times and activities.
Users determine the best date and time to meet. The organizer then chooses a convenient time for everyone, and the meeting gets booked on the user's calendar. The conference coordinator receives email notifications of votes and comments. Registration with a subscription fee is required for this feature.
Similarities between Doodle and Calendly
Both platforms easily schedule meetings and appointments with others by quickly sharing availability and automatically creating new calendar events
They send out notifications and reminders to keep invitees in the loop and minimize no-shows
| | | | |
| --- | --- | --- | --- |
| Annual Revenue | Funding | Headquarters | EMPLOYEES |
| $11.9 million | N/A | Zürich, Switzerland | 82 |
YouCanBookMe
This booking software platform was founded in 2008 by Bridget Harris and Keith Harris so that scheduling can be made easy, customizable, scalable, connected, and secure. 
YouCanBookMe offers features that allow you to book in minutes and set personalized emails and SMS that you can send to anyone at any moment in your booking process. The platform is scalable and allows you to work with large and small teams.
YouCanBookMe offers a forever free plan and premium-enabled features for as low as $8 per month using a 2-year discount.
Similarities between YouCanBoookMe and Calendly
Both YouCanBookMe and Calendly have a simple and clean interface that allows you to create functional and customizable planning pages
Both offer excellent customer support. Calendly offers chat and phone support, YouCanBookMe, and e-mail support
CalendarHero
CalendarHero Inc. (also known as Zoom.ai) is a digital assistant company (acquired by Vendasta) that designed a platform to minimize distractions caused by operational tasks. The virtual assistant application helps to streamline office workload, including meeting scheduling, contact list management, database collection, and setting reminders. All these features help managers to improve their productivity at work.
Similarities between CalendarHero and Calendly
Both have a 1:1 quickly schedule and 1:1 meetings with any invitee – internal or external feature
Both sync all the confirmed appointments to your calendar
CONCLUSION
Calendly's biggest competitor is Acuity Scheduling. Acuity Scheduling monitors the administration of over 15,000 technology products, including scheduling and management, using the best indexing technology combined with advanced data science. By scanning billions of published documents, Acuity Scheduling measures up in database volume to Calendly. 
These schedule-management platforms can help to gain in-depth insights about any enterprise, with an average of over 100 data fields per enterprise. In the Appointment Scheduling & Management category, Acuity Scheduling has a market share of approximately 12.3%.